This Elevated New Furnishings Showroom In Delhi Embodies Raw Modernity
13

Sep

'22

6:07 pm

by

Nuriyah Johar
"I didn't go looking for inspiration, this is just the evolution in me," said Sarita Handa when asked about her new concept store – Sarita Handa NOW. Those familiar with the designer's aesthetic of the past decade – traditional motifs, vivid colours, and rich embroideries will no doubt understand the evolution in style she refers to. Her sprawling new showroom in Delhi ushers in a whole new design language, catering to a (growing) sensibility which is far more modern. Muted tones, raw textures, and contemporary forms characterize the soft furnishings and furniture pieces at the showroom with an overarching 'less is more' philosophy. This new furniture line showcases neutral colours realized in natural materials like wood and concrete.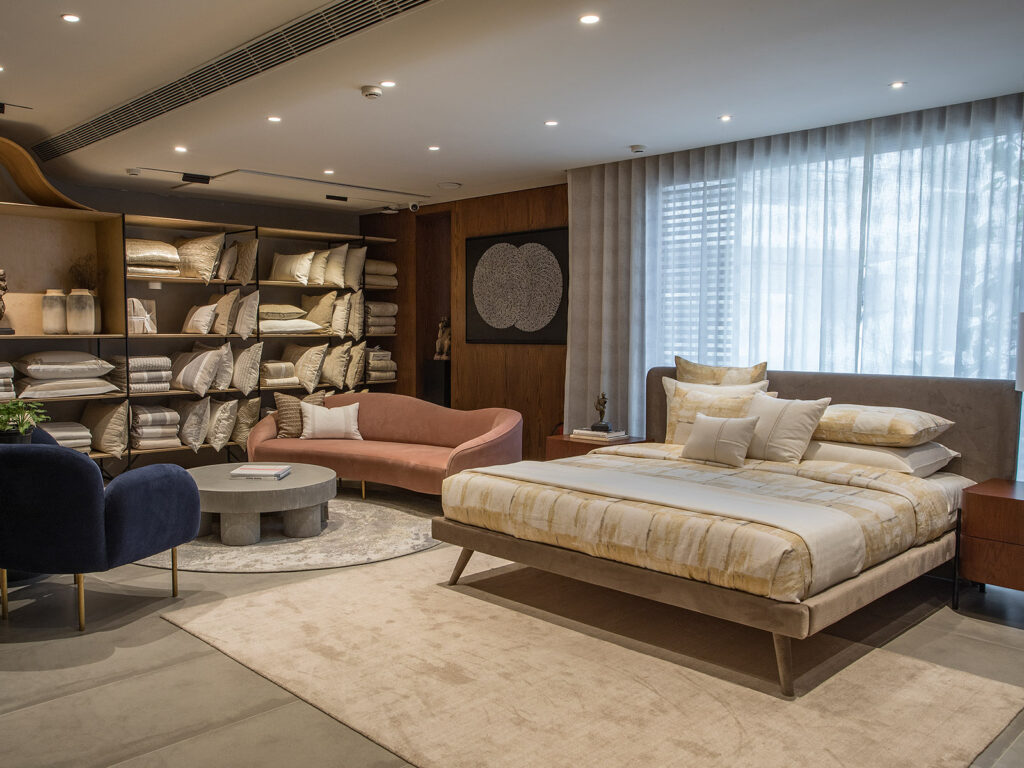 For this 11,000 square foot store, the brand has once again joined hands with long-time collaborator Amith Chhabra of Studio LCD. He designed the Sarita Handa NOW showroom as an immersive space with concept-driven rooms – creating multiple living, dining and bedroom scapes that would allow a customer to envision the space as if it were their own. "We wanted people to not just spend time at the store but also engage with every item on display—from the curated furniture pieces to the objets d'art and other collectables," shares Chhabra.
Also read : Your Definitive Guide To Design And Decor In Jaipur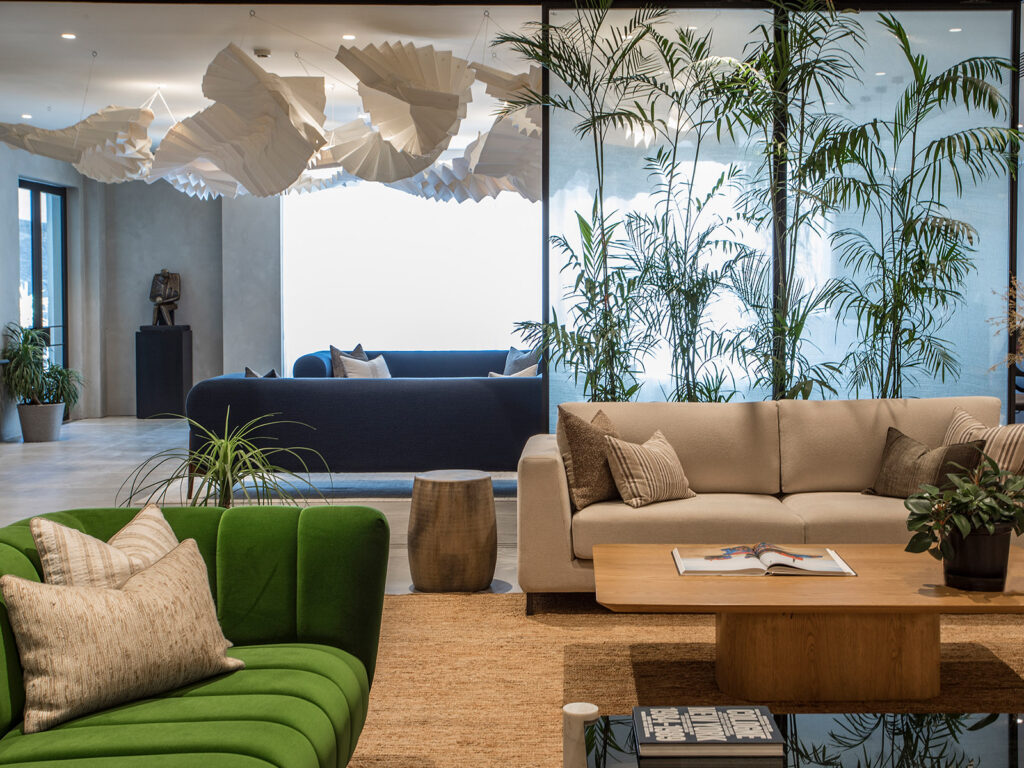 Apart from the extensive Sarita Handa NOW collection itself, the space is dotted with stunning collectibles, modern art installations, and prized artefacts from the personal collection of the team. Sarita Handa NOW has also collaborated with Gallery Art Positive, displaying works by artists like Ankon Mitra, Harish Ojha, Siddharth Kerkar and Anni Kumari to name a few. Their remarkable pieces are interspersed with the brand's signature embroidered wall art that is made in-house with recycled materials. "Even though the space is minimalistic, the play of textures through handwoven fabrics, natural materials, and sculptural design create a beautiful vision—one that's rooted in harmony," summarizes Suparna Handa, Managing Director, Sarita Handa.