This  'Jungalow' In Gujarat Brings A Slice Of Nature Indoors
18

Jun

'18

1:09 pm

by

Shireen Jamooji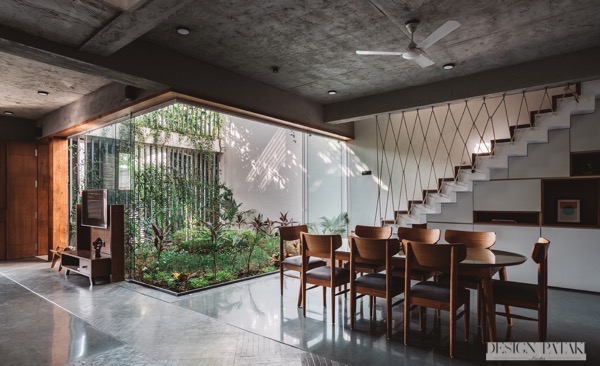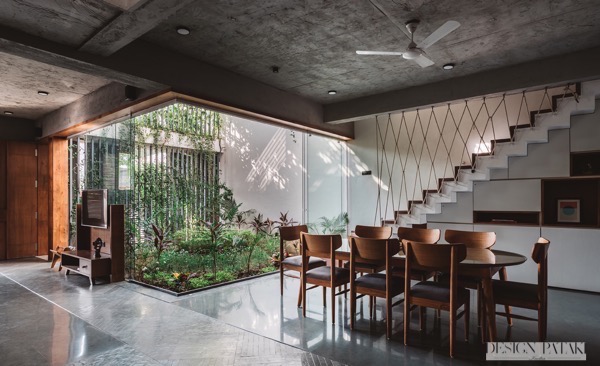 People usually advise against bringing your work home with you, but contrarily one Gujarat based Agriculturalist decided to take it a step further and make his home a testament to his profession. Architecture firm Neogenesis+Studi0261 was commissioned last year to create an oasis of vegetation and tranquillity in the midst of the urban sprawl of Surat and the stunning results of that concept are what shaped the verdant beauty of The Jungalow House.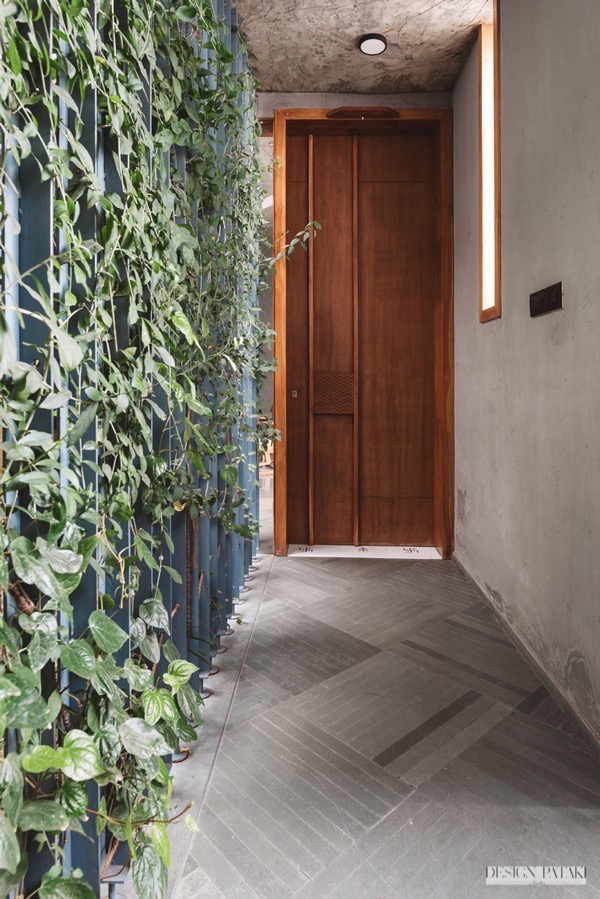 Though flanked by existing properties on either side, the Jungalow was engineered to make the most of the available natural light and incorporate as much greenery as was possible. "Abstraction of urban farming could be seen in both exterior and interior spaces. The design uses the natural light and the built form to its advantage." Say the firm. To maintain privacy, they set up a 'green curtain' with vines and creepers in the heart of a double-height courtyard. The 'curtain' obscures the sounds and sights of the main road without compromising on the natural theme and also cuts the harsh direct entry of the Western afternoon sun to stabilise the temperature inside.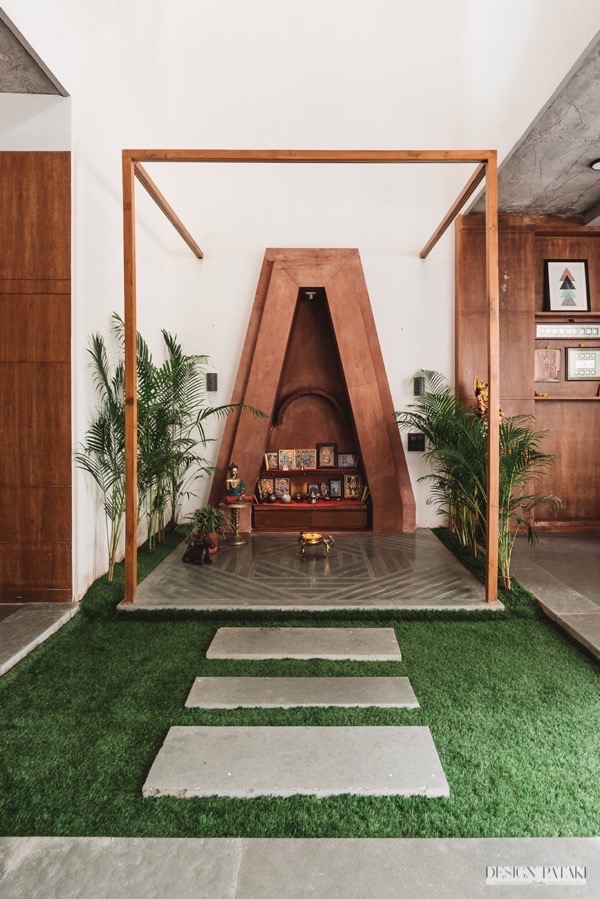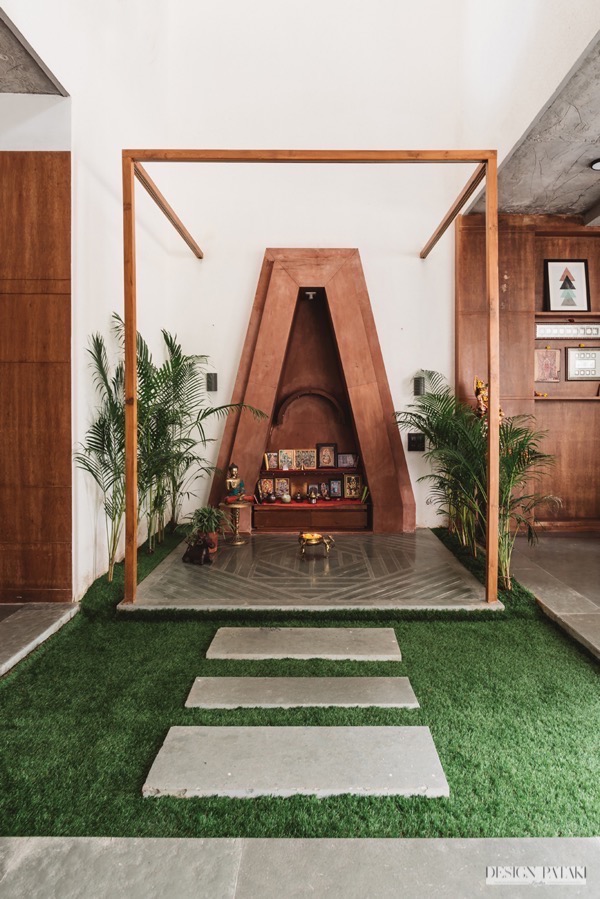 In fact, a lot of the design has been carefully arranged for optimizing the comfort of the owners, according to the firm "The South facade has the main entrance and is flanked by a series of balconies and stepped terraces on each floor. Activities are distributed on various levels- semi-private spaces on the ground floor while private spaces on upper floors." This allows for maximized potential and segregated areas which best utilize the space. Another unusual feature of the courtyard is the shrine area wherein lies a temple that is evolved from the form of Shikara – a common feature of Hindu temples. Aside from its use as a temple, it doubles as a triple height wind tunnel with a mechanical exhaust fan that enhances natural ventilation.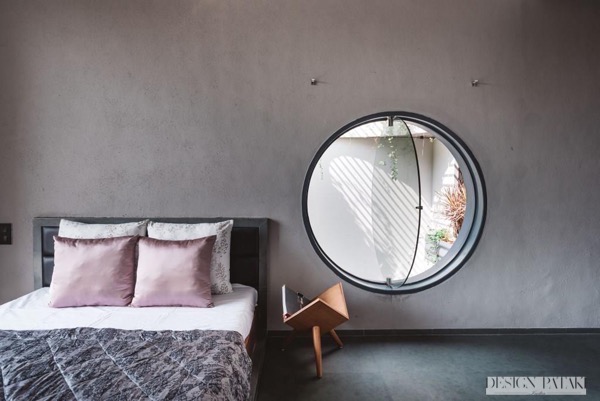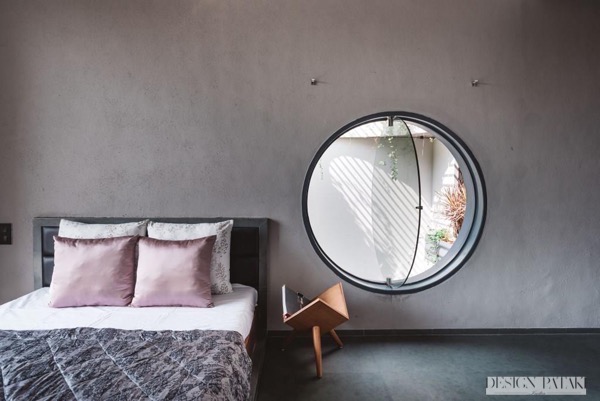 The elements of nature carry through in ways that are far less obvious than the greenery itself. The circular windows in the master bedroom overlook the landscape and mirror a sense of art-nouveau ease. The materials used in the construction itself were all chosen to reflect the earthy hues of green and brown, the simplicity elevates the vegetation to a position of centricity. Overall, the Jungalow House is a wonderful experiment in urban gardening and the innovative design proves that!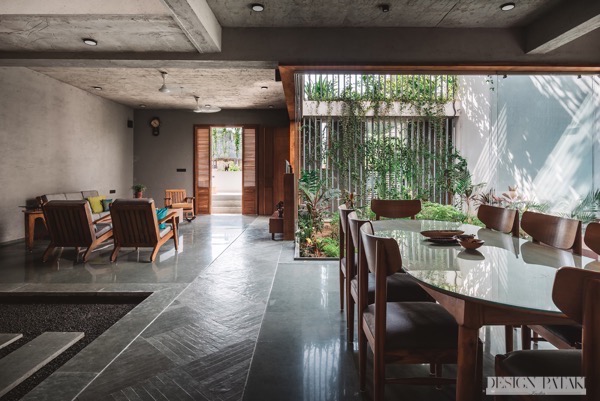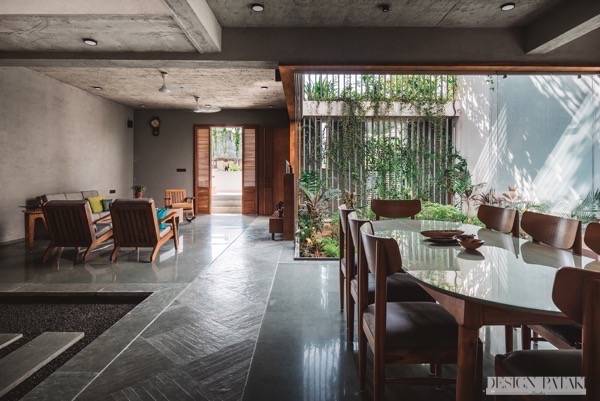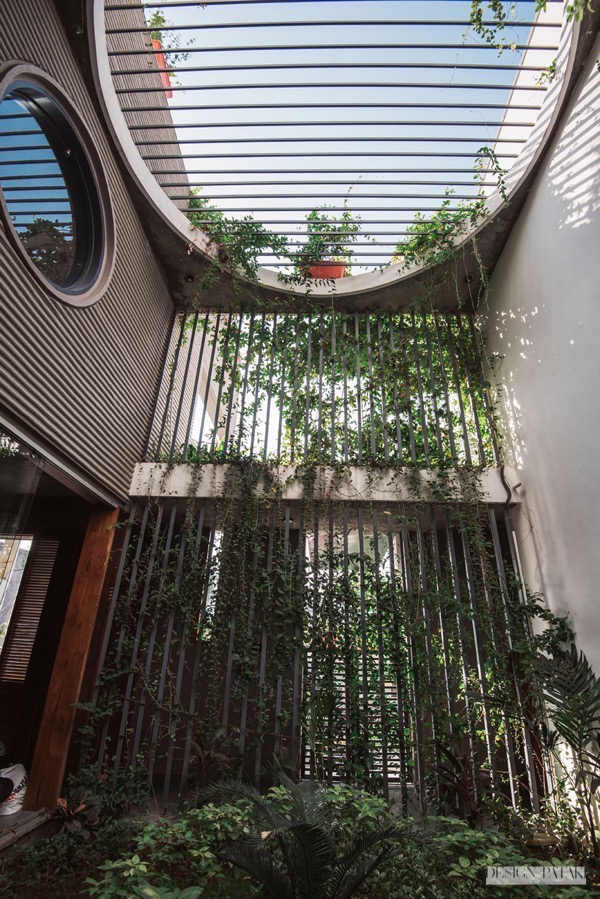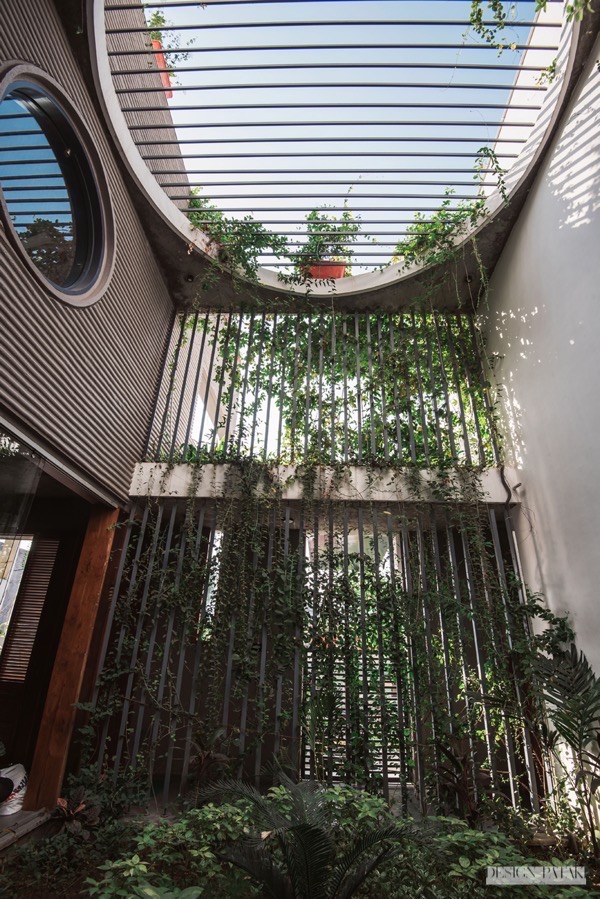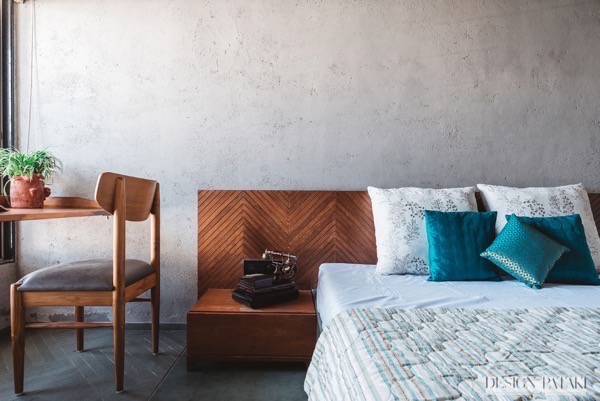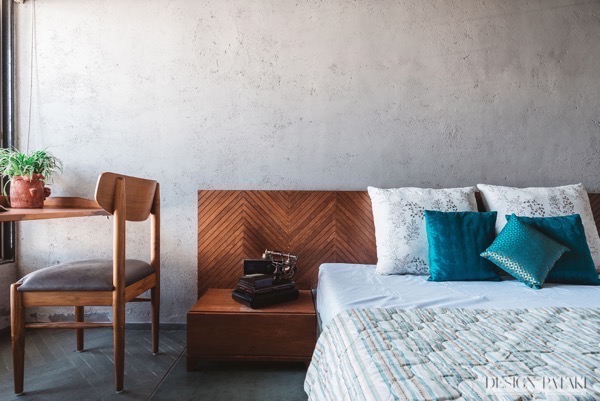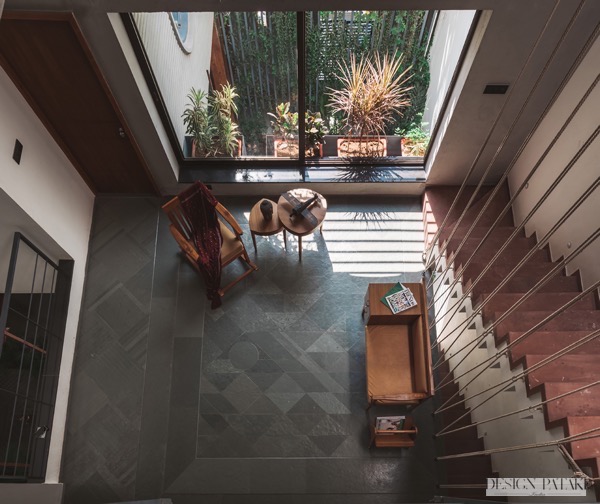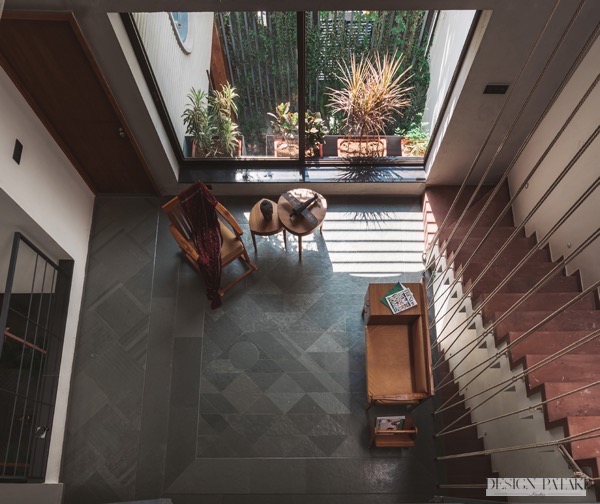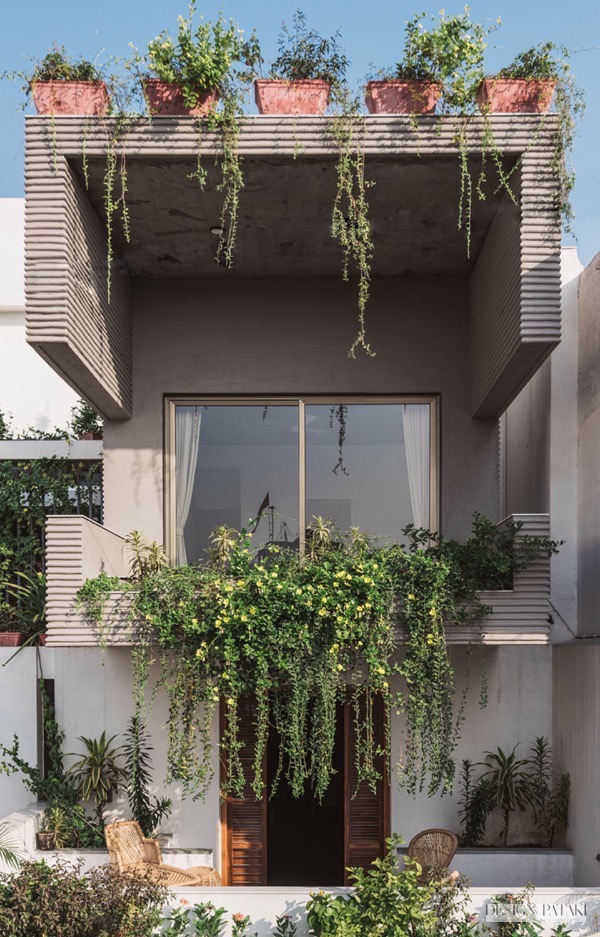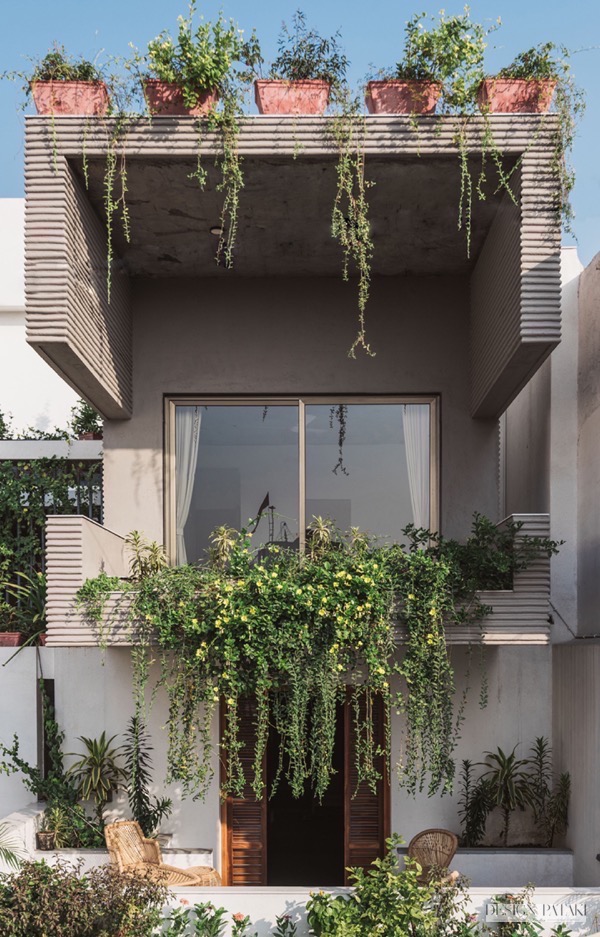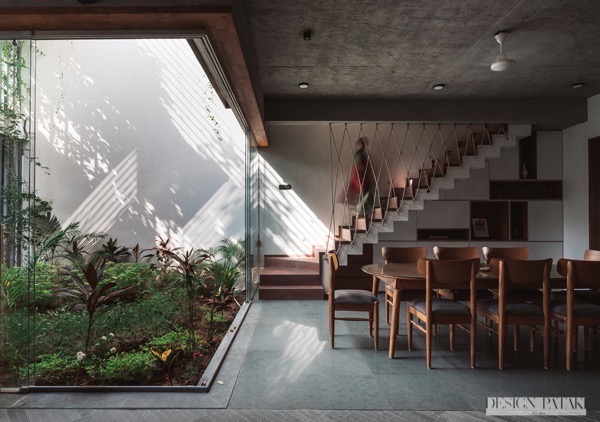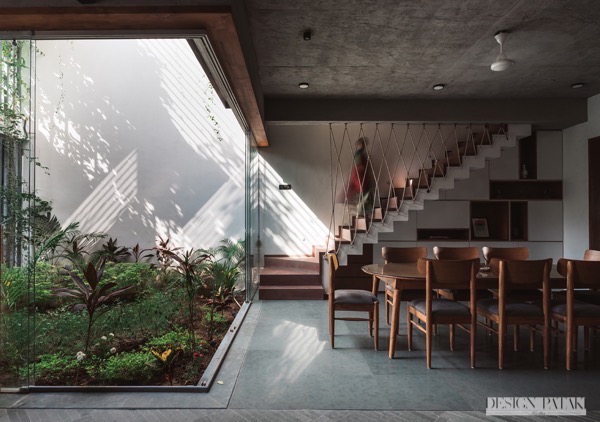 Photographs courtesy Neogenesis & Studio 621