Three Global South Asians Using Identity to Have Generative Conversations
5

May

'22

3:52 pm

by

Manisha AR
Identity has become a topic most artists use to bring personality into their work and build a connection with audiences. By catering not just to South Asians from their homelands but to South Asians in different contexts and countries, at various intersections, and through multiple mediums, diaspora artists have been sparking more generative conversations. Their investigations go beyond simply retelling the history of migration; they also speak of growth, embracing new cultures, and making room for new stories. The artists we've chosen to profile for this piece bring forth their creative and cultural individuality in distinct ways; Hetain Patel examines identity through work layered with humour and pop cultural references, Suchitra Mattai subverts the Western gaze by through embroidery and woven art that links back to her own familial history, and Prem Sahib uses everyday objects like doors, rings, and newspaper clippings to create art that explores gender politics and queer identity.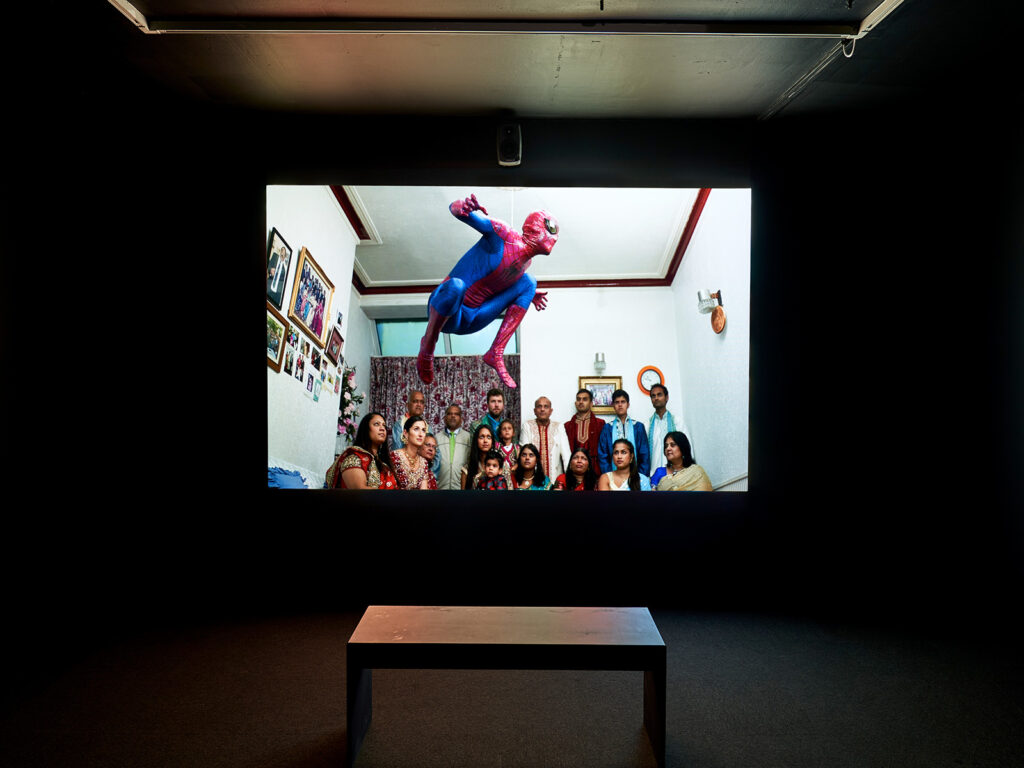 Hetain Patel And His Multicultural Sci-Fi Films
Born in Britain to a Gujrati family, multidisciplinary artist Hetain Patel uses humor as a tool in his films, performance, sculpture, video, and paintings to examine identity. In his work, he often creates fictional worlds and characters (sometimes inspired by his own reality) to tell a story that will blow one's mind the way superhero films do, while making one really sit with the realities of our time. His most recent film was 'Trinity' (2021), the final part of a trilogy, which had an India debut at Chatterjee and Lal earlier this year. The 23 minute and 6 second film revolves around the "discovery of a martial language that once united humanity," according to Patel. The film features two women who engage in a fight using martial arts and sign language. Patel uses an epic soundtrack much like a Hollywood action movie to dramatize a coming of age story that represents the British Indian experience. This film is currently on view at the New Art Exchange in Nottingham UK until May 14, 2022.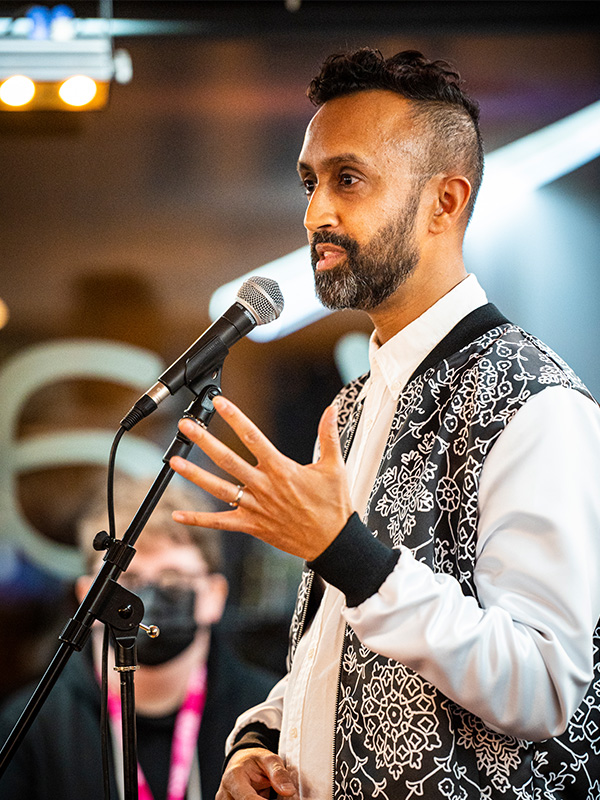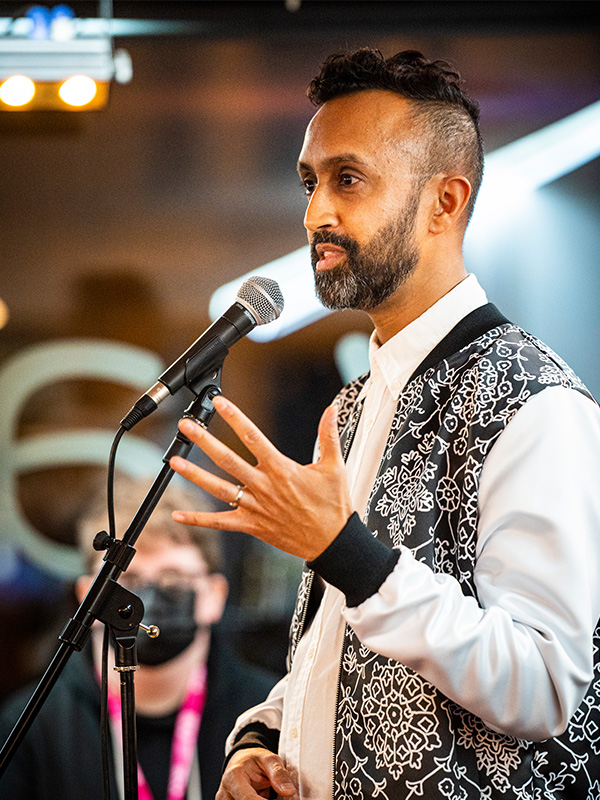 In another live performance titled 'American Boy' (2014) that was commissioned by Sadler's Wells Theater, Patel looks at the different ways in which films influenced him as a young boy. He employs slapstick humour to share glimpses into his upbringing and uses pop-culture memories we all share to take a look at how all of the quotes, film stills, and characters we consume affect us individually. His works have been shown at the Royal Opera House, London, Tate Britain, Sydney Festival in Australia, the Ullens Center for Contemporary Art, Beijing, and India.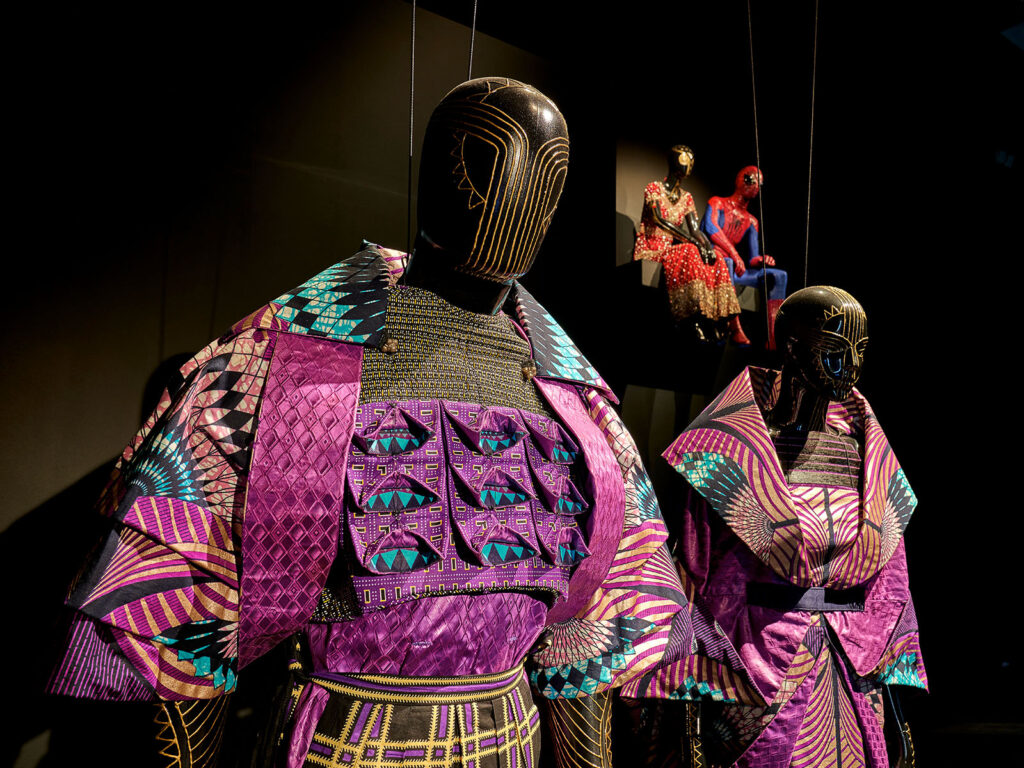 Suchitra Mattai And Her History-Rich Fiber Pieces 
Suchitra Mattai is an artist based in Denver, Colorado but has lived in Guyana, Canada, and parts of the US. Her work is an amalgamation of her family's lived experiences that she processes through her work. She subverts the Western gaze by incorporating embroidery, weaving, fiber, and found material to encourage conversations between viewers today, the objects from a time before them, and her own familial history. Some of her works feature vintage sarees and Indian iconographies like a Kathakali dancer or brown women with thick black tresses. Her tapestries are full of bright colours and prints in shades of blue and yellow – reminiscent of the ocean.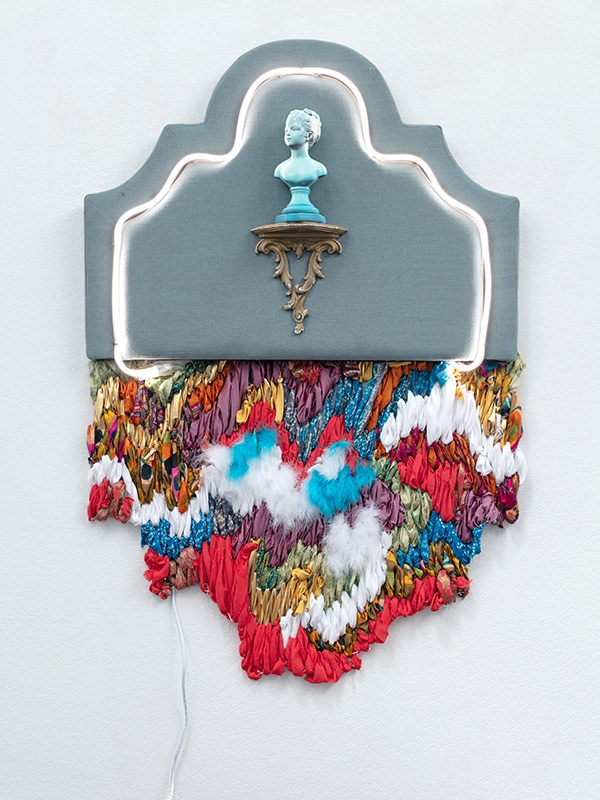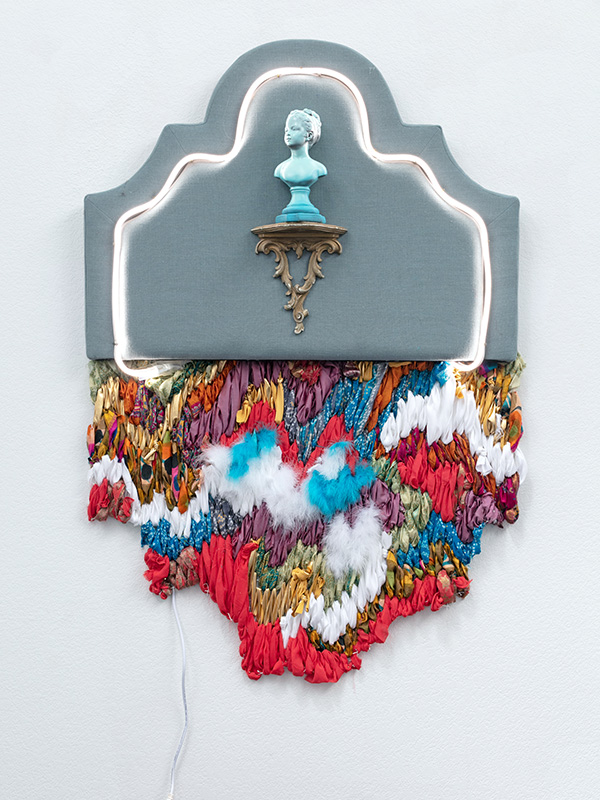 In the work 'Herself as Another,' (2022) Mattai recreates an image of herself as a young girl in the company of her aunt and mother. It also marks a memory in her life as she remembers her aunt who passed away. The work is a physical marker of connections between now and the past. It also offers reverence to family members who come before us. In the piece 'Bodies and Soul,' (2021), she uses a combination of salwar kameezes and sarees from her family, friends, and community to sew together one large mural that has been mounted, unevenly, inside of a vintage frame. Reminiscent of heirloom artworks one tends to find in large family homes, this piece holds stories both metaphorically and literally.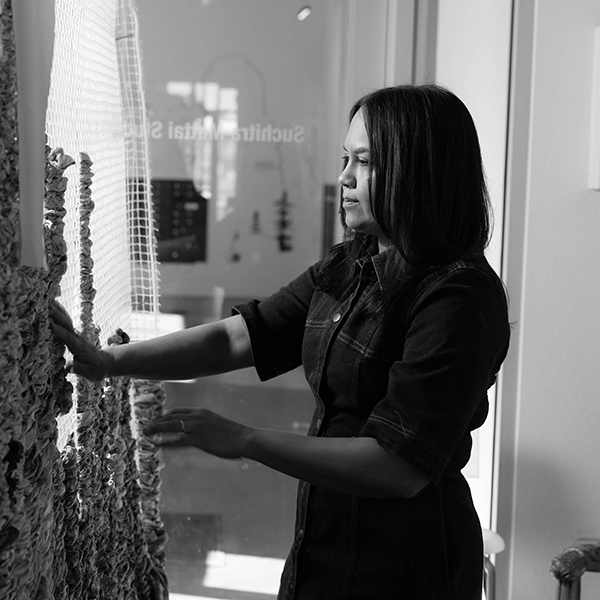 Mattai was recently commissioned to create work for the Sharjah Biennial 14, 'State of the Art 2020' at Crystal Bridges Museum/the Momentary that was jointly sponsored by Denver Art Museum and the Biennial of the Americas. She has also shown her work at Boise Art Museum in Idaho, and Hollis Taggart in New York, Kavi Gupta Gallery in Chicago, Aicon Gallery in New York, Unit London in London and the San Antonio Museum of Art in Texas.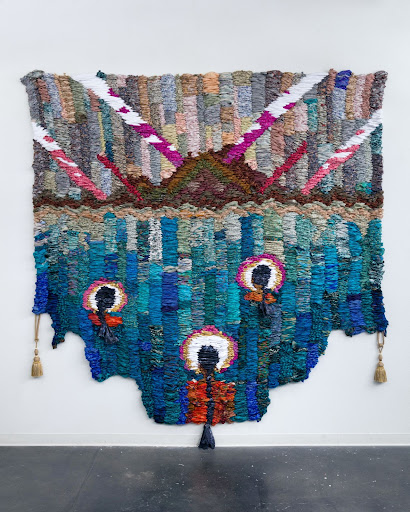 Prem Sahib And His Installations On Gender Politics And Queer Identity
British born artist of Indian Polish descent, Prem Sahib works with sculptures, installations, sound and photography that incorporate abstract and minimal paintings as well. The subjects of their work include autobiographical themes, formalism, sexual identity, and the role architecture places in desire, social interactions, and encounters. Using everyday objects like doors, rings, and newspaper clippings, Sahib alludes to secret encounters and a narrative of fleeting in and out of conversations. Some of the themes explored in their work include relationships, intimacy, alienation and confinement.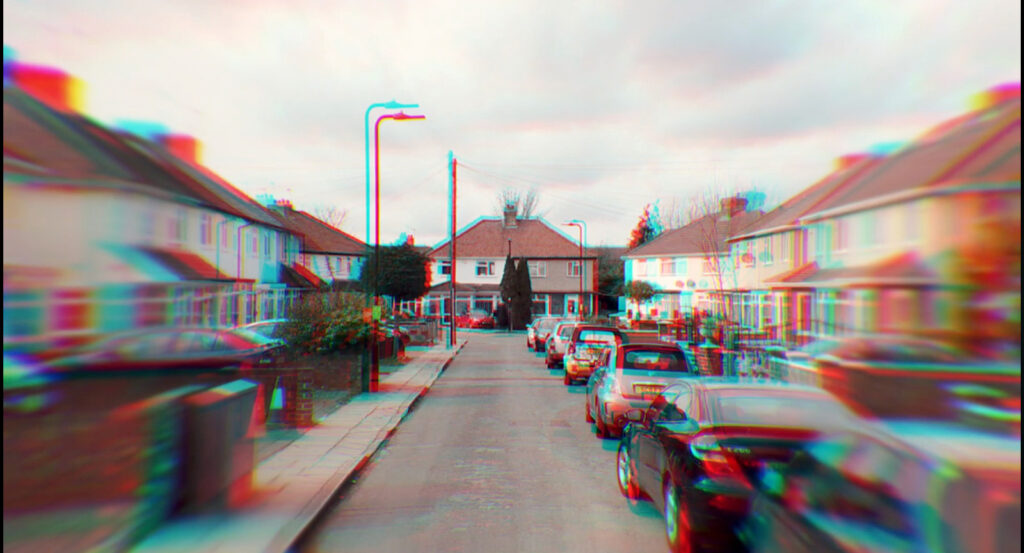 The works take on a more voyeuristic lens like with the sculpture, 'Beneficiary' (2020), that shows a wall cut closer to the floor to reveal the feet portion of a crowd of several people. This is a re-creation of large screens that are used to demarcate "rooms" for intimacy and sexual activity at gay clubs. Other works take on a more archival or nostalgic lens like the show titled 'Cul-de-Sac' at Southard Reid in 2019 included a selection of clippings that show transcripts, drafts of letters, and sociological studies by their uncle Kamalijit Sahib who was a community outreach officer. The artist included these archival materials to make references to the Southall riots of 1979 that were spurred by anti-racism protests. This eventually led to many being arrested, injured, or sent to prison. In this way, Sahib positions the work historically without necessarily inserting historical narratives. Instead, the ambiguous and vague references serve as buttresses to the more nuanced stories the objects tell viewers, encouraging them to read between the lines.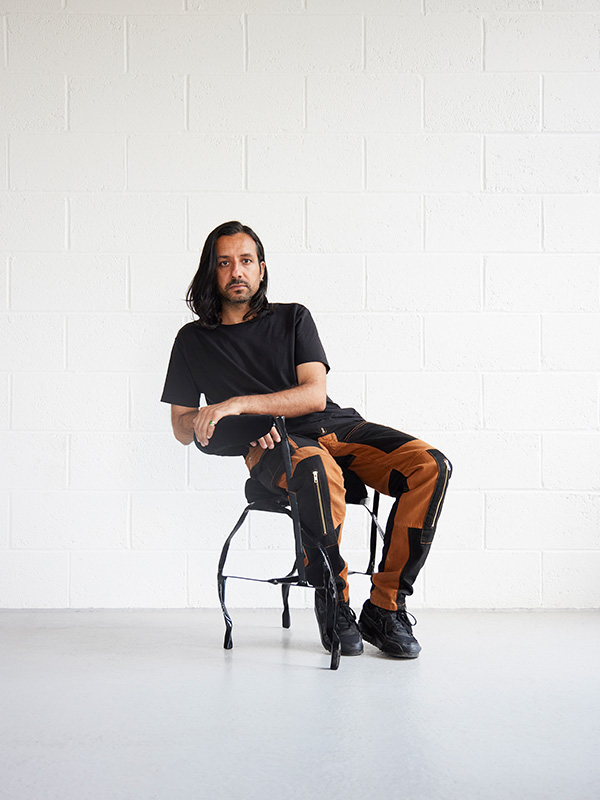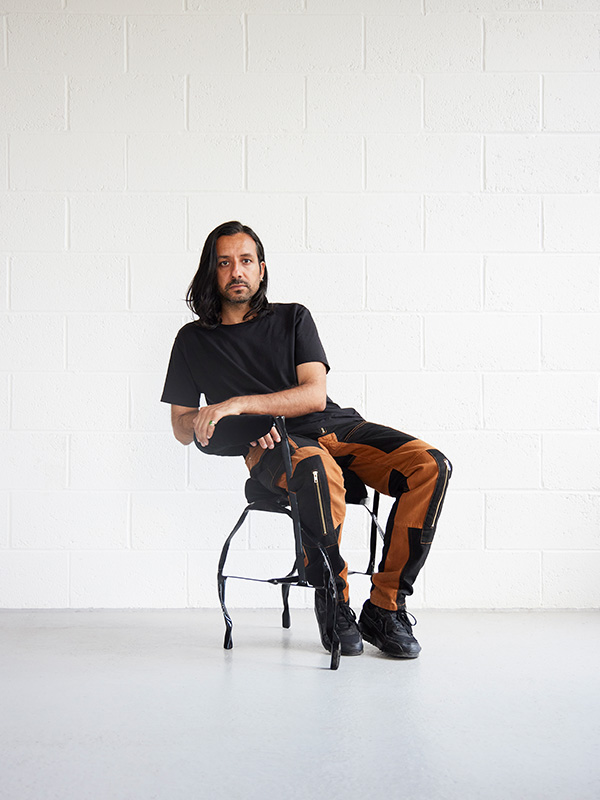 Sahib's works have been shown at Jhaveri Contemporary in Mumbai, Het Nieuwe Instituut in Rotterdam, Ca'Pesaro Galleria Internazionale d'Arte Moderna in Venice, Whitechapel Gallery in London, Kunstverein, Hamburg and Migros Museum in Zurich to name a few. His works are also a part of several public collections such as the Arts Council Collection in the UK, Astrup Fearnley, Museum of Modern Art in Oslo, in the UK, the Museum of Old and New Art in Tasmania and Tate in London.