Upcycled Grecian Home, Mumbai
5

Jun

'15

9:00 am

by

Crew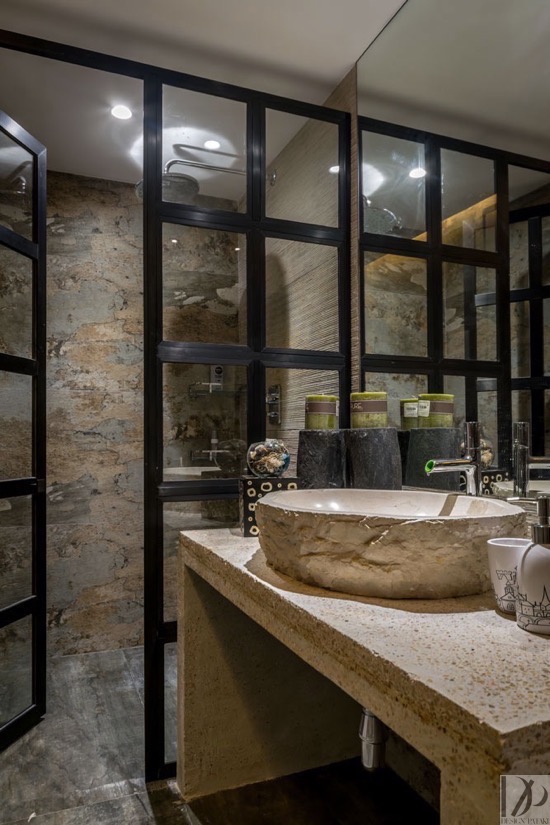 When the client met Sehool Kapashi, the principal architect of Skyward Inc, the exact brief given to him at the time was Greek interiors. Although now a common reference, but for a home for kids and senior citizen, Sehool amalgamated the details and aesthetics to the point. The client is an organic junky and wanted to avoid non recyclable materials completely.
The main door is an old used door bought, completely intact with iron trappings and locking mechanisms, to retain that old world charm. The elephant lights are made of dried bottle gourd and the bench opposite it is the piece de resistance, a big log of wood, free standing without any floor support.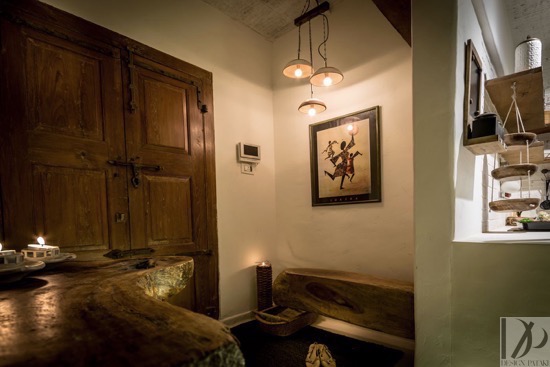 The living room floor is concrete, keeping it in an organic sense sans the unnatural epoxy layer. The walls are white textured for the Mediterranean vibe. The kitchen has cute open cupboard space and concrete kitchen counter. Filled with terracotta and wooden accoutrements from the kitchen. The exhaust was again custom designed by Sehool to work like the washing machine turbine. The art work, to keep in theme was of the 12 apostles which is where we visited last year on the clients son's birthday.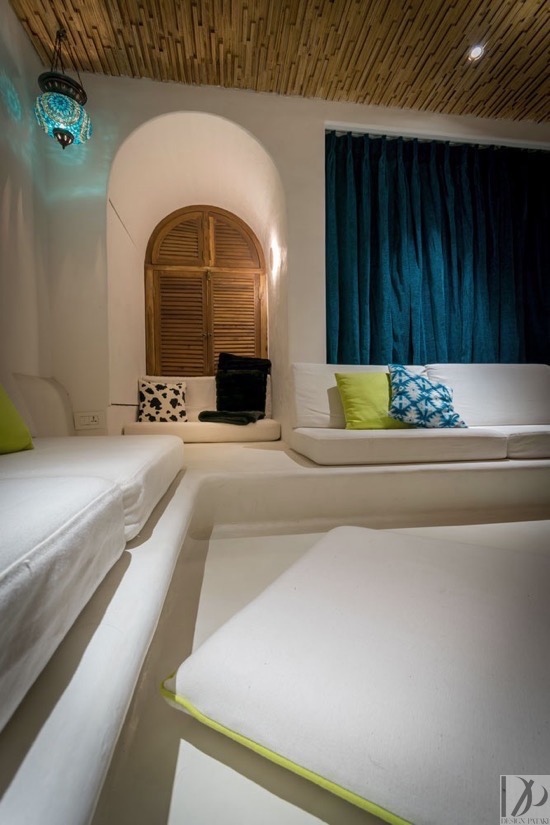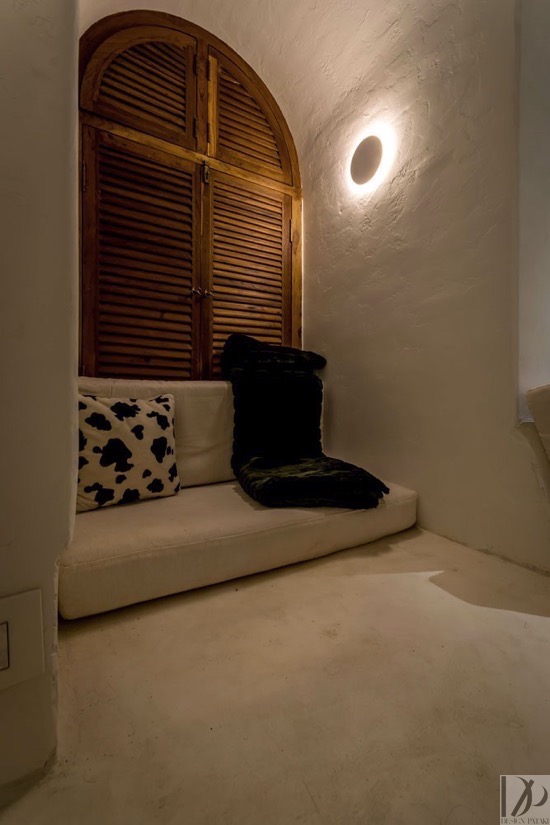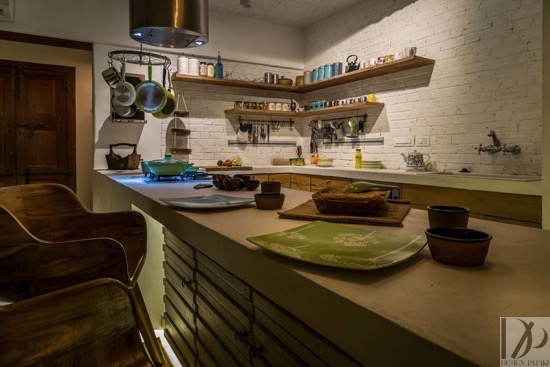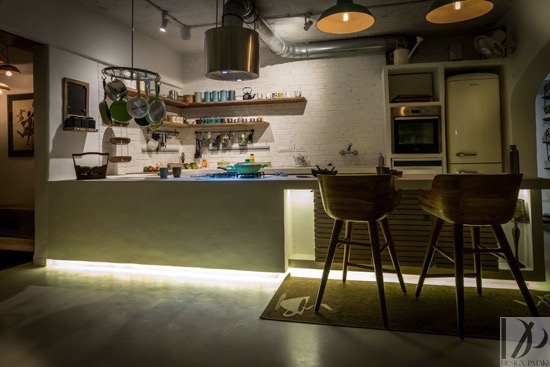 The bedroom was designed to function more like a family room so there's a huge bed with wooden trimmings and a bamboo pole with cushions. The wall is textured with a hint of glittery paint one side is exposed brick. Attached is a walk in closet made of plumbing pipes leading to the master bathroom. Here we have an old stone bowl used down south to make the idli batter which has been given a new life as a basin. Sandstone has been clad all through the bathroom and sealed for protection with brass lamps and stone to accentuate the area.
The daughter and sons room is replete with up cycled design. An old sewing machine as a study desk together with an antique wrought iron garden chair. The sons bathroom is fabulous with metal framed glass, natural stone and terrazzo.
Everything in this home is au naturel, and us being the biggest crusaders of up cycle design, love every bit. Every scrap counts, being creative and able to redesign it into something fantastic is usually very hard.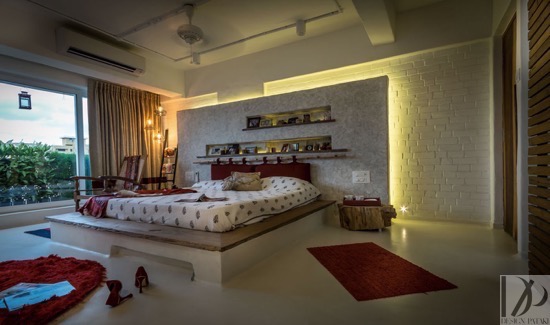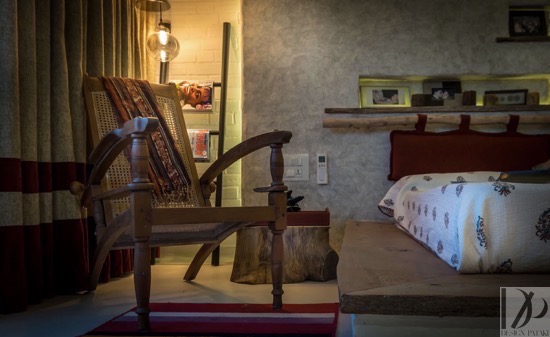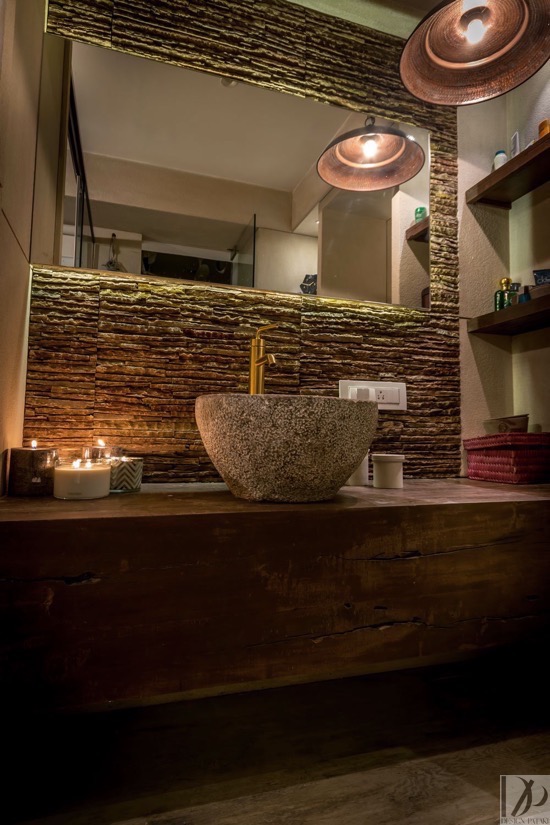 Photographs courtesy Sehool Kapashi