What Jacob Vilató Did Next: A Conversation with Picasso's Great Nephew
1

Mar

'21

7:59 pm

by

Manisha AR
A hybrid between an artist's studio and a design firm–Vilató i Vilató– that works across mediums, releases independent design collections, and collaborates with brands, Jacob Vilató's new project, is an ambitious art monster. Born into a family of artists and doctors and trained to be an architect, a few years ago Vilató pivoted to be in design and fine art. "So there is one part of me that still functions and thinks like an architect and another that is developing a taste for painting and designed objects," he tells Design Pataki in an interview.
Itzel Culebro, a partner at his firm and the only other employee, is the one who drives the marketing and communication for the company. "I'm more like the 'i' that brings the two Vilatós together," she laughs as she tells us. Together they make up Vilató i Vilató, "a house of design with projects ranging from medium to large scale around the globe, from object to fine art."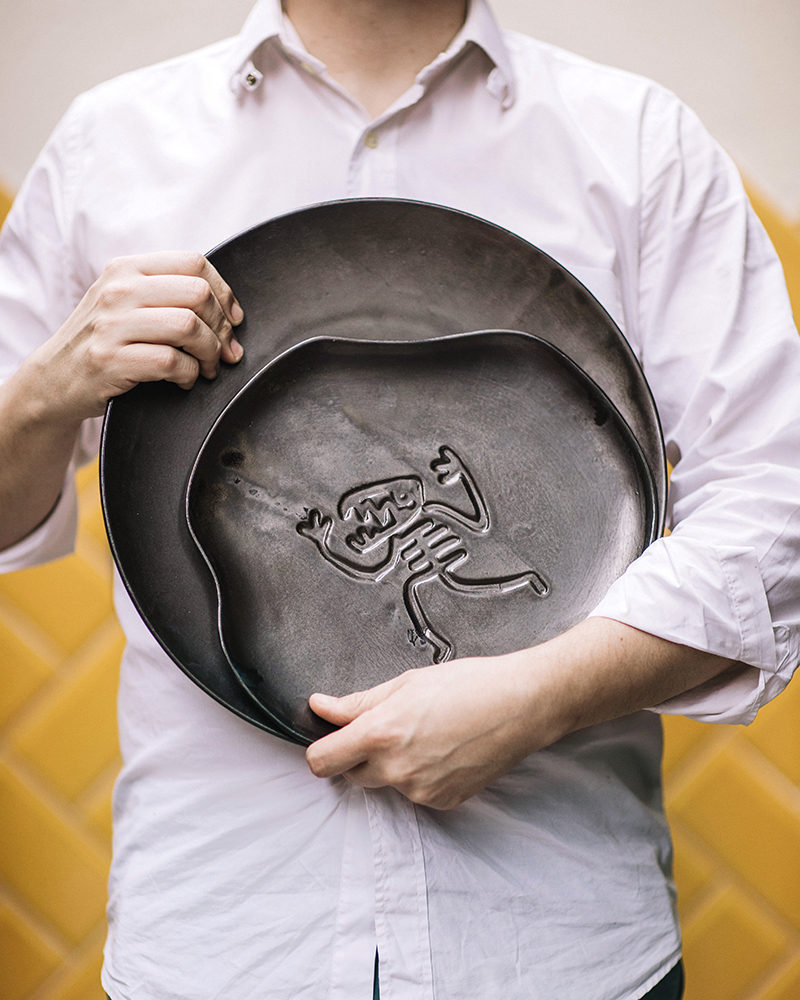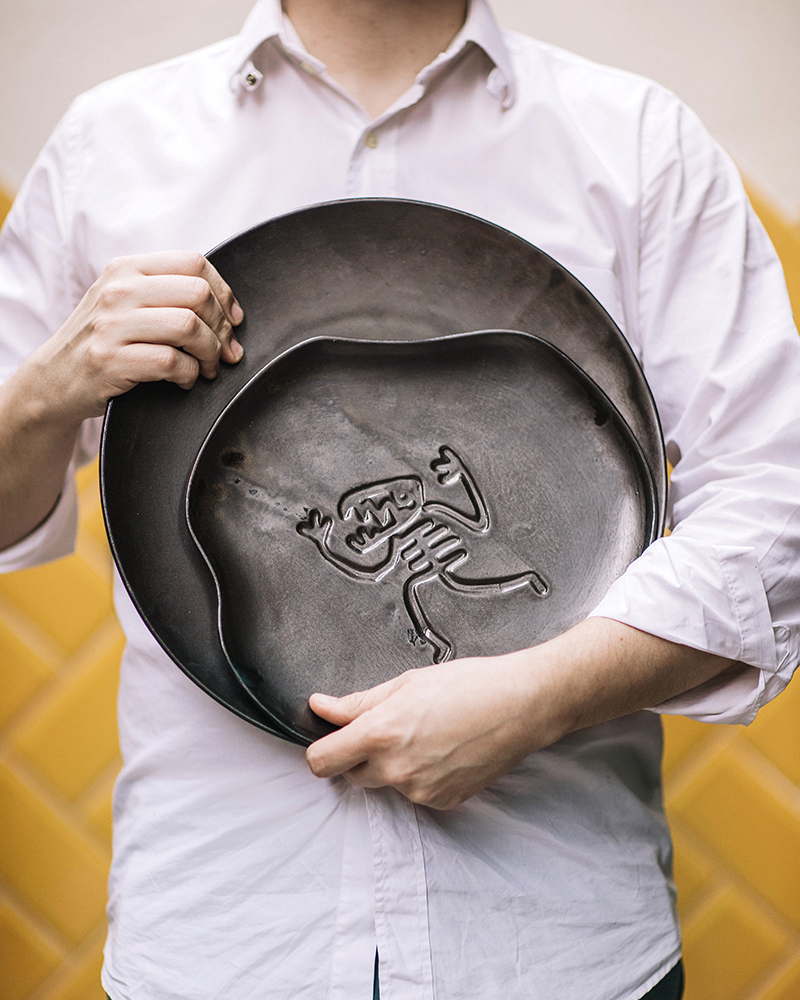 "When I paint or work with design, it feels like I'm meditating. However when it's an architectural project it's a little more rational but it's still meditative. I get the same feeling of satisfaction from both," he explains to us. In 2007, he started his own architectural firm with offices in Barcelona, Noida, and Guangzhou. The firm had clients and projects across the globe from Malaysia to Colombia and many countries in between. Ten years later, he parted ways to pursue a different path. Culebro tells us that Vilató had always been painting as a hobby; he grew up looking at art and participated in active discussions on the subject at home. These paintings in question include those of Spanish painter Pablo Picasso who was Vilató's great uncle.
"I remember when I was little, and we sat for lunch as a family we would talk about paintings, art movements given all the painting history as well as medical subjects like blood and bones since my dad worked in neurosurgery," Vilató explains. There are no telling signs like detailed family trees or even a hint in his website bio that suggests Jacob Vilató's connection to Pablo Picasso; some publications attribute this secrecy to his Catalan modesty. It does feel natural and very tempting to start trying to find traces of the Cubist painter in Vilató's work once you know this exciting detail about his life. When you look at his face, you wonder if it is the bone structure and whether he resembles the painter in any way. Perhaps, it's how his brushstrokes cover the canvas or maybe the bold color choices that both artists make that hark back to Picasso. It could also be the slightly brooding and dark subjects of his work. "Many gallerists we've spoken to like to say that he [Vilató] hasn't yet matured or found his voice yet when they look at the paintings," Culebro tells us. "But my works are finished pieces, and they are where I want them to be," Vilató interjects.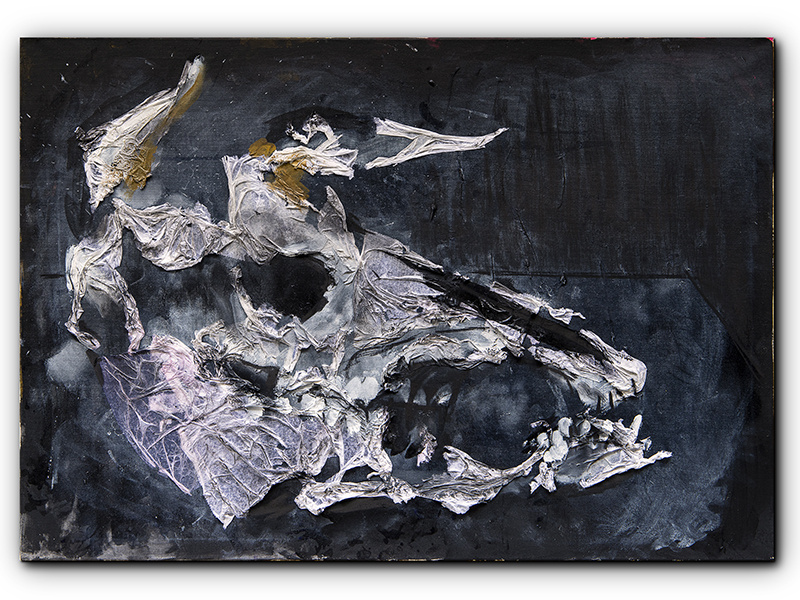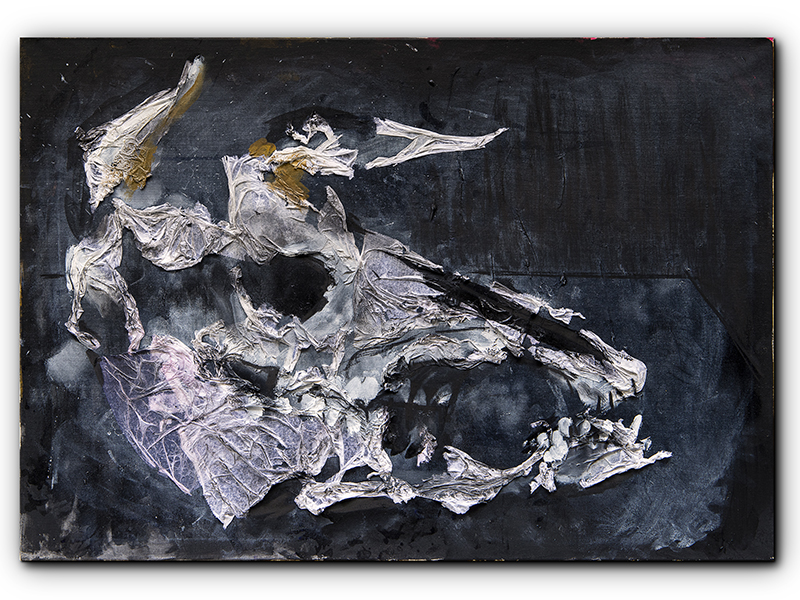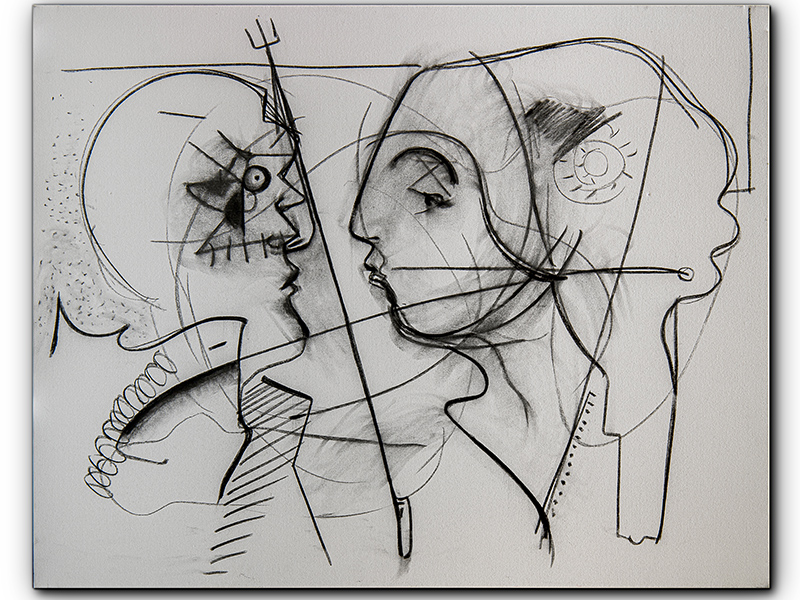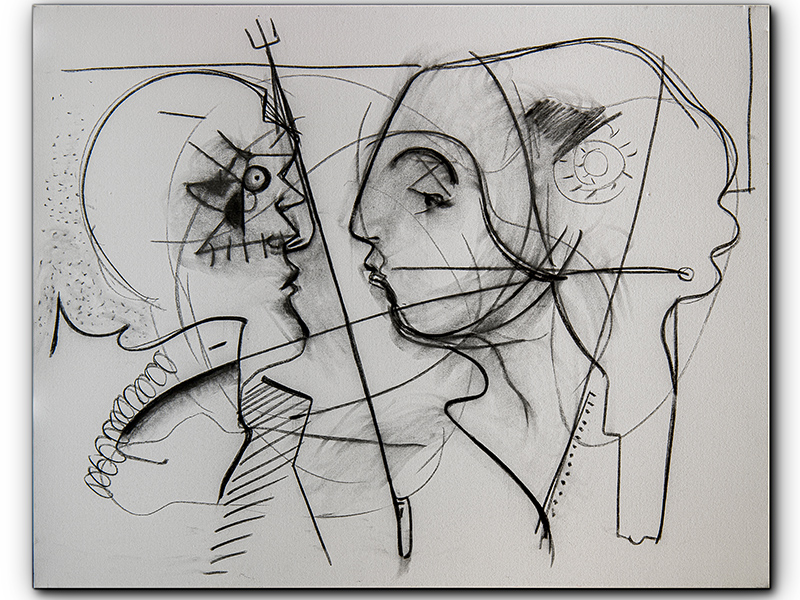 "Growing up, I wasn't allowed to be a painter because there were too many in the family. It was passé I couldn't possibly do anything better," Vilató explains. At first, he had a lot of reservations about going public about his passion for painting, "but at some point, I stopped caring about that and just went for it." It might seem prudent to capitalize on this fantastical family connection but Vilató is determined to do things his way.
In 2019, the Scholas Occurrentes Foundation, which works with educating youth, approached Vilató for a few of his paintings. After that, they received many similar requests from other galleries and collectors around the world. This momentum led to the creation of the Vilató i Vilató today that is looking to create without self-imposed barriers. It isn't about creating signature designs or work that is referred to as an original Jacob Vilató. They are interested in bigger concepts, solving design problems with a sense of humor and in style. This also means medium and material don't not limit them. Vilató admits that since he stepped away from his firm, architectural projects have taken a back seat. In 2013 he designed furniture and released a collection for Barcelona Design Week. But lately, since they've started experimenting with ceramics and glass, they've had an explosion of ideas for designed objects and sculptures. The series 'Hands,' made of ceramic, was one such project.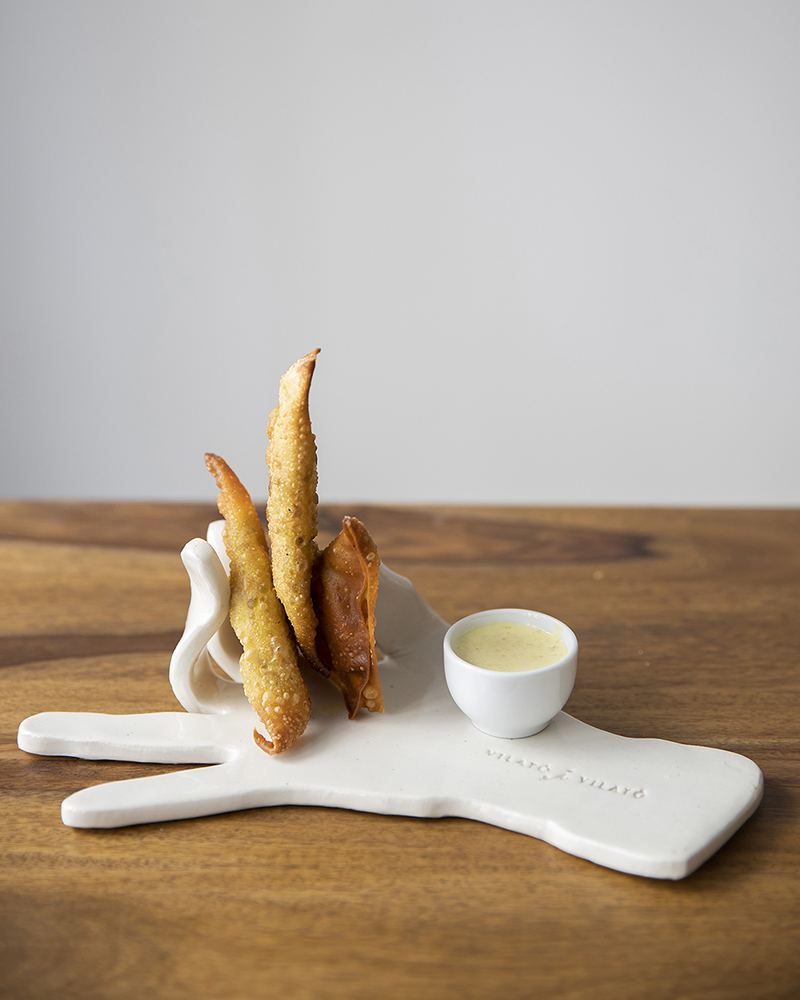 Itzel explains that it came from a conversation she was having with Vilató. She wanted something that could hold an egg. Instead of creating the typical egg cup, Jacob designed this hand forming a cup using three fingers. "The great thing about it is that it serves as both a decorative piece in your home as well as a functional object that can be used to serve food, be it an egg or some other food altogether," she tells us.
In terms of paintings, Vilató has a whole series of Meninas with many iterations in different colors, with different textures and even sizes. "I think that one of Picasso's greatest achievements is making art accessible and far from snobbery, and at the same time it's very direct," he explains on the subject of taking inspiration from the painter. "I think that is a very "designy" approach and very often taught in schools. It was done without losing the sense of humor or the emotional human scale, which is important for us. I think that that can be seen in what we do, it's not snobby, it's fun, it's human, and it's simple," he says. So he is not looking to disassociate from Picasso. On the contrary, it feels more like he is building from the foundations that Picasso offered him and in turn creating for the 21st century.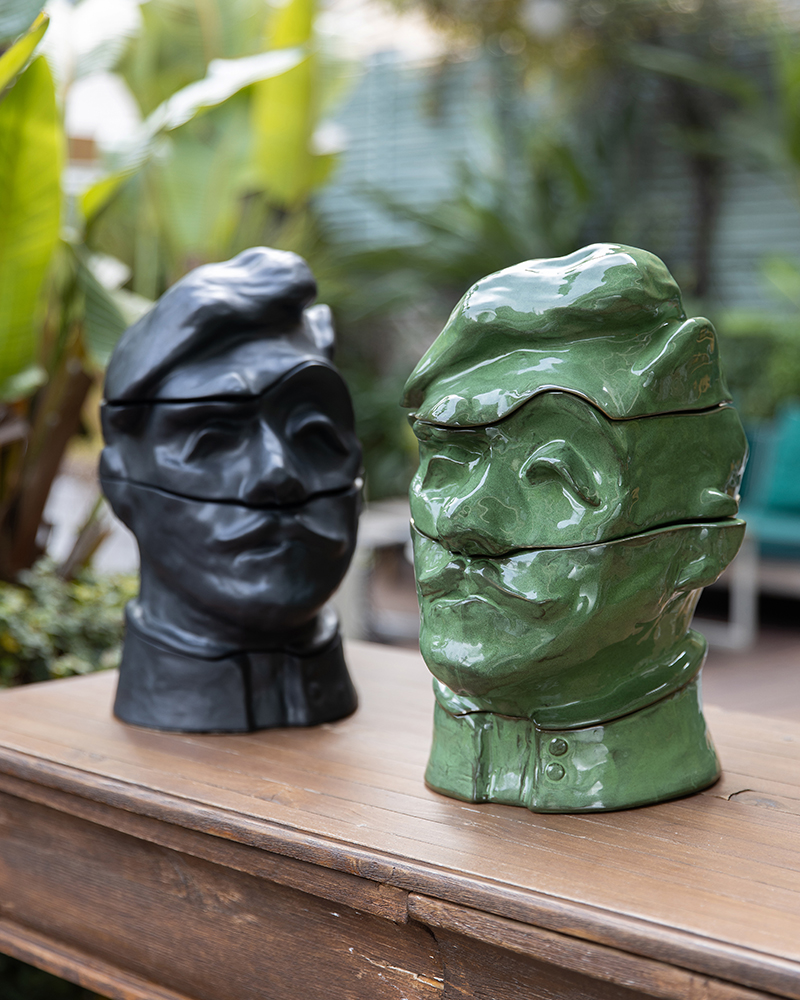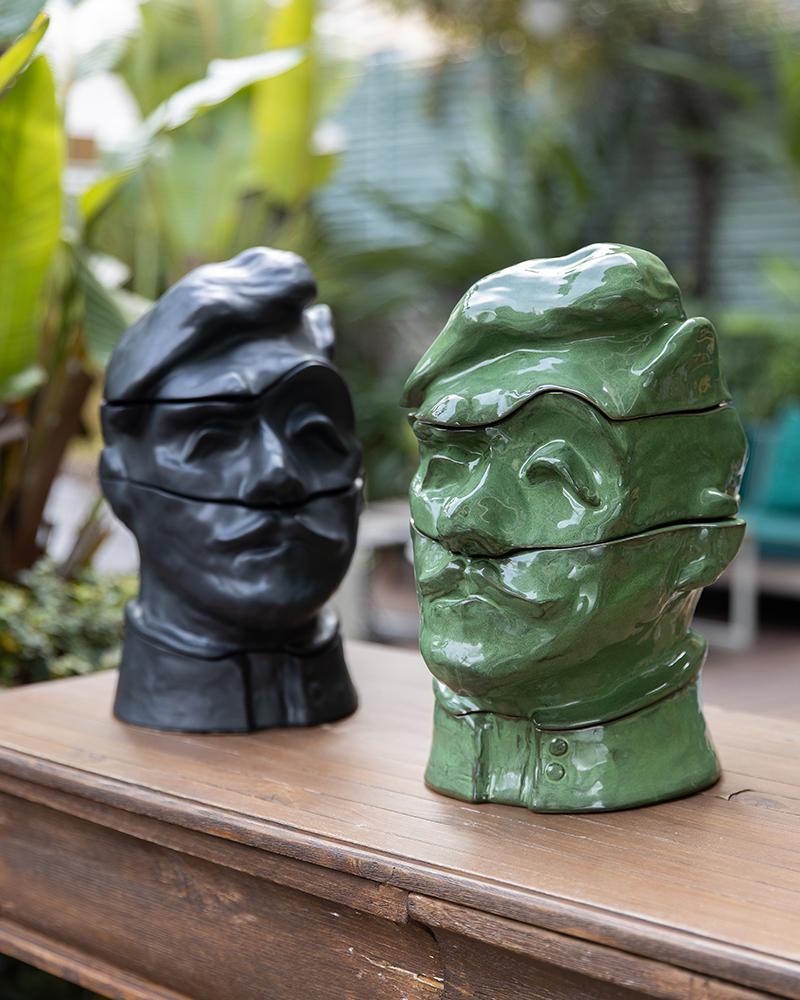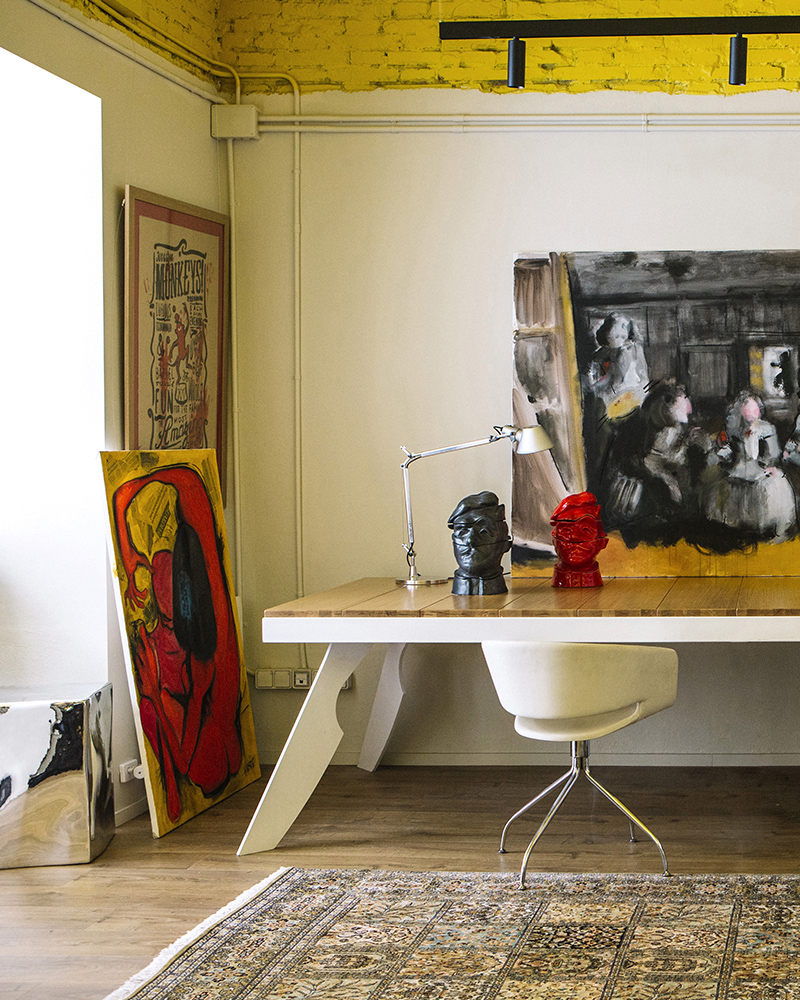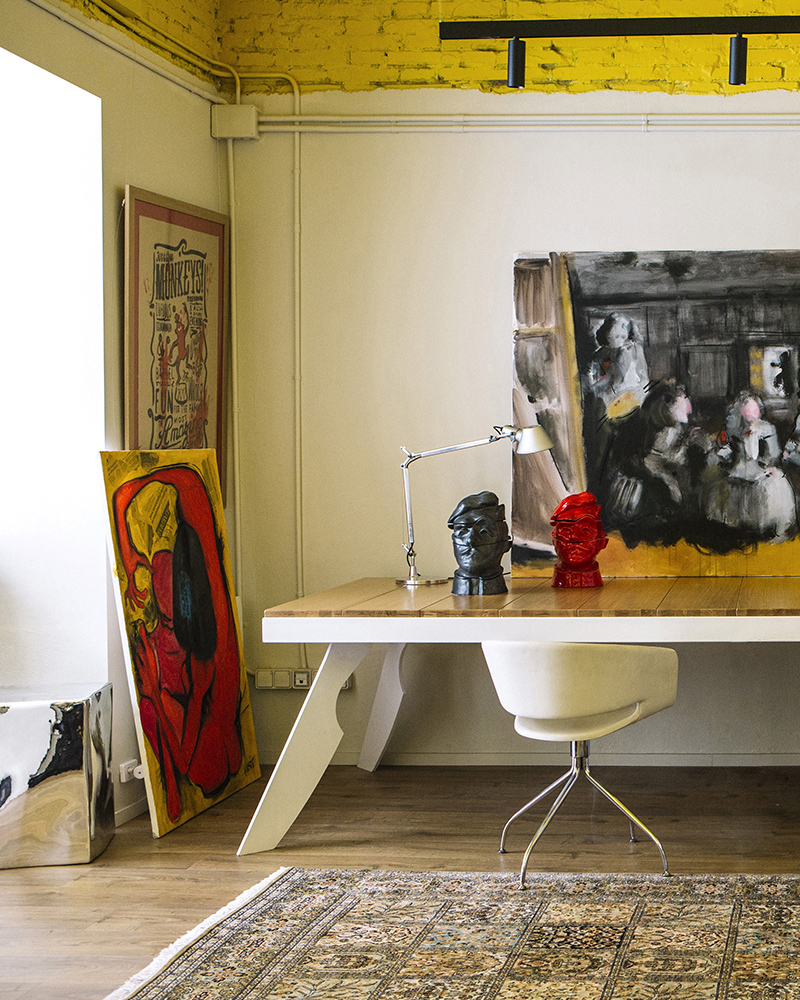 The sense of humor and accessibility Vilató speaks of can also be seen in another project they worked on for a caviar brand. In which the brief was to create an experience around caviar. With wealthy millennials–who often like to show off their lifestyle both on social media and in real life– in mind, they created a product that is eye-catching and functional. They created a set of little glass spoons that resemble women-bobble head figurines with a triangular body. So on one end is the spoon to scoop the caviar with the stem as a wide cone-shaped design. The other end of the stem is wide and open, doubling as a shot glass for a beverage. "The idea was to create something fun that can be photographed and also turn into a fun experience," Culebro explains.
To think about these designed objects and then to try and wrap your head around his paintings, it feels as if they are on poles apart. However, if one were to think of it as a scale with a slider, one would then move the slider [medium] around while changing parameters like price or design intuition. This new venture, trying to stay fresh and hold artistic merit, blurs the boundaries between high-brow and middle-brow art and design. To which Vilató responds, "we have never been able to draw that line. We tried for years, believing that being clear and defined about what you are or do is almost a must if you want people to understand and therefore, market your product properly." But he goes on to say that there is no clear boundary. "We want to add pieces to a whole universe. We want to work on something that mixes with our lives, blurring the line between work and leisure," he concludes.