Women-Owned Furniture And Decor Brands You Need To Know
8

Mar

'22

9:00 am

by

Nuriyah Johar
The brands we've chosen to profile in this article all have one thing in common – they're founded by tenacious women who've found the perfect balance between a creative and entrepreneurial spirit. From wooden furniture inspired by the Far East to wallpapers that contemporize traditional Indian crafts, their offerings are unique, noteworthy additions to the country's design scene. For those of you looking to support women-owned businesses, let this list serve as a starting point.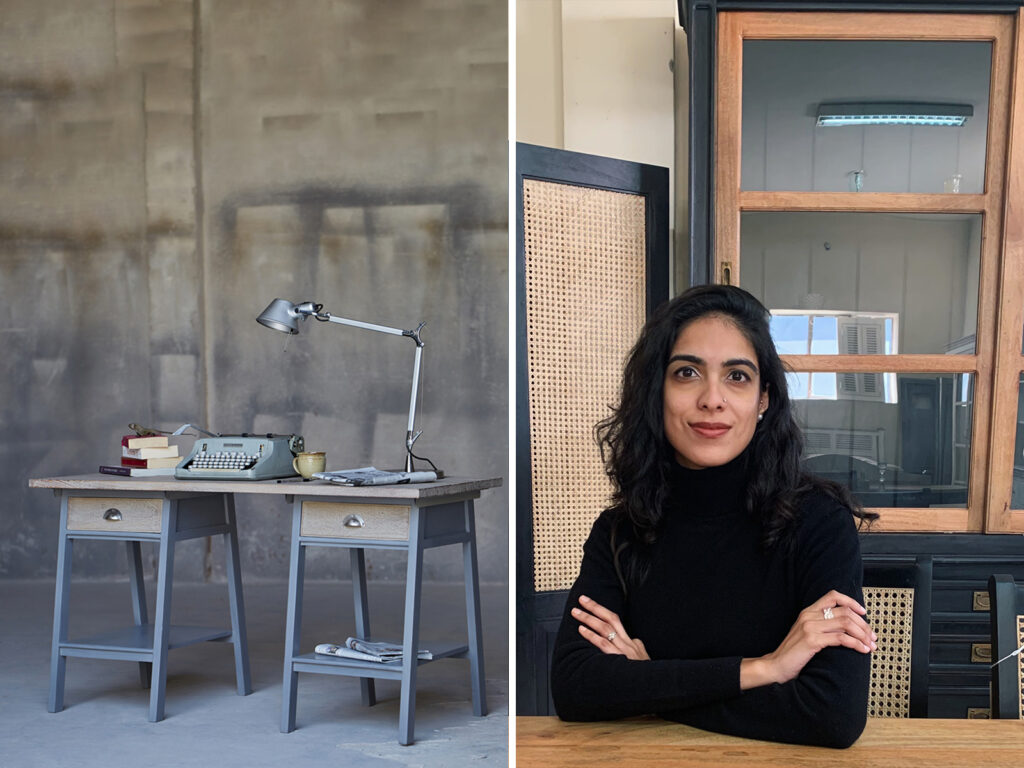 Savana Living – Sapna Mathur
Sapna Mathur's wooden furniture company Savana Living draws on a decades old tradition of craftsmanship. It does so, however, in a way that eschews conventional woodworking sensibilities and instead taps into the ethos of rustic minimalism. The brand was born out of a simple idea, 'सवन', which in Sanskrit translates to 'One With Wood'. Uniqueness is key to Savana Living's philosophy; distinct wood grains, shading, knots, and rays ensure that no two pieces are absolutely the same. Every one of their pieces is a homage to the perfect imperfections of wood and to the generational skill that allows them to be realized. "For me, Savana Living is something that is constantly growing and evolving," Mathur tells us. "My hope for the brand is for it to evolve into a wholesome experience for anyone who loves the art of creating a home or a warm space. I hope to create a company that distinguishes itself by its designs and sets its own trends and language. That Savana Living, perhaps, becomes a lifestyle in itself."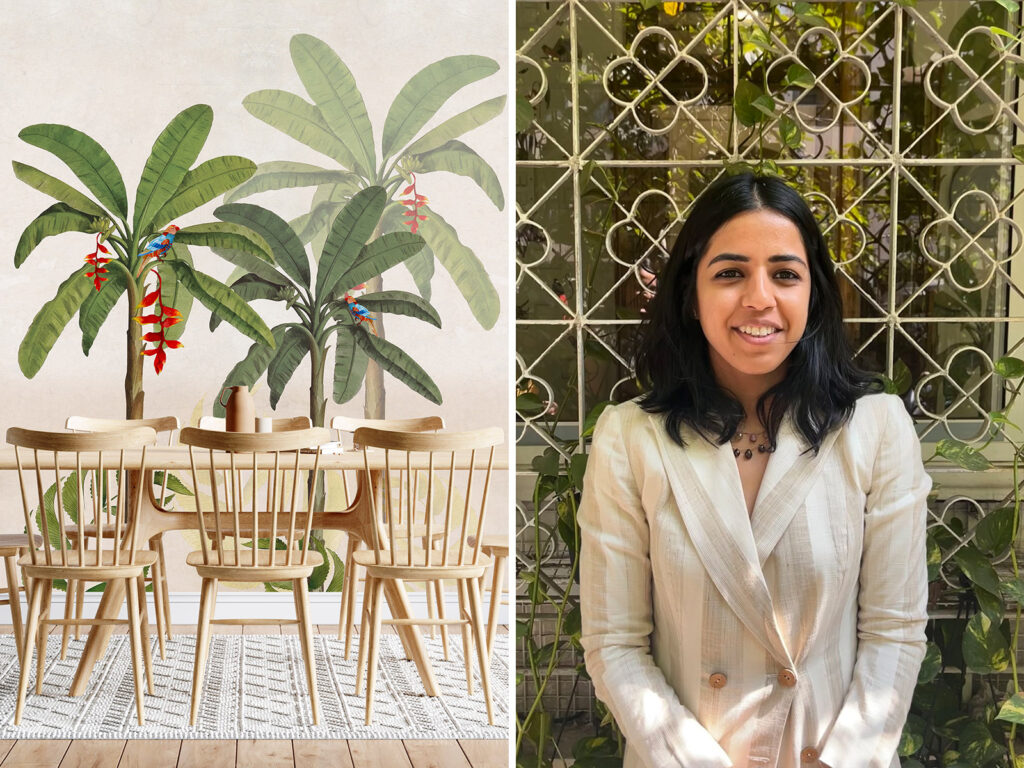 Kalakaari Haath – Sahiba Madan
Kalakaari Haath's wallpapers, wall art, and decals take inspiration from traditional Indian craft forms and other areas of artistic exploration. Founded by Sahiba Madan, the brand is on a mission to marry the conventional and contemporary, by making it relevant to a context of today. Madan's entrepreneurial journey started during her final year of architecture, wherein she conducted an intensive research study on traditional building crafts of India, and hand illustrated a series of postcards as documentation. Here, the seeds for Kalakaari Haath were sown. "Our practice is divided into two main arms of design – home decor through Kalakaari Haath and architecture/ interior design through Insitu Design Studio," says Madan. "The process for both lies in celebrating the smaller details, crafts, moments of design. Through every project we try to bring relevance to traditional crafts in a context of today. The larger ethos is about bridging the gap between the designer and the execution team, the architect and the craftsman – a balanced collaboration of both aspects of design."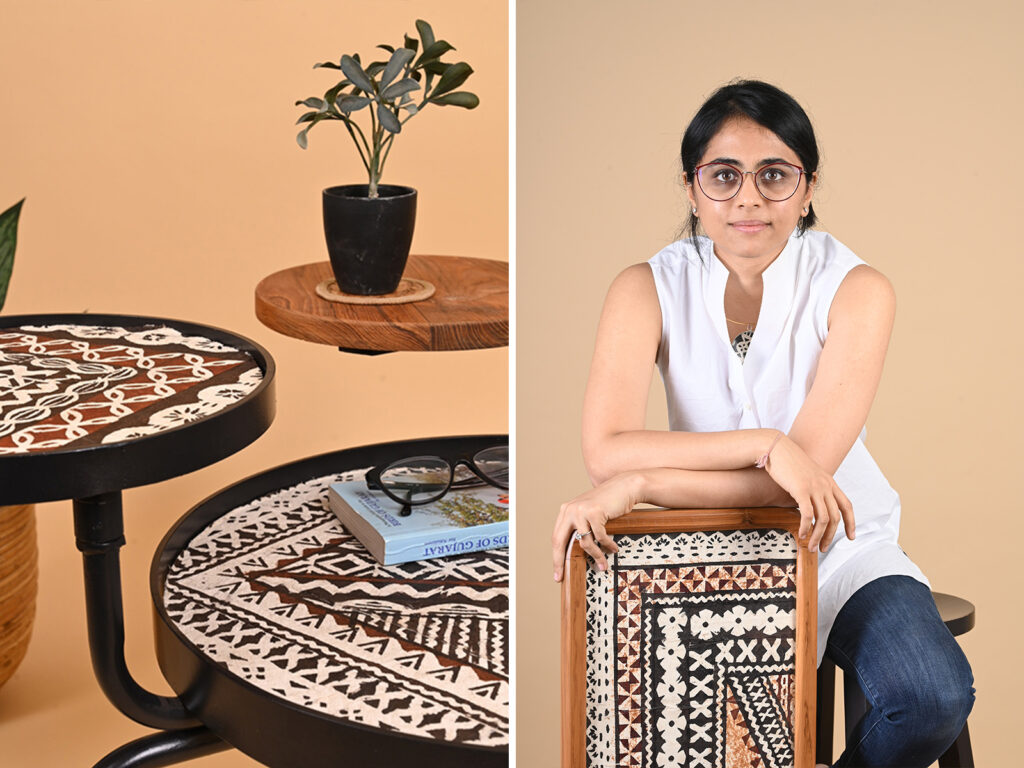 Minstudio – Mirali Shah
"Handcrafted items are always going to be the beginning and the end route for us," says Mirali Shah, founder of Minstudio. "Our aim is to capture its essence, engage with the artisans to create unique contemporary objects that merge into our modern spaces." The Fiji born, Ahmedabad based product designer focuses on creating handcrafted and customized furniture objects in collaboration with master craftsmen and artisans across the globe. Minstudio witnesses a unique cross-cultural influence that is embedded within the design process of various products. With an aim to reimagine the usability and applicability of craft forms while staying true to their intrinsic nature, Minstudio creates contemporary furniture and decor pieces. The brand amalgamates age-old techniques of Tapa Craft (which is a traditional art form practiced across the Pacific Islands mainly by tribal women and used as a clothing item or household décor articles) with modern design concepts. While Minstudio's beautiful products feature Tapa artwork created by the original traditional methods practiced in Fiji, they are finally handmade and assembled in India.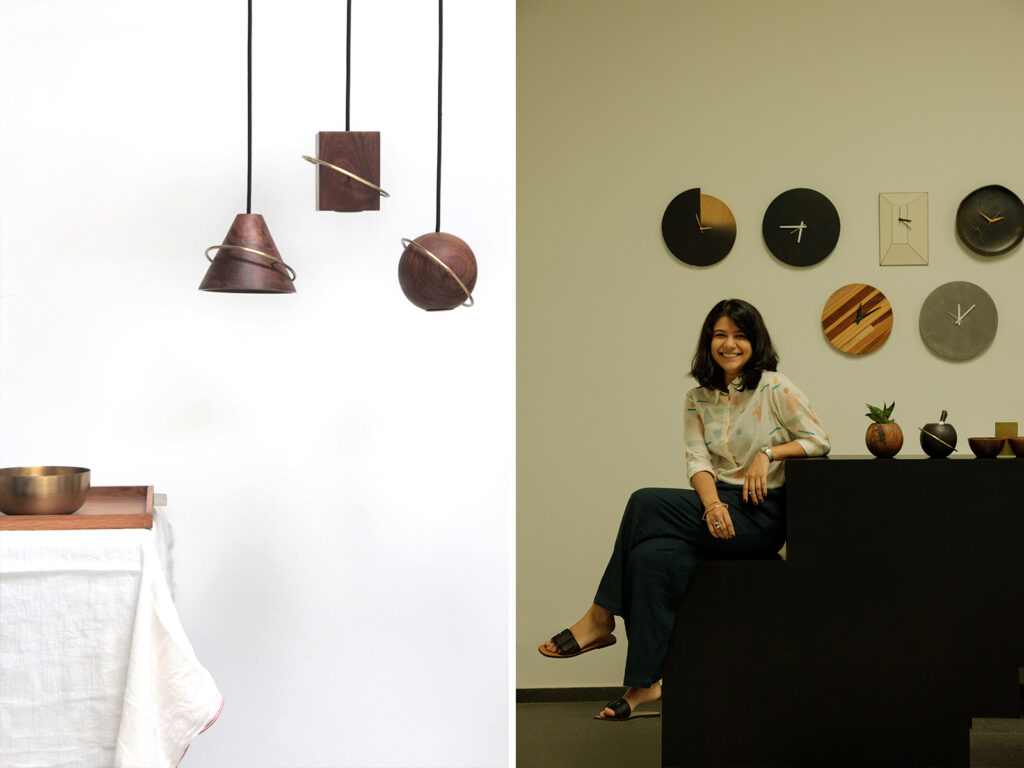 Studio Objectry – Aanchal Goel
Studio Objectry, a decor, accessories, and furniture brand based in Delhi aims to inject intrigue into basic, everyday objects; turning them into conversation starters. At the helm, and leading the design is Aanchal Goel, the founder, and Creative Head at Objectry. At Objectry, a belief that handmade need not necessarily mean irregular guides every design; everything from minimalist wooden desk clocks to monochrome accent chairs, ball pack tables to concrete shelves displays clean lines, and crisp finishes. Their material-first approach paired with the potentialities of Indian craftsmanship manifests into pieces that are utilitarian yet distinctive. "One of my biggest takeaways from running Objectry is that it's okay to take time to figure out your own vision," Goel tells us. "I feel like even as a brand we're not driven by trends, mass functionality, or collection-based launches, but the fact that what I like and enjoy for myself, I design for others as well. It's more of a quiet personal enquiry and exploration that flows into the brand. Which, I guess is why the brand also embodies the many peculiarities as an individual would."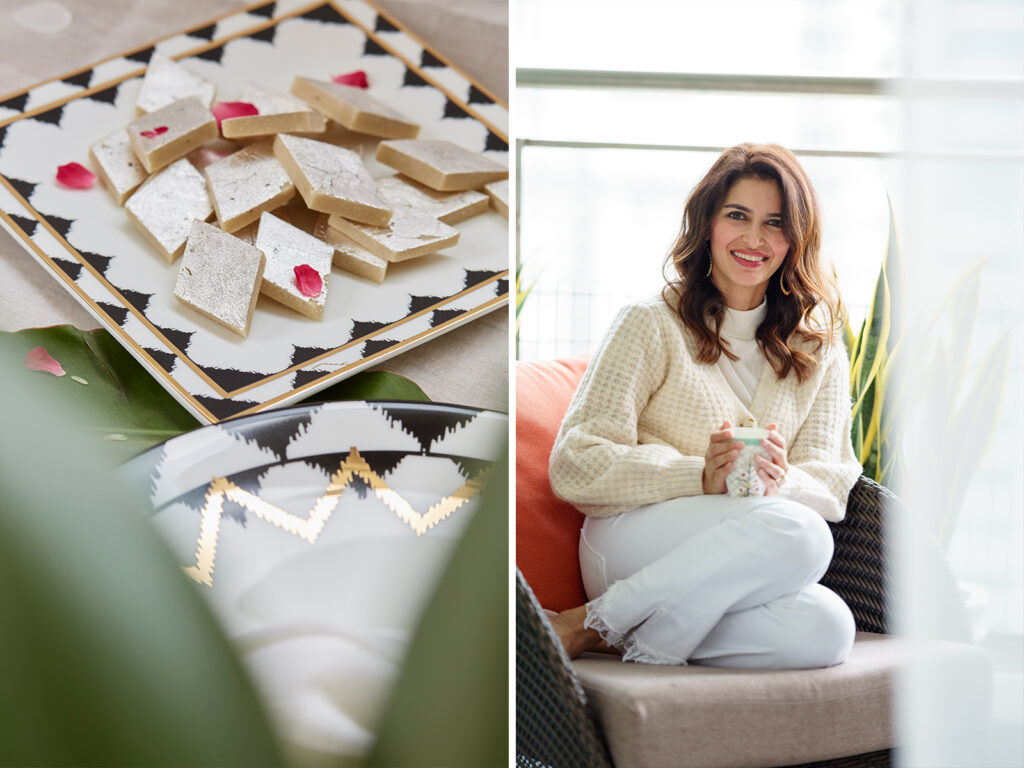 Kika Tableware – Janaki Kirloskar
Kika Tableware was launched in 2016 with the fundamental belief that fine dining and special occasions aren't mutually exclusive. Janaki Kirloskar, founder of the tableware brand aims to offer luxurious tableware to her customers while maintaining an affordable price point; her premium bone china products are all either gilded in 24k gold or platinum. Kika Tableware's designs are a reflection of the rich Indian heritage and design intricacy that they bring to the table using modern interpretations and artistic craftsmanship. Kirloskar's biggest learning since starting her business is the importance of a good team. In her words, "I've realized that our team is our most valuable asset. My team and I were all novices when we started this business and they have grown so much over the past 5 years and have become the backbone of stability for Kika Tableware. In 2020, when Covid impacted our business, we all had to work remotely and adapt our business model to the new normal. My team has been rock solid and totally dependable and in fact, gave me so many new ideas on how things could be done differently to adapt to unprecedented situations."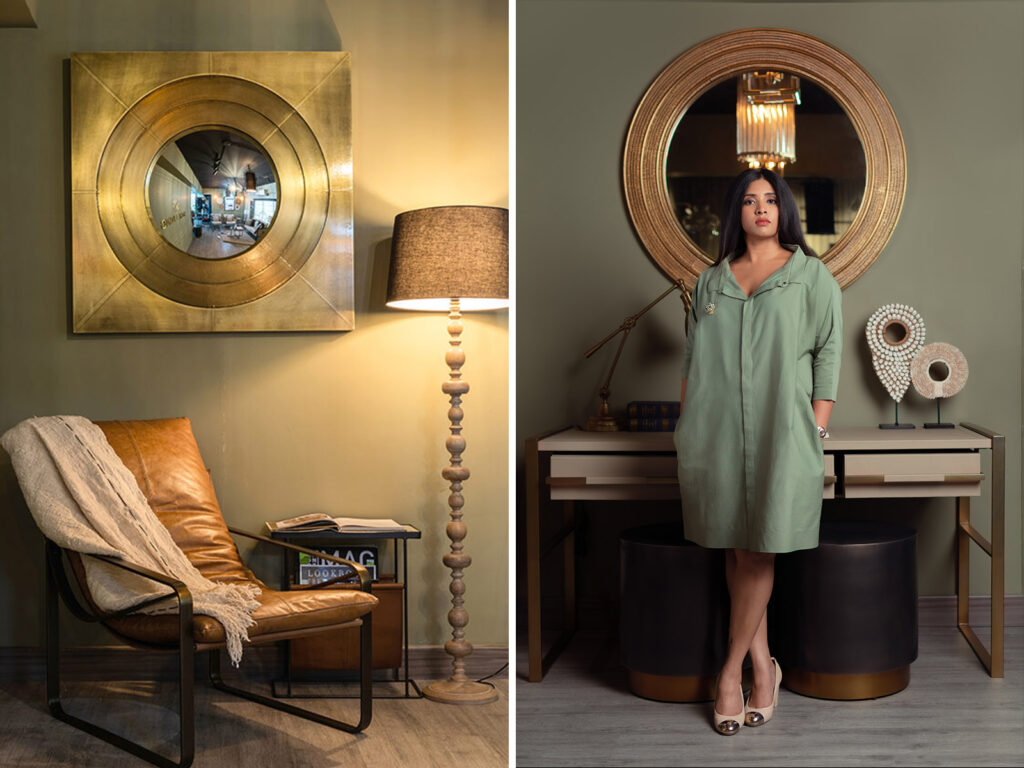 Sage Living – Keerthi Tummala
Sage Living is a Hyderabad-based B2B furniture and decor company that has an unrelenting focus on holistic design. Founded by Keerthi Tummala in2018, it upholds the potential of homegrown craftsmanship, ushering it into the modern age. For Tummala, Sage Living was a solution to the dearth in a market with massive untapped potential – that of Indian distributors who both design and supply to local retailers. Through her unique creative sensibilities combined with a local manufacturing process, she reshapes the perspective on luxury design, making it accessible and affordable. Paradoxically, Tummala attributes her success to the power of failure. "Failures aren't inherently bad," she says. "They can serve as powerful motivators for success. No matter what the circumstances are, you have the power to make a change. Each failure is fuel for the fire." Sage Living's collections are created with the contemporary consumer in mind, marrying otherworldly grace with modern sensibilities. Tapping into the vast pool of Indian talent, the company embodies the 'Make In India' spirit to the fullest.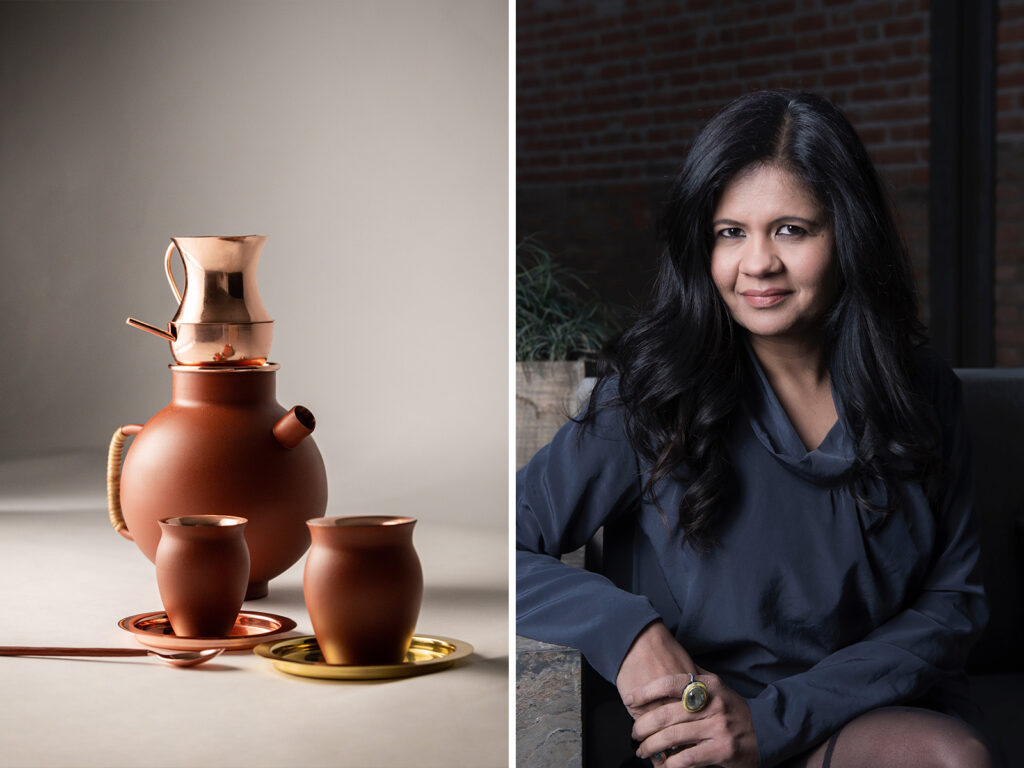 Ikkis – Gunjan Gupta
From 'cutting chai' inspired stemware to contemporary diya lamps, classical forms find expression as modern-day design objects at Ikkis. Founder and creative director Gunjan Gupta engages India's inimitable paradoxes, working with makers of regional craft, and exploring approaches that are rooted in a deep respect for material and technique. The result? Expertly designed drinkware, serveware, and decor objects that bring forth a sense of nostalgia. Ikkis brings together a larger community of makers to develop a global offering, rooted in distinct Indian rituals or utility, whilst balancing her belief in heritage with Gupta's whimsical side. The name of the brand (which translates to 21), references 21st-century contemporary living. Gupta tells us, "My biggest takeaway in business since I started it is to build a strong visual identity and think in global terms both creatively and strategically through a business model rooted in social entrepreneurship. Today on Women's Day, I would like to tell women all over the world that they need to get out of their own way, stop second guessing themselves and just execute that brilliant idea. The Devi in Hinduism is credited with all creation and women need to see themselves more in her image as creator and less as a consort."
Oriental Living – Manisha Gandhi
Taking inspiration from the Far East, this Bangalore-based furniture company by Manisha Gandhi prides itself on bringing the past into the present, honouring history, and integrating it into the way we live now. Gandhi was born a collector; her family was surrounded by an eclectic mix of fine art and folk, handcrafted and iconic furniture, and other extraordinary objects found worldwide. She lived in Hong Kong and Vietnam for many years, where she met collectors and artists, a group of legendary Chinese furniture connoisseurs from Guangzhou, Shunde, and Lecong . She then went on to study craftsmanship, joinery, and history, which she has now managed to bring to India. Gandhi's passion for traditional wood, craftsmanship, and furniture that carries a multitude of stories within it led her to establishing Oriental Living. Both handcrafted antique and reproduced Oriental styled furniture can be found in the brand's rich repository of culture and craft. Since starting her business, Gandhi's biggest takeaway has been grit, determination, and creativity. "Everything is possible in business," she adds.