Your Definitive Guide To Design And Decor In Jaipur
4

Apr

'22

6:30 pm

by

Nuriyah Johar
The city of Jaipur as it stands today is almost synonymous with exclusive, contemporary craftsmanship. Tired old associations of tourist tchotchkes and antiquated design have no place here; Jaipur is electric and exciting, both bursting with creative potential and a magnet to people from all over the world that further feed into this energy. Across design, fashion, and lifestyle, the city has a distinct subculture of its own united by a singular appreciation for talent. Here's a list of Design Pataki's must-visits, for when you're in the iconic Pink City –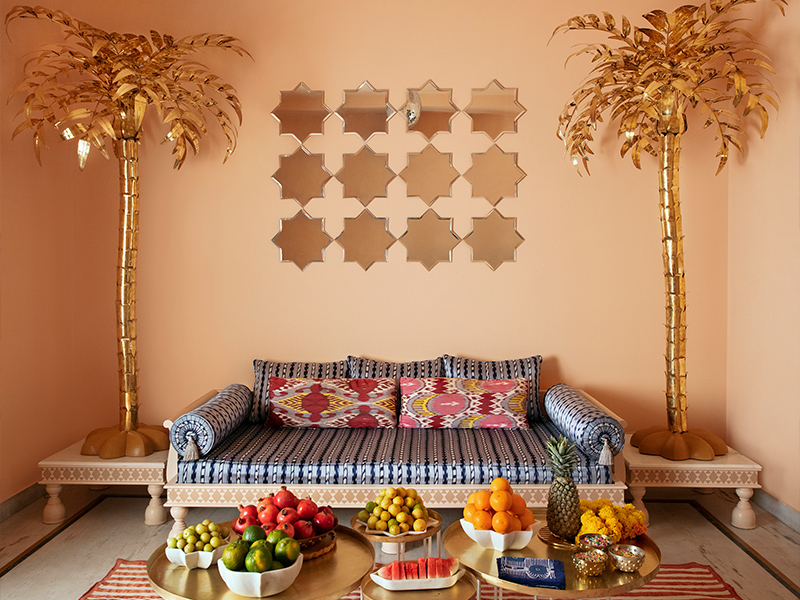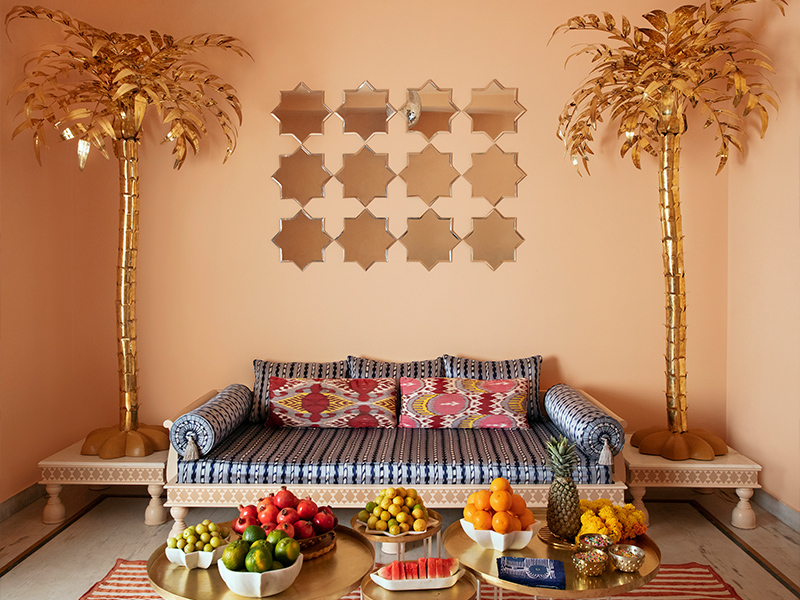 Ecru
Swathed in pastel pinks and oranges, Ecru's flagship store in Jaipur's C-Scheme houses a remarkable curation of products. Lapis lazuli nut bowls, cobalt star plates, hand blocked tablecloths from some of the city's most beloved labels find their way into the store, alongside apparel options. This new store is a significant addition to Jaipur's creative landscape, and was the obvious next step for partners Nur Kaoukji (who is also creative director of the brand), Noor Al Sabah, and Hussah Al Tamimi. While it has been eight years since Ecru set up its studio in Jaipur, this is their first sizable boutique, wherein customers don't necessarily have to visit by appointment only. Through gold palm trees, tinted mirrors, and Middle Eastern motifs, Ecru's interior seamlessly folds Kuwaiti aesthetics into the larger narrative of Jaipur design.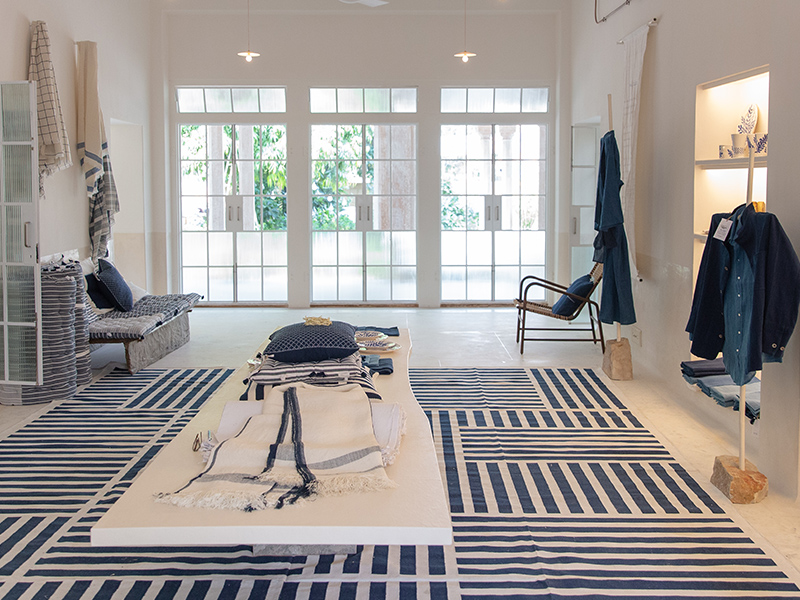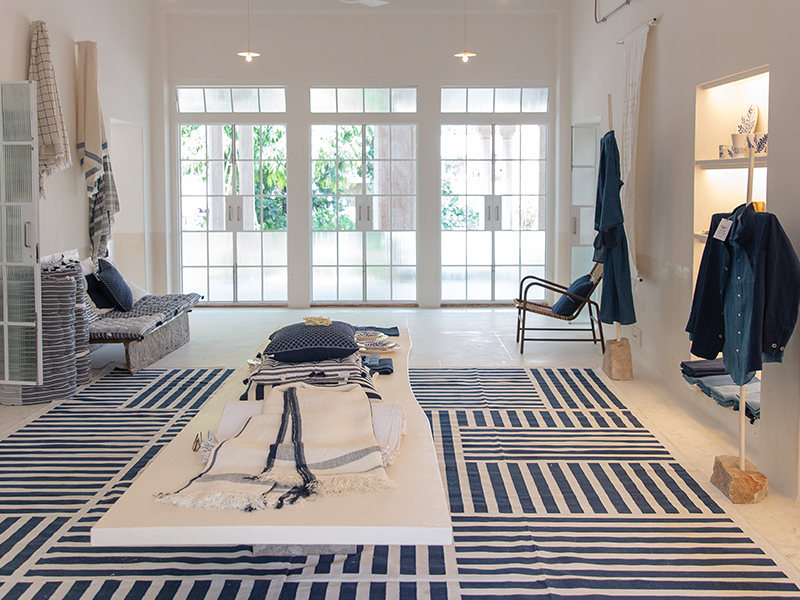 Nila House
Nila House is many things. It is a space that honours and celebrates the several craft traditions of India. It is a studio, a repository of textiles, and a retail store. It is also the public-facing side of a vast and complex project at the intersection of artisanship, design, sustainability, and community empowerment, established by Carole Bamford. Contrary to what the name suggests, Nila House is not blue. It is in fact, made up of Rajasthan sandstone that features a subtle pink hue. Architect Bijoy Jain superbly restored an uninhabited free-standing art deco-style structure that belonged to a Rajasthani family, turning it into a tangible representation of contemporary craft in India. Nila House holds a Charkha Room set up with samples of Bardoli and peti charkhas, a Print Room for small scale workshops on a range of hand-printing techniques, and a Tincture Room dedicated to their research on natural dyes. Their stunning in-house collection of soft furnishings, card sets, coasters, explores natural indigo and its many applications.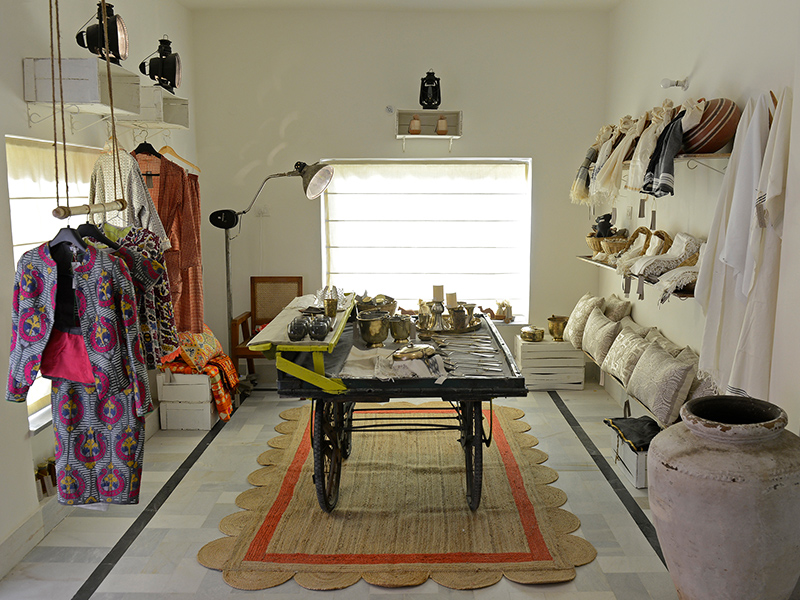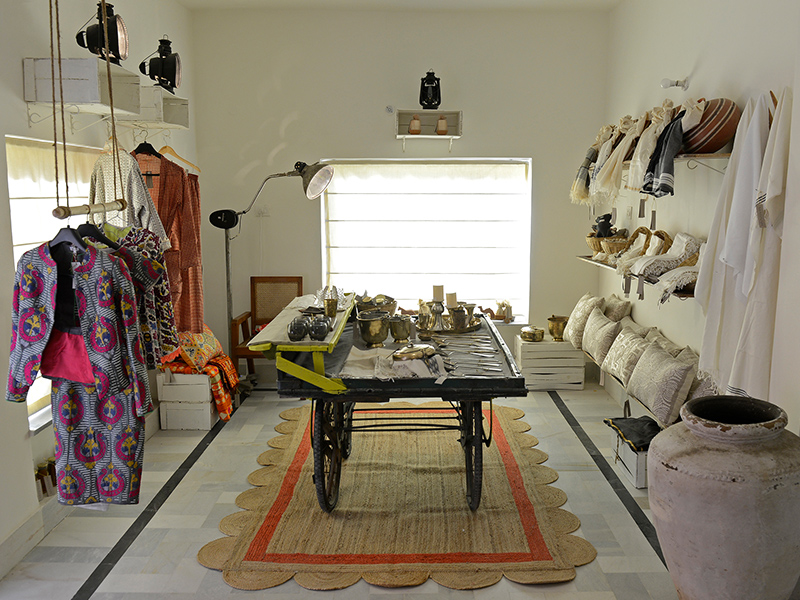 Makaan
Jaipur's newest lifestyle haunt, Makaan opened its neon green gate to the public in March. The store is discreetly tucked away in a side street yet its Flamingo pink walls, grey tiles, and palm trees would demand the attention of any passer by. The interior, however, delicately contrasts this narrative of flamboyance; it is pared down and unostentatious, washed almost entirely in white. "The emphasis is on both beautiful, and practical items which are difficult to find," says Tahir Sultan, founder of Makaan. This is evident in the store's offerings which includes 200 year-old serveware, khadi towels made by weavers in Gujarat, and 'Evil Eye' talismans hand embroidered by women belonging to an empowerment programme. In addition to these, the store houses embroidered cushions, bespoke candles, and a range of organic teas. "It is the perfect little gift shop, which also allows one the opportunity to order 300 year-old pots used on the trade routes, which are sourced in rural villages in Western India and are any interior designer's dream," Sultan adds.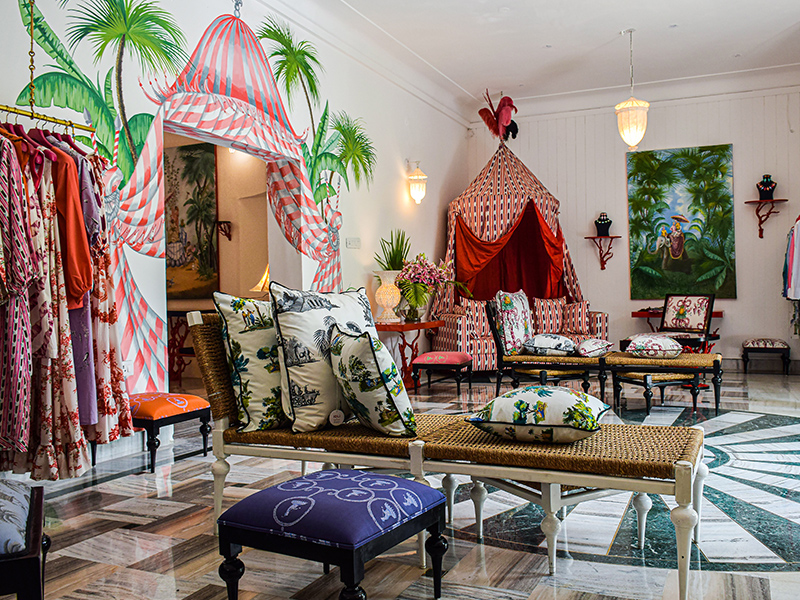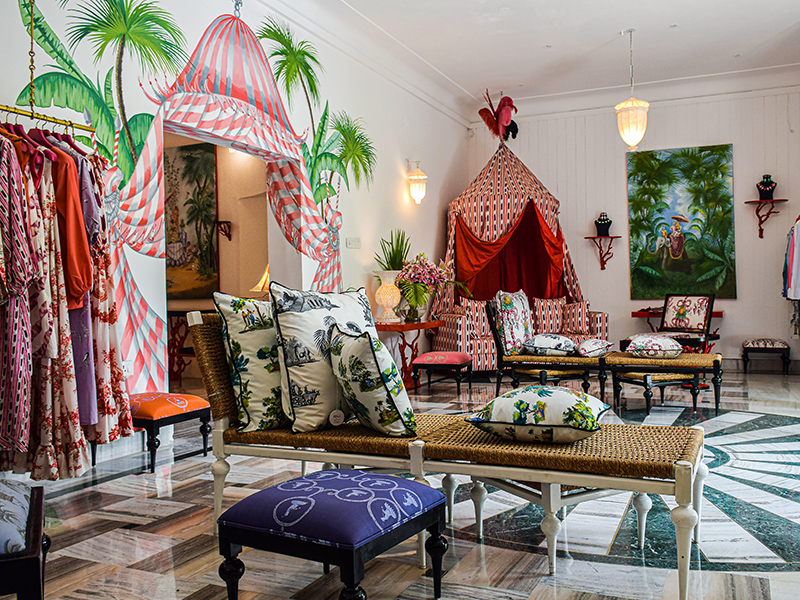 Idli
One of the many remarkable crossovers between Jaipur and France, Idli by Thierry Journo is an absolute must-visit for when you're in the Pink City. The fashion and homeware store was originally housed in Jaipur's Narain Niwas Palace hotel, though as of December 2020, has moved to the city's swanky C-Scheme district. Striped, trompe l'oeil canopies and lush palms that evince a striking French whimsy fill the white walls of Idli. Those familiar with Journo's work would find this unsurprising; the founder and designer has worked as a copyist at the Louvre and as an illustrator for the likes of John Galliano. Idli's offerings for the home include porcelain dinnerware, printed cushions, and bespoke furniture, all of which feature a dreamy, maximalist marriage of French sensibilities and Indian craftsmanship.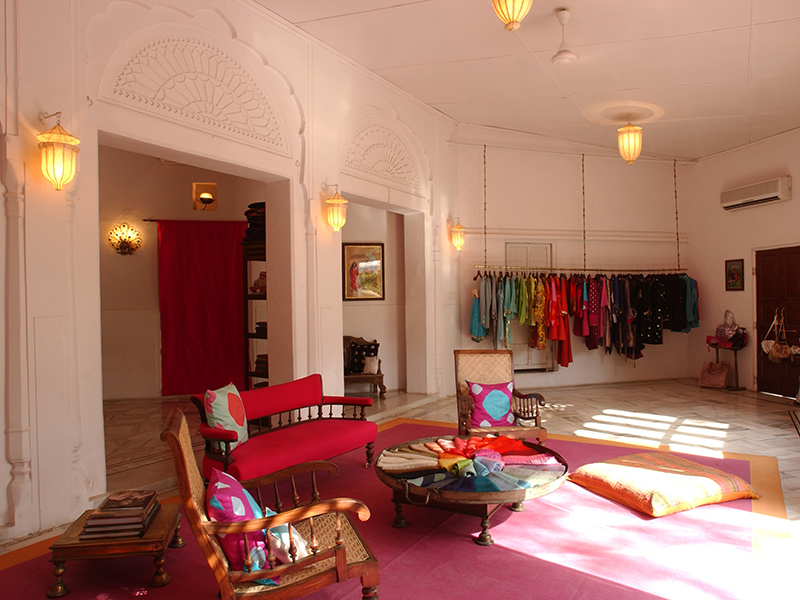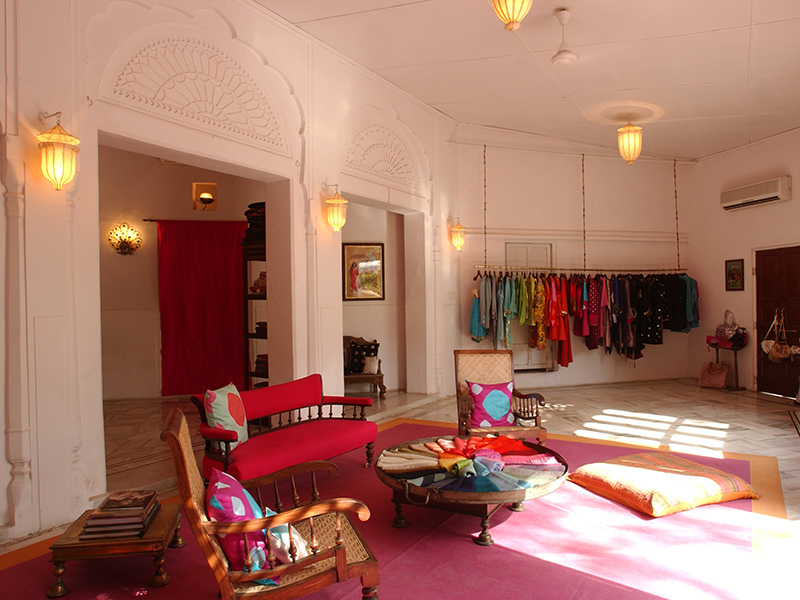 Hot Pink
Standing in the grounds of Kanota Bagh, Hot Pink is a multi-designer luxury lifestyle boutique that was founded by the late Munnu Kasiwal (of The Gem Palace) in 2005. It is an ode to colour, craftsmanship, and the city it belongs to, as is evident by the name itself. From sartorial offerings to home decor, the store carries a well-curated collection by a range of designers. Hot Pink is now run by Kalpana Kasliwal, who has carried the store's ethos forward since 2012. "Colours provide a sense of happiness and joy, and a vibrant palette has the ability to heighten design," she says. A blend of contemporary eclecticism and Indian artisanship informs the interiors, offerings, and the overall narrative of Hot Pink.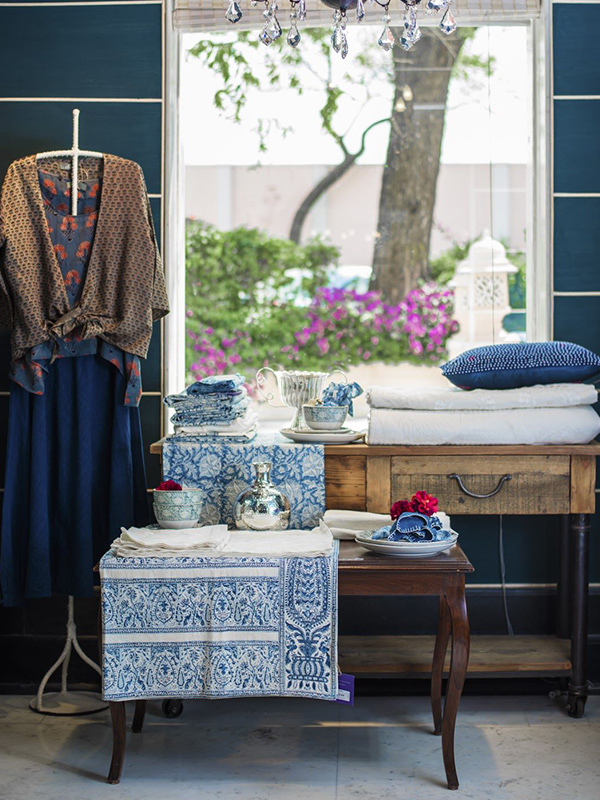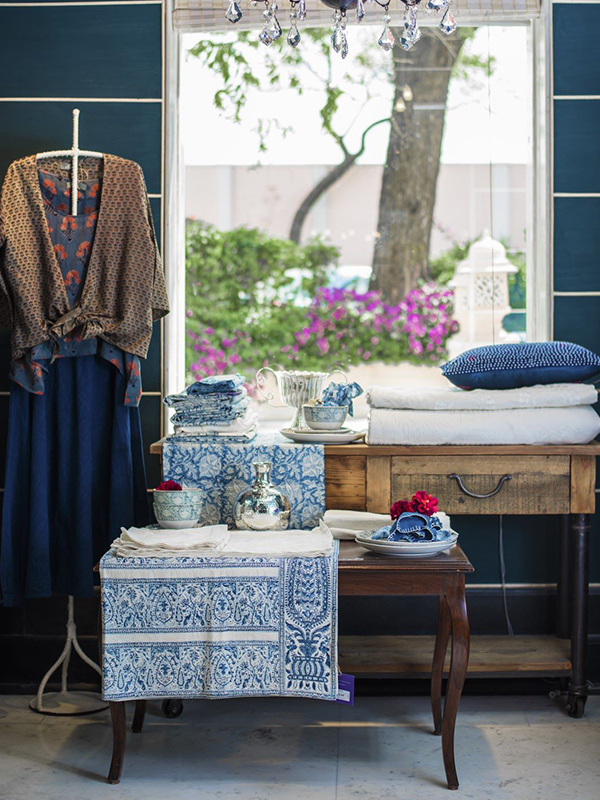 Good Earth
One of India's leading design and decor houses, Good Earth tells the story of history, culture, and craft. Through its varied offerings that span dinnerware, decor, and textiles, the brand encourages quality craftsmanship and the revival of lost Indian traditions. Since its inception in 1996, the Good Earth has drawn from a very specific interpretation of luxury. "For us, luxury means being surrounded by things that are pure, natural with original design and preferably handcrafted. Living with fine handcrafted objects uplifts the spirit and adds a quality of timelessness to a home," says founder, Anita Lal. The brand's Jaipur store opened in 2016 at Rajmahal Palace as Good Earth Jewel Box, featuring a gift shop format that is curated and presented by collection theme.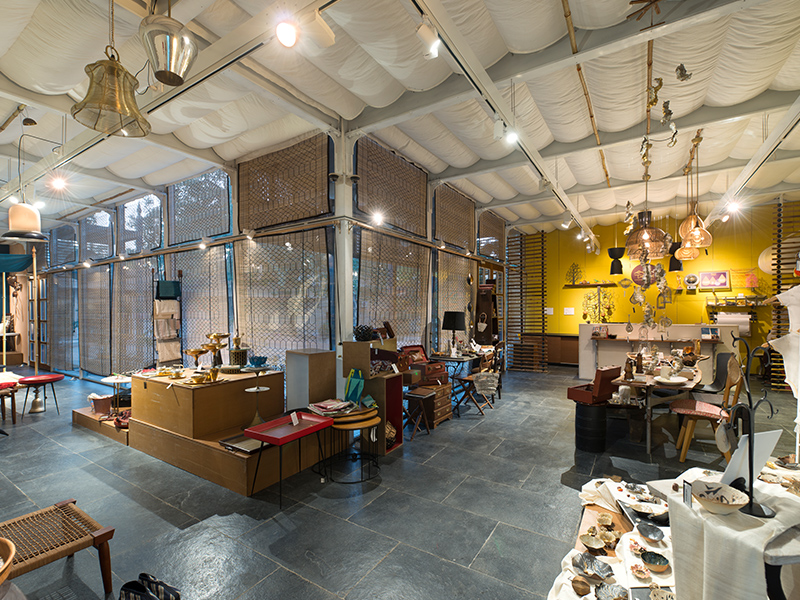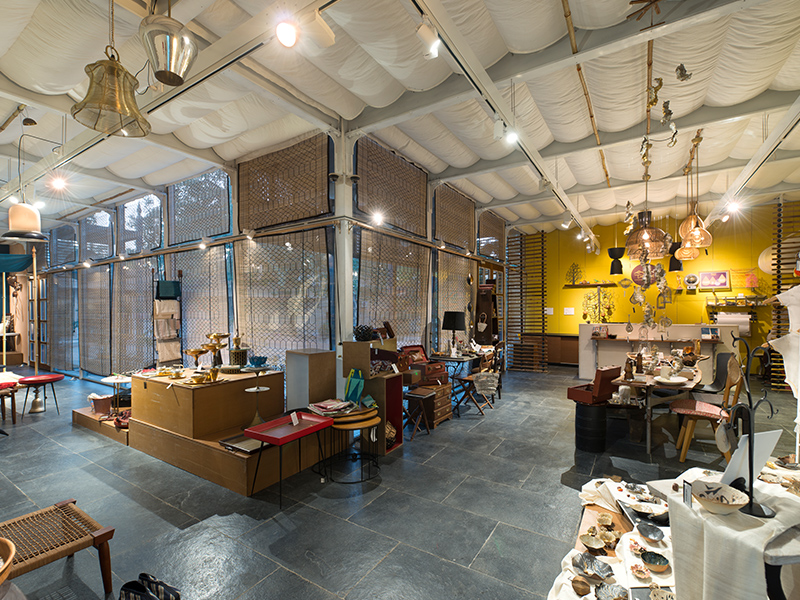 Anantaya
Established by designer duo Ayush and Geetanjali Kasliwal, AnanTaya is a globally recognized lifestyle design studio located in The Kanota, Narain Niwas Palace. The brand is committed to the development of innovative ideas alongside the preservation of traditional artisanship. Rooted in ancient craft practices, their collections are infused with a distinct Indianness and a sense of place destined for a contemporary international lifestyle. From traditional copper oil lamps to singular vases crafted from multiple kinds of marble, AnanTaya's wide range of products contextualize the story of India's heritage and give it a place in the modern home. Serving as an interesting foil to this creative identity is the store itself, which features a contemporary, almost warehouse-esque aesthetic.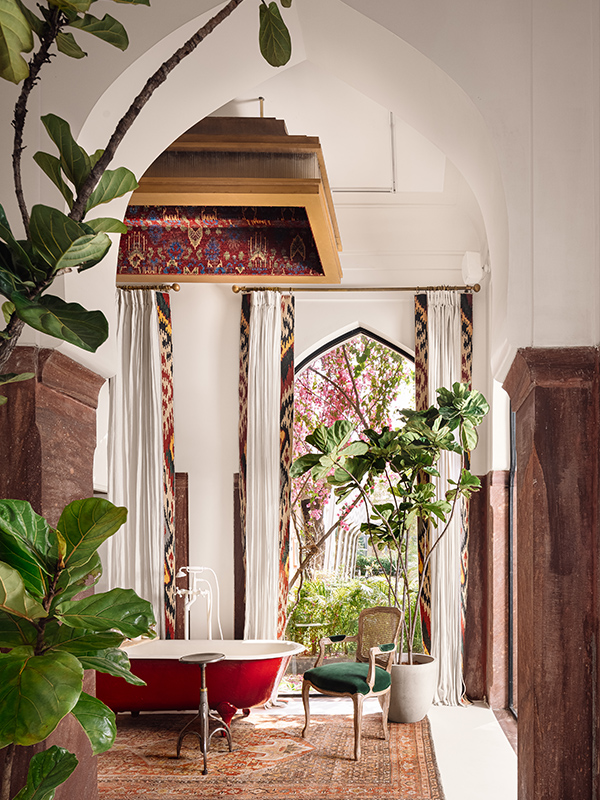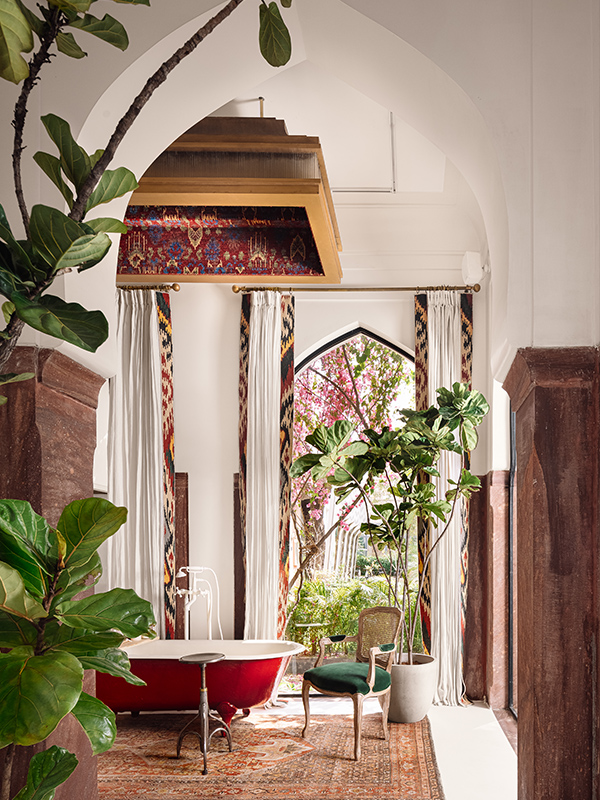 Jaipur Rugs
While Jaipur Rugs has its retail stores all across the country, there's something undoubtedly special about this one; in the state where it all began. What was established in 1978 by Nand Kishore Chaudhary with two looms and nine artisans, has grown into a factory-less weaving empire which works harmoniously with a number of ethnically diverse communities spread across 600 villages in some of the most impoverished regions of India. Jaipur Rugs is one of India's largest manufacturers of hand-knotted rugs, having revolutionized the carpet industry with their pioneering business model of working directly with artisans. Designed superbly by Vaishali Kamdar Associates, their retail store in Narain Niwas is a compelling homage to their philosophy of craftsmanship, good design, and the city of Jaipur. Clean arches with contemporary black outlines, modern furniture offset by traditional sandstone pillars, standout design elements like a deep red bathtub in the middle of the store, and an abundance of lush greens – the store, much like the brand, is a beautiful blend of the old and the new.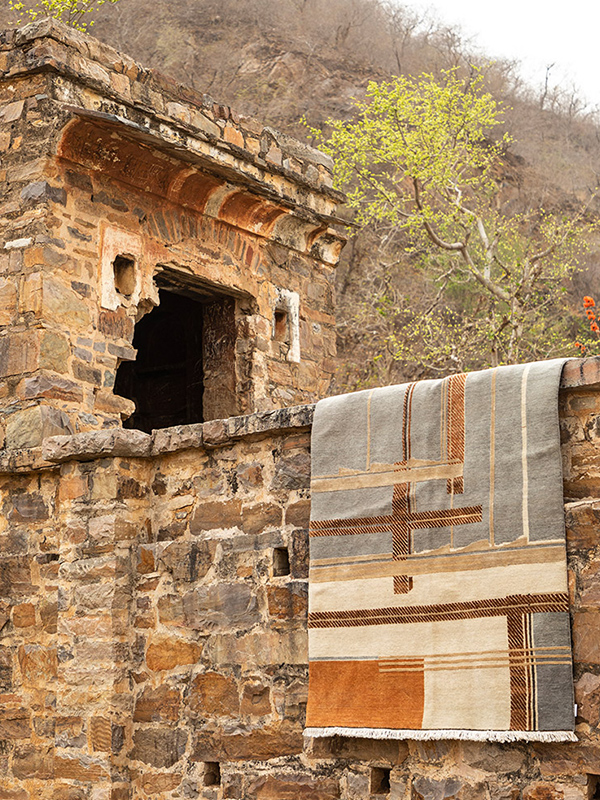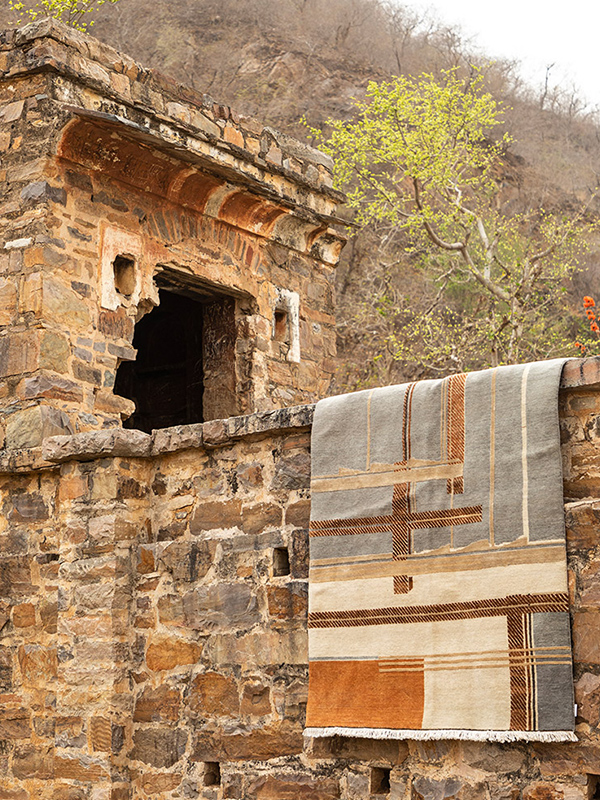 Cocoon Fine Rugs
Spread out across 5000 square feet in the quiet neighborhood of Vaishali Nagar, Cocoon Fine Rugs' Jaipur outpost promises a unique rug browsing experience. Their showroom itself features a gallery-like austerity, allowing the various collections of rugs to take the spotlight. Jaipur is also home to Cocoon's design center where one can explore their warehouse of wool and silk yarns, immerse themselves in the process of rug design, and truly understand the nuances of the craft. The brand is best recognized for its sophisticated, modern designs, and unique interpretations of classic Persian rugs produced using only the finest raw materials.