Your First Look At Aequō – India's Only Collectible Design Gallery
11

Feb

'22

5:44 pm

by

Nuriyah Johar
Stepping into Aequō feels like being let in on an epiphany about the transformative potential of Indian crafts. It is a space where three actors meet with equal fascination – materials, makers, and designers. By thoughtfully developing furniture and interior objects that emphasize this very intersection, Aequō stands as India's first-ever gallery dedicated to contemporary collectible design, in the historic Colaba district of Mumbai. Though relatively foregin to India (where the gallery has always been a space dominated by art), the idea of collectible design galleries is hardly new. Internationally, some of the foremost names in the space like Friedman Benda, Carpenters Workshop, and Nilufar have long proven the success of championing limited-edition design; placing upon it the same value and prestige commonly assigned to art.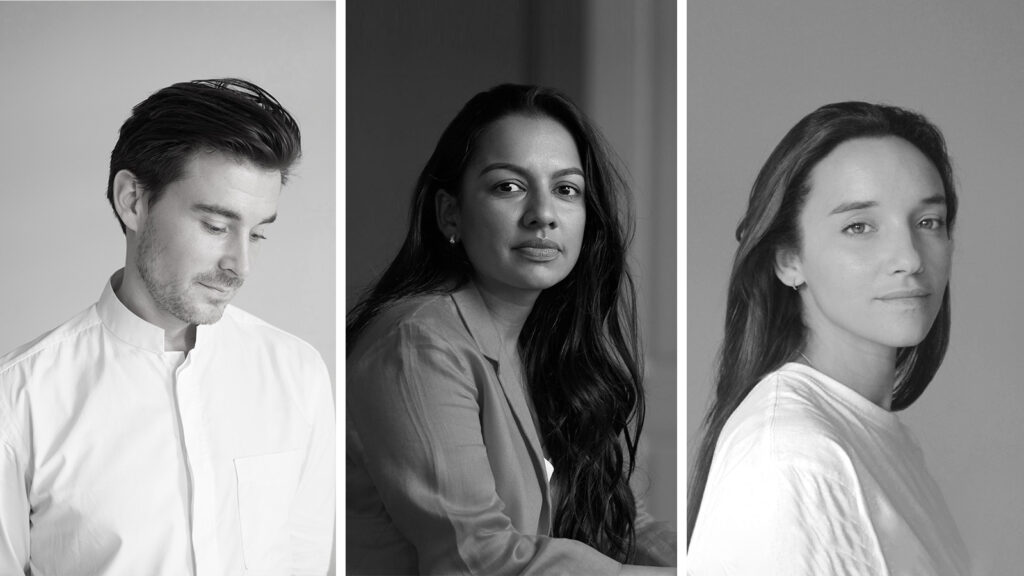 Aequō is the brainchild of founder Tarini Jindal Handa and creative director Florence Louisy, who met serendipitously in Paris around two years ago, and happened to discuss the lack of spaces dedicated to collectible design in India. That was the starting point; from there on, French architect Ivan Oddos was commissioned to design the interiors of the gallery, Florence Louisy immersed herself wholly into Indian crafts, and under the vision of Tarini Jindal Handa, Aequō was born. On a fundamental level, the gallery aims to connect global minds with Indian resources in order to create new lenses and unique languages with which to revisit the country's heritage. Contemporary designers meet India's profound craft techniques through Aequō's elaborate network of artisans that work with admirable sensibility. "In this grand design adventure, we create unique collectible pieces," Louisy tells us. For every statement piece, be it a brass-plated table or a Bidri room divider, Aequō creates a maximum of eleven units. "That way, we can truly focus on one unique design," says Louisy. "We don't care if it's impossible to reproduce, but even if a singular piece can carry the full story of a community, that's good enough."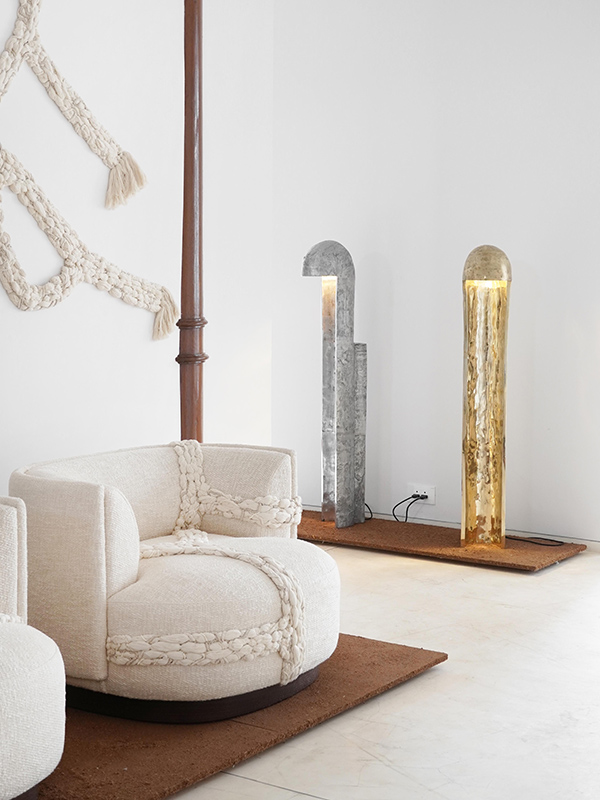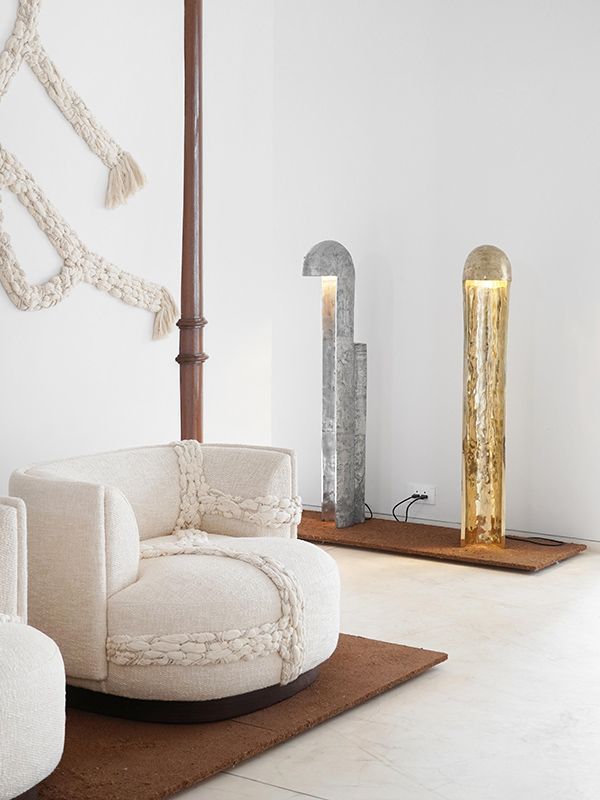 Though the designers are global, the origin of each piece created by and displayed at Aequō stems from India, as an exploration of the familiar seeking the unknown. A profound appreciation for the value of raw material is inherent to every design, and all involved address how to push its boundaries, creating a distinct language in the process. Taking us through this very process, Louisy tells us, "It's not just about asking a designer to give us some drawings. It's a whole development process; weekly meetings, etc. Whenever they react with an idea, we need to first ascertain the limits and the possibilities here. In that sense, Aequō is a gallery but it's also an 'Edition House'," she explains.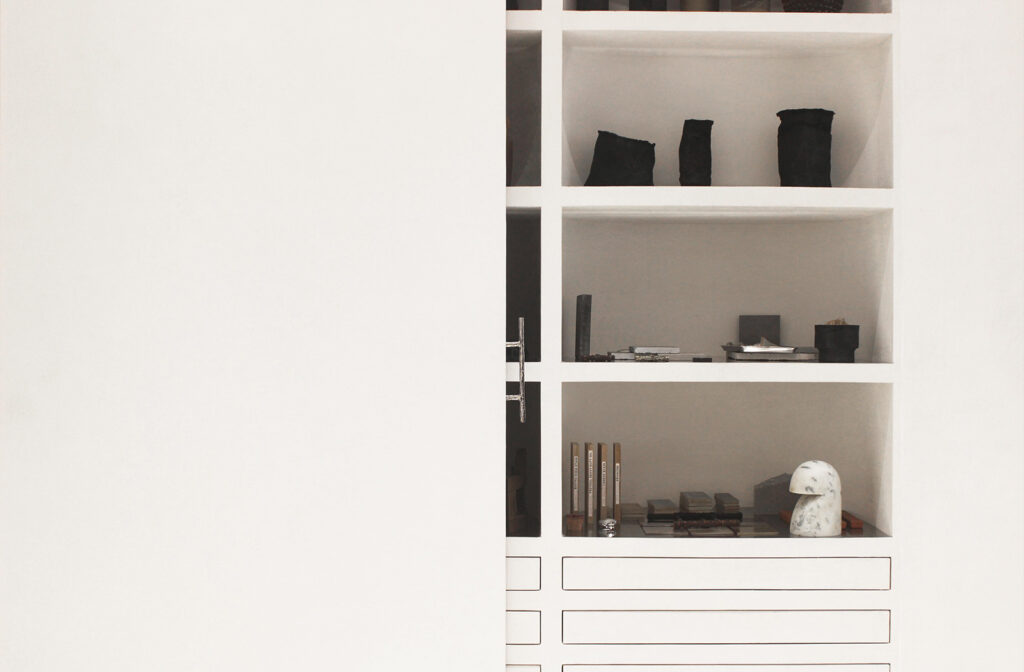 Making this process as collaborative as possible was a key consideration in designing Aequō itself. "The space was designed around two themes that encompass the entire process of creation of a piece, from its conceptualization to its exhibition," says Ivan Oddos. Given Aequō's system of inviting designers to India and work with local crafts, the gallery has accounted for two workshops, as well as a meeting room with a kitchen; much like a private studio where every creative would feel comfortable to spend as much time as they'd like developing prototypes. "The showroom functions as a large open space, where we projected those typical Parisian style interior glass doors, to reconfigure smaller rooms if needed. A large sliding door leads us back to the meeting room, which can be transformed into a dining room in the evening or an office during the day," he explains.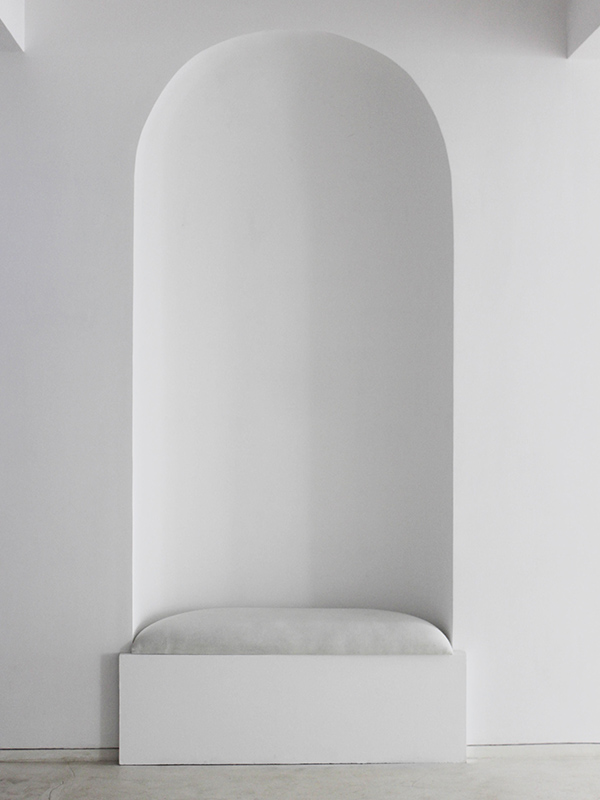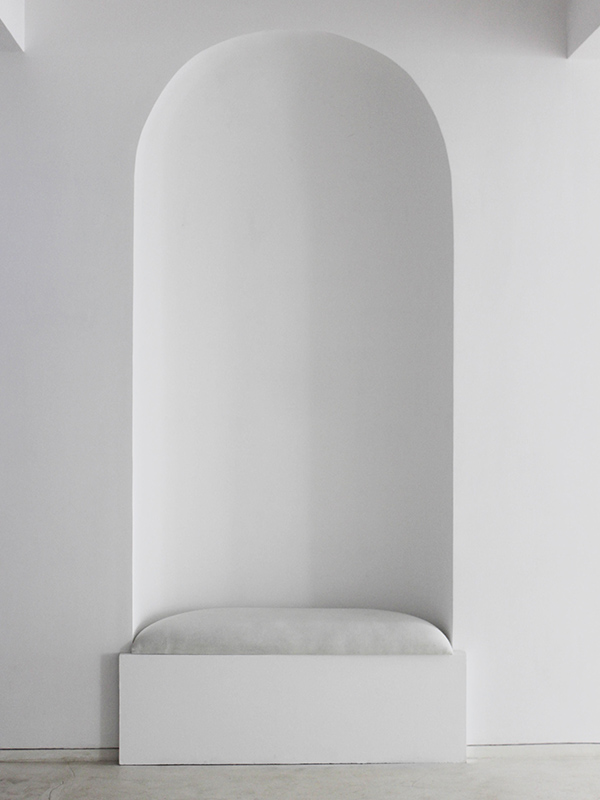 The purity of the interior, it's quiet and massive volumes perfectly align with Aequō values. "Every detail, right up to the door handle, was designed and produced for the space, an incredible opportunity offered to me from India and its many workshops around every corner," Oddos tells us. From Kota stone and marble to red terracotta and teak wood, every material used to create Aequō has been sourced locally. Given its location, an old colonial building in Colaba, Oddos' main challenge was striking the right balance between a space with personality and one that was respectful of the original structure. He says, "The purpose was to imagine a white canvas where any exhibition can take place. Simple lines, discrete details and smart tricks are used to enjoy the full volume or to divide it."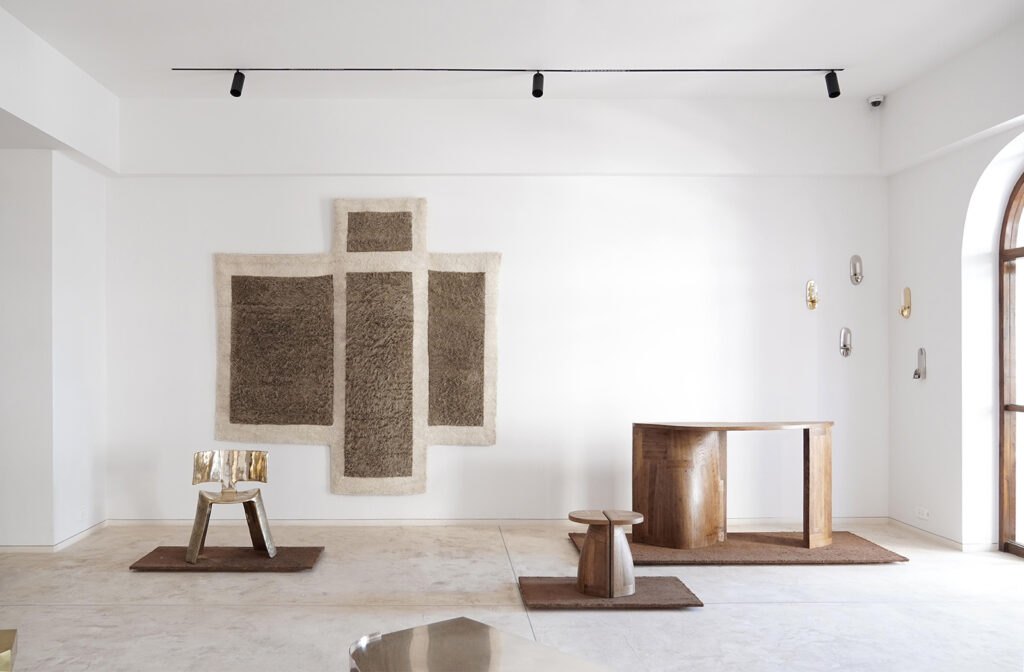 Aequō's debut exhibition features the brilliant work of Florence Louisy herself. Titled RAW, the French designer explores stark materiality that is unprocessed, untouched, or left in its roughest form. Louisy presents eight unique collections that marry her unique design sensibility with a vast range of craft techniques that range from pottery to embroidery. Through these creations, she explores how the objects that permeate our homes may guard the beauty and the depth of materials close to their natural state. The sheer diversity of material and technique explored in her pieces offers an impressive insight into the country's craft potential. Her collections include brass and silver plated tables created in Jaipur, sculptural bronze pieces cast in Mumbai, hand-sculpted marble lights created in Makrana, curved oak furniture pieces built in Mysore, and linen rugs hand-knit in Uttar Pradesh; to name a few. Louisy also collaborated with Vastrakala, the Chennai-based embroidery school founded by Jean-Francois Lessange to create a unique archipelago of cotton seatings including armchairs, ottomans, and sofas.
While the pieces evince a contemporary formal language, Louisy pays homage to the purity that remains after Indian materials are shaped to become a part of our everyday spaces. RAW allows a new insight into Indian materiality through Louisy's eye, ultimately, kick-starting Aequō's vision of serving as a bridge between diverse cultures, materials and craft.