3 Private Jet Expeditions: The Ultimate Luxe Travel To Cities, Islands And The Wilderness
20

Aug

'23

6:50 pm

by

Satarupa Datta
What do you think should come next in luxury travel? This a question we're constantly asking ourselves. No denying, the glorious ways of discovering the wonders of the planet appear limitless. From the immersive train journey of Hercule Poirot-inspired new Orient Express to staying in underwater villas are no longer deemed as fantasy. We see the next era of travel upscaling to a new category that is 'ultra-luxury'. 
Flying on luxe private jets to off-grid destinations, otherwise inaccessible, and partaking in exclusive excursions, world-class dining, as well as the hospitality of the finest hotels, is no more a leverage of the royals or the head of state. And it is not uncommon to find private jets designed super plush that look more like the presidential suite of a five-star hotel than
an aircraft cabin.
We bring to you some of the world's best-curated private jet expeditions around fascinating destinations, the well-heeled explorers are raring to go!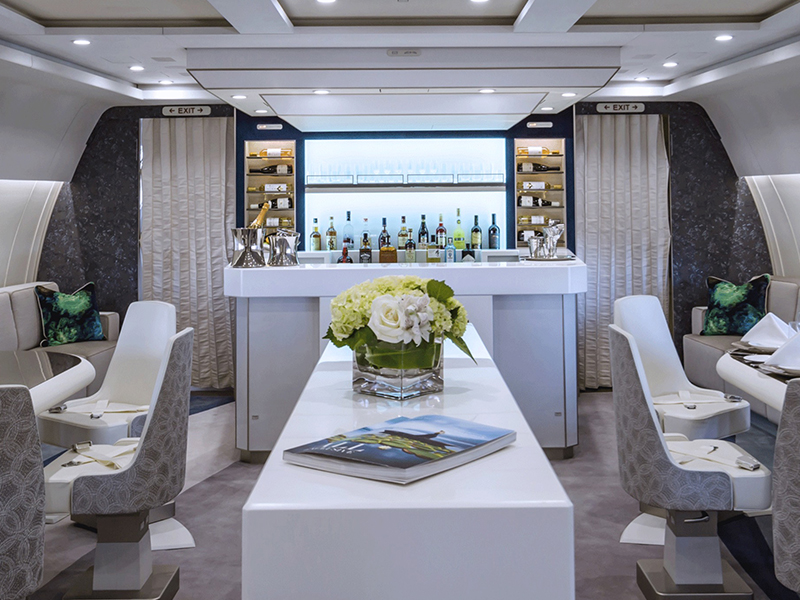 #1. andBeyond Private Jet Journey — Live Out Your Ultimate African Experience
South Africa's distinct ecosystems shelter abundant wildlife thus luring for big-game drives. Add to it an eight-night safari on a charter jet and a stay at two luxurious  andBeyond  properties. This is a trip synonymous to an adventure of a lifetime. The VIP cabins come dressed with ergonomically designed leather seats. Having quality time in the sky means each guest has access to a 24-inch flat screen Panasonic monitors with complete entertainment of games, movies, TV shows, videos, music on demand and complimentary WIFI across the globe. The Michelin star chef dishes out plates of international cuisines paired with the best selection of wines, champagnes, and spirits. Each guest enjoys the personal service of a butler. Most people are found sitting in the luxurious social lounge decked with soft hues and mood lighting. Throughout the plane are six VIP lavatories with relaxing music, large countertops, ETRO bath products, and enough space to meet and
greet.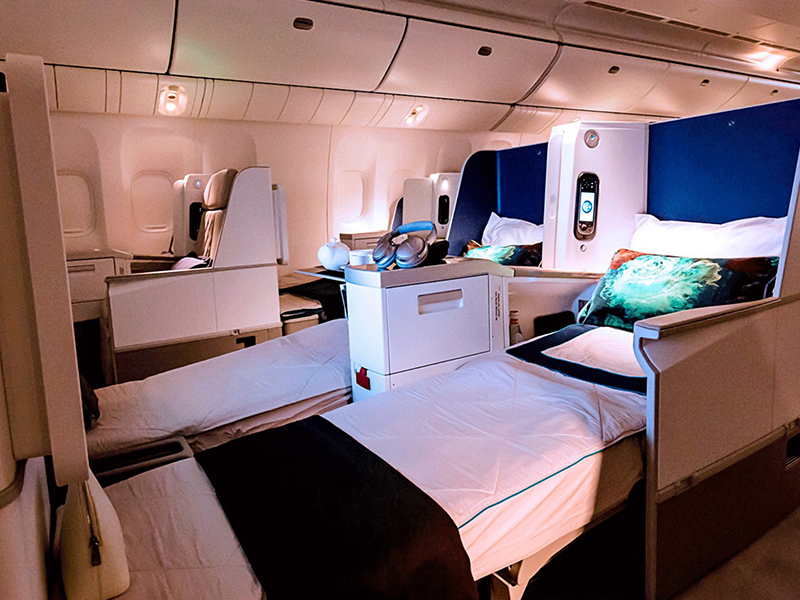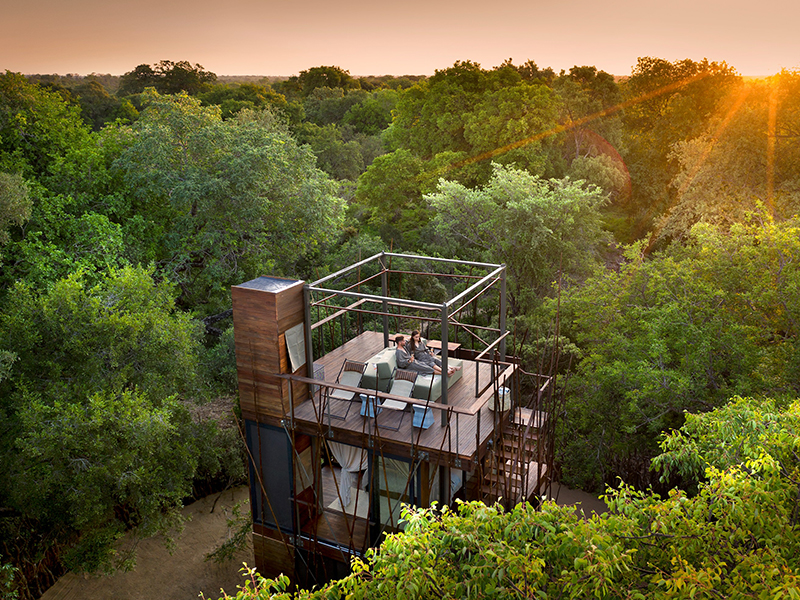 If you thought South Africa only boasts some of the world's best scenic drives, chateaux stays and Cape Town holidays then think again. The highlight of the tour is hopping on the open safari jeep to sight the big five at Phinda Private Reserve, often referred to as Seven Worlds of Wonder, and paired with a rare sighting of endemic species, which you won't encounter anywhere else in South Africa. Safaris are led by expert andBeyond trained  ranger and tracker team. Guests visiting the Phinda private game reserve can engage in wildlife conservation activity alongside the specialist conservation teams. Also explore andBeyond Ngala Private Game Reserve, which shares an unfenced boundary with the Kruger National Park, South Africa's most iconic wildlife sanctuary and when you set eyes on the Big Five up-close, it is a pinch-me-moment celebrated by a luxurious African dinner out accompanied by Marimba band.
Where's the next trip: South Africa by Private Jet 
Itinerary at a glance: 4-night stay at Phinda Private Game Reserve & 4-night stay at Ngala Private Game Reserve, South Africa.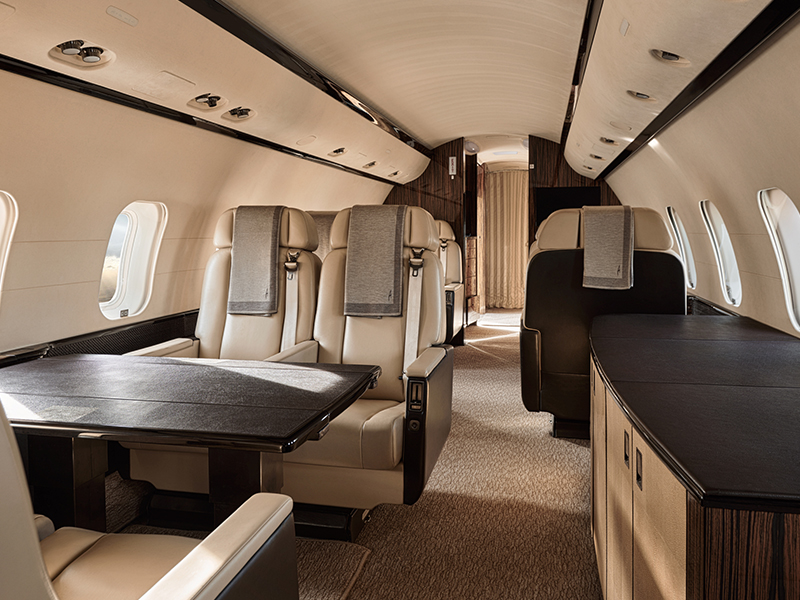 #2 Aman Jet Expeditions – Truly A Luxe Expedition To Know The World Better 
Aman Jet Expeditions in a special alliance with the luxury-travel designer, Remote Lands offer bespoke itineraries around fascinating destinations incorporating exclusive multi-night stays at the Aman properties. They revamped the luxurious custom-fitted Airbus ACJ 319 to feature 20 seats. With a lot of space to play with, designers could create an interior layout resembling a lounge. The aircraft space transforms into two large cabins, a private bedroom, and three washrooms plus one come ensuite to the bedroom with a shower.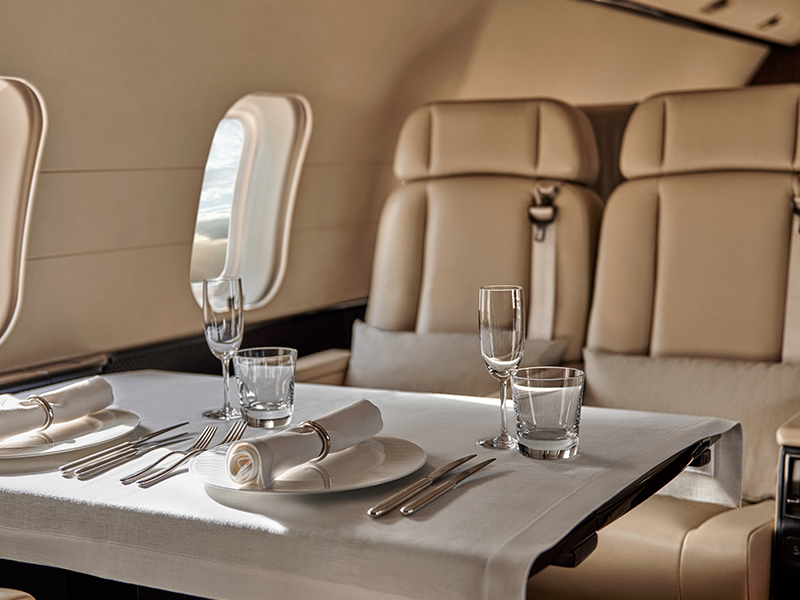 Luxurious embellishments elevate the interior comfort throughout, making use of quality leather, carved woods, soft fabrics, and metallic finishes. They immediately draw your eyes to the social lounge and club suite that remain the highlight of all Aman Jet Expeditions. An ever-changing menu of culinary offerings is freshly prepared in the large galley with a full kitchen attached. They pair each meal with champagne and libations that come pouring throughout the journey making it more luxurious. On the ground and on air, Aman Jet Journeys achieve a new height of exclusivity in travel and hospitality and that's why the patrons chose the moniker — 'the cocktail in the sky'.
The South Asia Jet Expedition packs a dizzying bunch of surprises. Discovering the remote coastal paradise of Vinh Hy Bay by boat to savouring lunch in a floating restaurant in Vietnam; luxuriating in the colonial French aura of Amantaka in Laos, a perfect base to explore the historic treasures from the Royal Palace to iconic temples; the helicopter tour of Angkor followed by a candlelit temple dinner on the grounds of Angkor's fabled temples. At every destination one is privileged to stay exclusively at the four Aman's — Amanoi, Amantaka, Amansara, and Amanpuri inspiring both adventure and serenity. 
Where's the next trip: South East Asia Jet Expedition: 5th–15th Nov, 23
Itinerary at a glance: Vietnam, Laos, Cambodia, Thailand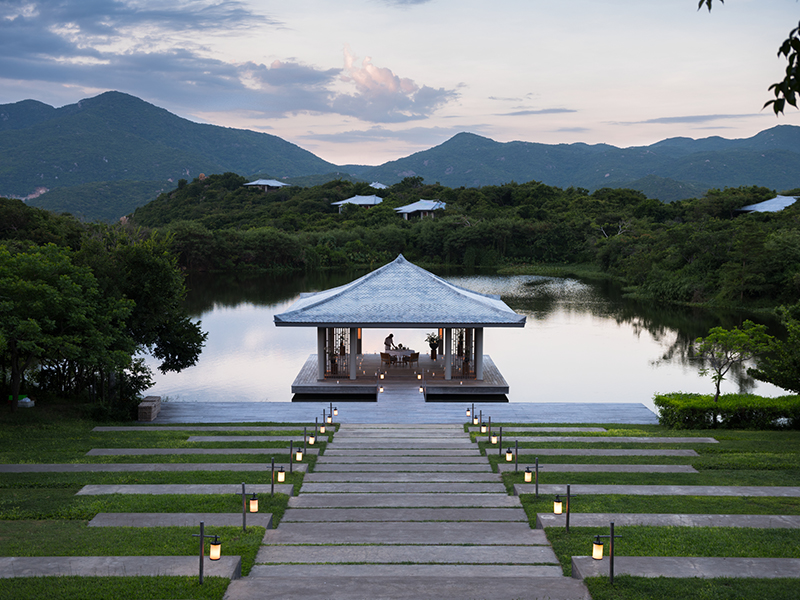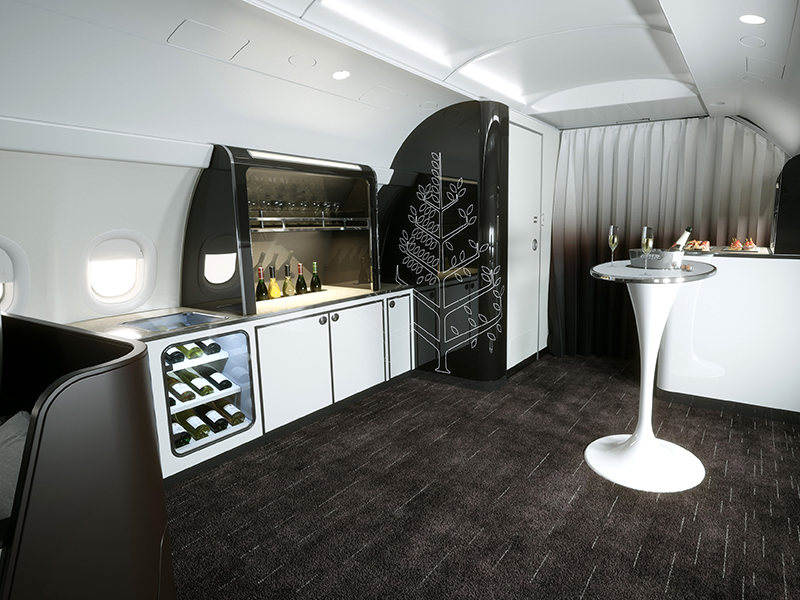 #3. Four Seasons Private Jet Journeys — A Trailblazing Journey Of Adventures
There is good news for Four Seasons Private Jet. All itineraries are now onboard the new Airbus A321neo-LR that debuted late last year to suit the luxe travellers with the exclusive Four Seasons design aesthetics and more space to stretch out. The design of each 48 lie-flat seat is developed by Optimares. 
The result comes with leather-encased chairs dressed by the Italian manufacturer Poltrona Frau that allow for 6.5 feet of personal space for relaxing on the flight. The new lounge in the sky is reserved for meet and greet. Additional features include spacious bathrooms, an enhanced in-flight entertainment system, customised app for passengers, and multi-connectivity at each seat.
All eyes are on the 2025 Four Seasons Private Jet calendar that begins with the Wonder of Africa, an itinerary that plunges deep dive into the diverse cultures of Africa and its stunning landscape. "Each Four Seasons Private Jet Experience has been crafted with a singular focus on our guests, building itineraries that celebrate the journey as well as the destination," says Alejandro Reynal, Four Seasons President and CEO.
The uncharted discovery covers seven diverse destinations and unfair to cherry- pick the best as tailored in a way that nothing can diminish the thrill of visiting each. A one-on-one music lesson with a jazz legend in New Orleans to soaring through the forest canopy of Costa Rica on a thrilling zip line tour, staying three nights at the timeless Belmond Monasterio in Peru that echoes the gilded 17th-century decor of its private mansion to getting swept up in the rhythms of Argentinian dance during a private tango lesson in Buenos Aires. Perhaps the off-grid is saved last — a four- night cruise to the Antarctic Peninsula aboard a luxurious polar ship and coming up close to its glacier-sculpted landscapes and remarkable wildlife alongside an expert naturalist.
Where's the next trip: Uncharted Discovery | November 30–December 20, 23
Itinerary at a glance: New Orleans, Costa Rica, Machu Picchu, Buenos Aires, Antarctica, Bogota, Bahamas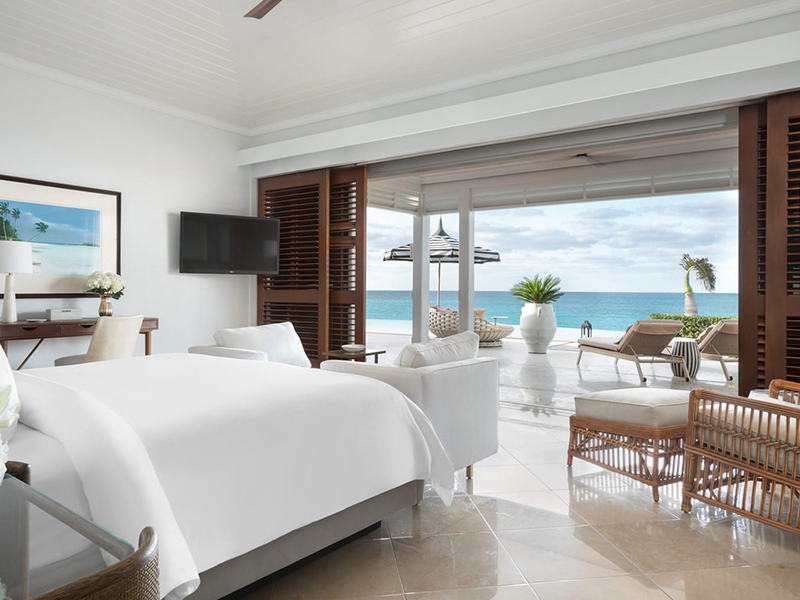 Also read: 3 Uber Luxe Cruises To Explore South Asia's Most Captivating Diving Spots