Artful Dining: Top Seven Favorite Dinnerware Brands In Collaboration With enthucutlet
10

Aug

'23

2:23 pm

by

Nuriyah Johar
In a world where visual beauty reigns supreme, there exists an undeniable connection between two seemingly distinct realms – the palate and design. Good food and good design, like twin flames, are bound together by an inextricable bond. The principles that govern exceptional design – balance, harmony, and proportion – are mirrored in the culinary arts, where each ingredient is meticulously chosen, and every element carefully arranged. Both food and design possess the extraordinary power to transcend the mundane, to create immersive experiences that nourish not only our bodies but also our souls.
In enthucutlet's special design issue, Design Pataki takes the stage to unveil a curated selection of seven hidden gems in the world of luxury dinnerware. From kaolin clay plates that evoke a rustic elegance to contemporarized cutting chai glasses, our picks for this piece elevate dining to a veritable art form.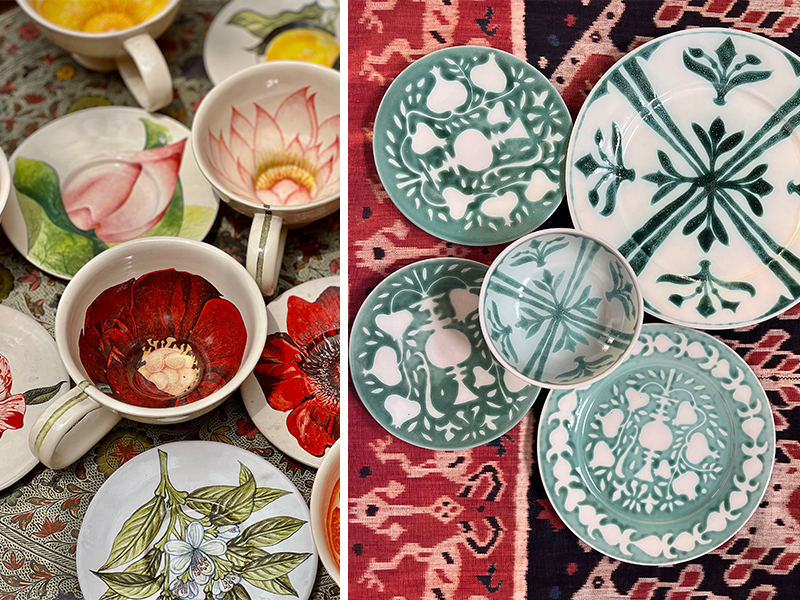 #1 Khanoom Jaipur
Khanoom Jaipur's evocative pieces conjure up a sense of nostalgia. The brand is, after all, rooted in storytelling; it celebrates India's rich heritage of artisanal luxury, layered with a contemporary sensibility. Sculpted out of kaolin clay from Bikaner, Khanoom's ceramicware features illustrations inspired by nature and calligraphy by Indian miniature painters of the Jaipur School. Ancient pharmacological texts dating back to the first century A.D. inform the studio's creative sensibility; botanical motifs from the De Materia Medica encyclopedia on herbal medicine find themselves layered across Khanoom's exquisite objects. Each piece from Khanoom is hand-moulded, biscuit-fired, dipped in a white glaze, and then hand-painted. A surreal sense of mysticism surrounds Khanoom; every motif is unique, and every piece is wholly inimitable.
#DPLoves – The delightful floral teacups that epitomize the Cottagecore aesthetic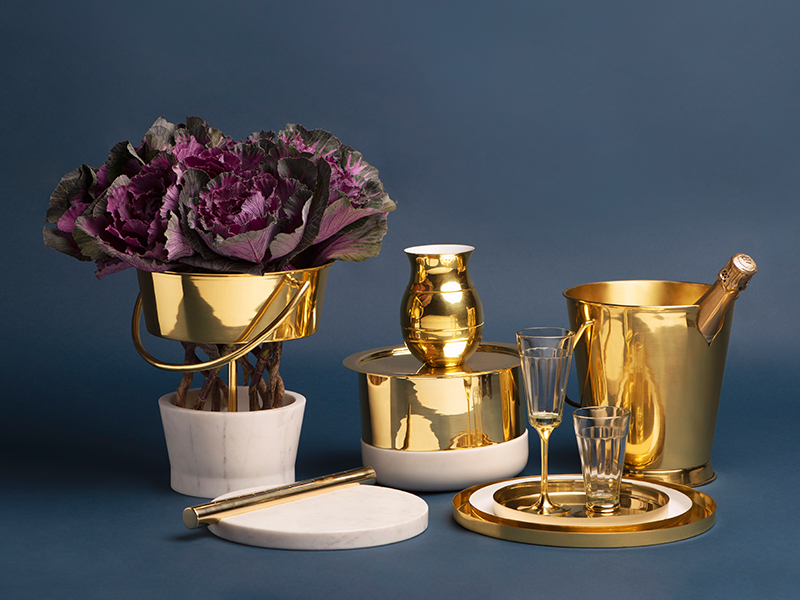 #2 Ikkis
Ikkis takes the humble cutting chai glass and turns it on its head, transforming it into an exquisite objet d'art. Ubiquitous pieces native to every Indian household like matkas, surais, and thaalis form the crux of every one of Ikkis' offerings; a brand that finds glamour in the everyday. Embedded in local craft and materiality, the brand's two collections – Unlimited and Limited evoke a memory or ritual native to India. By working closely with regional artisans, Ikkis nurtures a precious flow of provenance and skill. Founder and Creative Director Gunjan Gupta's body of work continues to engage India's inimitable paradoxes through the presence at private collections and museums worldwide including Musee des Arts Decoratifs, Paris, Triennale di Milano and M+ Museum, Hongkong.
#DPLoves – The rich pops of colour in the Tantra collection
Also read:5 Luxury Giftables That Are Perfect For Eid Al-Fitr 2023
#3 Tablescape by Eeshaan
From vivid cobalt matkas to striking monochrome plates – Tablescape by Eeshaan is not for the faint of heart. The brand was borne out of chef and food stylist Eeshaan Kashyap's deep passion for food, and a desire to merge design, art, architecture, culture, and creativity with the culinary world. With a commitment to being bold and distinctive, the brand aims to convey compelling narratives through functional objects, showcasing their unique visual style. Tablescape by Eeshaan uses a variety of materials, shapes, and finishes to enhance a culinary experience. Design serves as the brand's language of love, which they enthusiastically share with their audience.
#DPLoves – Eeshaan's Instagram page, filled with the most visually striking tablescapes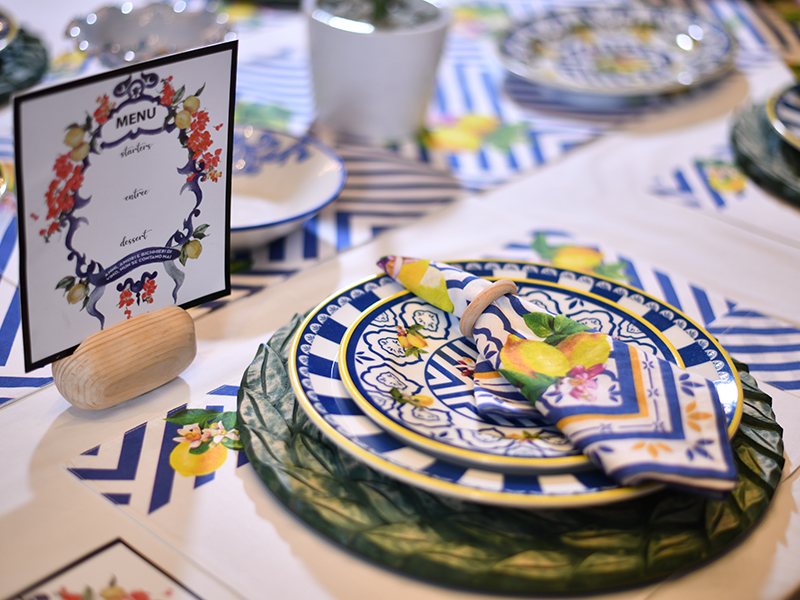 #4 Soka Design Studio
Soka Design Studio's remarkable tableware exemplifies luxury maximalism; think 24-karat gold plating, intricate motifs, and 97-piece collections! The dinnerware sets are created on fine porcelain from Noritake in Japan, whereas the table mats are crafted from high-quality cotton and linen. Every one of Soka's collections makes a statement; evil eye motifs take over Ajna, the Italian Riviera comes to life in Bella, and bold colour is championed in Andam. The studio's 100% lead-free Kansa thalis and accessories are FDA-certified, and the finest porcelain is used in the pieces instead of the bone china. The Soka Design Studio is a reflection of heritage viewed through a contemporary lens; an amalgamation of traditional Indian art and modern subtleties.
#DPLoves – Soka's gorgeous maximalist designs
Also read: 7 Fluted Glasses To Help You Ring In The Festivities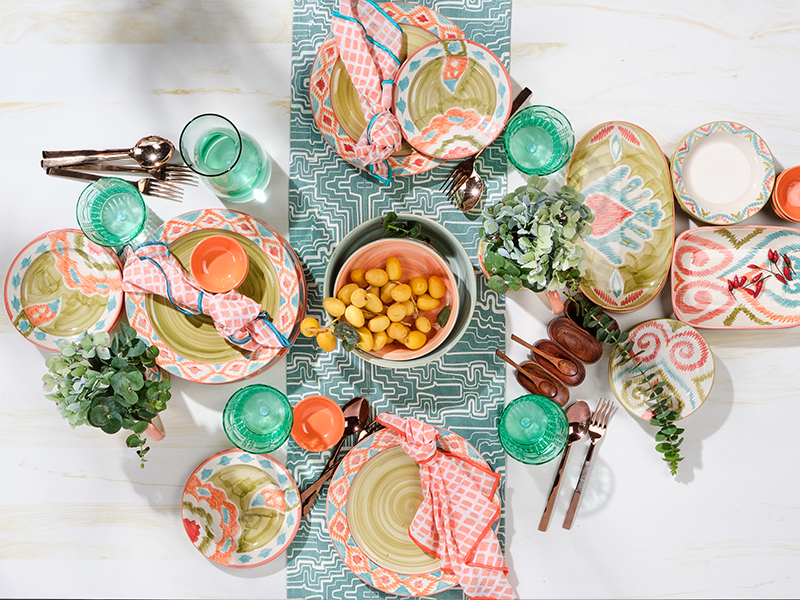 #5 Freedom Tree
Situated in the heart of Mumbai's bustling industrial landscape, Freedom Tree is a vivacious design brand where every piece is infused with unadulterated joy, devoid of pretense. Colour and pattern are the stars of every one of Freedom Tree's eclectic, ever-evolving offerings. The brand's dinnerware collections are handcrafted by Indian artisans and hand-painted to perfection. Freedom Tree's ceramicware is complemented by the brand's extensive collection of barware, drinkware, and table linen, transforming every dining experience into a harmonious symphony of style. Alternatively, for those seeking simpler setups, the brand offers a timeless selection of solid-glazed dinnerware and serveware.
#DPLoves – The brand's visual coherence that characterizes the dinnerware and soft furnishings alike
#6 Artisan Lab
Rooted in a profound love for all things unique, handcrafted, and personal, Artisan Lab celebrates the transformative power of merging age-old techniques with contemporary aesthetics. Through the interweaving of craft and culture, the brand creates a vibrant tapestry that tells stories. Each piece is imbued with a sense of history and artistry, crafted with meticulous care and attention to detail. At the heart of their ethos lies a dedication to sustainability. Artisan Lab's conscious approach to production and consumption promotes mindful choices that benefit the environment; from sourcing materials responsibly to reducing waste and energy consumption.
#DP Loves – The charm and elegance that defines every piece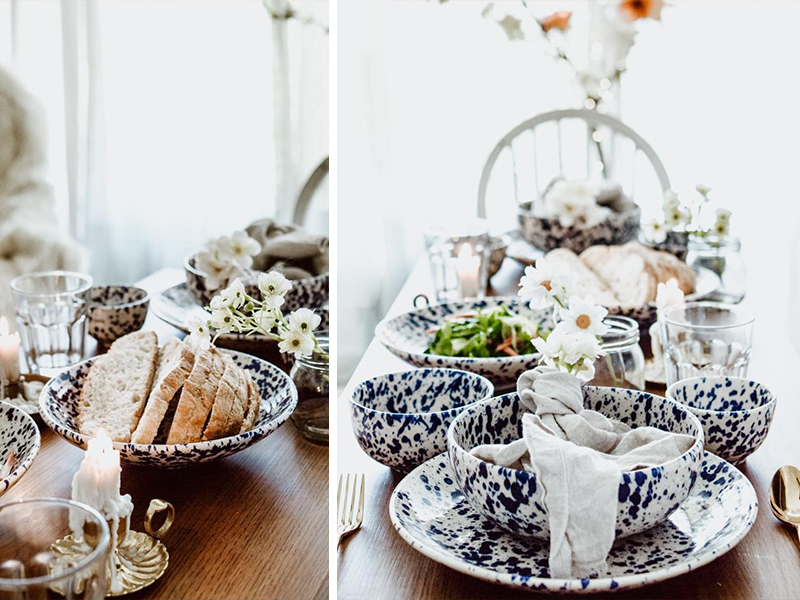 #7 Vata Living
Inspired by the fluidity of air, Vata, derived from the Sanskrit word meaning 'to blow' has recently emerged as a lifestyle brand with a deep appreciation for the rich crafts and traditions of India. Vata Living seeks to revive and reinterpret age-old techniques, making them relevant to the modern-day consumer. Currently collaborating with seven artisan communities and small-scale businesses in India, Vata Living actively engages in upliftment by providing them with opportunities to scale their production despite the challenges posed by limited infrastructure. Vata Living's diverse product categories include tableware crafted from brass and ceramic, and drinkware comprising ceramic mugs and cups, amongst other home decor and wellness offerings. By celebrating the artistry of Indian artisans and supporting their sustainable practices, Vata Living creates a bridge between cultural heritage and the desires of discerning consumers.
#DP Loves – The striking speckled collection, in inky blue hues
— This is a collaborative editorial with enthucutlet and was originally published on enthucutlet.com