'Bollywood Superstars' At The Louvre Abu Dhabi Pays Tribute To Indian Cinema
1

Feb

'23

5:29 pm

by

Manisha AR
Cinema in India is an influential cultural phenomenon. From mythological retellings to action-packed narratives, nuanced dramas to classic romances, the industry has a range which is undoubtedly diverse. Indian cinema has produced thousands of films and is now the world's leading film producer averaging 1500 films a year in over 20 languages. A comprehensive exhibition titled 'Bollywood Superstars: A Short Story of Indian Cinema' opened on January 23rd of this year at the Louvre in Abu Dhabi. This show features extracts from over 40 films and several artworks and costumes that inspire narratives of many Indian movies, showcasing the wealth of culture behind Indian films.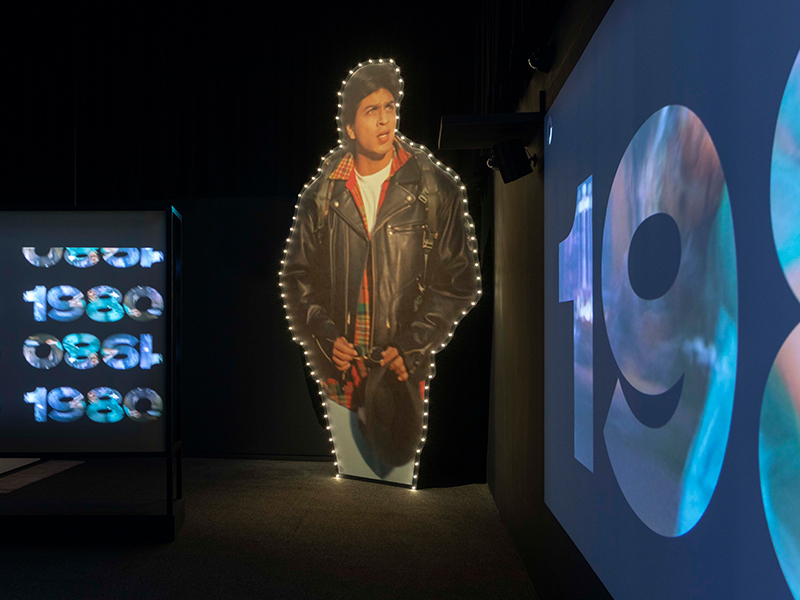 Cinema came to India in 1899 – almost a decade after its invention – with Harishchandra Sakharam Bhatavdekar's two short films 'The Wrestlers' and 'Man and Monkey'. There is, however, some dispute over this claim since they were just video recordings of an ongoing event. In 1913 Dadasaheb Phalke's film 'Raja Harishchandra', based on a legend about a noble and righteous king with the same name became the first commercialized feature film. Since then, Indian filmmakers have used a variety of image production techniques in their nascent stages like lithography.
Speaking about the show, curators, Julien Rousseau and Hélène Kessous say, "We hope that it portrays the full richness of Asian traditions and tells the stories that led to the birth of this cinema." The show also sheds light on the culture of fan adoration in India – "the exhibition celebrates Bollywood superstars who are adored by their fans in India in a way that is rarely seen elsewhere in the world," they add.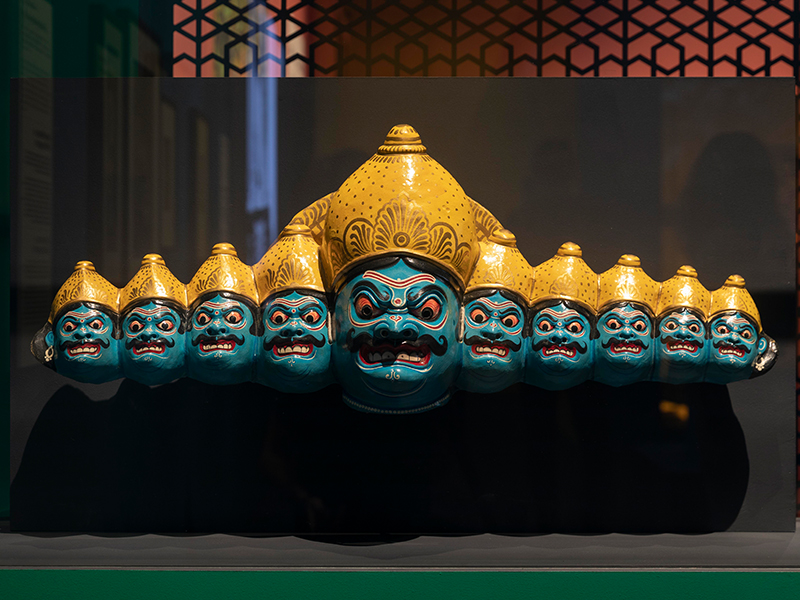 Organized in partnership with Musée du quai Branly – Jacques Chirac and France Museums, the show also includes artworks from Musee de l'armee, Musee national des arts asiatiques — Guimet, Al-Sabah Collection, Raja Ravi Varma Heritage Foundation, and Priya Paul Collection. Nine of Varma's chromolithographs belonging to the Raja Ravi Varma Heritage Foundation have been loaned to the Louvre Abu Dhabi. We draw attention to Varma's works for two reasons— his 175th birthday anniversary celebrations take place this year, and his encounter with filmmaker Dadasaheb Phalke. Chromolithographs or colour lithographs were a technique that made commercial printing of colour imagery quicker. Known for his fusion of Indian iconography with European realism, Varma produced several chromolithographs.
Also Read : RRR's Naatu Naatu, Golden Globe Winner Was Shot At The Residence of Ukrainian President Zelenskyy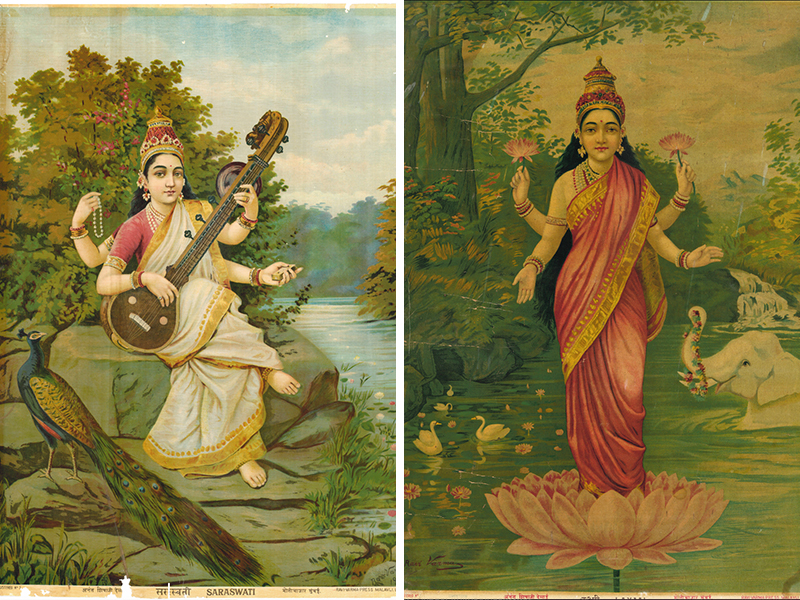 In 1894, when he set up the Ravi Varma Fine Arts Lithographic Press in Mumbai, he made his art affordable and accessible to the masses. This press also led to his encounter with Dhundiraj Govind (Dadasaheb) Phalke who worked at his press. His primary role was transferring Varma's art to chromolithographs. The medium of cinema came to India much after Varma's death – however, the impact of Varma's work carried on through Phalke's films. Both Varma and Phalke had a similar vision of adapting mythological themes into storytelling to create awe-inspiring characters that felt heroic yet relatable to large audiences. Moreover, Phalke's use of special effects and moving images mesmerized spectators. Phalke's movies often resembled Ravi Varma's paintings.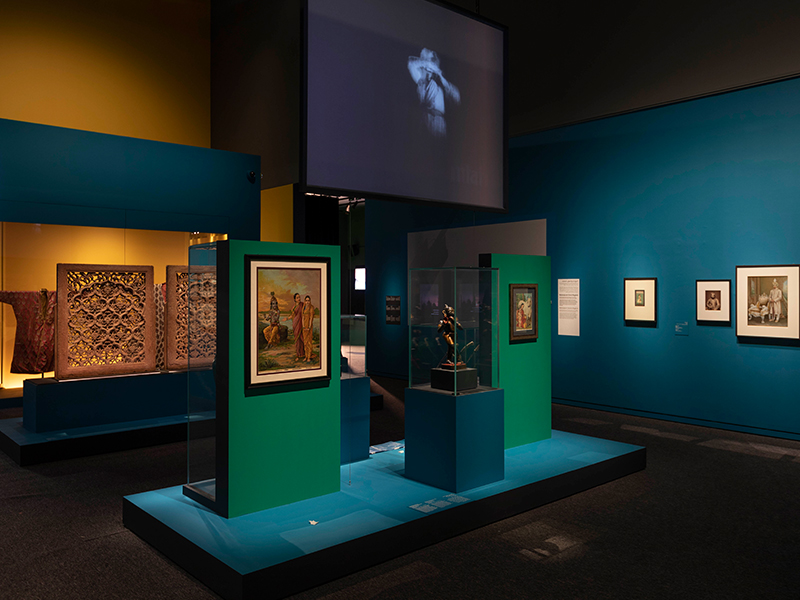 The exhibition 'Bollywood Superstars,' showcases Indian cinema from three angles – storytelling devices, the cult of blockbusters, and a glimpse into contemporary Indian cinema. A comprehensive show, it goes back in time with scrolls, costumes, and shadow puppets to showcase early examples of storytelling for the public. There is also a focus on mythology and how it played a key role in early Indian cinema. By showing various art-making techniques, the exhibition makes observations on the richness of visual art techniques that inspired image-making in India and eventually show up in films.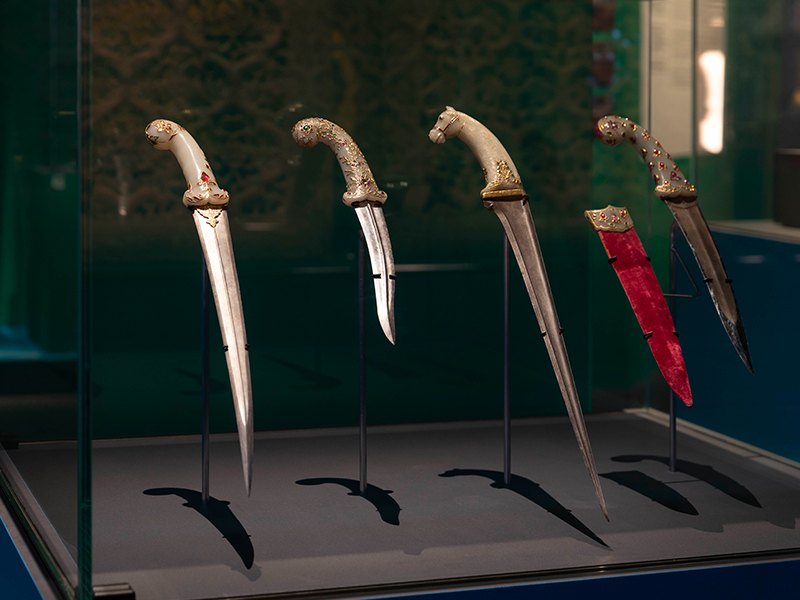 As visitors explore the exhibition, it gets easier to comprehend how legends and myths continue to inspire films and explain fan culture in India. Through movie posters, film stills, and short clips, viewers can experience Indian cinema through the ages. The show also includes interactive elements like a green screen where visitors can place themselves in a movie and large cut-outs of superstars like Sridevi and Amitabh Bachchan that bring Bollywood to life.
Also Read : Glass Onion: A Knives Out Mystery – Everything You Need To Know About The Greek Villa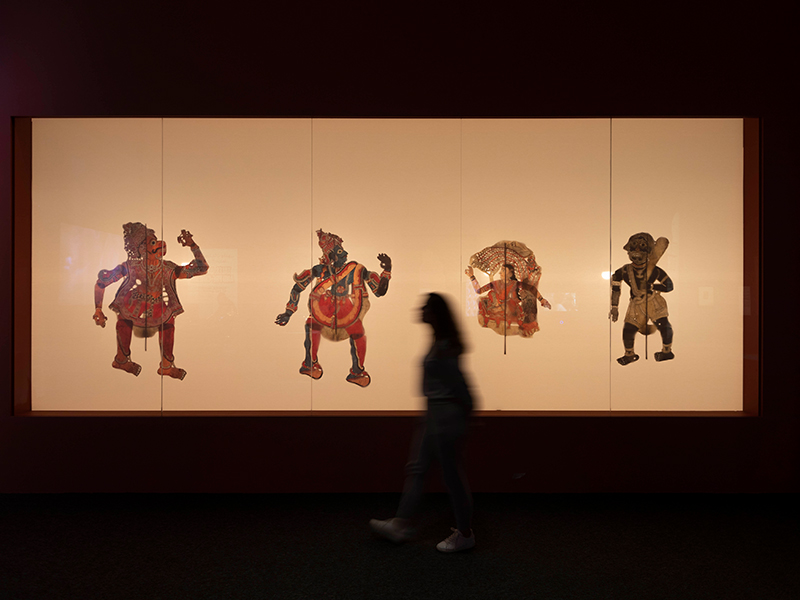 This exhibition is on view at the Louvre, Abu Dhabi until 4 June 2023.