Actor And Interior Designer Neelam Kothari Soni Gives Us Her Top 5 Diwali Styling Tips
14

Oct

'22

12:07 pm

by

Nuriyah Johar
Like most Indians, if you're gearing up for the festivities chances are that involves redecorating or sprucing up your home. From styling with flowers to lighting up your spaces, the excitement of Diwali can sometimes mutate into chaos when there's simply too much to do and not enough time. Fortunately, we caught up with actor and interior designer Neelam Kothari Soni for her top tips on styling and entertaining during the festive season. Her newly launched creative practice, LINK BNK was established earlier this year in collaboration with Behzad Kharas. Read on for her exclusive insights –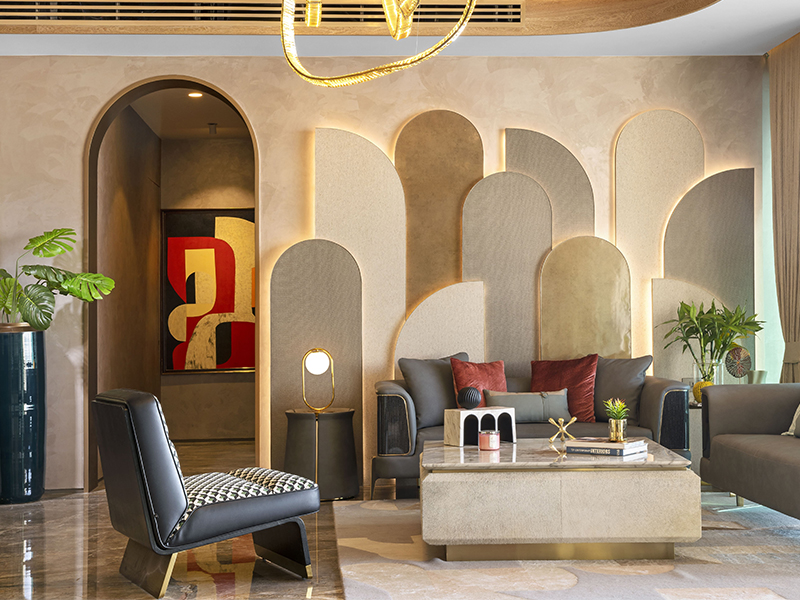 What are your go-to decor essentials when it comes to styling your home for Diwali?
For lighting you can use not just the basic diyas and paper lanterns, but other options like candle stands, tea light holders, lamps, and lanterns that serve as great décor options not just in Diwali but throughout the year. Flowers are considered auspicious so along with the flower garland, you can choose to place a cluster of different flower decorations around the house like at the entrance, on the coffee or dinner table, as well as in the pooja room.
Add a splash of colour with rangolis that you can make on your own, using your creative and artistic side.
What are your go-to flowers for festive styling?
Definitely marigolds, red carnations, white chrysanthemums and white lilies.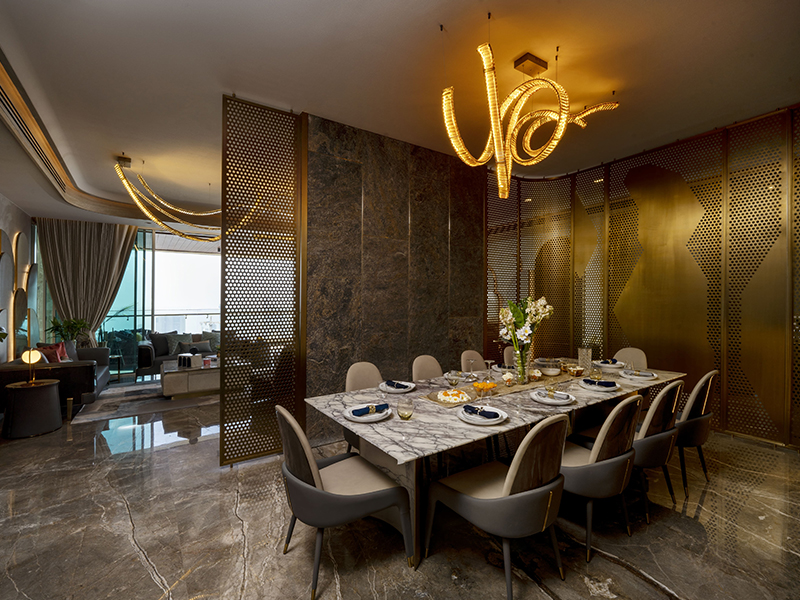 What's your top tip on table styling for the festive season?
Since guests and relatives will be in and out of the house throughout the upcoming days, it is important to serve food and drinks in luxurious crockery. Runners / place plates / a few stands (you can even use cake stands of different heights or vases) to layer flowers, interspersed with candle stands and a neutral place mat for plates, followed by decorative Indian print plates, helps layer the table decor.
What's your favourite scented candle at the moment?
Mild lavender or chamomile are two scents that help relaxation and reduce stress. They also give a lovely soothing fragrance in the atmosphere.
What's a quick-fix for when you have guests over?
There are many sweets which are easy to make without using tons of sugar and added artificial flavours. For example – date ladoos, nariyal ladoos, chocolate ladoos. Also cheese toasties, kheer, poha which can be prepared fast are good options along with other Diwali traditional snacks that can be prepared in advance like puris gujiyas, chakris, etc.
Also Read : #CultCarts – Luxury Giftables For Diwali 2022