A Glimpse At The Lego-Inspired Iconic Atlantis The Royal, Dubai
8

Dec

'22

5:17 pm

by

Crew
From futuristic projects to innovative construction with a decidedly architectural edge, Dubai has always been synonymous with farsighted developments that keep pushing the aesthetic envelope further than ever. Slated to open in 2023, Atlantis The Royal Dubai will be ushering in the next generation of 'ultra-luxury' hotel stays; a sister hotel to the iconic Atlantis The Palm.
The design and architecture of the resort by Kohn Pedersen Fox Associates (KPF), one of the world's preeminent architecture firms, was the result of a design competition commissioned by Kerzner International. "We were asked to dream big on this project. To create something unique and iconic for Dubai—and when I look at it now, I'm amazed by the audacity of the whole undertaking. I'm bowled over by what's been built. The gardens in the sky, first imagined in sketches on paper, are now realised hundreds of feet above the ground", says James Von Klemperer, President and Design Principal, Kohn Pedersen Fox Associate.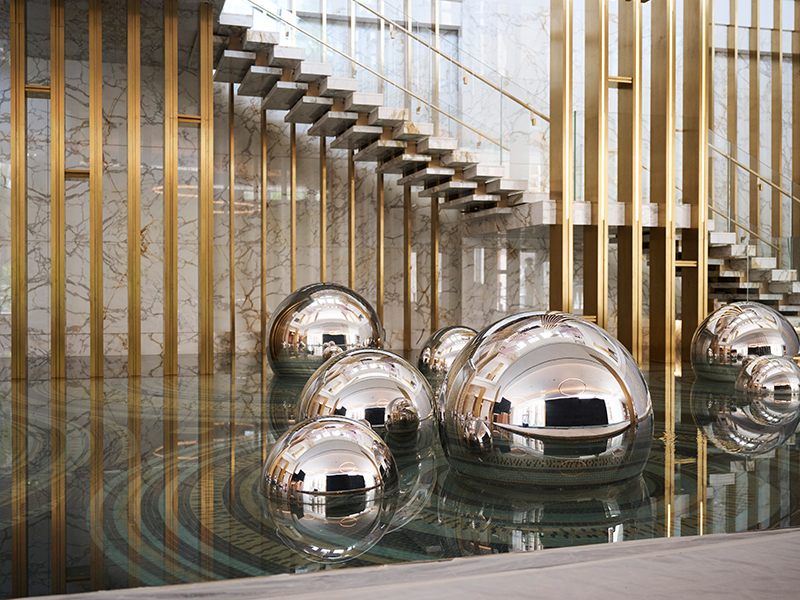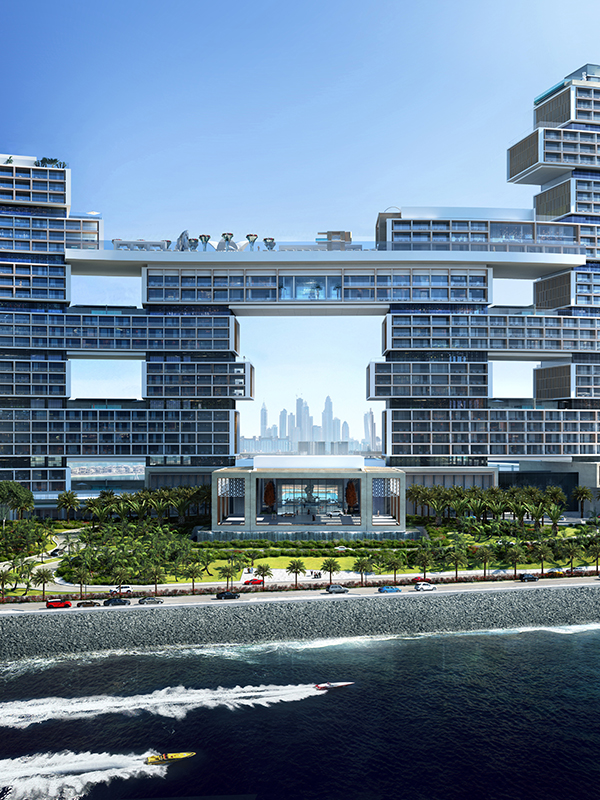 The building centres on extending the idea of 'indoor-outdoor' living and is transcended vertically into a 500-metre-long, 178-metre-tall megastructure, operating as a permeable screen porous to people, light, and air. Featuring stunning views of the Dubai skyline and the Arabian Sea, Atlantis The Royal comprises a collection of 795 elegant rooms, suites and signature penthouses. Taking the form of a stack of individual blocks, each offering a bespoke private experience, the resort delivers an array of awe-inspiring experiences with sky pools, celebrity-chef restaurants, artful masterpieces, iconic entertainment and beautiful craftsmanship at every turn. The hotel's two terraced towers step down towards one another to meet through the sky bridge, with the principal highlight being the structure's double curvature façade.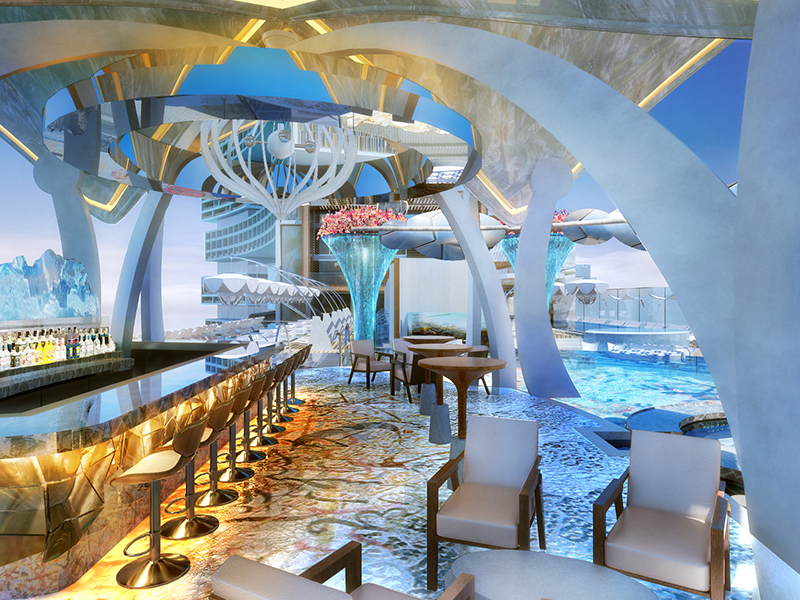 "One of the most memorable moments for me during the construction was when a 90-metre-long chunk of the building that spans between the two halves of the structure was hoisted up and put in place. This was an amazingly daring feat of engineering! It has longevity about it. And we hope this building will help take the city beyond the transitory, into something that feels more rooted, longer lasting—and timeless," expresses James.
The interiors of the hotel are designed by G.A Group, which centres on the notion of water and water-based moments throughout the property; SKS Studio and 40 NORTH are the visionaries behind the resort landscaping.
Also Read: Dubai's Proposed MOON Resort Promises A 'Lunar Experience' On Earth