Kazakhstan's Nur Sultan Mosque Is The Capital's Crowning Jewel And Central Asia's Largest
17

Oct

'22

12:17 pm

by

Sneha Shah
The new Nur Sultan Grand Mosque, designed by Dewan Architects + Engineers is the largest in Central Asia; and draws inspiration from Kazakhstan's rich history, abundant heritage and diverse architecture. Located on the silk route, the capital city Nur-Sultan is famed for its time-worn nomadic nature. The addition of the mosque adds appeal to the UNESCO-awarded city and enhances the already rich social strata, which includes various theatres and museums.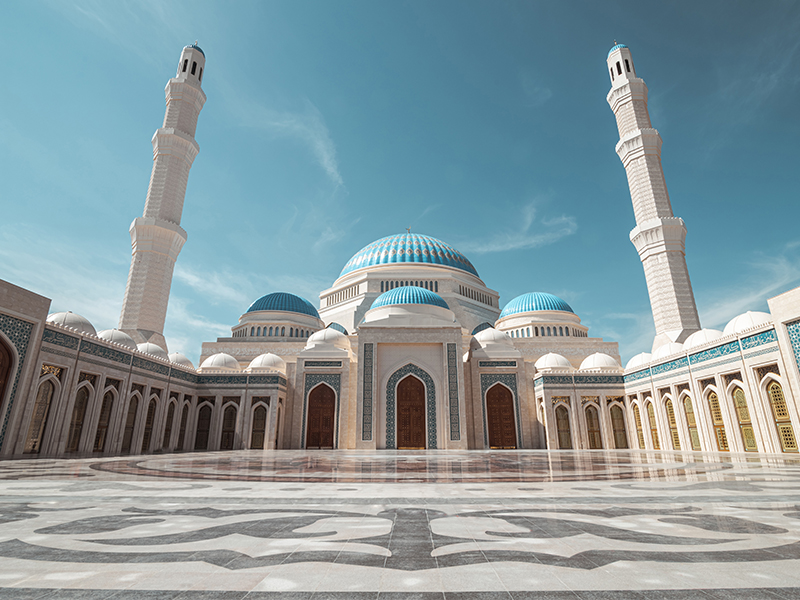 On a 25 acres site, the magnificent mosque covers a 57,000 square metre footprint. Built with complex geometric forms, the unique structure has four towering minarets rising 130 metres above the central dome: an engineering marvel that dominates the city's skyline. The minarets form a formal courtyard, which is divided into five portions illustrating the day's five prayers. The central dome spans a diameter of 62 metres and a height of more than 83 metres and is adorned with a 197.8-metre hand-designed calligraphic scroll forming the world's longest calligraphic manuscript.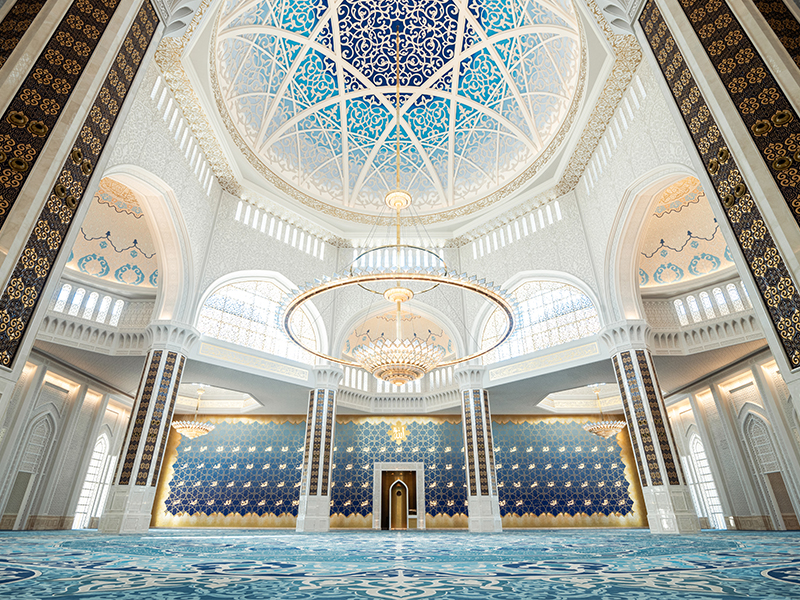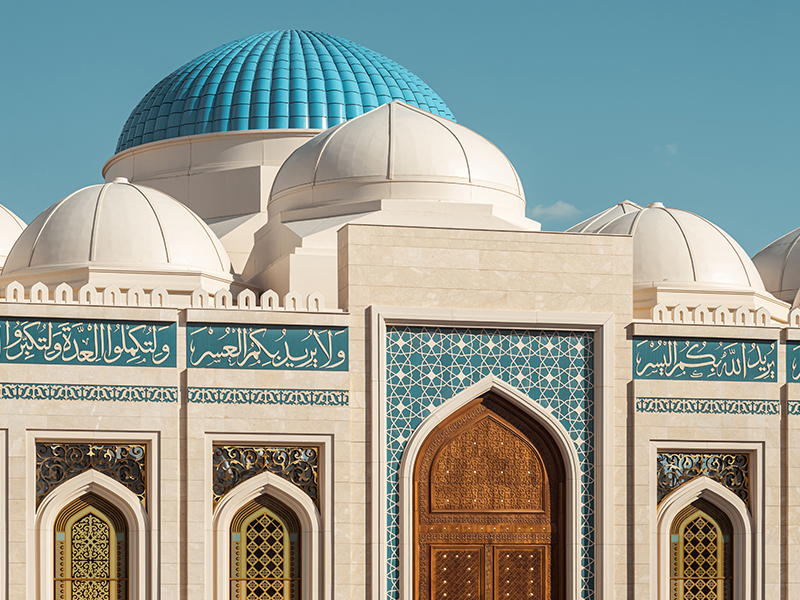 From a structural standpoint, to preserve the central dome's architectural expression, Dewan opted for steel frames to support and disperse the load. This allows the space to be as column-free as possible for the worshippers to have the best use of the hall. With the intricate details on the façade and 72 smaller blue and white domes; resplendent ornamentations and colours, the Nur Sultan Mosque envisages a bold and majestic visual. The mosque is of great importance and demonstrates the inimitable unity and friendship of over 130 ethnic groups living in Kazakhstan. It is expected to become one of the new symbols and main world-class attractions of the capital city.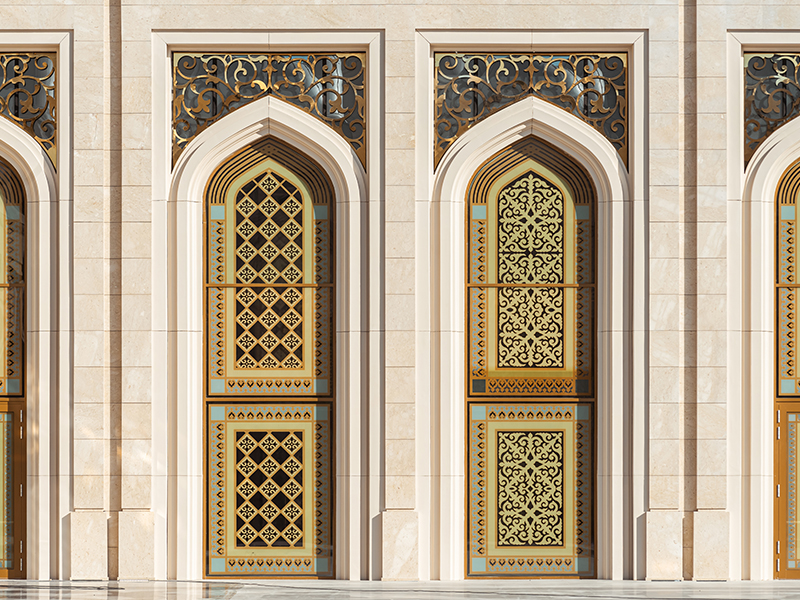 Also Read: Dubai's Proposed MOON Resort Promises A 'Lunar Experience' On Earth