Yayoi Kusama Unveils Her Largest-Ever Exhibit At New York's David Zwirner Gallery
16

May

'23

1:14 pm

by

Sneha Shah
A trailblazing artist in both twentieth and twenty-first-century art, Yayoi Kusama stands tall alongside renowned figures such as Picasso, Warhol and Pollock. Characterised by repetitive elements such as dots, Kusama's artistic creations span various mediums, including paintings, room-sized installations, outdoor sculptures, films, fashion and interventions within existing architectural structures. On May 11th, the Japanese artist unveiled her latest works at the David Zwirner Gallery. Presented across the gallery's 519, 525, and 533 West 19th Street locations in New York, this will mark ten years since Kusama's first solo show with David Zwirner in 2013 and will be one of her largest gallery exhibitions to date.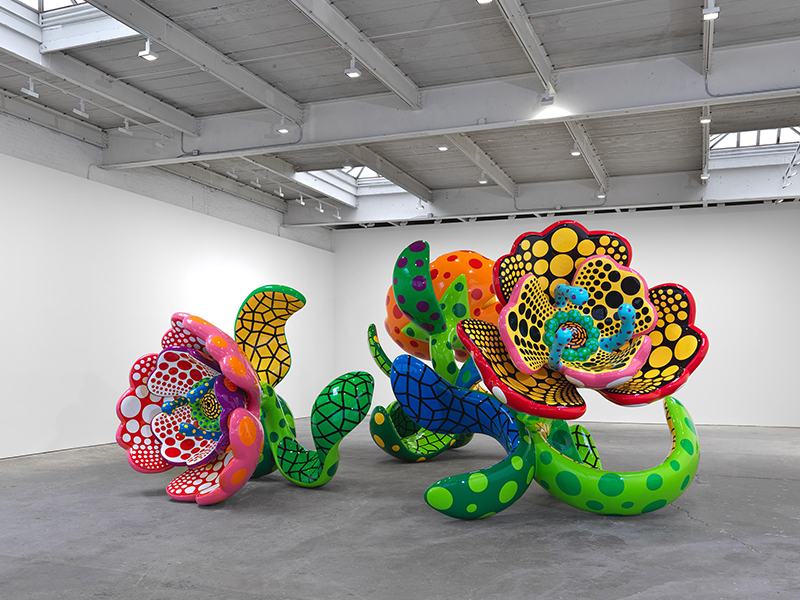 The exhibition is named after three monumental flower sculptures titled 'I Spend Each Day Embracing Flowers', which occupy 519 West 19th Street. The round immense blooms invite the audience to partake in a wholly immersive experience that exudes an atmosphere of a lush garden. At the other end, on 533 West 19th Street, three massive undulating pumpkin sculptures transfigure the organic forms reimagined by Kusama over several long decades. These wall-like structures engage viewers in a space that envelops them in her characteristic polka dots.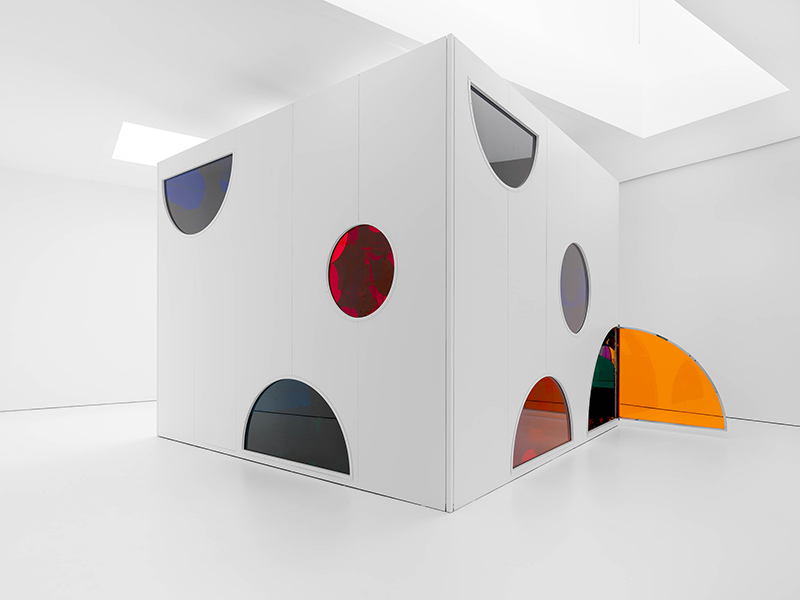 Located within the gallery at 525 West 19th Street, is another showstopper at the centre of the exhibit: a brand-new Infinity Mirror Room called 'Dreaming of Earth's Sphericity, I Would Offer My Love (2023)'. It features round-coloured windows that let in both natural and artificial light in an array of red, blue, green and yellow dots. Behind the Mirror Room is another gallery that holds 36 paintings that are a part of Kusama's series 'Every Day I Pray For Love (2021–present)'.

Yayoi Kusama: I Spend Each Day Embracing Flowers runs from May 11 to July 21, 2023, across the David Zwirner galleries on West 19th Street, NY. The gallery will be open from 10 a.m. to 6 p.m. from Tuesday through Sunday every week.
Also Read: The Karl Lagerfeld Macau: A Luxury Five-Star Hotel Designed By The Late Fashion Mogul