5 Incredible Cities With Non-Stop Flights From India
4

May

'23

10:58 am

by

Beverly Pereira
Airlines have been adding a substantial number of long-haul flights to their networks in recent years. With no stops, there's fuel efficiency, and with lower capacities come improved economics. Despite being a tad more expensive, non-stop flights are quicker and so much more convenient than a layover. Air India's non-stop flights between IT hub Bangalore and San Francisco, home to Silicon Valley, make good business sense. But, really, it's purely a myth that only business travellers fly non-stop. They are just as popular with, and remarkably advantageous for, the leisure traveller of today for whom time is a luxury. 
At this juncture, it's important to note the difference between flying 'non-stop' and flying 'direct'. As the name itself suggests, the former indicates flights that go from point A to point B without any stops. The latter, on the other hand, refers to flights that go from point A to B with a stop or two in between to refuel without passengers ever leaving the aircraft. 
With Finnair, ANA (All Nippon Airways), Turkish Airlines, Vietnam Airlines, and EgyptAir  flying directly to cities with exhilarating art and cultural goings-on, it's easier than ever to get planning. We've put together a list of electrifying destinations well connected via non-stop flights from Indian cities like Mumbai and Delhi. It's time to book your tickets, settle into your seat, catch up on a dozen episodes of your favourite TV series, eat, sleep and repeat and wake up in a new destination. 
Also Read: This Gorgeous Sri Lankan Villa Exudes Bohemian Luxury And Tropical Bliss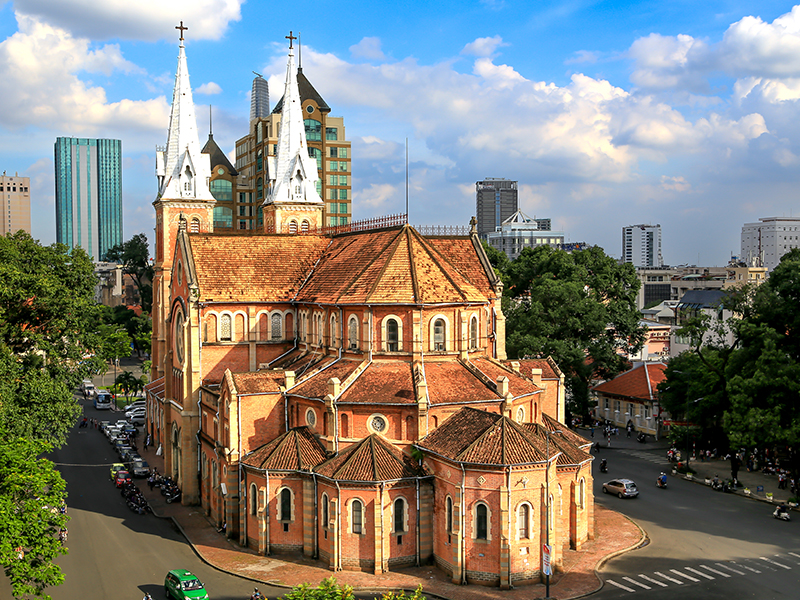 Ho Chi Minh City
Vietnam Airlines flies between Ho Chi Minh city and Delhi thrice a week with a new route to Mumbai set to launch in May 2023. The airline also flies non-stop between Delhi and Hanoi in the north four times a week.
This makes it ideal to experience this paradoxical land where buzzy roads give way to sleepy alleyways, and skyscrapers sit alongside hundred-year-old structures. The past exists with the present in Vietnam's largest city, formerly known as Saigon, and while there are newer establishments to be experienced, its colonial architecture can quite hardly be ignored. In between a juicy banh mi or bowl of pho, spend time at the Saigon Central Post Office, an architectural gem built in 1886 by Gustav Eiffel, of the Eiffel Tower fame. A visit to the city is incomplete without understanding its dark past, and the War Remnants Museum and neoclassical HCMC museum make for a good start. 
42 Nguyen Hue, an apartment block that once housed military officers and, later, shipyard workers, now hosts an ever-changing roster of cool cafes, tea houses and stores. Perfect to get away from the raging afternoon sun, it's where you can soak in views of the bustling city below and the glitzy skyline beyond. The Bitexco Financial Tower might not be your first choice for a sundowner, but this ultra-futuristic 68-story glass tower designed by architect Carlos Zapata with restaurants, bars and retail stores will be every bit worthy of your time.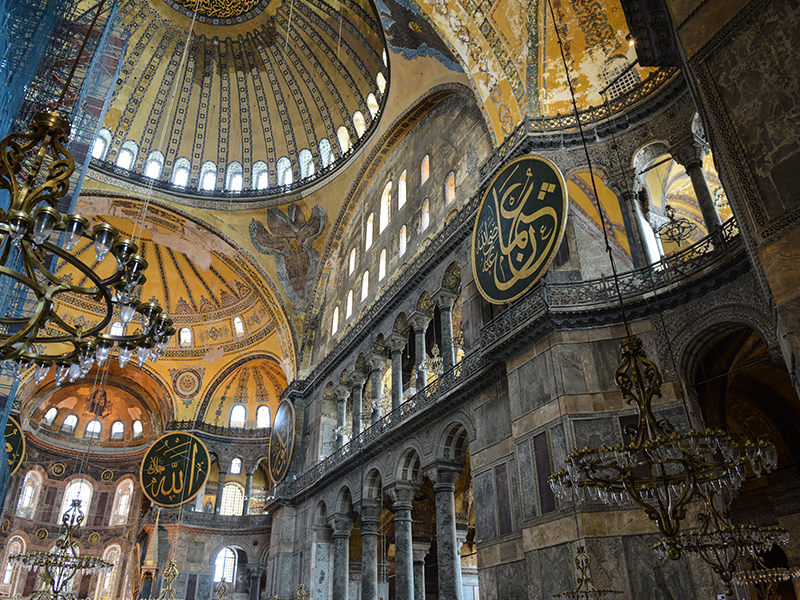 Istanbul
Turkish Airlines offers weekly non-stop flights to and from Mumbai and Delhi to Istanbul. 
The bridge to Europe and Asia and a vibrant city straddling the Bosphorus, Istanbul has a rich history with UNESCO World Heritage Sites like the unmissable Blue Mosque, Hagia Sophia and Topkapı Palace. Its oldest markets like the Grand Bazaar are a must even if just for a wander and the 17th century palace-turned-hotel Çırağan Palace Kempinski is a must for a taste of Ottoman luxury. Indulge in traditional spa rituals at a local hammam; the Hagia Sophia Hurrem Sultan is the place to go. Then, for an evening of art, live entertainment, spectacular views and modern Turkish cuisine, head straight for the legendary 360 Istanbul. 
The beauty about Turkey's largest city is that it brims with history, even as it nurtures a burgeoning art and design scene. On the contemporary front, Arter in the Dolapdere district programmes a fantastic roster of art shows. Its new avatar since 2019 was designed by Grimshaw Architects. If a September getaway is on the cards, you can enjoy a day at Contemporary Istanbul that features dozens of leading galleries and art initiatives from 22 countries.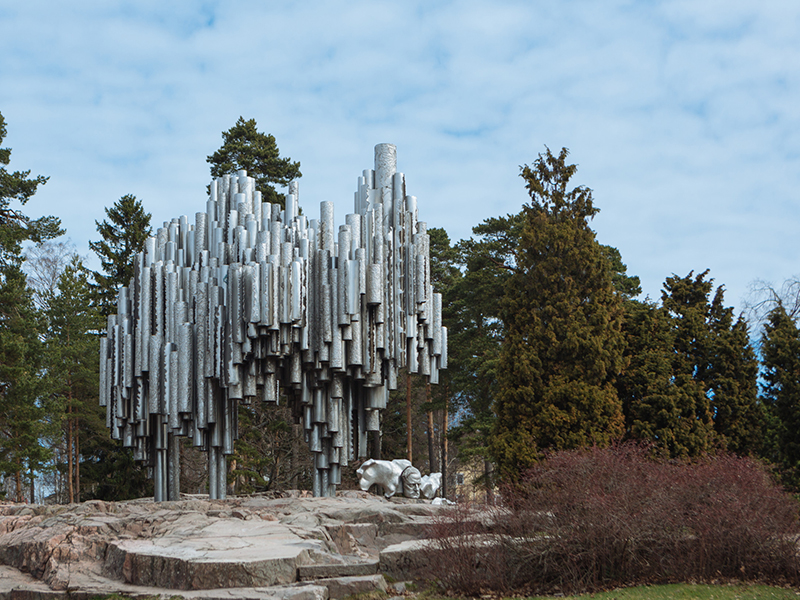 Helsinki
Finnair offers direct connectivity between New Delhi and Mumbai to Helsinki, making a visit to this beautiful city a reality. Expect to eat, sleep, drink and breathe groundbreaking design at museums and libraries and through its fashion and food. Design thinking and sustainability are a way of life in this UNESCO City of Design which is the first city in Europe to employ a Chief Design Officer. 
Oodi, Helsinki's Central Library with its monumental glass, steel and wood façade in the heart of the cultural district is a multi-level haven for both bibliophiles and design lovers. Kaisa House and its towering oval atrium with seemingly floating balconies is another architectural marvel. Design District Helsinki holds the Design Museum and Museum of Finnish Architecture, and is home to a cluster of stores specialising in Finnish design. A visit to Artek founded by the late, great architect Alvar Aalto is an experience in itself with a collection of launches fresh from the biggest design fairs. 
If there are three places to eat a memorable meal, let them be the Old Market Hall (a must, really, in any city of the world), Nolla, and Baskeri & Basso Bistro. With Nolla, expect a sumptuously detailed, seasonal-focussed  meal presented in innovatively sans wastage. Baskeri & Basso Bistro is one of those ingredient-driven restaurants where the warmth of the interiors matches the passion of both the staff and patrons. Finally, if your travels bring you to this delightfully design-rich city between June and September 2023, spend time at the Helsinki Biennale 2023 that brings outstanding art to Vallisaari Island, HAM Helsinki Art Museum and other locations around the city. 
Tokyo
ANA flies between Mumbai and Tokyo Narita thrice a week and operates daily between Delhi and Tokyo Haneda. In the culturally rich city of Tokyo, tradition exists with the avant-garde, and slick design sits comfortably with history. Here, temples date back to the 5th century, ritualistic tea ceremonies are woven into the fabric of daily life, and ancient performing arts transcend time. Robot cafes are not a window into the future but are at home in neon-lit back lanes. Traffic-clogged freeways can be frenetic only until you discover the tranquillity of temples and ceremonial practices. 
On top of the art and design lover's list are the many structures by Tadao Ando like the Omotesando Hills shopping centre's iconic spiral ramp and the Tokyo Art Museum and 21-21 Design Sight for glimpses of the great Japanese architect's signature minimalist details. Another must-visit is teamLab Planets, an immersive museum experience by the much-loved collective of visual geniuses. Of course, a walk on the streets itself unravels the city's innate creativity. Look out for its immaculately clean washrooms housed in fascinating shells designed by Japanese creatives including Pritzker Prize (architecture) recipient Itō Toyō. Anime enthusiast or not, in the western city of Mitaka, the Ghibli Museum by Studio Ghibli is a must-do. DesignArt Tokyo 2023 is set to take place in October, and a trip that coincides with this exceptional show is bound to be unforgettable.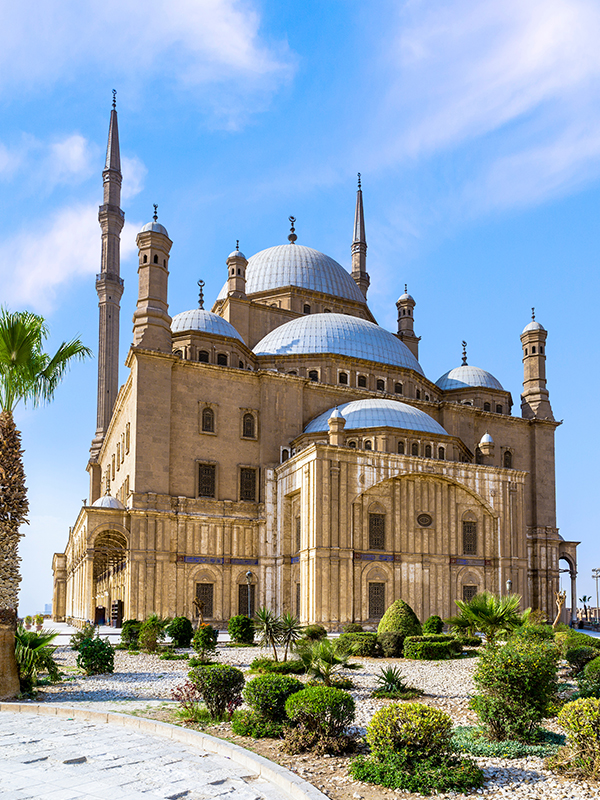 Cairo
EgyptAir flies direct to Cairo from Mumbai five times a week, giving Indian travellers the best chance to experience the mystery surrounding the Great Pyramid of Giza built over 4,000 years ago. The last remaining wonder of the ancient world is roughly two hours away from downtown Cairo, so keep a day aside to explore it and other enigmatic sights like the Sphinx. Back on the dusty, bustling streets of Cairo, there's much to soak in—from towering minarets and the incredibly historic Citadel to the alleyways of the Khan El Khalili bazaar. For the history lover, the Egyptian Museum can be a fascinating excursion with its extensive collection of Egyptian artefacts. 
The Museum of Islamic Art's collection of metalwork, carpets, textiles and woodwork is intriguing, as are the silks and antique furniture at the Gayer-Anderson Museum that documents items from across the Middle East. For the modern art lover, galleries like the Zamalek Art Gallery, Cairo Opera House Art Gallery and Karim Francis Gallery are a must. And, to make time spent in Cairo that much more worth your while, there's always the Downtown Contemporary Arts Festival held in October. 
Also Read: 5 Palatial Getaways That Are Wrapped In Timeless Traditions And Gracious Indian Hospitality