This Parsi-Owned Tile Company Has Lined The Floors Of Some Of Bombay's Most Iconic Buildings
3

Apr

'23

4:00 pm

by

Sneha Shah
From fun florals to modern art-inspired designs, cement tiles are versatile staples in the design world. Thriving even before the Art Deco movement, Bharat Floorings and Tiles has been at the forefront of the flooring industry in India for a century now! Founded in 1922, the company provides unique flooring solutions by amalgamating skilled craftsmanship with industrial-scale master planning; making them a household name in the country for cement tiles.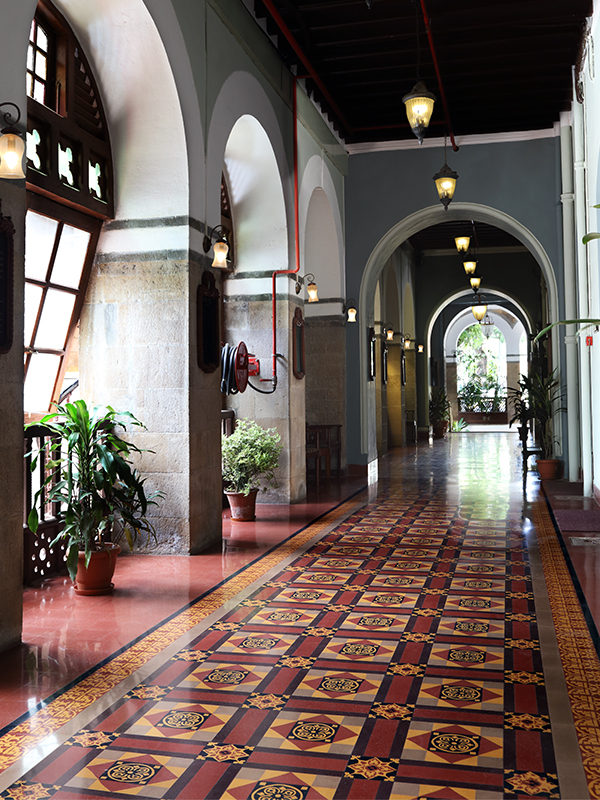 Inception
Explaining the company's journey since its inception, Firdaus Variava, Owner of Bharat Flooring and Tiles says, "The company has always been and will be shaped by the history of India. We began during the Freedom Movement, inspired by Mahatma Gandhi, and the company has had its ups and downs but has always stood for quality, integrity and design. I would say that a combination of luck, as well as the determination of the founders to keep the company going, have ensured that it has survived and thrived till today".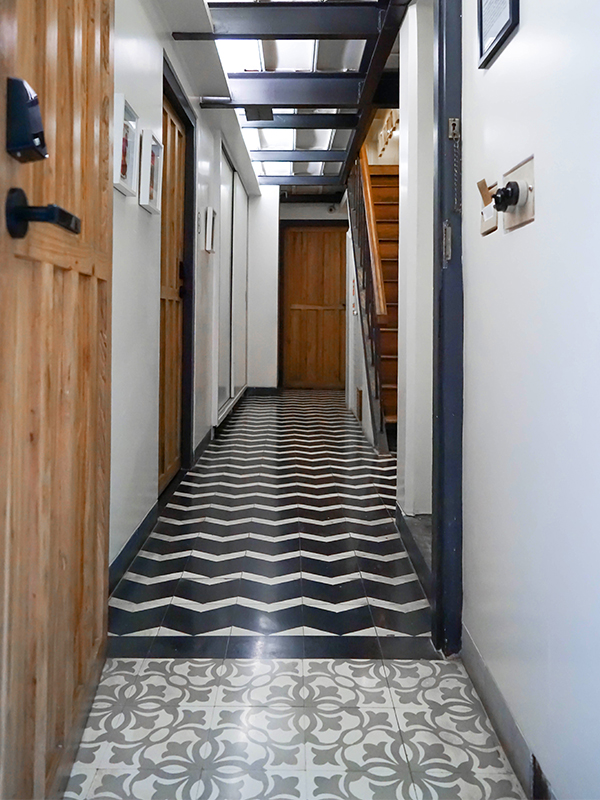 Heritage Spaces
Renowned for their distinctive designs, the tiles have lent an ethereal charm to the floors of some of the most iconic buildings in Bombay thereby contributing to the city's cultural richness. The opulent interiors the Wasabi restaurant within the Taj Mahal Palace hotel feature distinctive eco stone terrazzo tiles, created with meticulous attention to detail using recycled glass chips. The flooring of this space radiates a classic elegance that compliments the hotel's timeless grandeur.
"One of my favourite buildings with Bharat Floorings is the Abode Hotel at Colaba. It is unique because the owner Abedin and the designer Sian Pascale approached the hotel with a clean slate, without any preconceptions of how a hotel should be. So, it is simultaneously quirky, as well as delightfully well-designed. Walking in there, you feel you have come home to a cosy bungalow with these offbeat rooms and nooks and corners with custom-designed furniture and artefacts", expresses Firdaus.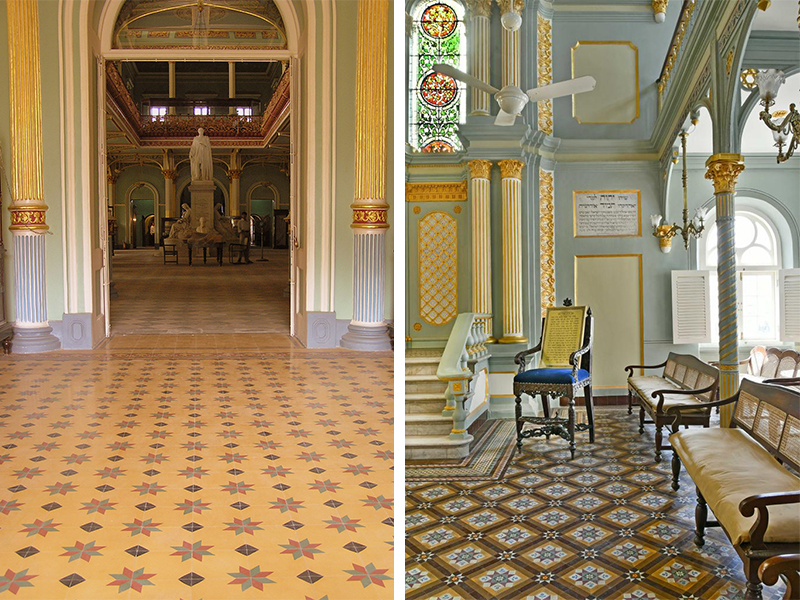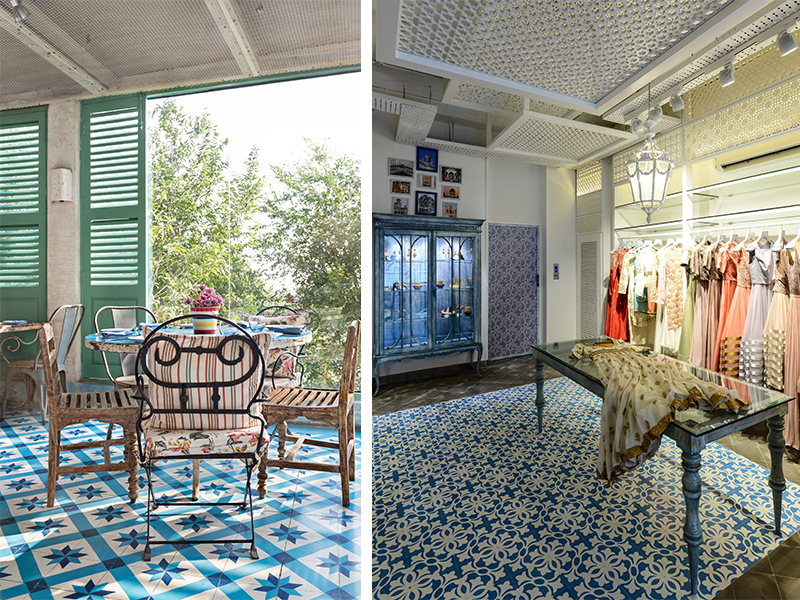 Another historic cultural landmark that underwent extensive restoration work, The Royal Opera House boasts a range of tasteful tile designs. The unparalleled finesse displayed by the company in the Bhau Daji Lad Museum flooring is a testament to their unwavering commitment to craftsmanship and innovation that resonates with the museum's architecture.
It isn't just the heritage clusters of buildings; Bharat Floorings and Tiles have also travelled to popular cafes, restaurants and bars, boutique stores and offices across the country; with designers nursing a soft corner for the vintage. The signature four-part patterned tiles in their earthy shades of brown, yellow, red and bright blues and greens have become a recognizable part of the tapestry of interiors of the country.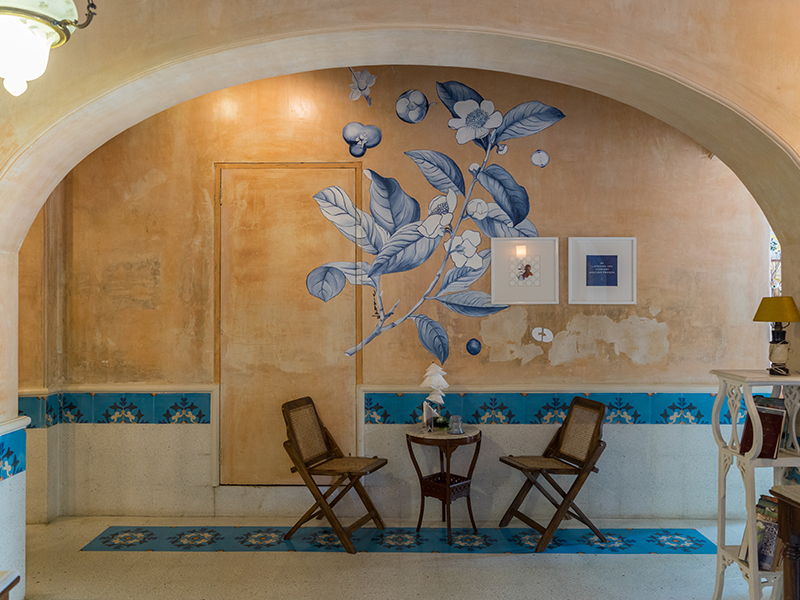 Collaborations and Expansion
The brand believes in expanding boundaries through new collaborations, exporting tiles to the USA, England, Sri Lanka, Mauritius, Dubai, and more; it seeks to offer a one-stop solution in design, production, installation and maintenance.
"We collaborate with designers who share the same sensibilities as we do – they have to work with a process that is 100 years old, where the tiles are not printed, but rather made by filling a mould by hand. So, each designer has to go through an unlearning process first, and then learn about how tiles are made. It sometimes takes up to 6 months to get the designs exactly right, but the results are always worth it," concludes Firdaus.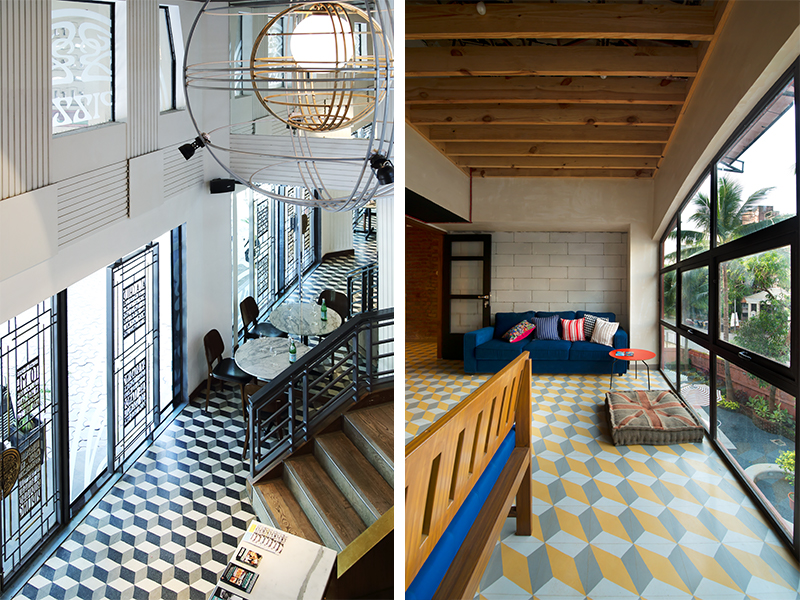 Sustainability and Bespoke Collections
The company also prides itself on its commitment to sustainability; it uses eco-friendly materials and processes to create its tiles, ensuring they are not only aesthetically pleasing but also environmentally responsible. "The USP of Bharat Floorings is that we follow an age-old process, much like slow cooking where you get small batches of tiles, made and designed individually for each project. So, you can find one project that can have different tiles in each room and even on each wall, and the whole will still look harmoniously beautiful," adds Firdaus.
Bharat Floorings' exceptional commitment to quality and excellence has been relentless, with a deep-rooted passion to continue its legacy. The products are hand-crafted and tailor-made to suit eclectic tastes; be it classic patterns or contemporary designs, the range includes terrazzo tiles, micro cement floors and more. These tiles' timeless elegance and durability make them a work of art wherein every floor tells a story in enchanting ways.
Also Read: This Kozhikode Office Exemplifies The Rustic Minimalist Aesthetic