IIA Young Architects Festival 2022 – A Celebration Of Design, Culture And Hospitality
8

Dec

'22

1:29 pm

by

Sneha Shah
The Young Architects Festival, 2022 hosted by the Indian Institute of Architects, Calicut Centre under the aegis of IIA, Kerala Chapter, was a three-day festival celebrating design, culture and hospitality. With 2500 delegates, 200 guests, 10000 footfalls, and 350 volunteers, the country's biggest architectural event was formally inaugurated on the dais by lighting the lamp of enlightenment by distinguished personalities who came together on behalf of the fraternity.
The Young Architects Festival Awards 2022 was reformatted this time to commend not just projects but also young practices. The national design competition aspired to bring the best of young minds to tackle design solutions for the precinct of Kerala, by addressing core issues and pursuing sustainability by being empathetic, contextual and responsive.
"Reweave Kozhikode is an attempt to ensure that our collective heritage, our past, and our identity are given their due, and the opportunities that the site behold do not go wasted. Our industrial heritage is as valuable as our cultural heritage", narrates Ar. Aabid Raheem, Principal Architect, ar.de and Convenor, Competitions, YAF 2022, in his brief on the competition and its relevance. The eminent jury for the awards comprised prominent personalities such as Ar. Peter Rich, Prof.K. T. Ravindran and Ar. Soumitro Gosh.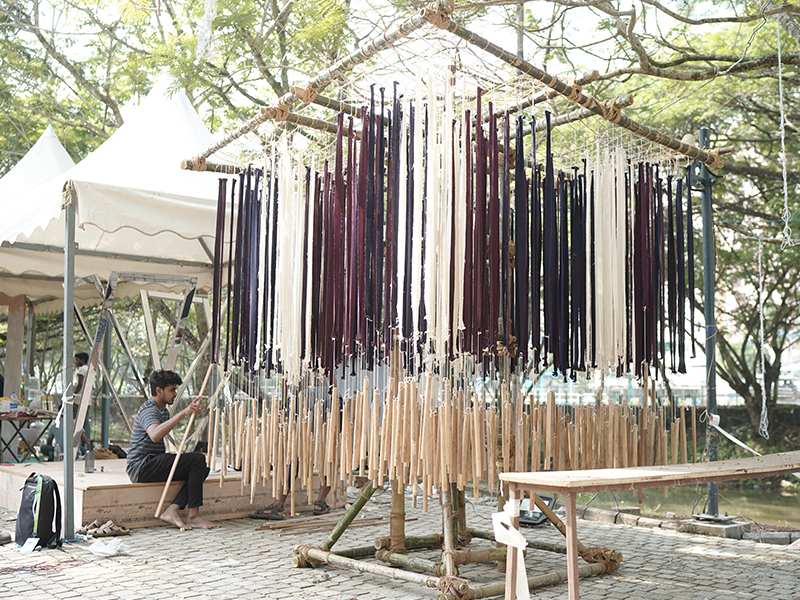 During the festival of three days in the land renowned for its hospitality, delegates and guests from all over the country felt recharged, rejuvenated and revived owing to the programmed events that provoked thinking. "We wanted to make it a festival in its full essence, which had something for everyone! Be it architecture, art, culture, cuisine, or just the relations you build", says Ar. Sham Salim, Co-convenor, YAF 2022, joint honorary secretary, IIA, Calicut Centre and principal architect, Aslamsham architects. A new paradigm for the celebration of architecture, art, culture, food, music and much more; Calicut is rising to be a design metropolis and paving the path for an architectural renaissance in 'God's own country'- the State of Kerala.
Also Read: Mumbai Art And Design Guide 2022 : An Updated List Of Exhibitions Currently On View