Mumbai Art And Design Guide 2022 : An Updated List Of Exhibitions Currently On View
8

Dec

'22

2:58 am

by

Nuriyah Johar
The Design Pataki team brings you an updated guide to the city's best art and design exhibitions currently on view across Mumbai.
Kothi
Aequō, Colaba
Ongoing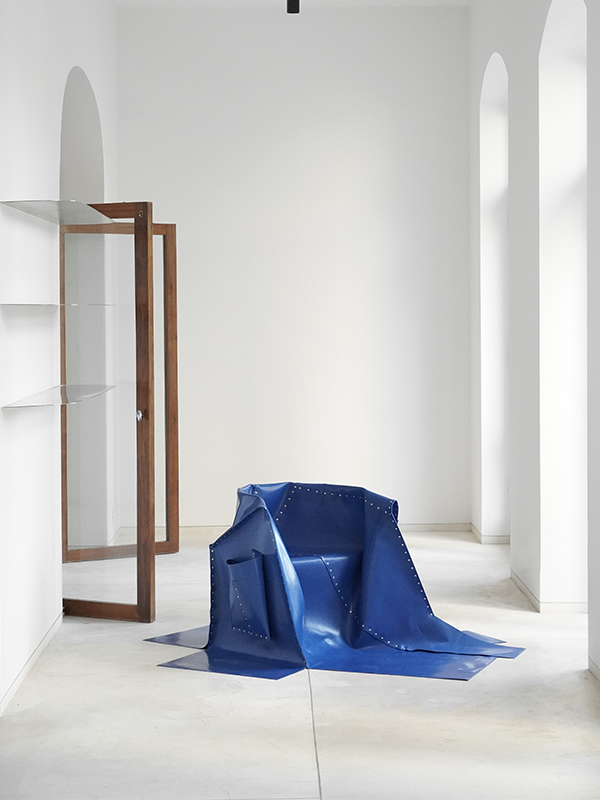 India's first-ever gallery dedicated to contemporary collectible design, Aequō launches a remarkable group show, presenting a series of design prototypes and experimental craftsmanship collaborations. Titled Kothi, the show is envisioned as a residential mise-en-scène within the gallery. It features the work of six designers – Valériane Lazard, Chamar, Wendy Andreu, Frédéric Imbert, Cedric Courtin, and Florence Louisy (creative director of Aequō).
Exploring India's legacy of craftsmanship through a global lens, the show pays tribute to artisanship across every level of expertise, with traditionally prized workmanship exhibited alongside more humble handmade techniques. Objects crafted by streetside karigars in Mumbai are exhibited alongside pieces made at celebrated workshops like Ateliers Courtin in Tamil Nadu. In an intimate setting intended to feel like the home of a collector, raw objects that are still in-process sit confidently next to impeccably finished pieces of collectible furniture. These are not juxtapositions rather a balance that is the signature of Aequō.
Otherwhile, Jitish Kallat
Chemould Prescott Road, Fort
4th December to 4th January, 2023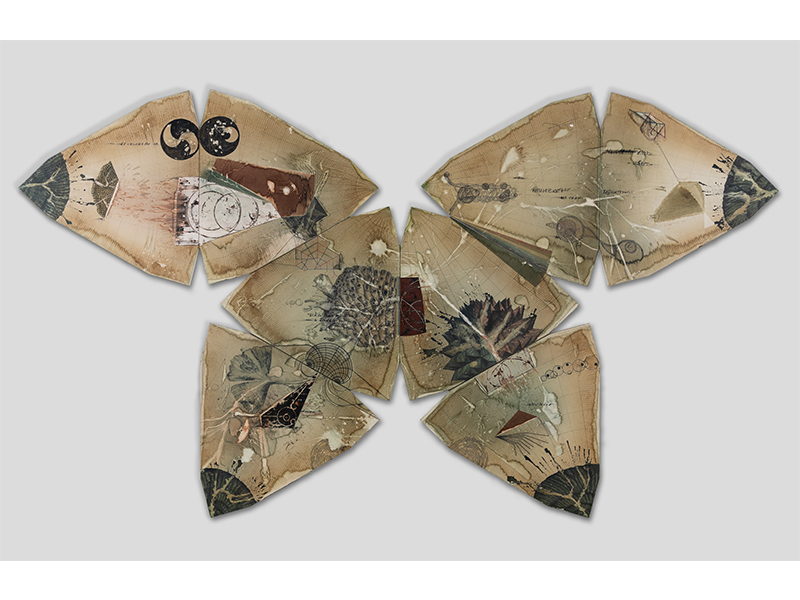 Chemould Prescott Road presents Jitish Kallat's solo exhibition Otherwhile, twenty-five years since his debut solo at the gallery in 1997. Otherwhile is an assembly of various themes and ideas that have stayed consistent through much of Kallat's work, some of which trace back to his early days in the nineties. Over the years Kallat has created a vast body of work that situates itself at the intersections of science, philosophy, history, mathematics and natural geometry. This exhibition brings together a cross section of his vigorously diverse practice: a monumental wallpaper of drawings, large paintings, freestanding double-sided photographic works and sculpture that materializes distant cosmic phenomena in three dimensions.
Otherwhile, like the rest of Kallat's artistic universe, sits between fluid speculation, precise measurement and conceptual conjectures. The exhibition interlaces the immediate and the cosmic, the past and present, probing an invariant interiority alongside the urgencies and ambivalence of our ever-changing world.
Breaking Boundaries, Astad Deboo
IF.BE, Fort
10th December to 17th December, 2023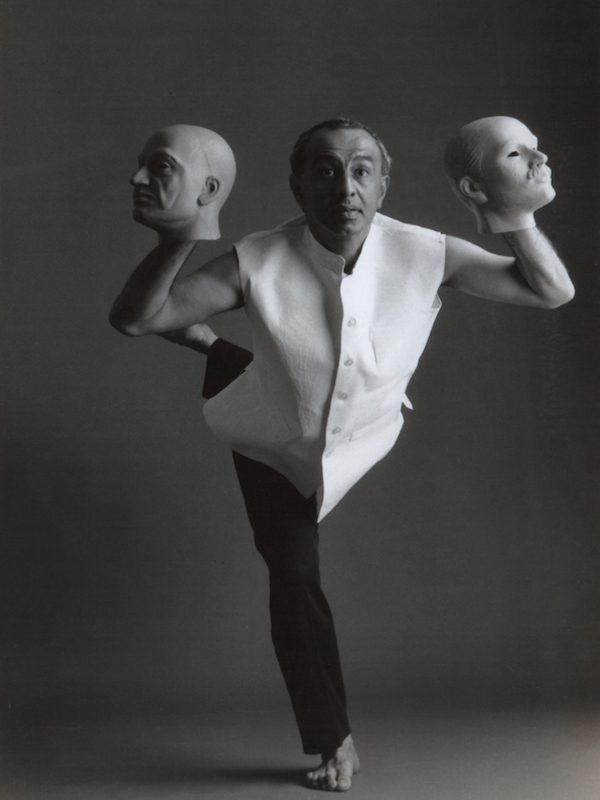 Breaking Boundaries is a one of a kind exhibition showcasing a detailed retrospective on the life of Padma Shri Awardee (2007) Astad Deboo – a journey through his time, work, and vision, on his second death anniversary. IF.BE launches its annual initiative for the performing arts – and for dance, in particular – Thirak. Under this initiative, every year, Thirak is set to celebrate a body of work that has consistently pushed the boundaries of, and celebrated, the spirit of movement. Breaking Boundaries is to cover the variety of dance forms and narratives that Astad Deboo embodied through his work, as well as his associations and contributions to contemporary creative dance, apart from installations that will chronicle his life, right from his birthplace in Gujarat, replete with his legacy filled with remarkable moments such as a performance with Pink Floyd in London, a commission by Pierre Cardin, choreographing a piece for Maya Plisetskaya and performing with the Bolshoi Ballet company.
"Dancers embody both roots and wings. Through this showcase, we want to celebrate the impact of movement. From retrospectives to commissioned work, Thirak will bring audiences moving experiences that will both enthrall and empower. In our inaugural year, we are privileged to present Breaking Boundaries- A retrospective on the life of Astad Deboo," says Sarita Vijayan, Program Director of IF.BE. The eight day exhibition has been curated by Poulomi Das/Varnika Designs, and designed by Shanoo Bhatia and Gary Grewal of EUMO. 
Handle With Care, Yaazd Contractor
Method, Kalaghoda
8th December to 3rd January, 2023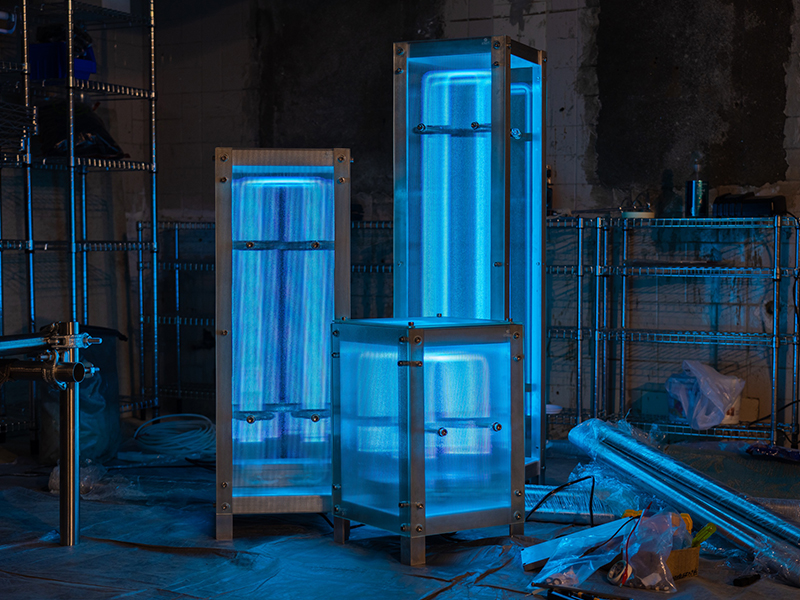 The work of Yaazd Contractor, both solo and through the lens of The Back Studio, puts itself there for the audiences to experience entirely without pretension. Mumbai-based Yaazd Contractor's work disputes the intrinsic dissonance between art and functionality. His creations carefully balance and represent duality between rigid, structural implementations of art while still exploring the permeability of clinical mediums such as prefabricated hardware and construction materials.
Although the work is bespoke and of the highest quality, it does not speak the lofty language of the conceptual artist or the pedantic designer. Instead, they all speak transparently of the process of their making, they speak of construction, decay and tenderness: they speak of a mode of making and doing which can only be achieved through dedicated care. The most striking elements among the components currently on show at Method are the contrasting relationships of the objects: cinder and glass, mass produced prefabricated steel parts and the in-danger-of-extinction art of cold cathode neon, the long yet ethereal duration of digital images and the quick withering of flowers, etc.
Histories Of Bombay
KMC*, Fort
27th November to 8th January, 2023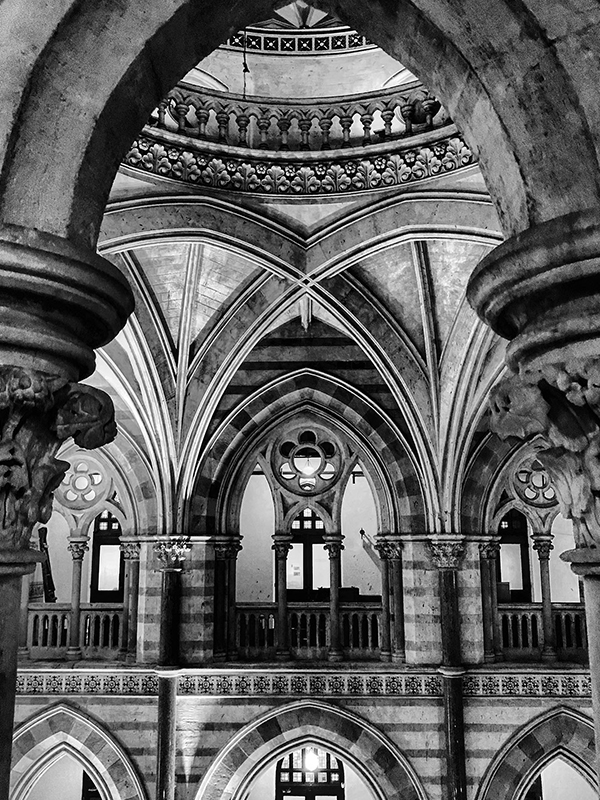 Histories Of Bombay is an exhibition that tells the story of the city through the lens of Anushka Gupta, a Historian – Poet. Traveling back in time through photographs and words, the exhibition unearths Bombay's hidden gems, tracing origins and exploring the city's history and cultural fabric. It is an anthology of historical works, about the city of seven islands.
Reglos Nachtet Das Meer/ The Sea Falls Into Night Without A Motion
Galerie Isa
14th October to 27th December, 2022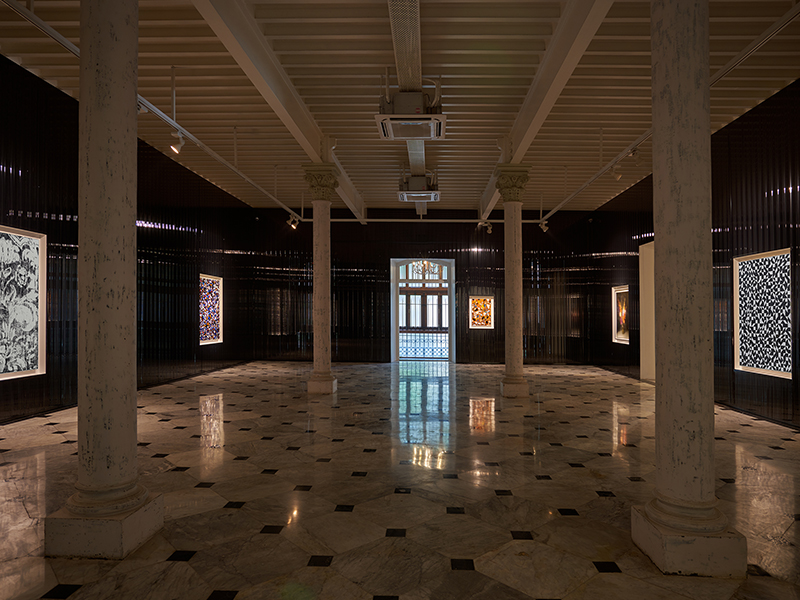 Galerie Isa presents an exhibition titled 'Reglos Nachtet Das Meer/ The Sea Falls Into Night Without A Motion' by German artist Gregor Hildebrandt. His work makes formal references to Minimalism and Abstract Expressionism, and is nourished by a multitude of literary, cinematographic, musical, and architectural influences. Hildebrandt employs these cultural sources to trigger both collective and personal memories. 
Working mainly with analogue sound storage mediums, the German artist first started using audio cassette tapes in his paintings in the late 1990s, and in the 2000s he became interested in other recording media like VHS tapes and vinyl records. This choice of medium reflects Hildebrandt's intense love of music, and although it accompanies him at every stage of the artistic process, interestingly, his works are never auditory. Instead, sound and lyrics are embedded in the materials themselves, existing only implicitly through titles that inform the viewers partially about their nature.
Himmat Shah
Tao Art Gallery, Worli
25th November to 15th December, 2022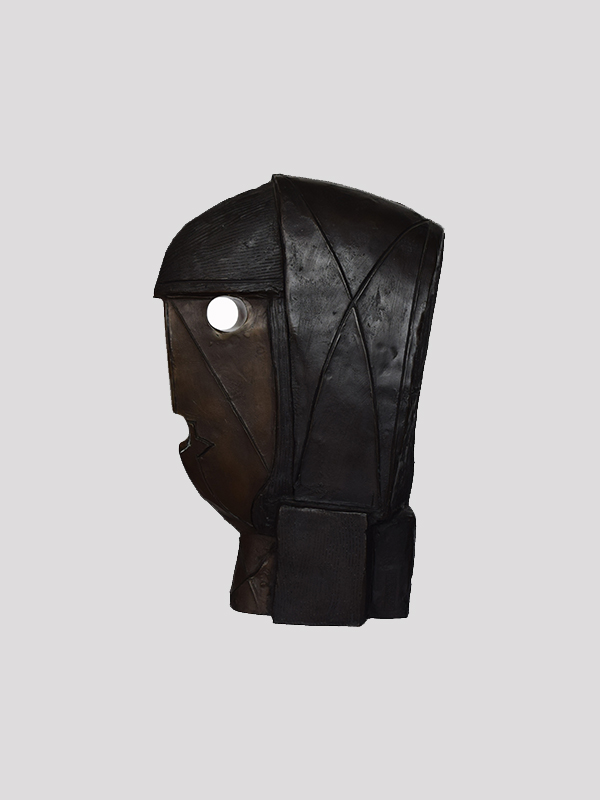 Tao Art Gallery presents a solo exhibition of acclaimed artist and sculptor Himmat Shah. Featuring his signature abstract bronze and terracotta heads, the show reflects his creative abilities and represents the realities of life. Shah's sculptures have an almost primitive appearance that mimics proto-historic iconography. It shows a consistent mark-making style despite transitioning from drawing to print to sculpture. "Himmat Shah is a fascinating human with a great vision and energy for art. It has been an honour to curate his show," says Kalpana Shah, curator.
In Solitude, I Seek, Anirban Mishra
Akara Art, Colaba
10th November to 22nd December, 2022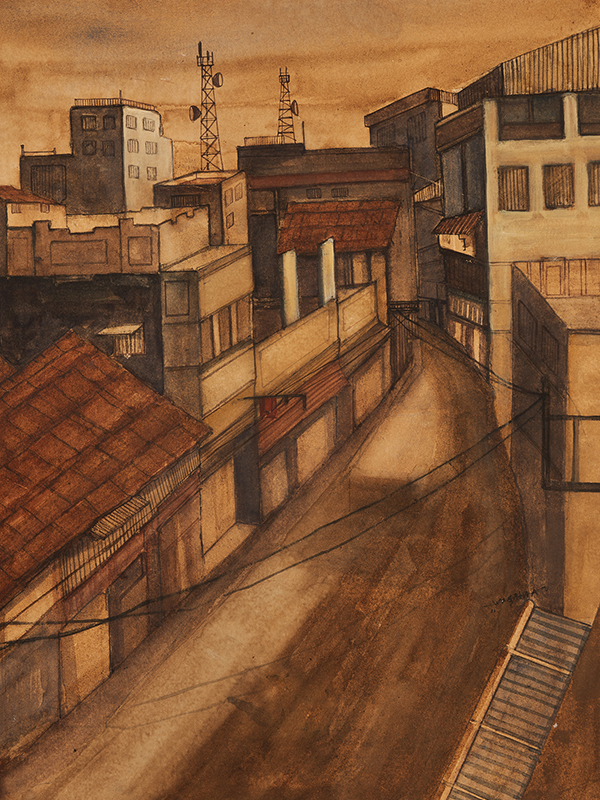 Akara Art's latest exhibition is a solo show by Anirban Mishra, on display from 10th November to 22nd December, 2022. For Mishra, solitude is significant. Within this chaos of urbanization, he attempts to find solitary space. His work is a reflection of pre-urbanisation imagery from his childhood. Growing up, his city and neighbourhood housed 'purono kaler' houses or old-world homes consisting of one-storey houses encompassed by ample free space. The past few years have seen these quaint localities transformed from familiar comforting structures to unrecognizable sprawling constructions. The depiction of solitude is a recurring theme in his works which are deeply personal and introspective. They attempt to capture the dizzying difference within the landscape of his hometown and a modern city under construction. Lastly, the coffee wash attempts to capture the sepia tones of a world long gone,bringing a vintage quality to his imagery.
Past Shows –
The Design Sale
Online, Saffronart
23rd November to 24th November, 2022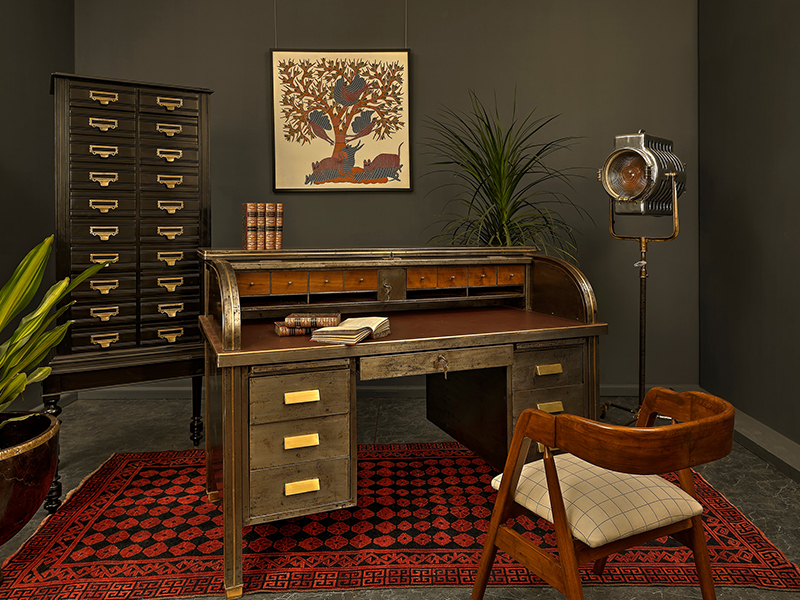 While the origins of furniture design are rather humble, taking the form of simple benches and beds made from stone and wood during the neolithic era, its history is complex. Saffronart's online auction, The Design Sale, presents 65 carefully curated lots that are an ode to furniture and decor's rich history. From Art Deco to mid-century metal furniture and eclectic light fixtures, The Design Sale celebrates style, versatility and functionality.
Hermès Heritage In Motion
IFBE Gallery, Ballard Estate
11th November to 20th November, 2022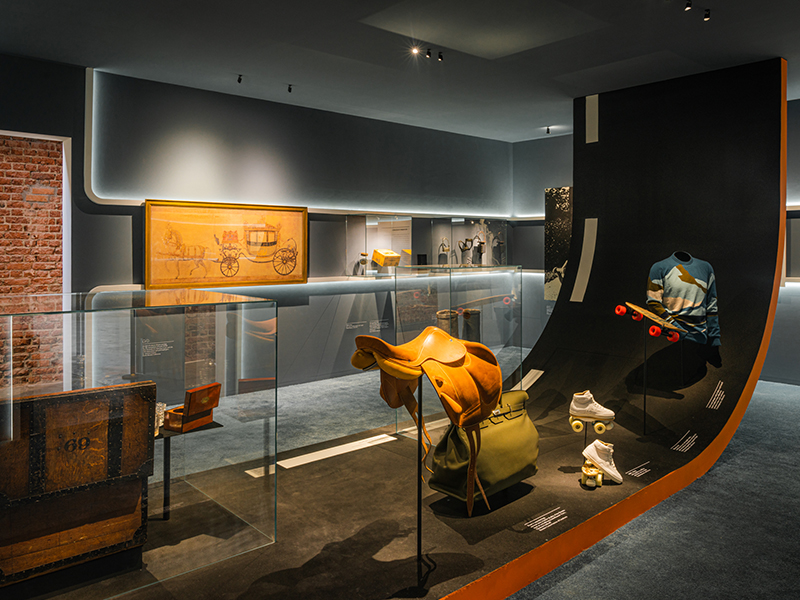 Hermès brings its iconic Hermès Heritage series to Mumbai – a cycle of touring exhibitions that explore the history of the French luxury house. 'In Motion' will be on display from 11th November – 20th November, 2022 at IFBE Gallery, Ballard Estate, showcasing objects that carry within them the desire to take off, to go elsewhere and roam. The exhibition draws from the idea that Hermès came into being at a historic time when men and women wanted nothing more than to move with ease – whether on horseback, or by car, bicycle, skateboard, or aircraft.
Showcasing objects from the Émile Hermès collection, the archives, the Hermès Conservatoire of Creations, and contemporary pieces, the curation allows a viewer to experience the idea of motion through the lens of Hermès. Pieces on display include the very first Hermès scarf, the Flâneur d'Hermès bicycle, the foldable Pippa writing desk, and a pair of Postilion's riding boots – amongst several others. The exhibition is open to the public and does not require prior booking.
Kal
Art and Charlie, Bandra
On view till the end of November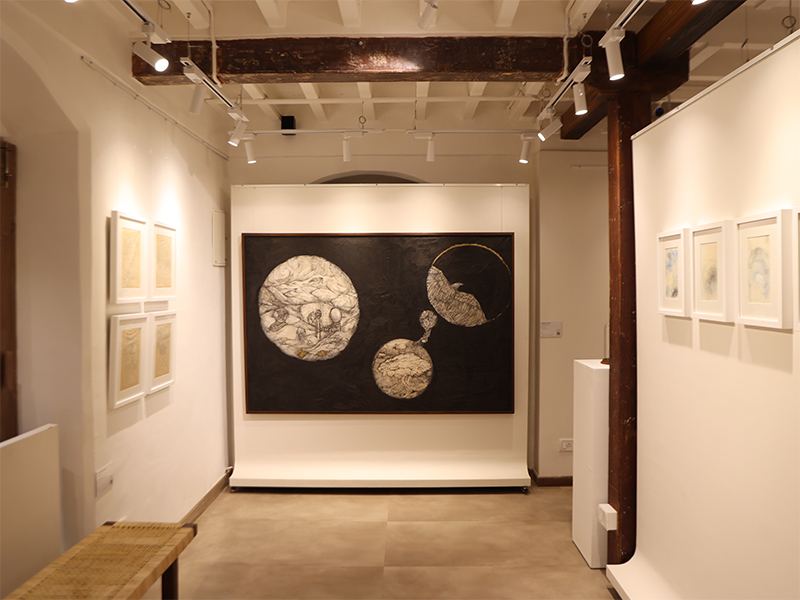 A new haven for culture lovers tucked away in a quiet by lane of Bandra, Art and Charlie is an art gallery, performance venue, gift shop and cafe, established by Ayesha Parikh. The aim of the space is to democratize the experience of consuming art (which can sometimes be perceived as inessable) by breaking the notional barriers and making art approachable to every person, every Charlie, so to speak.
Their inaugural exhibition, 'Kal' highlights both the aspects of past and future, showcasing it in the present moment. The works of five artists, Nachiket Prakash, Meghna Singh Patpadia, Arvind Sundar, Saviya Lopes and Shad Fatima are currently on display. Nachiket Prakash bends the space and time occupied by his ready-made materials to form new timelines, new entities. Arvind Sundar challenges the tyranny and rigidity of the grid with a work that manoeuvres deftly through the invisible geometry that society is composed of. Saviya Lopes meanders through notions of consent, gender based freedom and menstrual capitalism. Shad Fatima develops a channel to perform internal eccentricities that are usually relegated to buried corners of our psyche. Meghna Singh Patpatia elevates mundane objects to fill the void left by the outdoor world. 
how many songs from a single note?, Sarah Naqvi
TARQ, Colaba
13th October to 19th November, 2022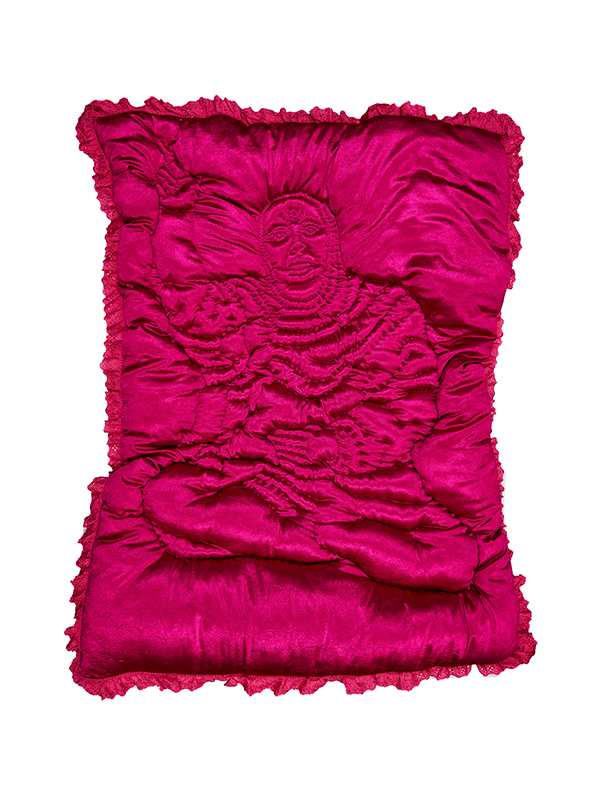 Sarah Naqvi's first solo show at TARQ, 'how many songs from a single note?' incorporates video installation, tapestry, drawings, paintings, and sculptures, to bravely confront identity-based injustice in the current socio-political landscape. The works in this show also trace Naqvi's journey of redefining the meaning of safety and resistance after having moved out of India three years ago. For example, in the multimedia tapestry and video work Index of Dystopia, Naqvi investigates the possibility of defiance from a distance through vocabulary nurtured by their found family in Amsterdam. Naqvi elaborates, "found family really shapes our resistance in the care we give each other and ways we are able to protect each other".
Making Visible, Ayesha Sultana
Experimenter, Colaba
23rd September to 29th October, 2022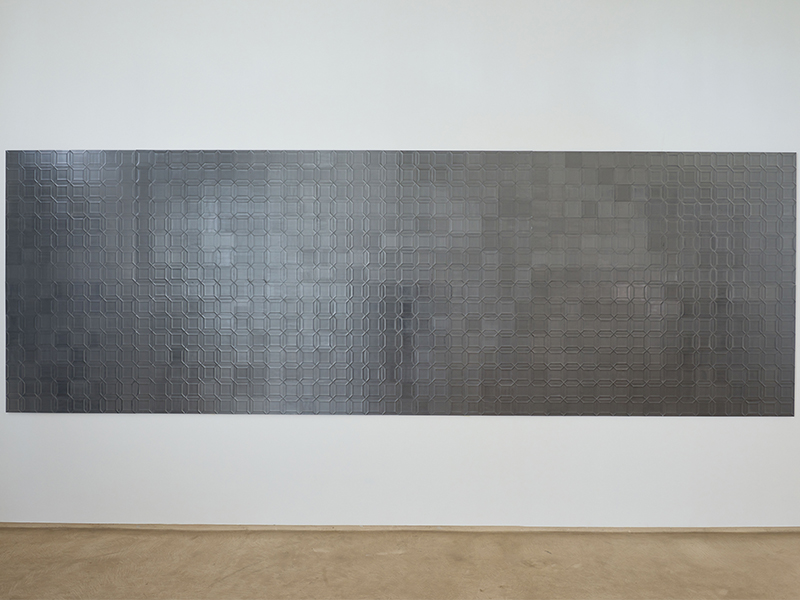 Kolkata's Experimenter gallery makes its way to Mumbai with a new gallery in the city's art district – Experimenter, Colaba. The inaugural exhibition, Making Visible by Ayesha Sultana contemplates the void in between thought and action, inhalation and exhalation, twilight and darkness, and how such momentary interludes may offer possibilities of holding space as an emotive force. A body of paintings of the sea and a seemingly infinite space beyond, inarguably refer to personal emotions as well as to a constant return to looking at water as an amorphous, shape-shifting medium that holds more than what is apparent on its surface. For Sultana, the sea grows to be that place that conceals deep within it, a space of void and water finds itself sculpted both in its rigidity as well as its fluidity through glass, aluminium and brass in the exhibition.
Song to Self, WOLF
Method, Kalaghoda
7th October to 21st October, 2022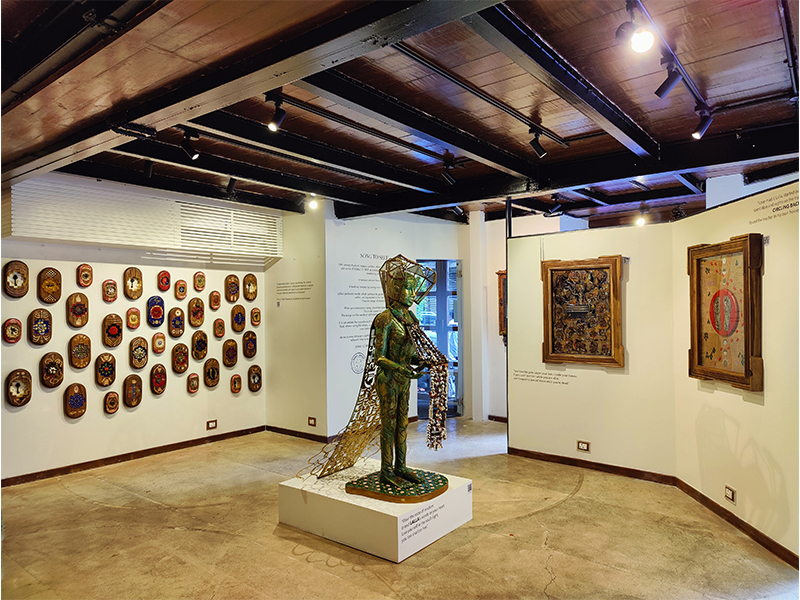 Jaipur-based duo WOLF's brand new show presented by Baro Market takes inspiration from the songs of Lal Ded, a 14th century Kashmiri mystic Lal Ded, fondly called Lalla. Tilted 'Song to Self', the show traces her path through fields and forests towards enlightenment, honouring ancient feminine wisdom. Brought to life in WOLF's signature style that makes use of scrap, discards and found objects from around the world (and in particular, from Kashmir for this show), the show combines the masculine and feminine. "We traveled to Kashmir looking for Lal Ded, to hear her songs amidst the mighty deodars. We followed the sounds of nature, voicing her words as we walked amidst large open spaces. It left a deep impression, and created space!" reads the artists' note.
The Third Epoch
Akara Art, Colaba
23rd September to 22nd October, 2022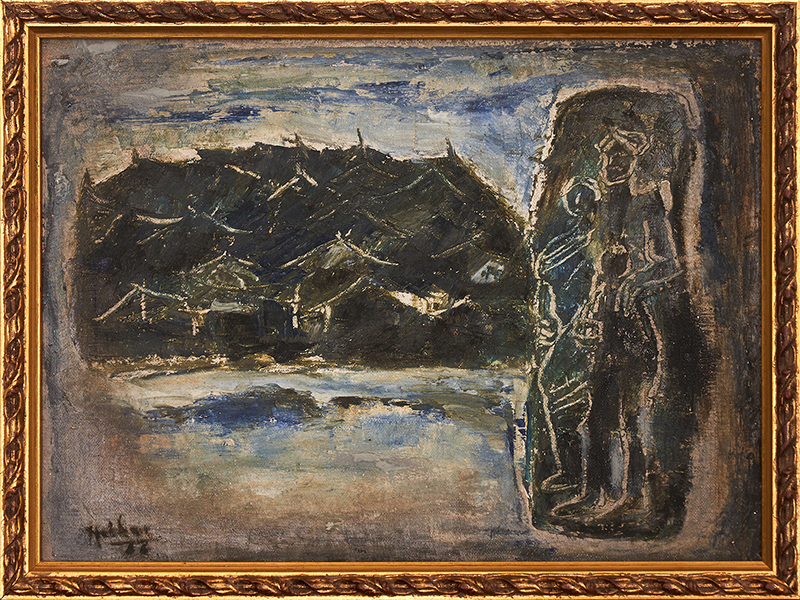 Offering a broadened view of artistic activity in the early years of India's independence, 'The Third Epoch' is a group show projecting works by Amrita Sher-Gil, MF Husain, KG Subramanyan, Sadanand Bakre, SH Raza, FN Souza, NS Bendre, KK Hebbar, Krishen Khanna, KH Ara, Meera Mukherjee, Reba Hore and J Swaminathan.
Whether one consults auction house catalogues or books, the dominant art historical narrative in the early Independence era tends to highlight on the contribution of the Progressive Artists Group and on the individual painters MF Husain, FN Souza, SH Raza, Tyeb Mehta, Akbar Padamsee and VS Gaitonde. While the six artists deserve the recognition they have received, this particular show reassesses their peers, not in order to overturn the conventional view so much as to modify it and reconsider the network of relationships between artists.
By eschewing the overhang of the Progressive Artists Group and making inclusions for the seemingly disparate artists within the same exhibition, the Third Epoch aims to promote new conversations about historical affinities and encourage alternative histories that are truer to the way the art of the 1940s and 1950s was perceived at the time of its creation.
Woman Is As Woman Does
CSMVS Museum, Fort
13th August to 16th October, 2022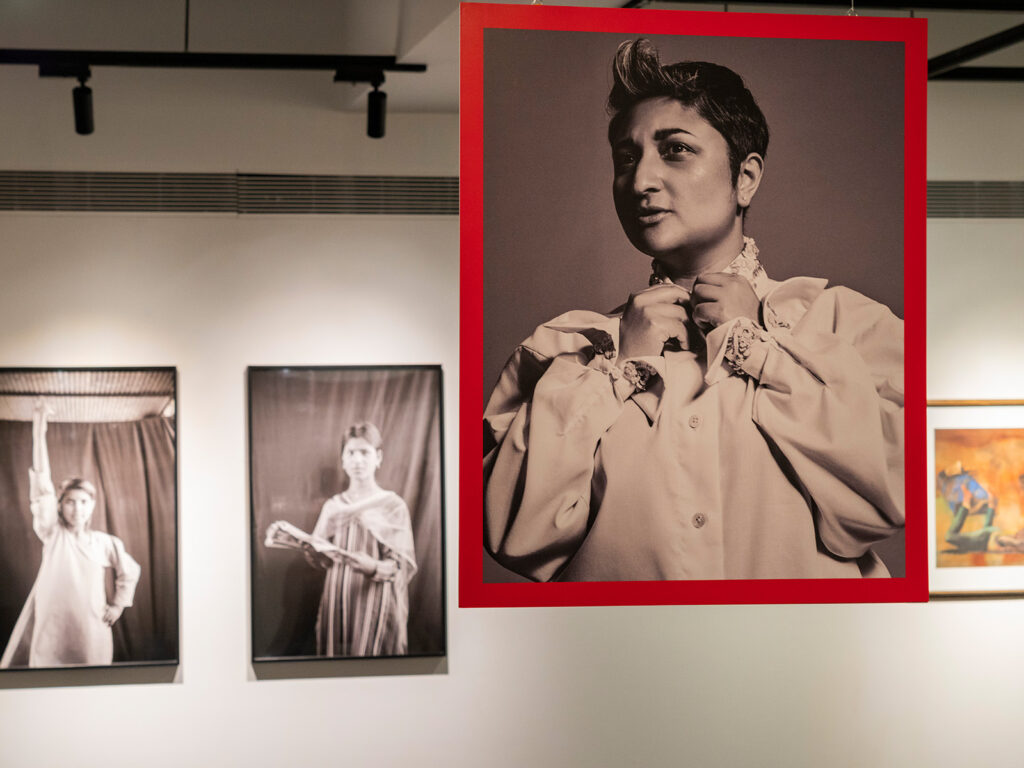 Proposing an inter-generational mapping of 27 women artists who have engaged with postcolonial India's raging social, political and cultural problems, 'Woman Is As Woman Does' presents five generations of practitioners. Curated by Nancy Adajania, it bears witness to the multiple forms of consciousness and agency by which women artists have addressed questions of location, materiality and context.
Eschewing the concept of gender as a static identity, the show presents artists who belong to different classes, ethnicities, and caste groups – embracing iconic works, contextual ephemera, as well as new works. Celebrated artists such as Shilpa Gupta, Zarina Hashmi, and Anita Dube are showcased alongside fresher names such as Purvai Rai and Al-Qawi. While The CSMVS Museum celebrates its 100th anniversary (coinciding with 75 years of India's Independence), the show pays tribute to female power across socio-cultural, political and economic spheres.
ROW by TUNDRA
Tao Art Gallery, Worli
21st September to 5th October, 2022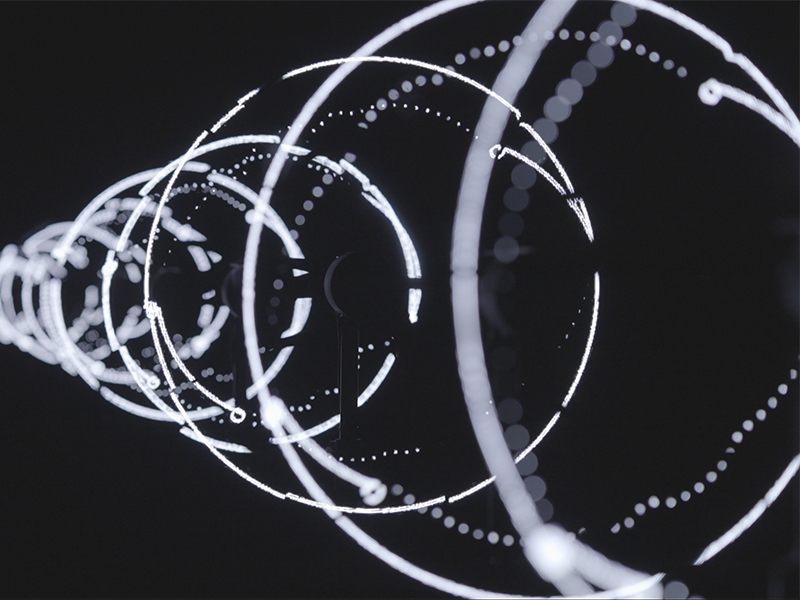 For the first time in India, the European artist collective TUNDRA showcases their audiovisual work at Tao Art Gallery, Mumbai, from 21st September to 5th October. ROW has been displayed across the globe, most recently at exhibitions in London, Shanghai, Amsterdam and Barcelona. A holographic installation which is composed of a modular and a scalable array of screens, ROW takes the shape of a canvas that is constantly changing in length and shape. Translating raw visuals driven by generative sound, the content is echoed on this canvas with a slight delay, thus creating various moving patterns that highlight and reflect the spatial characteristics of the space where it is installed.
The exhibit is presented by Floating Canvas Company as a satellite event of Mumbai Light
Festival – a one-of-its-kind public art festival of lights that will launch its inaugural edition in early 2023.
Closer, Not Far By Shradha Kochhar
Lovebirds, Communion in Colaba
8th September to 24th September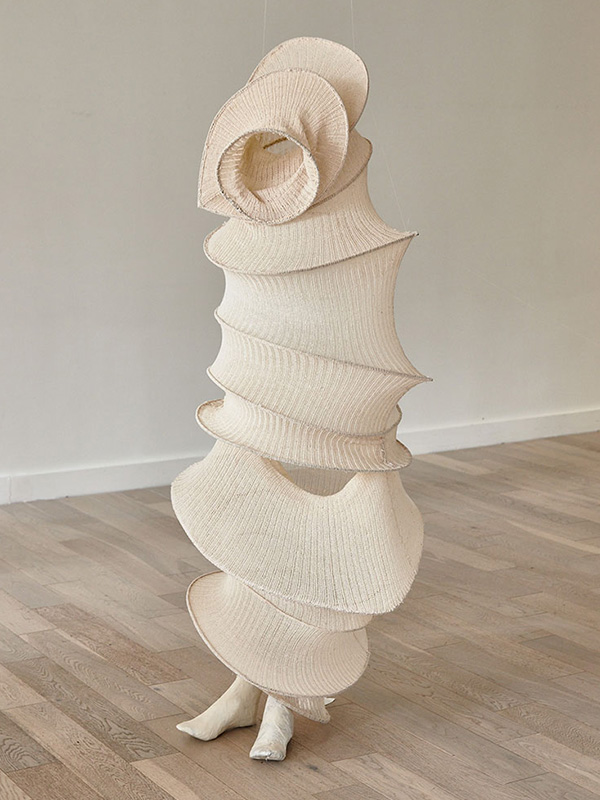 A new, experimental space for emerging art, Lovebirds, Communion is an extension of Lovebird's store in Mumbai which launched earlier this year. Gursi Singh of Lovebirds says, "Over the next year, our Colaba store will house various creators' practices and explorations on a revolving basis, supporting an open-ended exchange of ideas, dialogue, research, inquiry and disciplines."
Their first-ever exhibit is by Shradha Kochhar, a textile artist and knitwear designer based in Brooklyn, New York who is best known for her home spun and hand knitted 'khadi' sculptures using 'kala cotton'. An intersection of material memory, sustainability, and intergenerational healing, her show 'Closer, Not Far' comprises sculptural and flat knitted objects in a soft ecru and brown. The objects include family portraits, alternate tools and future heirlooms illustrated as heavyweight dense abstract forms replicating the human body and its parts intertwined in a loosely coiled spiral as well as delicate translucent two-dimensional knitted drawings suspended midair. "My mission is to understand the potential in soil and to establish an alternate system of textile farming and making, that discourages modern technology that feasts on the felling of forests and extraction of resources," says Kochhar.
Tantra On The Edge
DAG, Taj Mahal Palace & Tower in Colaba
6th August to 30th September, 2022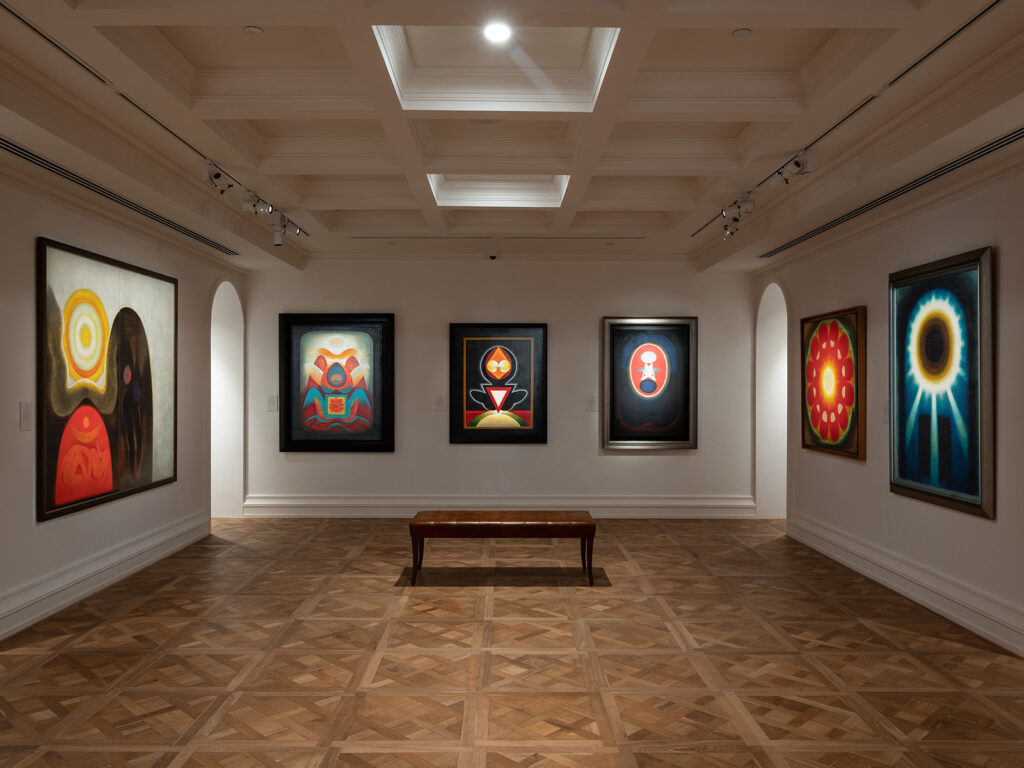 Gathering the works of sixteen prominent Indian artists under the single theme of the transient but least definable phase of contemporary art in the last century, DAG announces 'Tantra on the Edge: Inspirations and Experiments in Twentieth-Century Indian Art'. It features the artworks, inspirations, and experiments of artists that had a sustained relationship with tantra philosophy, its vivid, abstract sacred symbols, or their personal spiritual illuminations. Curated by author and tantra scholar Prof. (Dr.) Madhu Khanna, the show marks an important moment in the documentation of the role and influence of tantra on modern art.
Each of the artists featured draws from tantra philosophy both wholly and tangentially – including G. R. Santosh, Biren De, Prabhakar Barwe, Sohan Qadri, J. Swaminathan, V. Viswanadhan, S. H. Raza, Shobha Broota, Manu Parekh, and Satish Gujral, alongside others. Ultimately, the show aims to ensure that future generations will have the benefit of the art and knowledge that is so essential to our understanding of our own art history.
This Ground, Plus: Khotachi Wadi in Design Context
47-A, Khotachi Wadi
24th July to 9th September, 2022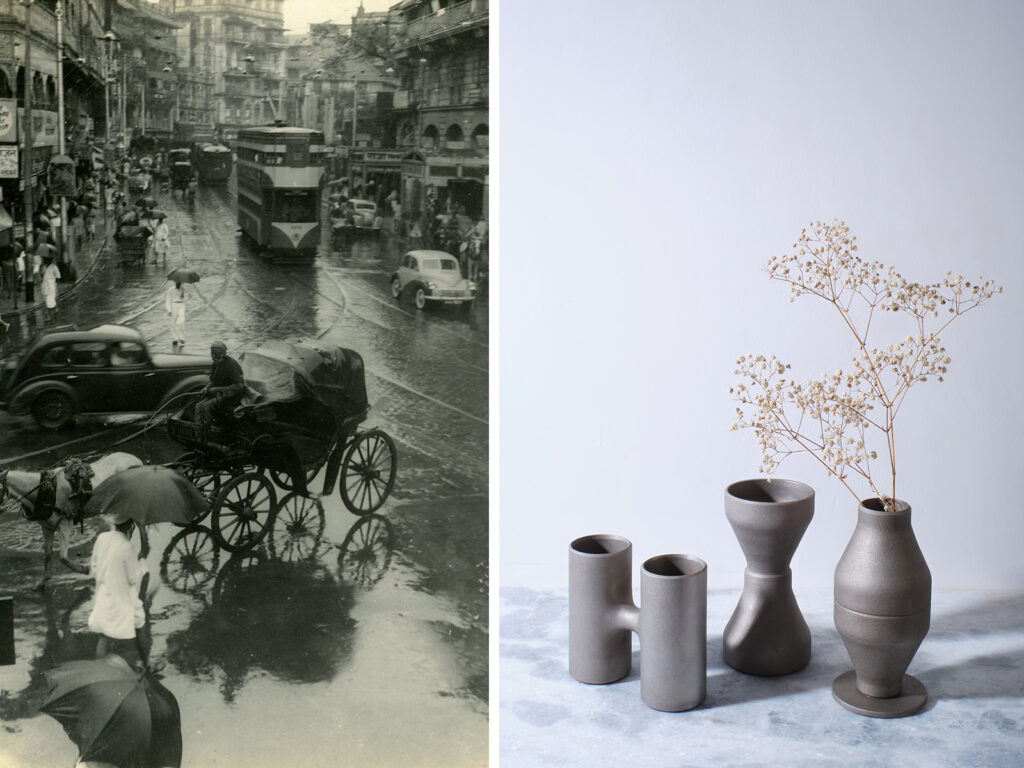 Tracing the history of Khotachi Wadi (located in South Mumbai's Girgaum) through disciplines of architecture, culinary histories, speculative art, early street photography, and product design, this exhibition brings a wealth of archival material into conversation with contemporary design objects. 'This Ground, Plus: Khotachi Wadi in Design Context' is curated by academic and local resident André Baptista, along with Chatterjee & Lal. It brings together the voices and stories of generations of residents at a moment of unique importance to the area.
Khotachi Wadi's cultural significance is considerable; the built structures and cultural elements in this heritage precinct trace their antiquity to the early 19th century. As part of the city's expansion, East Indian Christians, who originally inhabited the Islands of Bombay and surrounding areas, moved into the locality establishing an enclave complete with distinctive bungalows derived from Portuguese Colonial Architecture mixed with regional sensibilities. Creating a compelling visual narrative are the exhibits that have been generously lent by residents of Khotachi Wadi, including photographs, original sale deeds, and other precious objects from their homes.
Follow / Unfollow
Akara Art, Colaba
26th August to 17th September, 2022
'Follow/ Unfollow' is a group show projecting works by 18 artists born in the 1930s and 1940s, including the likes of Manjit Bawa, Nalini Malani, Anjolie Ela Menon, Vivan Sundaram, and Ganesh Pyne. These artists pioneered innovative forms of figuration in deeply individualistic styles. By drawing on an extraordinarily wide range of sources like Ajanta murals, early Renaissance European painting, pahari miniatures, Kalighat pats, the work of Indian modernists, the decoration of roadside shrines, and so on – they sidestepped the accusation of derivativeness that was commonly thrown at the previous generation of Indian artists.
Their eclectic choices of following and unfollowing allowed them to evade the 'Indian X' label, where X stood for Pablo Picasso, Marc Chagall, Francis Bacon or some famed western modernist. The victories of these artists were hard won and visions slow to mature, but their collective achievement represents the definitive coming of age of Indian modernist art.
Autobiography of a Line: The Photographs, Prints and Paper Cutouts of Nasreen Mohamedi
Chatterjee & Lal, Colaba
15th July to 3rd September 2022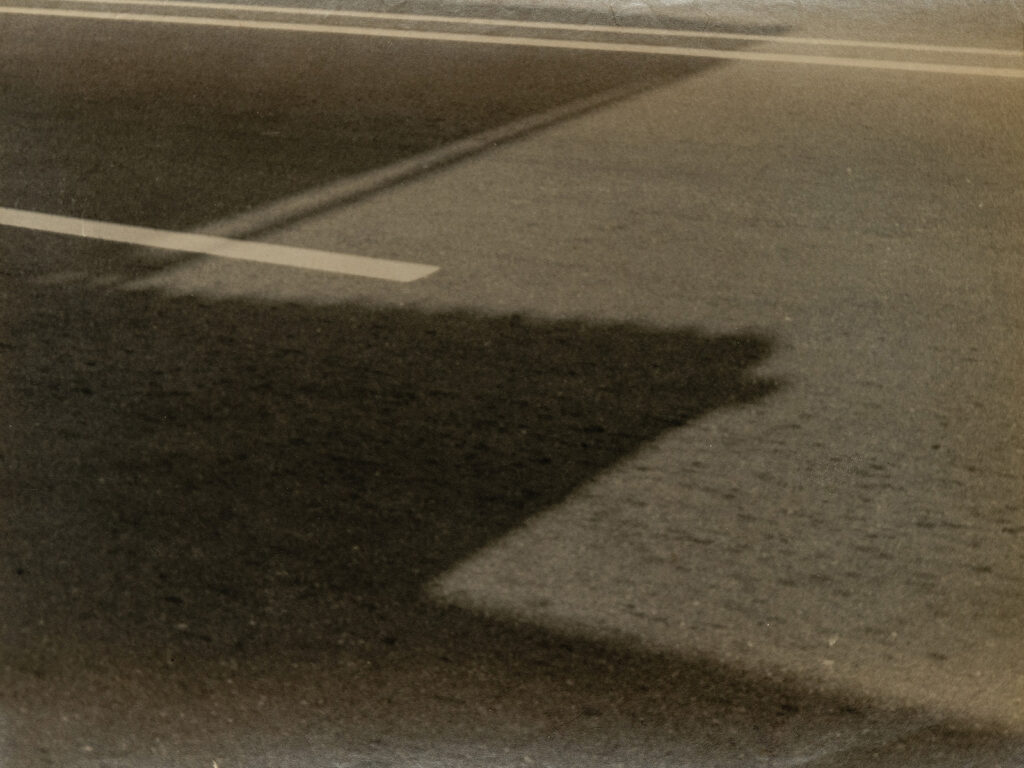 Celebrated Karachi-born artist and photographer Nasreen Mohamedi is mostly known for her minimal architecturally-soaked line drawings in the best traditions of international modernism. She has emerged as one of South-Asia's most important post-Independent abstractionists.
This exhibition attempts to trace the reception of the poetic image in Nasreen Mohamedi's photographs, prints, and paper cutouts. Through these works, Mohamedi employed ideas around space as well as demonstrated the importance to her practice of experimentation with line and form.
Since Mohamedi never exhibited these works in her lifetime, exhibitions of her photography have been very rare, and 'Autobiography of a Line' marks a first in Indian exhibition history.