New In Dubai – La Nena Embraces Galician Craftsmanship And Earth Tones
31

Jan

'23

2:49 pm

by

Sneha Shah
In the luxury playground that is Dubai, the hospitality landscape is brimming with a plethora of new restaurants and cafes that offer ingenious cuisines and experimental aesthetics. Tucked within Dubai's creative industrial district is La Nena Coffee, an avant-garde concept completed by A Vida Group which combines a quaint café experience with an interior design studio and a retail space. Alongside the decorative interior collections of its sister brand La Nena Home, it also boasts a delicious array of coffees and pastries.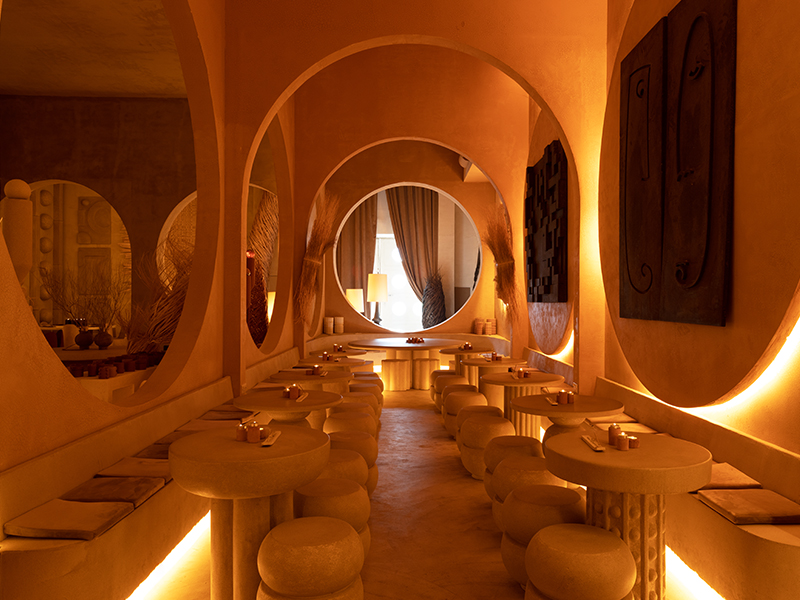 "La Nena Coffee is a coffee house that combines a passion for coffee and design, offering creative and inspiring proposals. In our spaces, a new way of enjoying specialty coffee is born", expresses the La Nena team. "Our mission is to offer the best coffee and explore its taste potential accompanied by a varied menu and a caring atmosphere creating a 360º experience".
The design sensibilities of La Nena engulf the space, from its interior surfaces to the furnishings, décor, and even the dinnerware. To create natural, seamless surfaces that merge fluidly into one, a series of rounded organic forms have been handcrafted in the company's signature solid-surfacing materials, by local artisans from Spain's Galicia region. A Vida Group has drawn on local materials and traditional techniques from the hands of craftsmen in Lugo, Spain.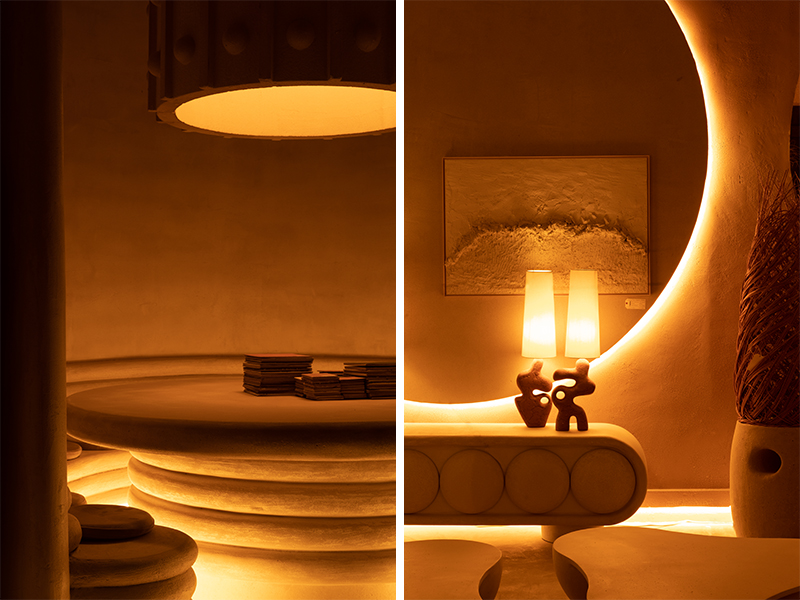 Focusing on coherent cementitious surface coatings, the creative studio unites its signature styles and processes with modern techniques for this new immersive studio, retail and dining concept in Dubai. With characteristic natural elements and recycled products transformed into distinct homeware and architectural finishes, the interior is a bold showcase of La Nena's home décor brand. Each surface renders a unique feel with deep, clay-like earth tones that are handmade using mineral pigments and applied manually.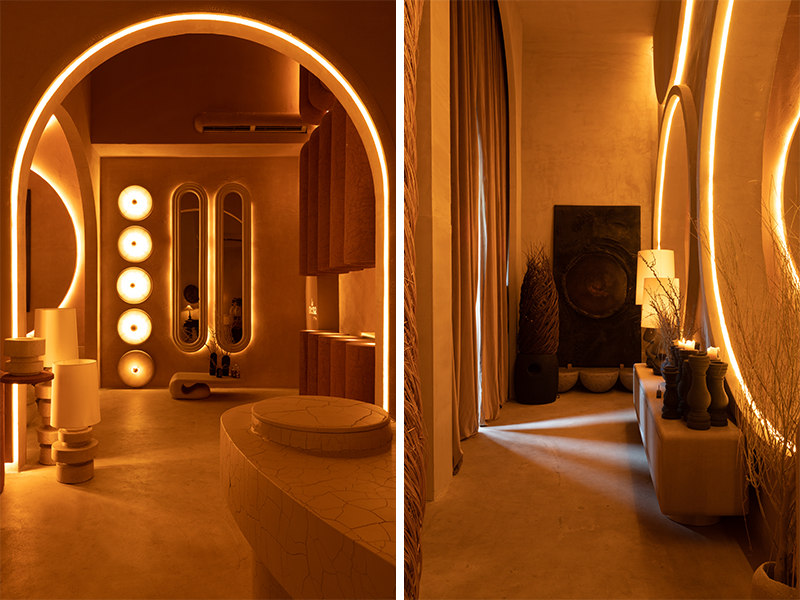 In a 360-degree experience, the cavernous La Nena Coffee is tied together with Middle-Eastern-inspired arching forms and organic curves, a minimal material palette with warm hues that create a vivid and intimate yet inviting ambience. The raw textures are highlighted by warm glows of soft spotlights, which further accentuate the blending surfaces. In a continuous vision, the walls merge into the ceiling, the seating merges into the ground, and the tabletops merge into sculptural decor pieces and statement dishes. 
In addition to the specialty coffees, the space features unique decorative elements and kitchenware from La Nena Home that can be purchased to create a space full of harmony in every corner of the home. Inside the coffee shop, there is an 'Ineffable' space where the brand team also interacts with design professionals offering high-end services in design and bespoke projects, from small to large scale, challenging conventions and creating innovative designs.
"In our workshops, tradition is recovered, without losing sight of innovation and new technologies, which allow us to develop infinite decorative solutions. Under its franchise model, La Nena Home combines creativity and passion for design and craftsmanship", concludes the La Nena team. 
Also Read: This Saudi Arabian Espresso Bar Is A Silverscape Of Dynamic Futurism