New In Mumbai: A Live Jazz Restaurant, A Hip Pizza Outpost And More
23

Dec

'22

1:41 pm

by

Crew
Our roundup of Mumbai's newest restaurants includes a Mediterranean pizza outpost by Bastian Hospitality, a restaurant with an 'art-on-plate' concept, and a Julius Caesar-inspired establishment. Read on to know more!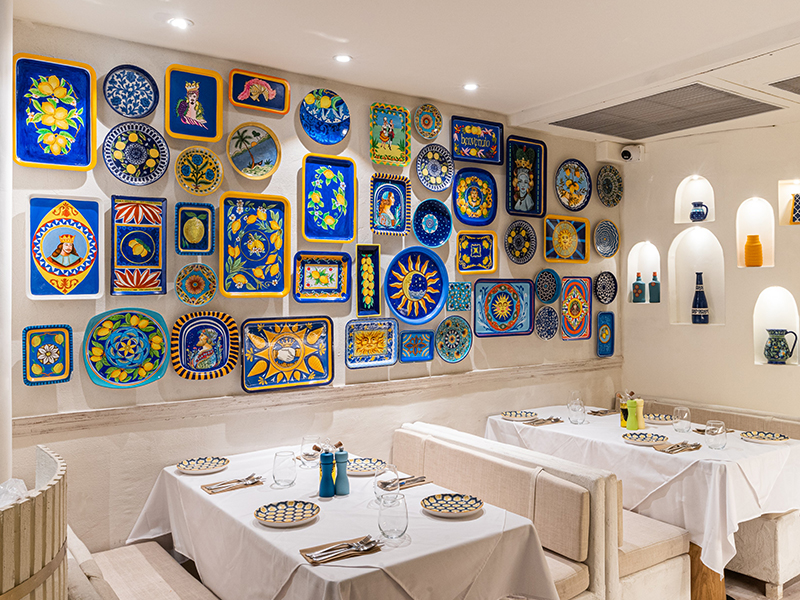 #1 Bizza, Bandra
Bastian Hospitality's newest undertaking, Bizza is a sun-kissed Mediterranean dream – complete with plastered white walls, natural linen and jute furnishings, and an abundance of natural light. The pièce de résistance is a stunning faux tree in the center, extending branches heavy with lemons and evil eye charms towards the ceiling. Conceptualized and designed by Minal Chopra along with Founder & CEO Ranjeet Bindra, the interiors are complete with vibrant blue-and-yellow curios, vivid wall art, and rustic decorative lighting in line with the Mediterranean ethos. The theme extends to the patterned, brightly coloured dinnerware as well – promising an immersive experience. Bandra's hottest new destination for artisanal pizza, Bizza balances indulgence with rusticity in an effortless fashion.
Also Read: What If The White Lotus Came To India? Here Are Our Dream Locations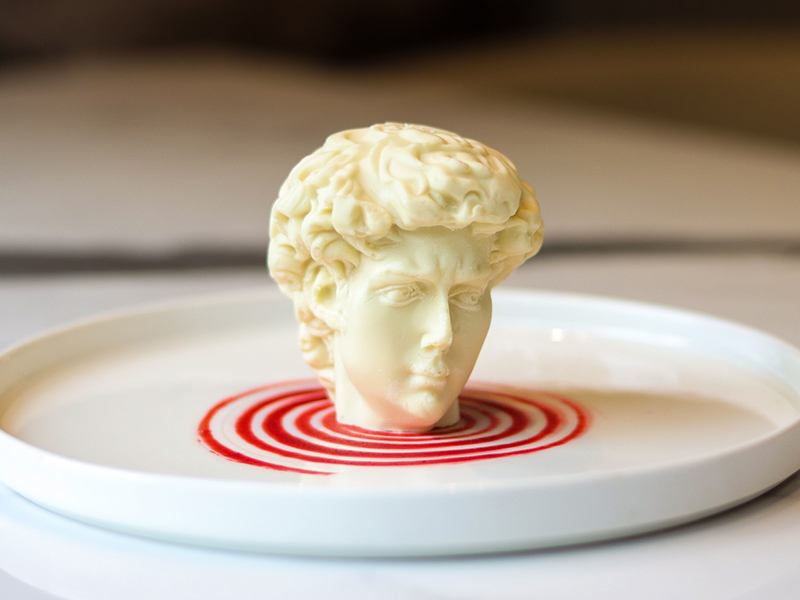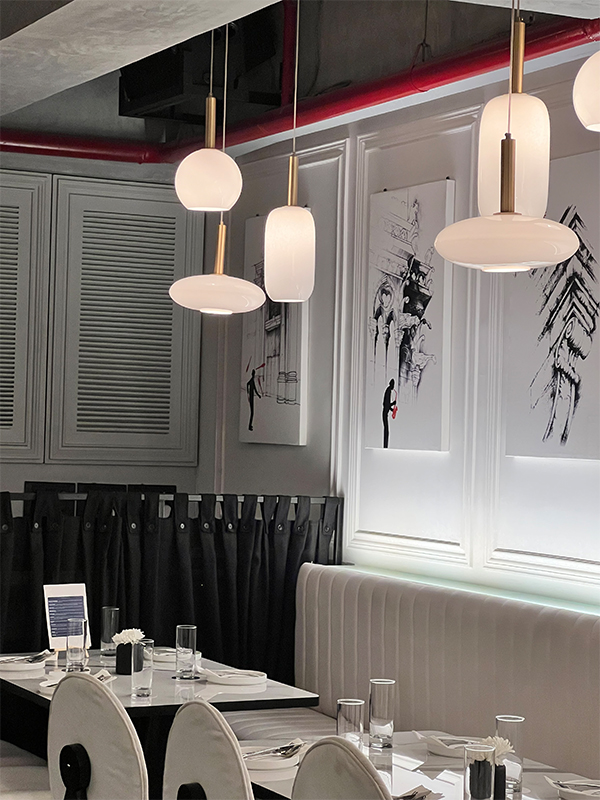 #2 Nava, Bandra
Nava celebrates the very essence of an ambrosian meal; it is an ode to ingredient-driven cuisine, culinary innovation, and a distinct 'art-on-plate' concept. The restaurant draws inspiration from founder Anushka Pathak's travels and Chef Akash Deshpande's stints across the globe. From Vincent Van Gogh's Starry Night to Michalengo's David, the inspired desserts are works of art in and of themselves. Designed by Tejal Mathur, the restaurant's interiors reflect a simplified freshness. The doors and walls feature classical European elements, lending a sophisticated, almost Parisian feel to the space. The bar has an irregular form and shape; giving the impression of being cut out of a deep wall. In addition, a hint of interpreted Banksy on the walls adds a hint of surrealism to the space.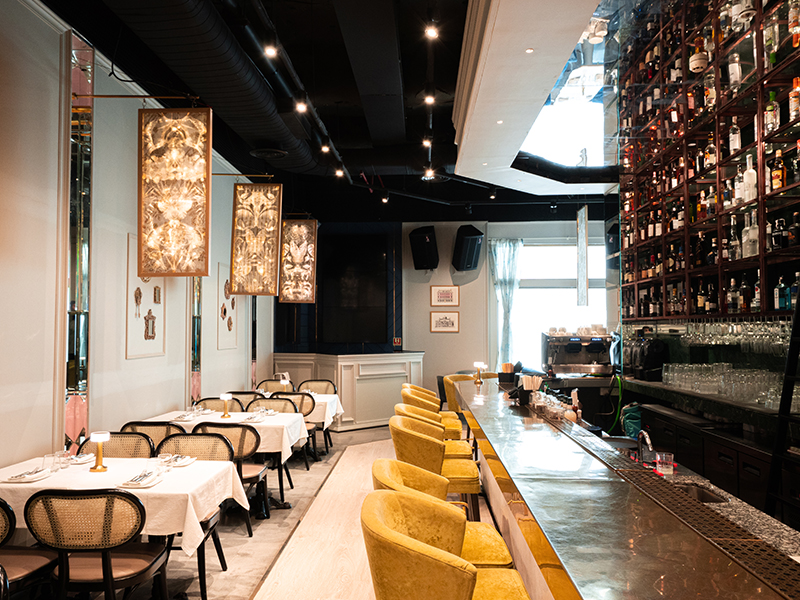 #3 Julius, Lower Parel
Julius is an epicurean tribute to the legendary Roman emperor, bringing the heritage, passion and culture of Europe back to Mumbai. The restaurant it offers a contemporary take on the royal feasts of 49 BC – 44 BC, reviving traditional cooking methods and ingredients from Julius Caesar's ruling regions. Designed by Divya Khasia along with restauranteur Prashant Issar, the interiors feel like a modern rendition of a regal dining hall – complete with sapphire chesterfield sofas, hand painted chandeliers, and gold framed mirrored accents. Fluted details and mirrored elements add to the glamour of the restaurant, as does the sprawling gold wraparound bar. In addition to the general dining areas and bar, the restaurant also features a private dining room. Julius' seasonally-driven approach to cooking ensures authenticity while evoking a sense of the modern European élan.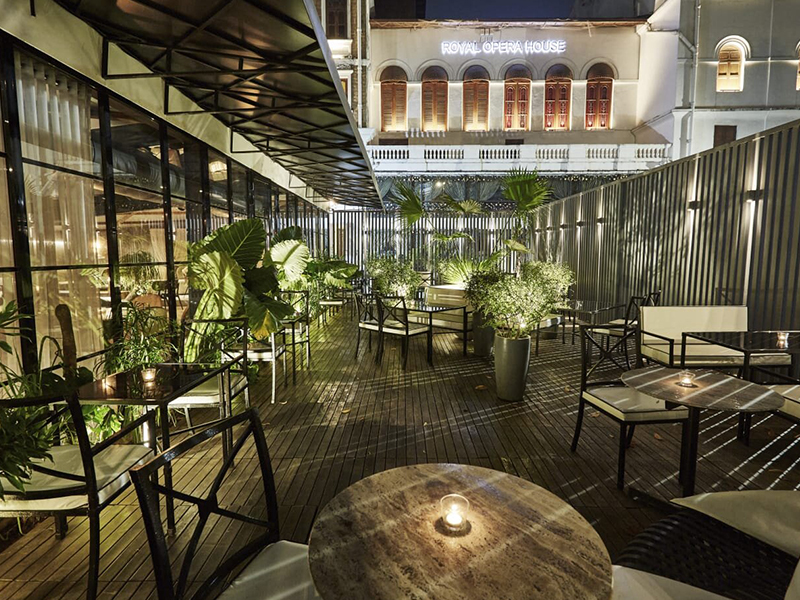 #4 HOTL, Opera House
Filling the void left behind by its iconic predecessor – The Quarter restaurant that closed its doors in 2019, HOTL offers the promise of revival. Guests can experience the same musical spirit in two settings – on the outdoor deck surrounded by greenery with the 102-year-old Royal Opera House Theatre as a backdrop, or in the stunning indoor area. Conceptualized and designed by founder Nico Goghavala and his wife Kamal Sidhu, the 120 seater restaurant embodies contemporary glamor. The restaurant is currently open for dinners Tuesday through Sunday, and for Sunday Brunch. 
Also Read: Delhi's Indian Accent Launches HOSA In Goa, An Experimental South Indian Restaurant