Panoramic Raas Hotel, Jodhpur
16

May

'15

9:00 am

by

Crew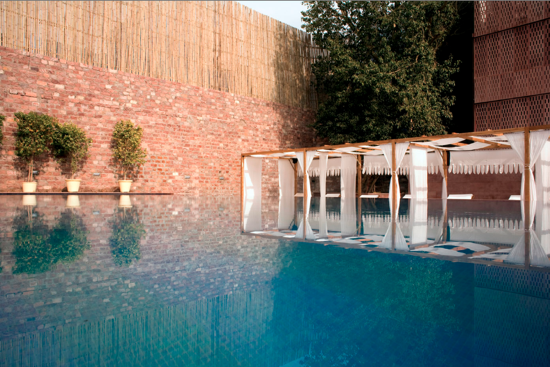 Recently our trip to Jodhpur had us our staying at boutique luxury hotel, Raas, Jodhpur. So fabulous is this property that it made it to our #wehavetofeature list of spaces. It has been designed in collaboration by Ambrish Arora, Lotus, New Delhi & Rajiv Majumdar, Praxis, Bangalore. Located in the heart of the city, Umed Chowk, Raas Haveli finds itself overseeing a panoramic view of the Mehrangarh Fort. Inheriting 3 structures from the 17th – 18th century, Raas has been transformed into an achingly hip haveli. From private gardens to a rooftop bar every detail has been paid attention to. One such detail we loved, was the color of the staff Nehru jacket which shifted from the iconic Jodhpur blue, in the day, to charcoal black in the night.
The exterior inspired by the age old double skinned structures of the region, (the traditional stone latticed jharokha forms of Rajasthani architecture – which perform multiple functions of passive cooling and offering privacy to the user) these buildings act as lanterns framing the site. The drama of the stone jaali (lattice) is heightened by the fact that these panels can be folded away by each user to reveal uninterrupted views of the fort, or can be closed for privacy and to keep the harsh Jodhpur sun out.
The rooms are modern with traditional elements intertwined. Black chevron pattern etched cement terrazzo in the rooms and bathrooms bathed with ivory in situ. The suites and spa have hand cut stone and Indian peacock arches juxtaposed with contemporary decor. All handcrafted locally in sheesham wood, including furniture and cabinets. White muslin fabric forms large part of the soft furnishings, adding a drop of cool to the scorching desert.
Apparently all the services have been planned with Green methods and technologies. All the rainwater runoff from the buildings and rest of the site is being harvested through pits that are an integral part of the landscape. This only adding a cherry to the beautifully designed property by Indian designers.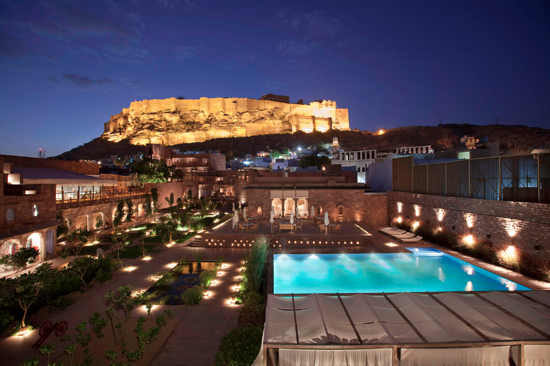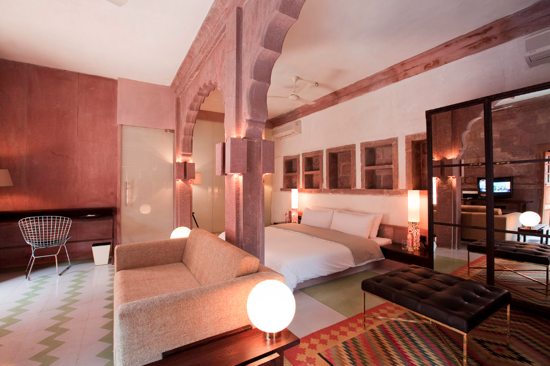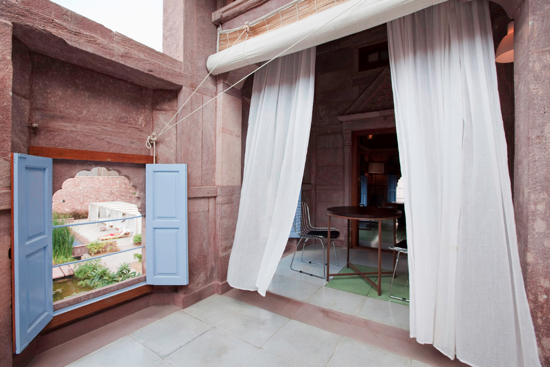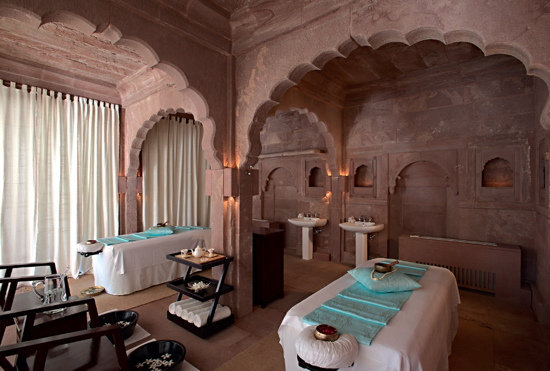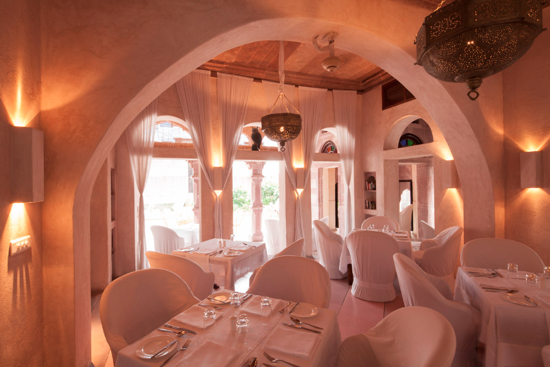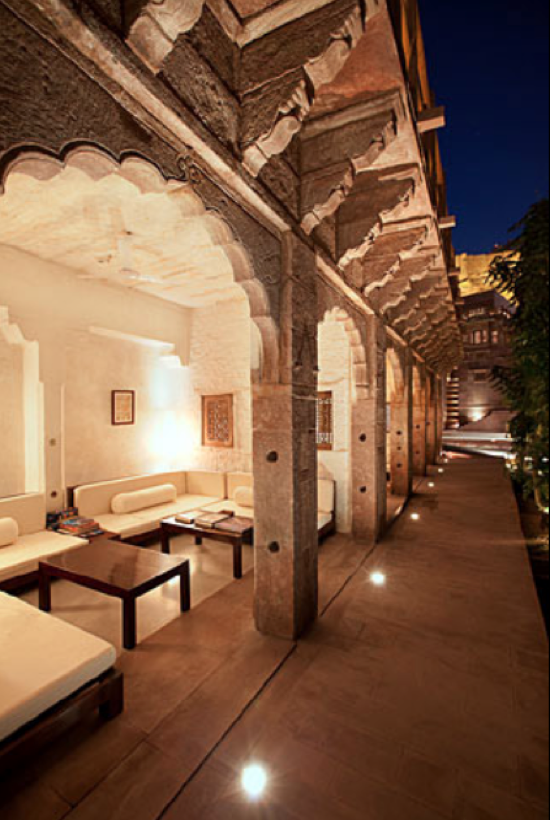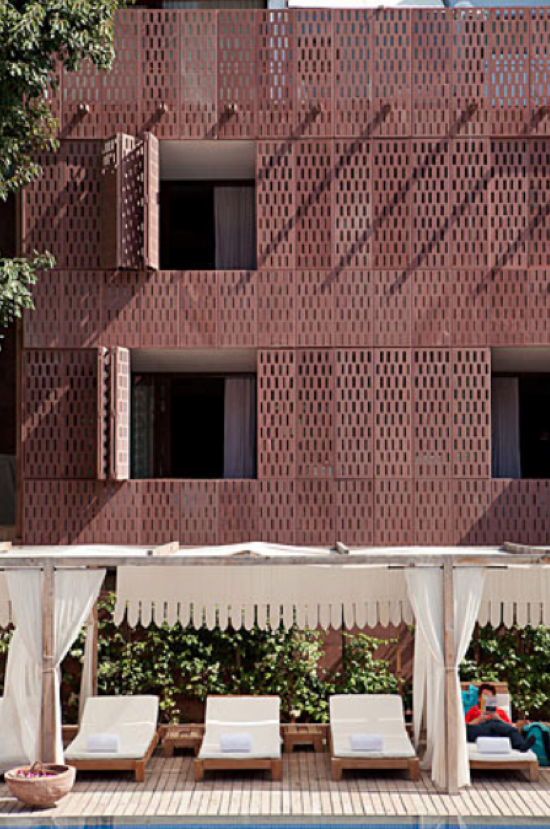 Photographs via Raas