Paresh Maity's Monumental New Show Spans Four Decades Of His Artistic Oeuvre
8

Dec

'22

4:32 pm

by

Nuriyah Johar
Paresh Maity's artistic expression isn't isolated. Rather, it is only made possible by those around him – right from the craftspeople that actualize his visions to the audiences that assign meaning to them. "You are all a part of this," he says, gesturing towards the grand bronze sculptures and oil paintings around him at the film-studio-turned-exhibition-space in Mumbai that currently houses some of his most compelling work. On display is 'Infinite Light' – a significant, multi-genre exhibition of the work of the renowned artist.
Spread over a period of five months across Delhi, Mumbai, Kolkata, and Bangalore, the exhibition marks six years since Maity's last solo show. It is, however, well worth the wait. Spanning nearly four decades of his artistic oeuvre, 'Infinite Light' is matchless in both scale and grandeur.
"I am enamoured by the magic of light. I live every day of life just absorbing and understanding light for its qualities of magic and caprice" – Paresh Maity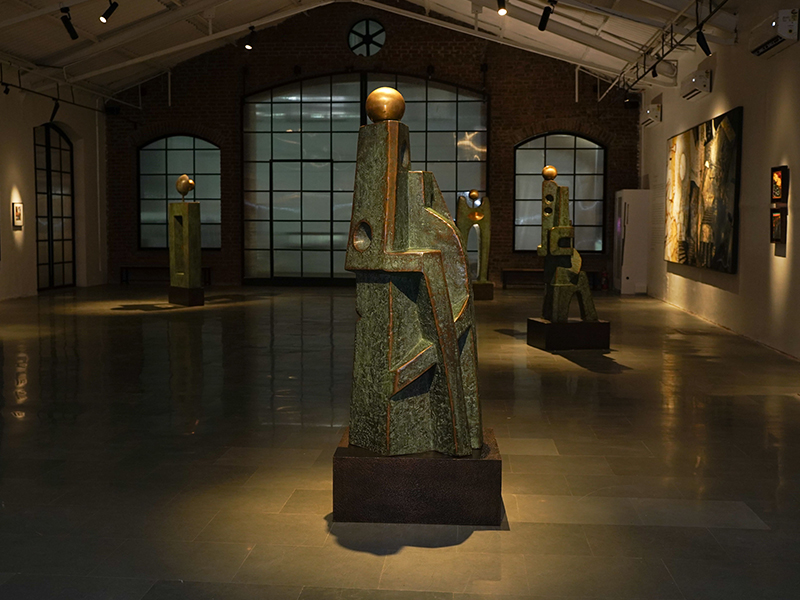 The show's Mumbai chapter is presented by Art Musings, a gallery that has long represented Maity in the city. Their involvement in this project celebrates an ongoing commitment to Maity's art and his commitment to them as fellow travellers on his expansive journey. "Paresh Maity and Art Musings share an amazing journey spanning over three decades – a gallery-artist bond that goes beyond the boundaries that define it, to a relationship cemented in deep trust and warm friendship. Working with him on this mammoth exhibition has been truly exciting," says Sangeeta Raghavan, Gallery Director, Art Musings. She goes on to add, "Paresh is at a stage in his journey where he is able to be fearlessly experimental. It has been interesting to see his evolution; carrying the essence of his past with his vision firmly fixed on the future."
Also Read : Mumbai Art And Design Guide 2022 : An Updated List Of Exhibitions Currently On View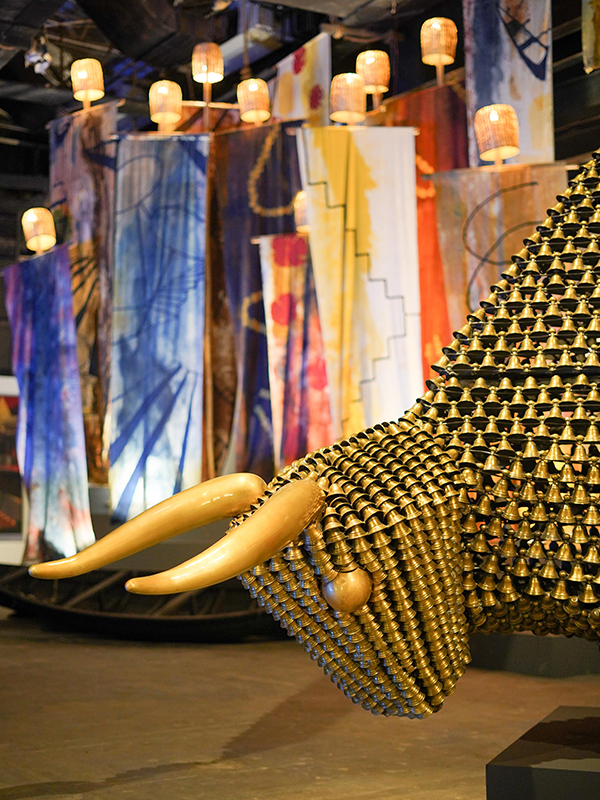 On display until 10th January 2023, the show is being held at an off-site venue, Snowball Studios at Worli. Eschewing the white cube gallery structure in favour of an industrial film studio was a conscious decision. For one, it was amongst the few spaces that could house Maity's large-scale sculptures and paintings, some of which soar up to 15 feet. The raw backdrop also served as a compelling foil to the ideas of propriety that tend to surround high art. The exhibition includes never before seen pieces from the artist's personal collection, and the iconic sculpture, 'The Force', wherein 8,500 brass bells take the form of a mighty bull.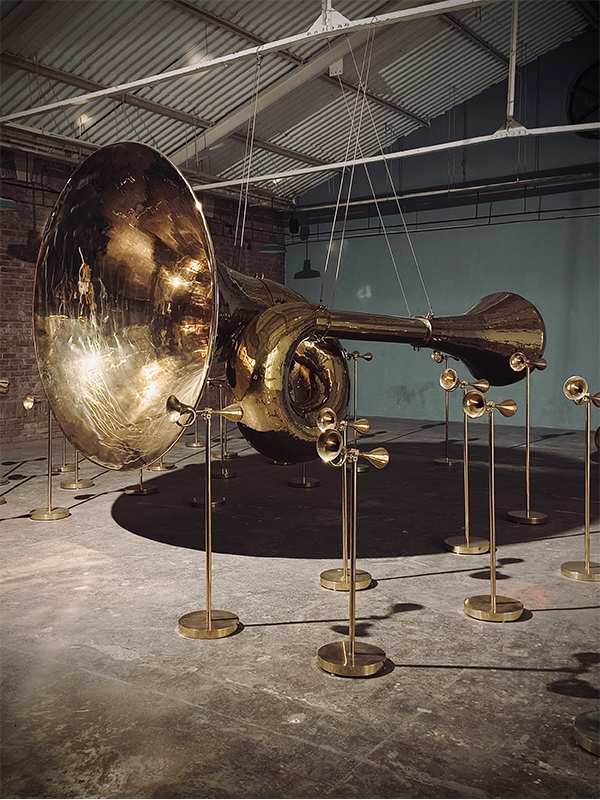 "I am enamoured by the magic of light," says Maity. "I live every day of life just absorbing and understanding light for its qualities of magic and caprice. Colour helps to express light, not the physical phenomenon. It is not easy to capture, sometimes I feel as if I am chasing it, it has gone. This elusive quality compels me to study it more closely. You can see this play of light in almost all my works. Even in abstraction, you can see the play of luminosity. My journey has led me, not only to the discovery of the chiaroscuro of light and shade but also to an inner tranquility – a quiet glow that I hope will act as a beacon of light to guide me on my journey in the years to come."
In addition to the exhibition at Snowball Studios, Jehangir Art Gallery will be showcasing Paresh Maity's watercolour paintings spanning three decades, along with the artists' single edition ceramics section from the 8th to the 12th of December.
Also Read : Moulding The Unapologetic Feminine – Sculpted By Schiaparelli, Misha Japanwala & Shilo Shiv Suleman