The Top Things To Do In Singapore If You Are An Art and Design Enthusiast
11

Oct

'22

4:16 pm

by

Sneha Shah
Singapore is now a destination in its own right, no longer a stopover! The balmy tropical island is an epicurean playground covering all price points, from cultural expeditions to culinary experiences; offering righteous architectural attractions in the form of botanical outdoor spaces, historical museums, experimental art galleries and world-class performance venues. "As we prepare to welcome more visitors back to Singapore, the Singapore Tourism Board (STB) has worked with various stakeholders to tap into the city's rich cultural capital, through events and experiences that add vibrancy and diversity to our tourism landscape. We support industry partners in the development of new art and cultural experiences to curate an attractive year-round calendar of arts and design events", says Yap Chin Siang, Deputy Chief Executive, Singapore Tourism Board.
As part of a press trip organized by the Singapore Tourism Board, Design Pataki brings to you our picks of what to do when you're in Singapore –
1. Museum of Ice Cream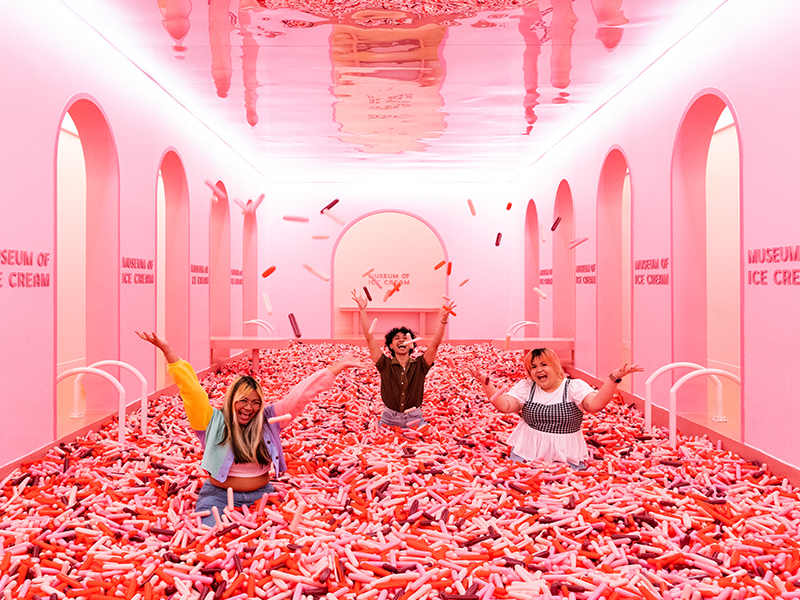 The Museum of Ice Cream transforms concepts and dreams into spaces that provoke imagination and creativity. MOIC is designed to be a culturally inclusive environment and community, inspiring human connection and imagination through the universal power of ice cream. This unique museum features 14 multi-sensory installations where one can try a range of special sweet delights. Designed beautifully in myriad shades of pink with plenty of knicks and knacks for ice cream lovers, this place is a photographer's dream destination.
2. ArtScience Museum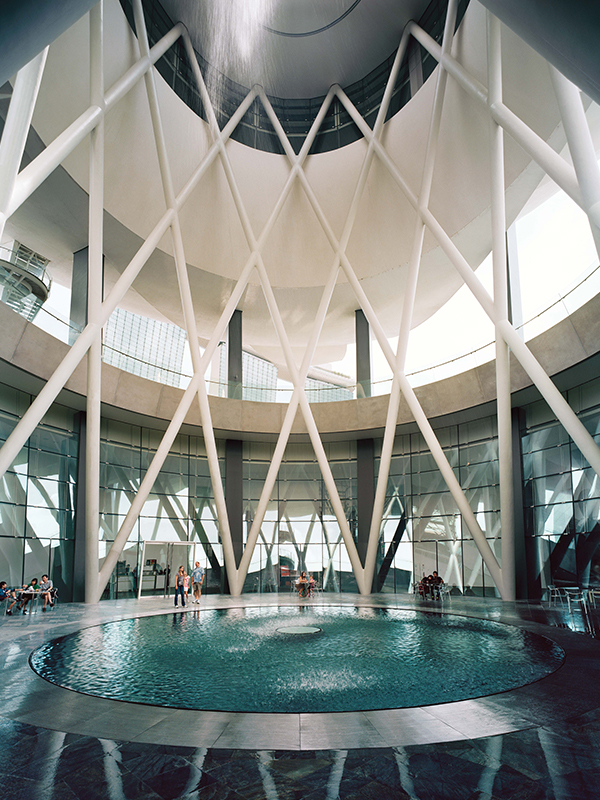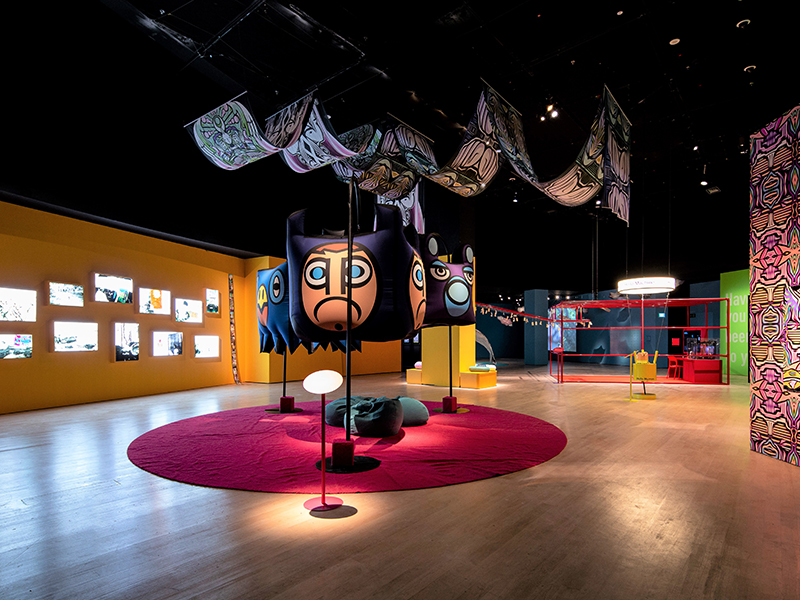 The ArtScience Museum is Asia's first museum dedicated to the exploration of creative processes at the intersection of art, science, technology, and culture. It is a highly regarded cultural landmark in Singapore that collaborates with world-renowned museums and institutions to bring major touring exhibitions to the region. This lotus-inspired building is composed of 21 gallery spaces with a total floor area of approximately 50,000 square feet. Education outreach is an essential element of the Museum's vision. Regular programmes, including exhibition-themed workshops, guided exhibition tours and talks, are conducted for visitors of all ages.
Also Read: Capella Bangkok : A Calming Riverside Retreat In The Heart Of City
3. National Design Centre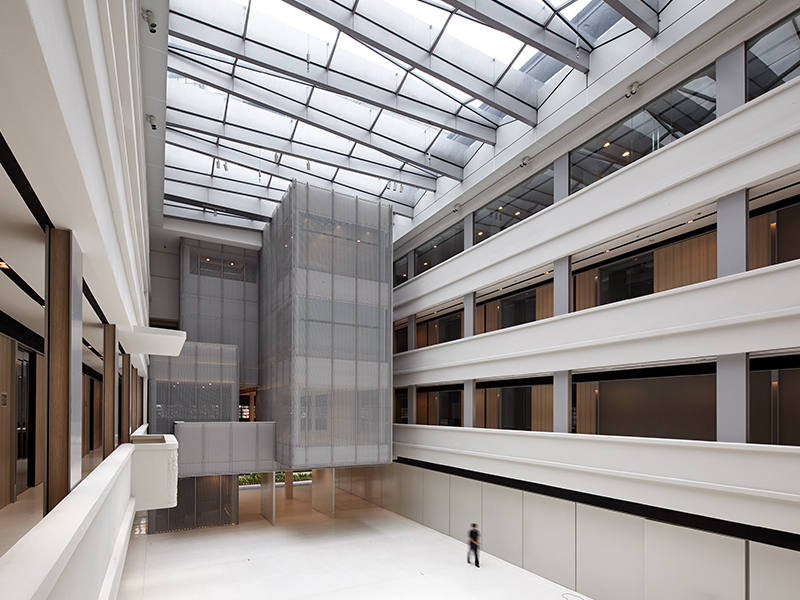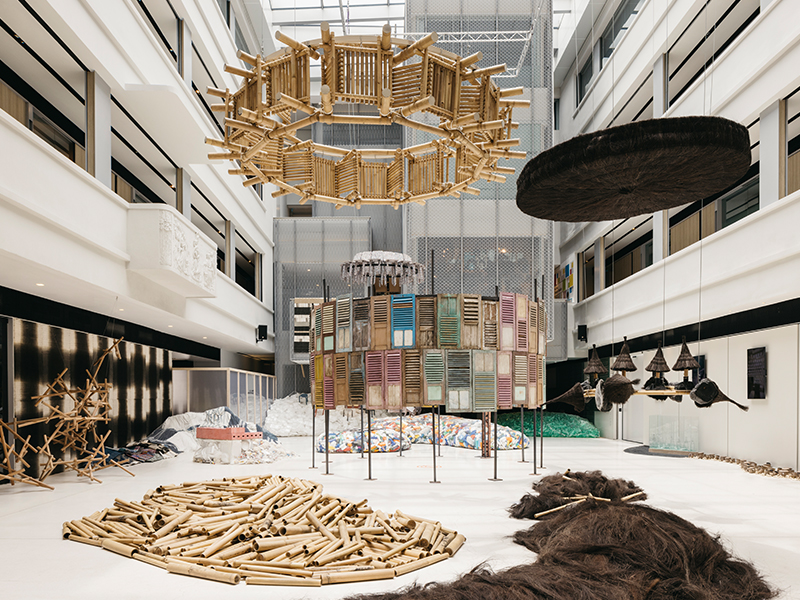 Located in the Bras Basah-Bugis district, the National Design Centre is a nexus for all things design, serving as a lecture hall, space for public exhibitions, and a think tank for Singapore's growing design culture. It serves to foster and deepen the appreciation of good design through communal engagement activities and exhibitions. SCDA Architects, recipient of the President*s Design Award, Singapore's highest design accolade, designed the centre through the creative restoration and adaptive resume of existing buildings. A thriving venue for visitors, NDC adds to the pulse of the city's district of arts, culture, design, heritage, learning and entertainment.
4. National Gallery Singapore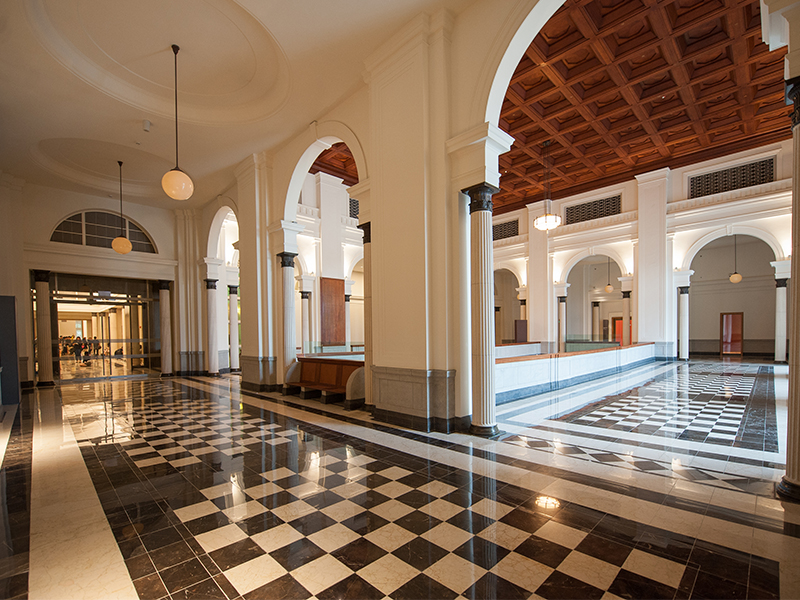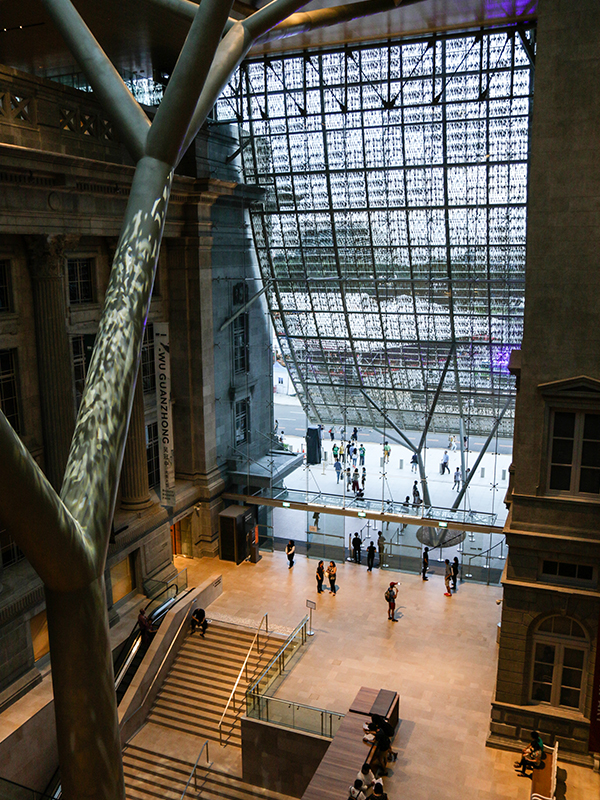 The gallery is housed within two iconic Singapore buildings – the former Supreme Court building and City Hall. In 2015, these two awe-inspiring national monuments were meticulously restored and enhanced to create the largest museum in Singapore. Hearkening back to the days of colonial Singapore, besides housing a trove of gorgeous Southeast Asain art, these buildings are a work of art in themselves. This gallery is a must-visit destination, dedicated to curating a collection that will provide insights into the unique art, heritage and history of the region. At 64,000 square meters, the gallery showcases more than 8,000 pieces, making it the largest visual arts venue in Singapore and one of the largest in the region.
This city-state offers a fascinating melding of the historic and the modern, the old and the new; but Singapore has also raked up plenty of other superlatives: cleanest, best-planned and above all most entertaining! "We are responding to emerging trends such as wellness and sustainability. Singapore aims to establish itself as an urban wellness haven and we will continue to grow our presence in the wellness tourism space and enhance the discoverability of our holistic wellness offerings", concludes Yap Chin Siang. "These efforts strengthen our ambition to be an urban destination of choice for environmentally conscious travellers."
Also Read: 4 Sought-After South Korean Artists Who Should Be On Your Radar