Tokyo's Best Restaurants Include A Coveted Single-Table Establishment And More
6

Feb

'23

7:17 am

by

Sneha Shah
Pulsating energy, dynamic cityscapes, and impeccable style – Tokyo has it all! The neon-lit Japanese capital is a cosmopolitan yet cultural hub where tradition meets modernity. The city's culinary greatness isn't limited to Japanese cuisine; it boasts phenomenal South American, refined Chinese, and a genre-defying style of French. Just in time for Japan's reopening to travellers in the second half of last year, Tokyo has more than enough going on for gustatory delights. Read on as we bring you our top picks for some of the best places to eat at while exploring the megalopolis.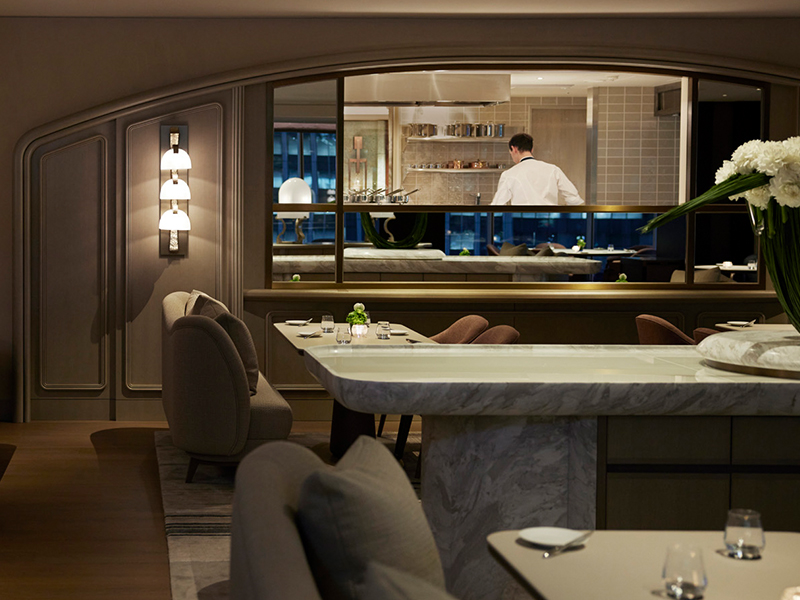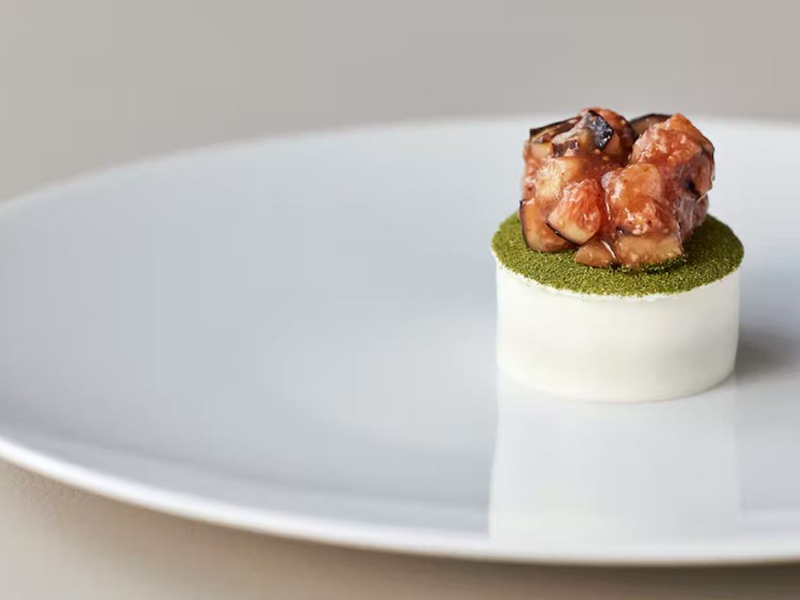 #1 Sézanne, Four Seasons Hotel Tokyo at Marunouchi
The brainchild of the highly anticipated collaboration between Chef Daniel Calvert from the UK and Hong-Kong-based architect André Fu, this French fine-dining restaurant promises a singular blend of gastronomy and design, seamlessly woven together to engage the palate and the gaze alike. "Everything on the plate is there for a reason," remarks Chef Daniel.
The high-concept cuisine of Sézanne is complemented by thoughtful interiors, brought to life by André Fu that are designed to welcome and not overwhelm. "The mindset here is very different from a typical hotel restaurant," explains the acclaimed designer. There is a feeling of a 'hidden gem' evoked by an array of distinct seating areas – each one carefully curated with signature touches. Effervescent colours flow into sculpturally fluid silhouettes, setting a tone that is contemporary yet relaxed. André employs subtle Japanese detailing, from eucalyptus wood to Zen-garden motifs and local artisan-made mud paint, to exude a poetic aura.
#DPRecommends: The Botan Ebi shrimp and yellow celery topped with Tsar Imperial Ossetra caviar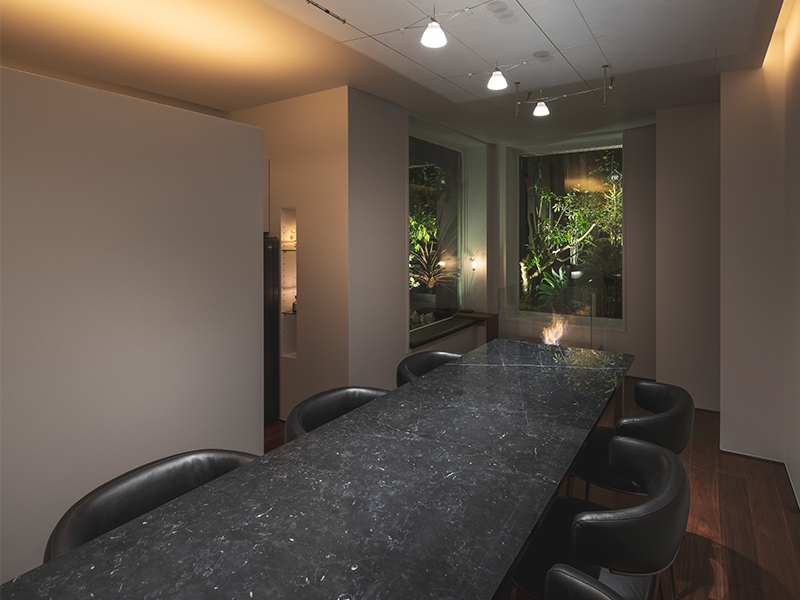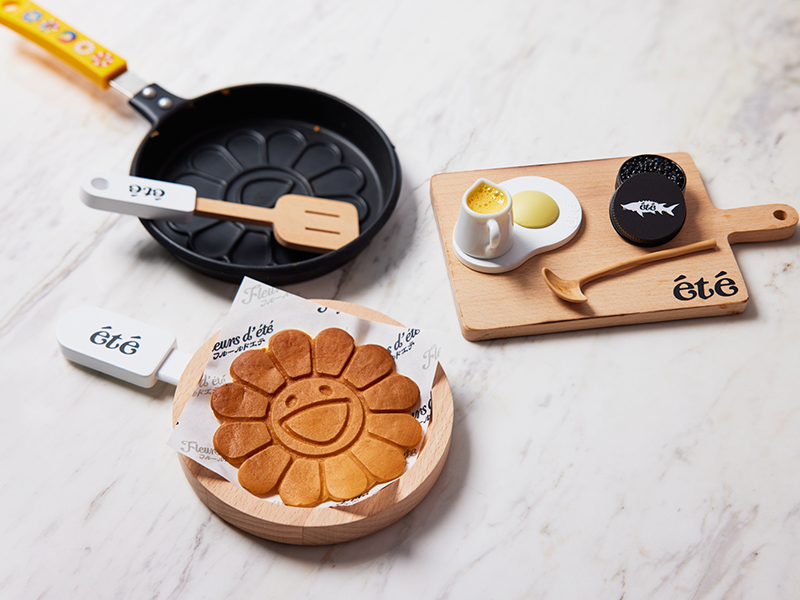 #2 Été
Chef Natsuko Shoji's bijou restaurant, Été, has become one of the most coveted tables in Tokyo. Melding high-end French culinary flair with premium Japanese ingredients, this restaurant operates at the intersection of haute cuisine and an unmistakable taste for haute couture. The exclusive one-table space can accommodate up to six guests per meal, hosted in an intimate capacity.
The driven entrepreneur, chef and cake designer envisioned the space into two distinct areas – the one-table dining room that is equipped with fine wood, a classic-looking sleek zebra marble top and modern black leather chairs and the second half is Shoji's cake lab or a craftsman's studio where customers can watch her decorate cakes. The floor-to-ceiling windows allow abundant natural light while offering guests a peek into Été's flower garden. Shoji's signature dishes are inspired by iconic designs from various fashion houses like Chloe, Chanel and Louis Vuitton. Natsuko Shoji has also been crowned as 'Asia's Best Female Chef 2022' and has collaborated with notable chefs, designers and artists such as Takashi Murakami.
#DPRecommends: Sea urchin tart, Ayu (sweetfish) taco with fruit salsa, and the Caviar mille feuille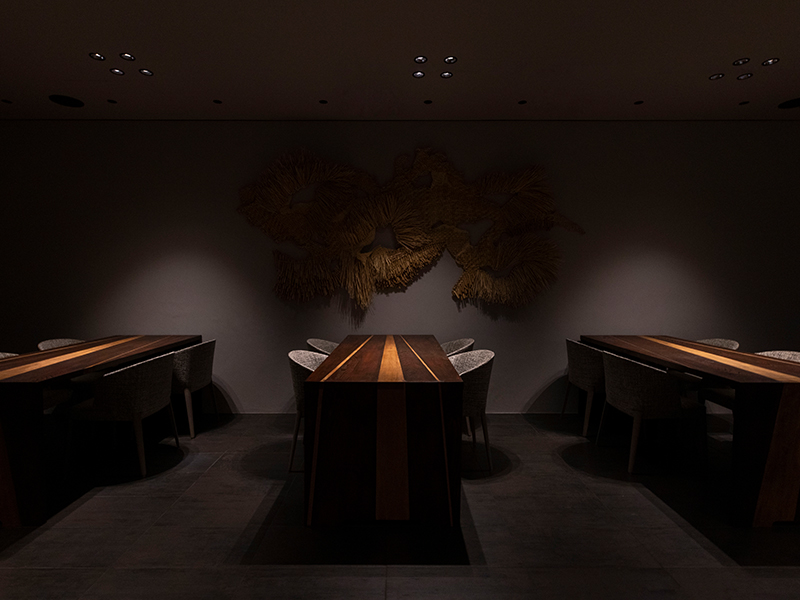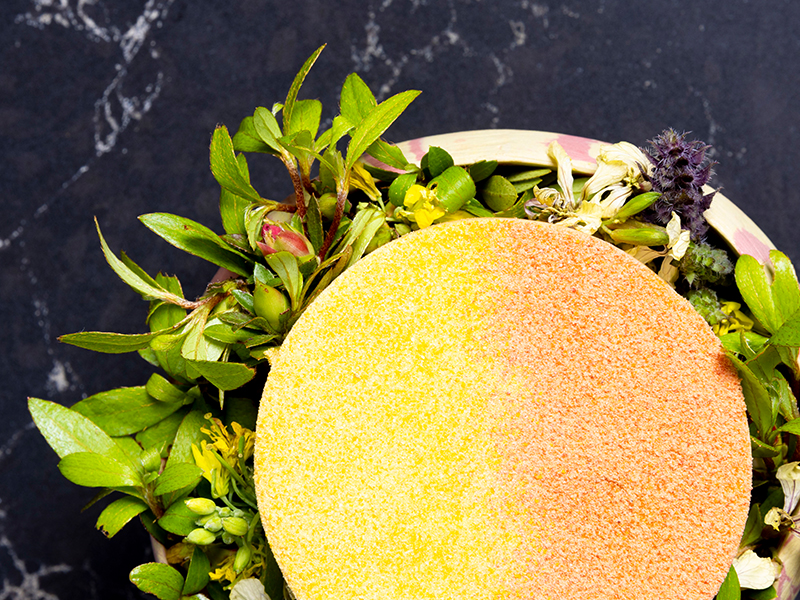 #3 Restaurant Maz
Maz marks the Japanese debut of Peruvian chef Virgilio Martinez, showcasing the rich food culture of his homeland that include indigenous ingredients along with Japanese produce. In collaboration with Mater Iniciativa, a research organization and NGO, this gastronomic project in Tokyo, offers a cuisine of altitudes and landscapes with deep cultural values and artistic presentations to be shared with the curious and art-sensible public.
Tucked into a shopping complex, this 20-seat capacity restaurant is designed by architect Yoshiaki Nakamura. The interiors of Maz are spare with a slate-grey dining room; earth-toned ceramics from Peruvian artists adorn the tables in seven tricolour hardwood. Additionally, an elaborate tapestry of woven straws hangs on one wall. Rooted in Peruvian ecosystems, Maz is helmed by a talented young chef Santiago Fernandez.
#DPRecommends: Skewers of roasted paiche river fish marinated in turmeric and tucupi (fermented manioc extract), served together with a dish made with salt-cured beef and yuca, representing the Amazon basin
Also Read: New York's Only Indian Restaurant To Get A Michelin Star in 2022 – Step Into Semma