Singapore Art Week 2023: Highlights From Southeast Asia's Biggest Celebration Of Art And Culture
24

Jan

'23

5:08 pm

by

Sneha Shah
Defined by its hyperconnectivity to Southeast Asia and the wider Asia Pacific region, Singapore is internationally recognised as a nation full of vigour; a cosmopolitan city brimming with cultural expeditions, culinary experiences, and architectural attractions. After battling through the effects of the pandemic, Singapore's art infrastructure now sees a real bounce back; propelled by a number of artistic events and exhibitions that bring together the best creative minds in Singapore and globally.
This month, the city-state saw the return of the ambitious Singapore Art Week (SAW), now in its 11th edition. Anchored by the long-awaited debut of ART SG alongside the existing boutique platform S.E.A Focus, SAW delivered a dynamic arts program with more than 130 events spread across the city, featuring regional and international artists and curators. As part of a press trip organized by the Singapore Tourism Board, Design Pataki brings to you highlights of the blossoming art scene that is presented year after year and abuzz with creative energy which is hard to miss –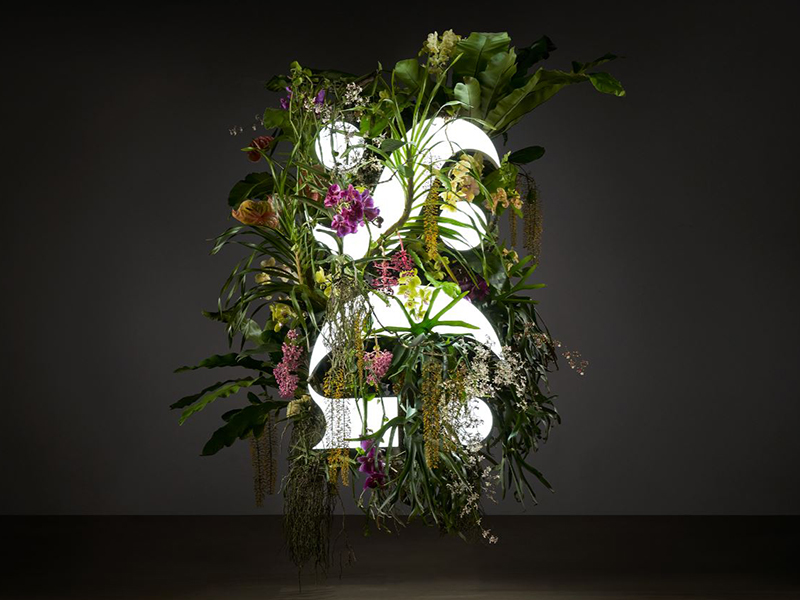 ART SG at the Marina Bay Sands Expo and Convention Centre
Envisaged to be the largest-ever art fair, the inaugural edition of ART SG presented 164 of the world's leading galleries hailing from Singapore, Southeast Asia, and the Asia Pacific, many of whom made their Singapore debut. The showcase was spread across two floors of Marina Bay Sands Expo and Convention Centre. It included exceptional artworks across different mediums, including paintings, sculpture, photography, and installations as well as new experimentations in digital and blockchain art.
Offering a meeting point to convene and engage with one of the world's most dynamic cultural landscapes, ART SG also saw participation from the likes of prominent artists such as Yayoi Kusama, Refik Anadol, Takashi Murakami, Mr Doodle and many more, representing their respective prestigious galleries.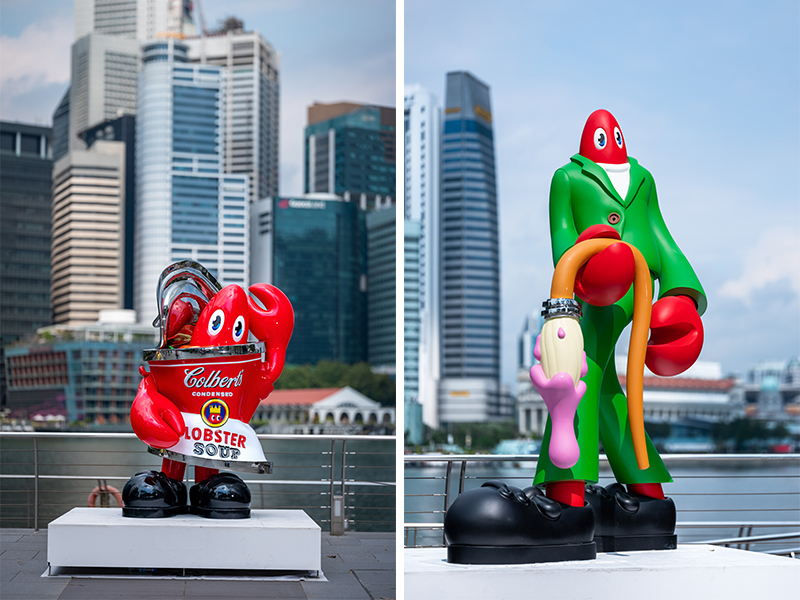 The unique pop-up outdoor installation marked British artist Philip Colbert's first-ever exhibition and Saatchi Gallery's debut participation in Singapore's burgeoning art scene. Widely referred to as the 'Godson of Andy Warhol', Philip Colbert created colourful cartoon-like sculptures in stainless steel to represent the artist's own alter-ego. "I'm very excited to be showing this series of sculptures in the iconic Marina Bay in Singapore, with the mix of water and the reflection of the cityscape there couldn't be a better backdrop for the Lobster," expresses Philip.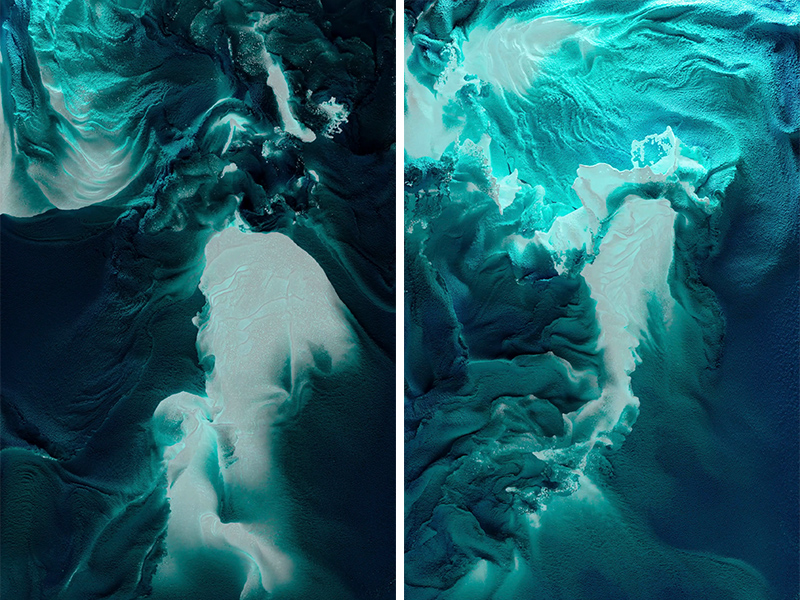 The 'Pacific Ocean' series by Refik Anadol incorporated one year of data harvested from high frequency radar of the sea's surface and transformed it into poetic simulations and unique multi-sensory data pigmentation. His practice has pioneered the contemporary aesthetics of machine intelligence, using the data that flows around us as a primary material and the neural network of a computerized mind as a collaborator.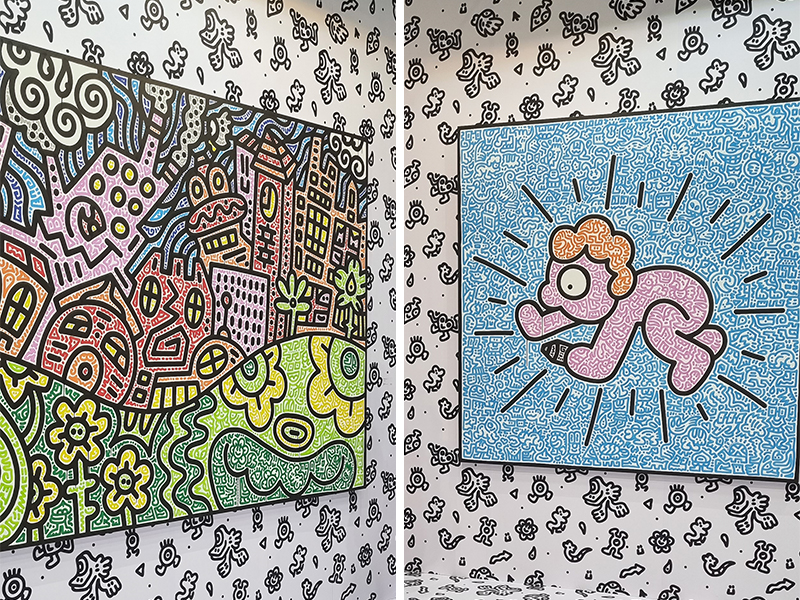 Known for his busy, light-hearted doodles, British artist Mr Doodle presented a stand-out booth with kaleidoscopic floor and wall designs. His art is characterised by a tightly packed and visually striking arrangement of letters, forms, symbols and recurring characters, drawn on white backgrounds with thick black lines.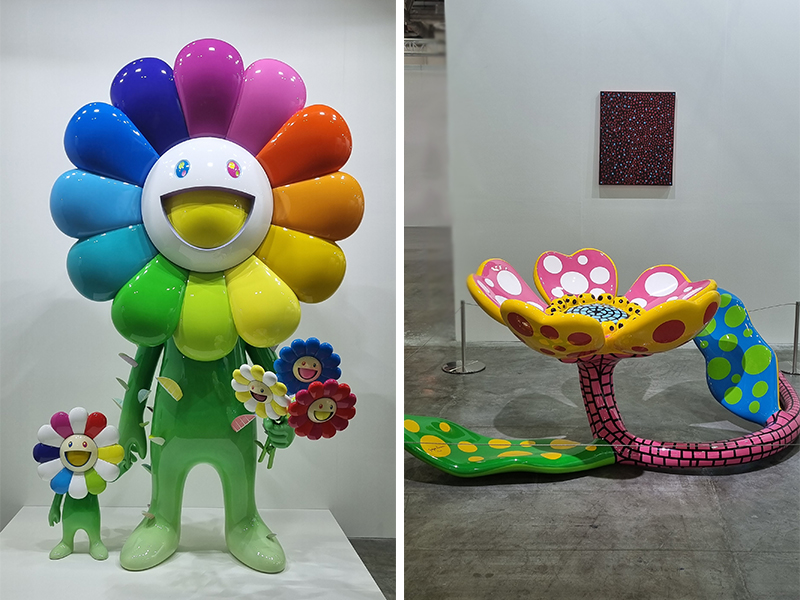 The fair attracted a global audience, including local and international collectors from Indonesia, Thailand, Philippines, Malaysia, Vietnam, Australia, Japan, Korea, Mainland China, Hong Kong, and Taiwan as well as Europe and the United States. The highly anticipated launch of ART SG closed to significant critical acclaim, with over 42,000 visitors attending.
Art After Dark at Gillman Barracks
Art After Dark returned to Gillman Barracks featuring all resident galleries and organisations to celebrate Singapore Art Week 2023. It is the flagship night-time open house event that's a heady combination of stimulating visual art and live music.
Some of the participating galleries and organisations included Art Outreach, Mizuma Gallery, NTU Center of Contemporary Art Singapore, Ota Fine Arts, ShanghART, Sundaram Tagore Gallery, Yavuz Gallery and Yeo Workshop, which featured a line-up of thematic presentations.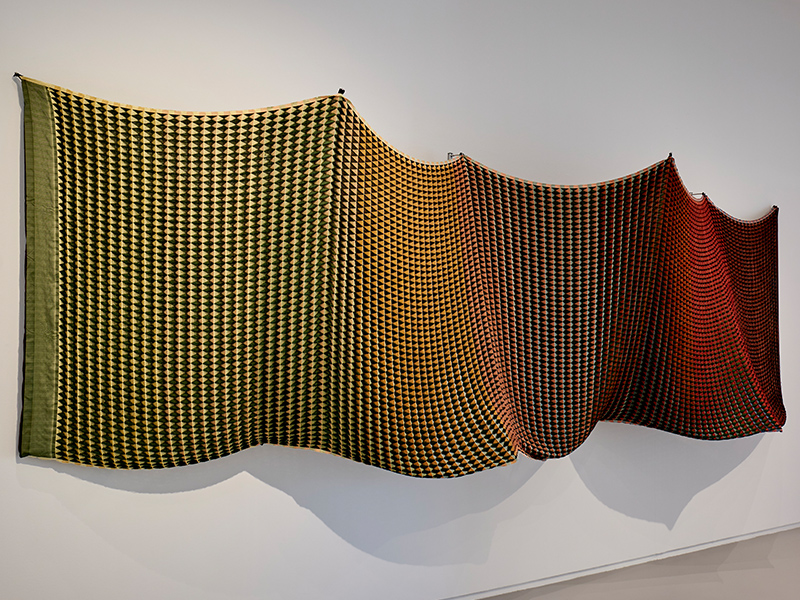 Created in response to SAW 2023's theme of Play, 'Lines in Space' explored Tiffany Loy's interest in challenging the concept of textiles by creating installations that invited audiences to explore and reconsider the way they perceive and feel a space. In an original, site-specific commission by Art Outreach, Loy experimented systematically with yarn materials, forms and weaving techniques.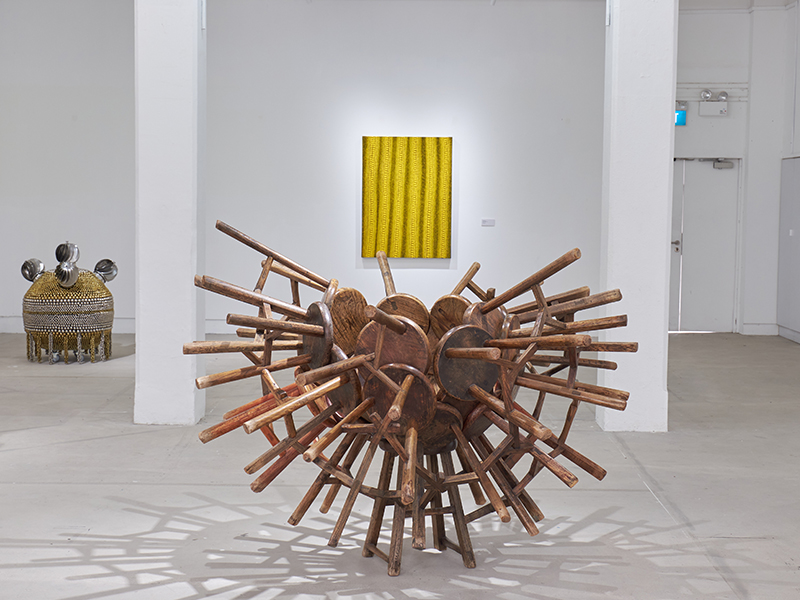 For the first time, 'The Pierre Lorinet Collection: from Western minimalism to Asian political abstraction' brought together a group of important contemporary artworks featuring Ai Weiwei, Josef Albers, Carl Andre, Chen Zhen, Dan Flavin, Donald Judd, Yayoi Kusama, Lee Ufan, Sol LeWitt, Liu Wei, Nam June Paik, Haim Steinbach, and Haegue Yang. Presenting works over a decade, the exhibition bridged the founders of Minimalism and some of the most prominent 21st- century Asian artists, whose practices are shaped by the history of Modernism and Asian political or philosophical concepts.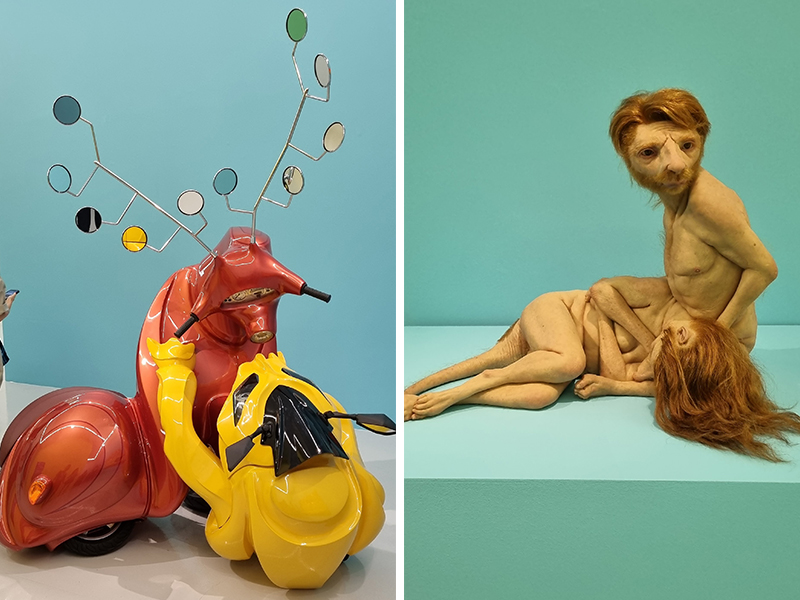 Renowned for her enigmatic sculptures, the Australian artist Patricia Piccinini's 'Tales From an Expanding World' depicted hybrid humanoid creatures made of silicone, fibreglass and human hair. Central to Piccinini's practice is the dynamics between families and species, science and nature, and art and the environment. Based on a deep curiosity for the natural world, Piccinini's wonder situates her practice at the frontier of some of the most pressing issues of the twenty-first century.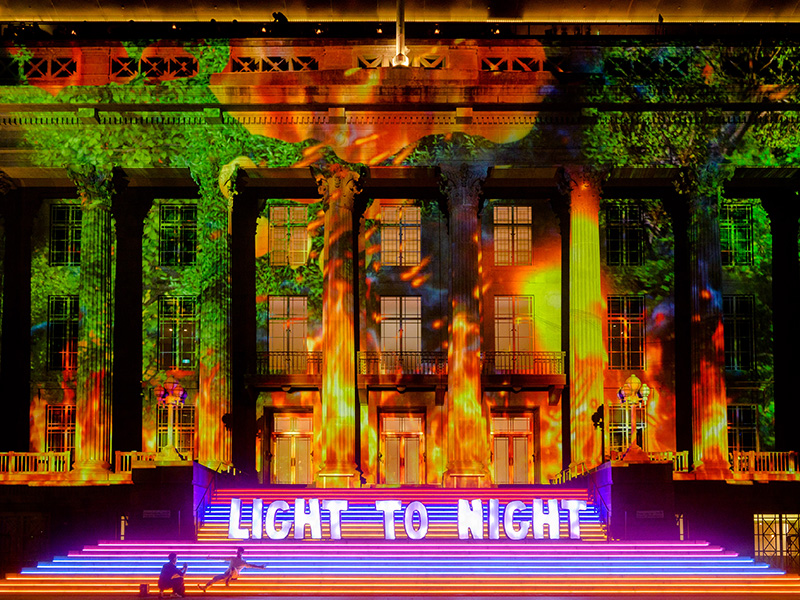 Light to Night at the National Gallery Singapore
A marquee event of Singapore Art Week, the 'Light to Night' festival featured myriads of immersive experiences through Singapore's premiere of artworks by artists from around the world, as well as new day-to-night installations. This year's theme 'Here and Now' explored what it means to experience the present moment through art.
Coupled with the concept of play and innovation, the festival featured a multidisciplinary line-up of over 60 programmes and artworks by local and international artists to spark spontaneous and ephemeral encounters with art across the Civic District. It also offered a fresh opportunity for visitors to welcome contemplation on today's contemporary topics and advocation in the new year.
The 10-day celebration of Singapore's vibrant art landscape, SAW 2023 spotlighted various artistic languages, signalling the expansion of local visual culture alongside technological advances of this new era.