3 State-Of-The-Art Wellness Retreats Designed To Guarantee Rejuvenation, Rest, And Relaxation
24

May

'23

2:04 pm

by

Beverly Pereira
Once confined to spa days and self-care routines, the idea of wellness has broadened to a grand extent. The wellness industry is buoyant with the sector having grown by leaps and bounds to encompass opportunities to reboot via the act of transformative travel. The proliferation of wellness-focused retreats, spas and resorts in luxurious and indescribably beautiful settings around the world indicates just how massive the demand for entire holidays planned around attaining wellness and optimum wellbeing is.
The wellness retreat of the now is characteristically designed to heal the body, mind and soul through an array of therapies including upping one's fitness levels, tackling a niggling health problem, de-stressing, detoxing and reconnecting with one's spiritual side, or even breaking free of old patterns. What sets these resorts apart from the cookie-cutter 'hotel spa' is that they specialize in traditional healing practices and focused treatments, making what was once deemed as alternative medicine now accessible to all. From a seaside wellness retreat in Qatar specializing in traditional Arabic and Islamic therapies, and a forest refuge focused on healing through Ayurveda on the outskirts of Dehradun in North India, right up to a serene lakeside health resort in Austria that heals through the lens of gut and immune wellbeing, these scrupulously handpicked luxury wellness resorts will have you covered.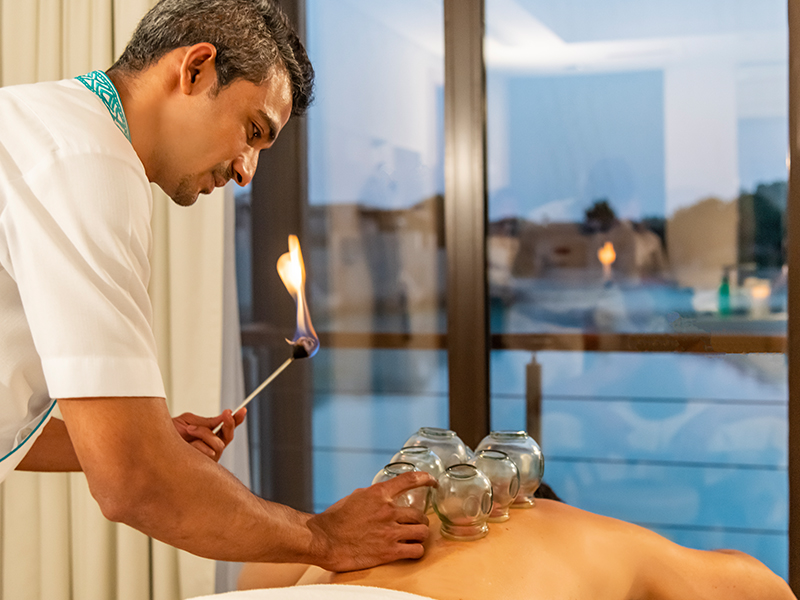 #1 Zulal Wellness Resort by Chiva-Som, Qatar
Setting foot on the path to rejuvenation and renewal is achievable if you make a dash for this luxurious coastal wellness resort set on the northern tip of Qatar on the gentle shores of the Arabian Gulf. The Middle Eastern counterpart of Thailand's acclaimed Chiva-Som wellness resort, Zulal Wellness Resort offers two distinct yet interconnecting experiences—Zulal Serenity dedicated to adult guests seeking a reset and Zulal Discovery for families to embark on the wellness journey in unison. The rooms and suites at this wellness sanctuary in Qatar are done up in muted colours and come with stunning views of the sand, sea and lagoon.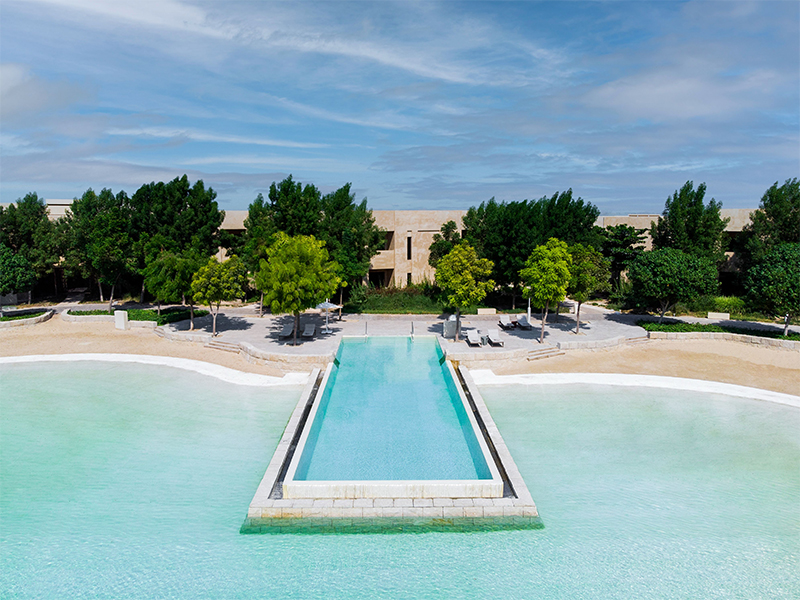 Zulal Wellness Resort by Chiva-Som draws from Traditional Arabic & Islamic Medicine (TAIM) to offer an assortment of mind and body therapies that nurture the physical and spiritual self through nutrition, physical movement, herbal medicine and a connection with nature. According to TAIM philosophy, the elements of optimal health are founded in quality (hot, cold, dry, wet) and quantity (excess, deficiency, balance). At the initial TAIM consultation, the resort's TAIM specialist assesses the guest's unique constitution before discussing the most appropriate dietary choices, herbs, therapies and activities to encourage balance, wellness and prime health.
#DPLoves: Hijama, or cupping therapy, at Zulal Wellness Resort by Chivas-Som. This ancient healing tradition involves the application of suction cups on the body to draw out stagnant, congested blood and heat and stimulate a healing response in the body's tissue and enhance the detoxification process.
Also Read : The Himalayan High Life – 5 Luxury Mountain Retreats To Visit In Summer 2023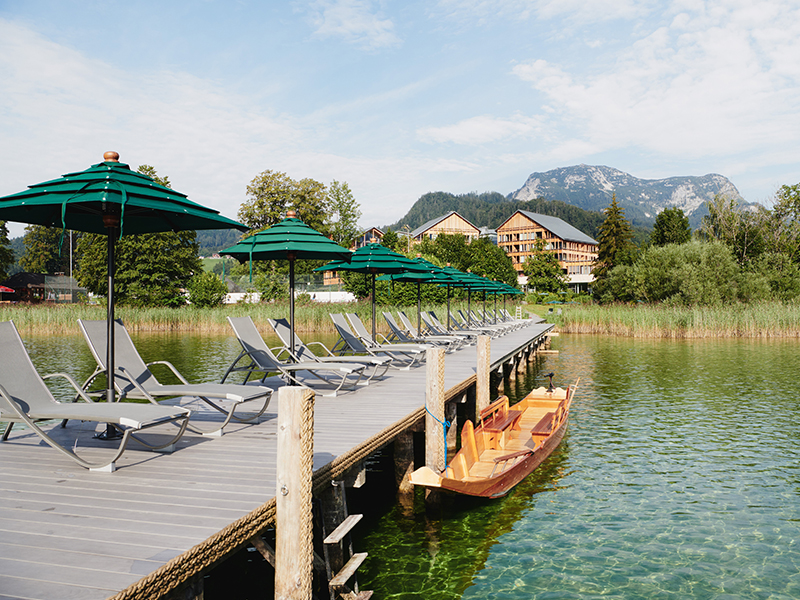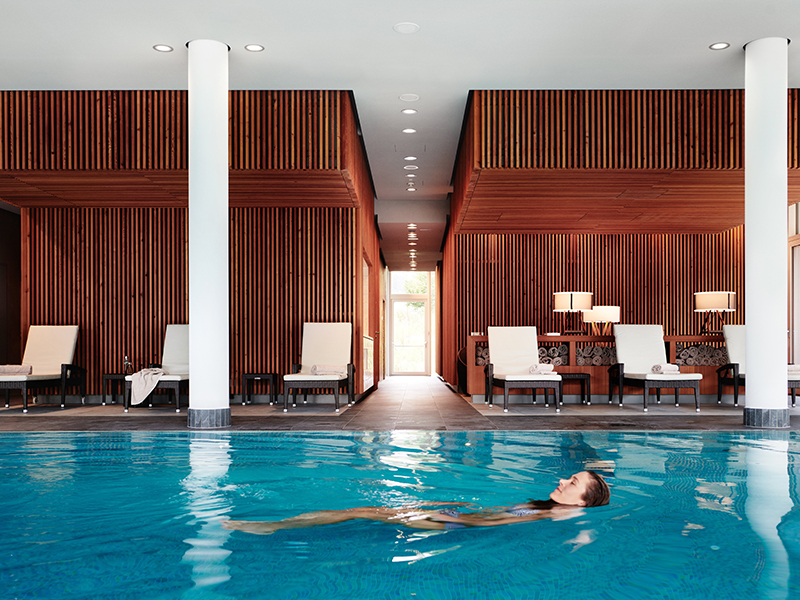 #2 Mayrlife Altaussee, Austria
Formerly known as Vivamayr Altaussee, the newly rebranded Austria-based Mayrlife Medical Resort Altaussee offers an unmatchable level of luxury through its wellness offerings. Renowned as one of the world's leading luxury medical detox and wellness centres, Mayrlife Altaussee sits directly on the shores of the beautiful Lake Altaussee and is surrounded by breathtaking countryside and mountain views. Warm colours, soft fabrics and cozy wooden accents in the suites and park residences ensure a comfortable and luxurious stay while ensuring that guests never miss an opportunity to marvel at the wonders of nature.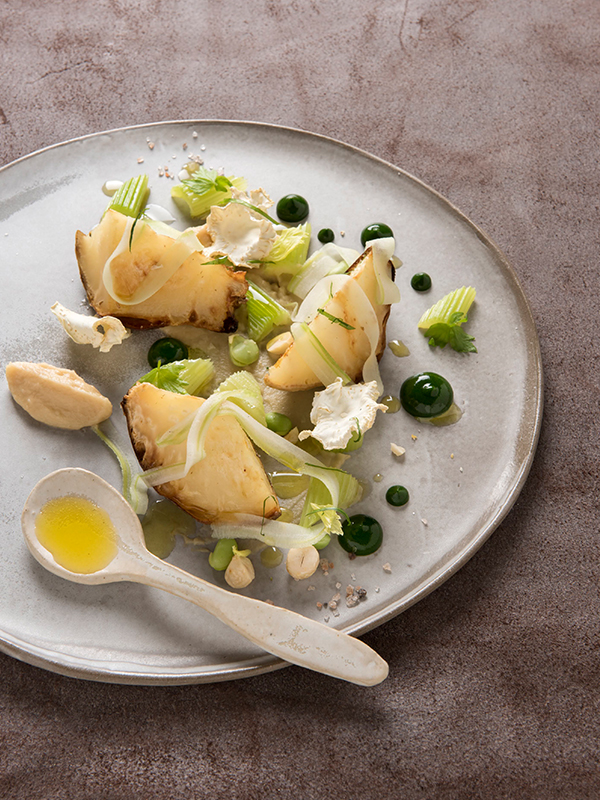 Optimizing gut health through personalized menus using regional and organic ingredients is the main component of embarking on the wellness journey at Mayrlife Altaussee. Here, medical treatments are tailored to individual needs, and therapies range from strengthening the immune system and detoxification to skin programmes and stress relief. The minimum stay of most programmes ranges from one to two weeks and guests are required to arrive with a series of medical tests which are analyzed at the initial consultation. Finally, to round off the treatments, one can indulge in a saline steam bath and pool, the Swiss stone pine and Finnish sauna, infrared cabins and water shiatsu to enhance the effects of medical programmes of choice.
#DPLoves: The Active Detox Program teaches your body to deal with pollutants, while improving one's energy reserves and general wellbeing. Using a naturopathic approach, gut cleansing and bringing the intestinal function back to its natural rhythm forms the basis of this programme by stimulating the body to genetically break down and eliminate toxins at the cellular level. Some of the bespoke treatments in this programme include breathwork, cryotherapy, nasal reflex zone therapy, massages, electrolysis foot baths, liver wraps and functional training.
Also Read : The Newly-Opened Westin Resort & Spa, Himalayas Champions Yogic Philosophies And Modern Luxury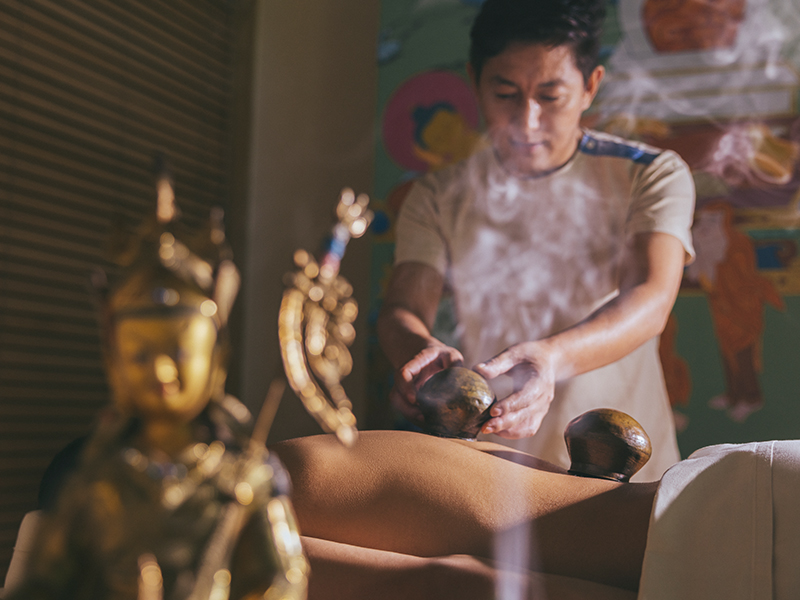 #3 Six Senses Vana
Closer to home but far from the bustle, Six Senses Vana is set in a dense Sal forest just outside Dehradun with the Himalayan foothills of Mussoorie to the north. This wellness resort offers natural therapies, Ayurveda, Tibetan Medicine practices, yoga studios, indoor and outdoor heated pools, tennis courts, meditation nooks, walking trails and an ice fountain and Watsu pool for aqua therapy to assist guests in achieving optimal physical, mental, spiritual and emotional health.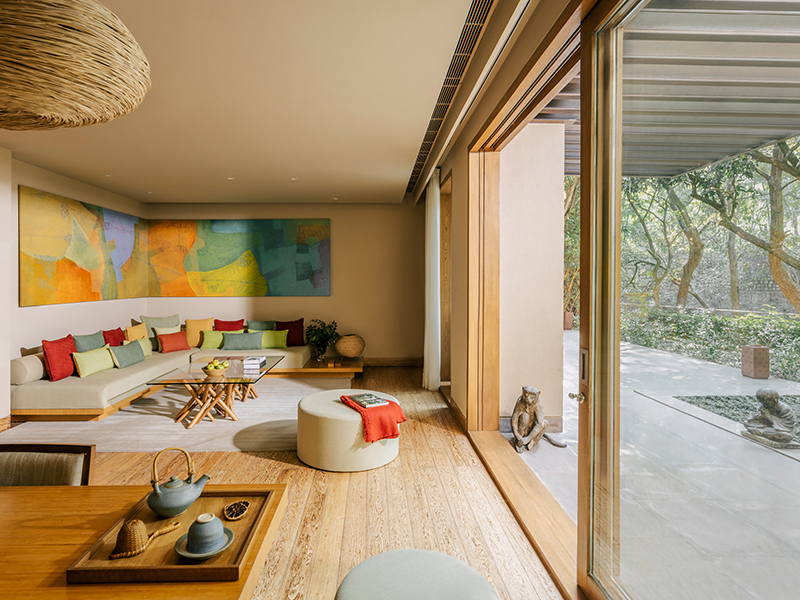 Here, wellness programmes are aimed at improving sleep and the detoxification process, weight management and an all-around sense of wellbeing. Designed by Spanish architectural studio Esteva i Esteva, rooms and suites at Six Senses Vana exude a sense of serenity through luxurious and contemporary touches.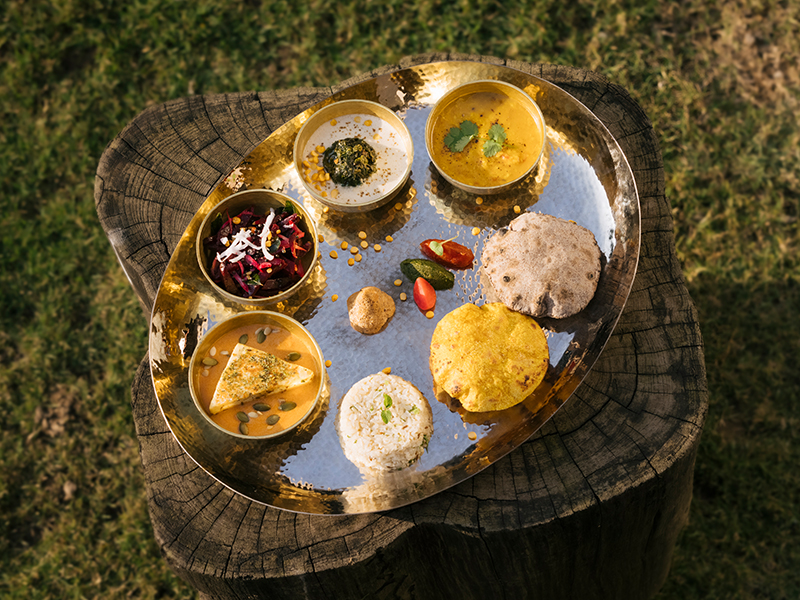 Menus at its restaurants Salana and Anayu are designed to offer nutritional information of the simple and delicate but delicious preparations of an assortment of meals. Guided by the principles of Ayurveda, Sow Rigpa (a traditional Tibetan system of medicine) and naturopathy, the in-house apothecary dishes out herbal mixtures, infusions and topical applications crafted from indigenous ingredients.
#DPLoves: The Ayurveda programme at Six Senses Vana throws light on the necessary steps to balance one's dosha. Guided by Ayurvedic principles and recommendations by an in-house panel of doctors, this programme entails a minimum stay of 14 or 17 nights and includes personalized yoga and meditation sessions, Ayurvedic treatments and various types of natural healing therapies including Tibetan therapies.
Also Read : Paradise Found At The Newly Opened JW Marriott Goa – DP Reviews