3daysofdesign: 5 Brands That Shone At The Copenhagen Design Festival
28

Jun

'23

3:31 pm

by

Vatsala Sethi
In a kaleidoscope of creativity and innovation, the design world recently converged for a whirlwind three-day extravaganza that left design enthusiasts, industry insiders, and visionaries alike captivated and inspired. The 3daysofdesign festival, a utopia where aesthetics harmonise with functionality, propelled attendees into a realm where imagination transcended boundaries and possibilities were redefined. Unlike previous design weeks, which focused on a single neighbourhood, 3daysofdesign allowed visitors to visit and experience 13 Design Districts around Copenhagen. The districts provided an opportunity to explore the city's design-driven environment. Each neighbourhood represented an essential aspect of the city's character, with its particular history, personality, attitude, and aesthetic sense. The design festival is an exciting and enriching experience, allowing one to discover emerging trends and witness the creativity of talented designers, as well as thought-provoking, emotionally impactful, interactive experiences that showcase the latest trends and provide a glimpse into the future of design.
We delve into the top five brands that epitomised the spirit of the festival for us.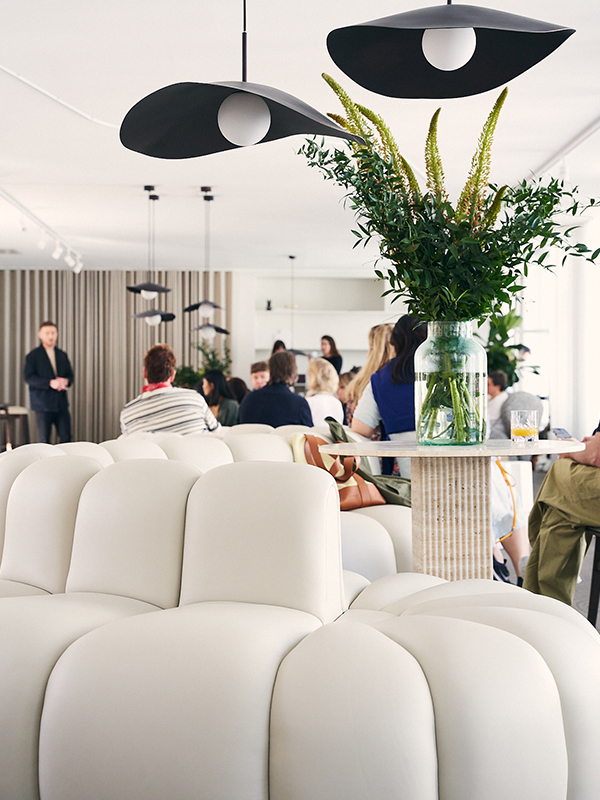 1. NORR11: Pushing Boundaries Between Eras and Cultures
The barriers between periods, design movements, cultures, and materials are something that the Danish design studio NORR11 always aims to push against. The Jagger couch—a contemporary spin on renowned '70s furniture design—led by creator Tommy Hyldahl and designer Kristian Sofus Hansen, was on display among the various other items. They also displayed sunken lounge interiors, which used fluid designs and endless configurable configurations to create dreamy and flowing surroundings. The NORR11 Outdoor Lounge Collection provided a memorable and lasting holiday experience.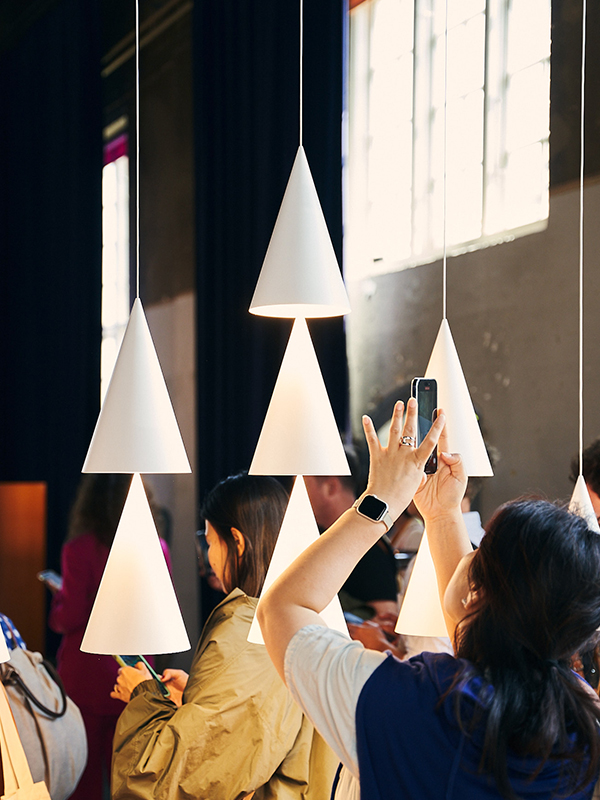 2. Anker & Co: Illuminating Spaces with Elegance
Anker & Co, a prominent lighting design brand, took the spotlight at the festival, showcasing a curated selection of technical and decorative lighting. Visitors had the opportunity to discover the latest creations from renowned brands such as Catellani & Smith, Wästberg, Bomma, Wever & Ducré, and XAL. Anker & Co partnered with acclaimed designer Michael Anastassiades, who presented several new lighting collections in an exhibition titled 'Stilleben'. The exhibition beautifully balanced stillness and life through furniture and illuminated works, inviting aesthetic contemplation amidst the pace of everyday life. Anker & Co's showroom also featured SUPERFLEX's photographic work, Every End Is A New Beginning, which captured the essence of a larger research project called Deep Sea Minding.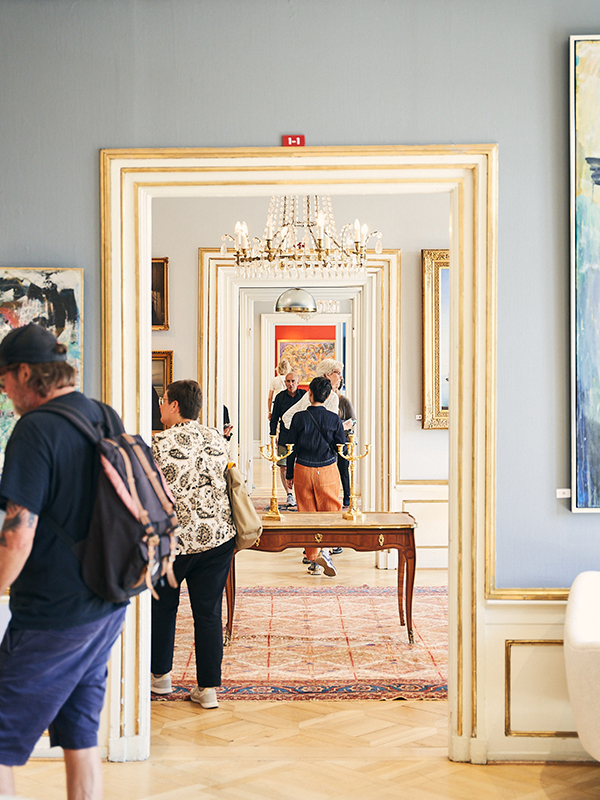 3. Bruun Rasmussen: A Fusion of Classic and Modern Design
Bruun Rasmussen, a Danish auction house with a rich history in design, highlighted the transitional period of Danish living through their exhibition, Danish Living – Design in Transition. This exhibition celebrated the simplicity and solid craftsmanship that characterised the late 1960s, with an emphasis on longevity and quality. The event also showcased British design pioneer Tom Dixon, who collaborated with a robot from Universal Robots' eSeries to create unique versions of his latest lamps, incorporating Danish raw materials. Bruun Rasmussen's auction house continues to provide credible valuations of design pieces, ensuring the prominence of modern design at their auctions.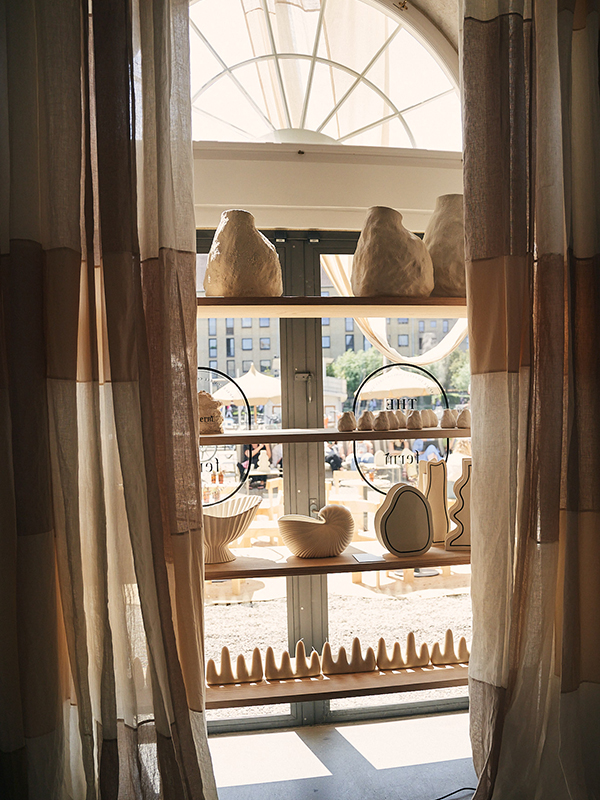 4. ferm LIVING: Balancing Authenticity and Sustainability
Driven by a passion for authentic design and sustainability, ferm LIVING captivated festival-goers with its furniture collections, accessories, and lighting. Their products feature soft forms, rich textures, and curious details, allowing individuals to create composed atmospheres with a touch of the unexpected. During the festival, they showcased the eco-friendly Dal Piece, designed by Norwegian artist Anna Maria Øfstedal Eng. The piece was constructed from recycled aluminum, and the sculptural lines were inspired by the Gudbrandsdalen highland, paying homage to the gentle erosion of water on solid rock. Sustainability was a key focus for ferm LIVING, exemplifying their commitment to shaping a more sustainable future.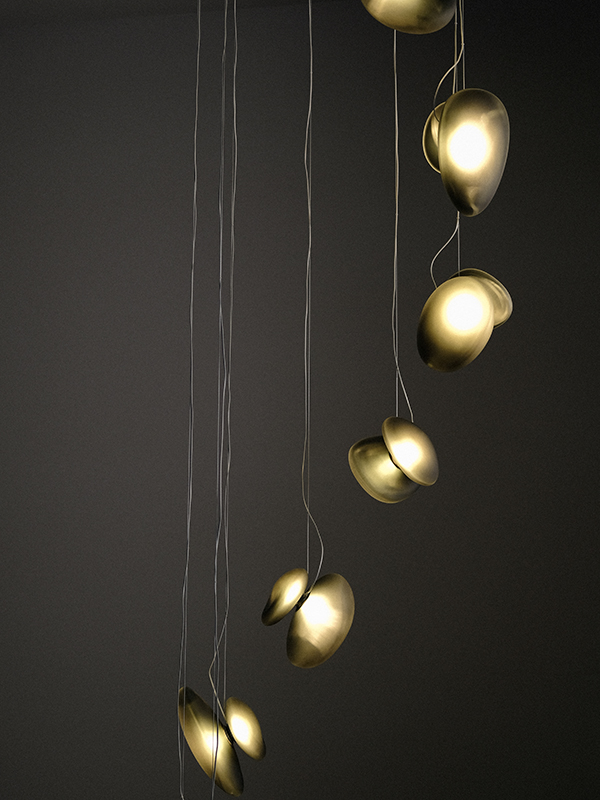 5. A-N-D: Illuminating Space With Timeless Design
A-N-D, a Vancouver-based decorative luminaire design studio, and manufacturer, mesmerised festival attendees with their distinctive collections that seamlessly integrate form and function. Through in-house research, A-N-D explores novel manufacturing processes and incorporates cutting-edge lighting technology, resulting in honest products that transcend time and space. Their aesthetically poetic designs draw inspiration from unexpected and commonplace sources, animating spaces with light and form. A-N-D showcased The Pebble series, which celebrates the inexplicable and beautiful qualities of stones. Enhancing their simple yet sculptural form through translucency, two glass-blown shapes come together, entering a dialogue. In addition to this, the viewers witnessed the Button series, which is available in Pendant and Ceiling lights.
*Design Pataki was part of the press tour organised by 3daysofdesign festival, which took place from 7-9 June 2023 in Copenhagen, Denmark.