After Five Decades Of Illuminating Elegance, Luxaddi Opens Its Flagship Store In New Delhi
29

Sep

'23

4:03 pm

by

Tanvee Abhyankar
After successfully illuminating spaces with an unparalleled blend of elegance and craftsmanship, Luxaddi opens up a world of period lighting in the national capital of India. Established in 1968, this iconic lighting brand has embarked on a new journey, gracing New Delhi's MG Road with its very first retail store.
One cannot be prepared enough for what's to come in the 6,000-square-foot emporium—it is a visual testament to Luxaddi's commitment to transcending the ordinary. Designed by Manya Choudhary from The Upscale Storeys and Ayati, the environments within the store amplify the artistry of the bespoke designs. The arches in the space, though elegantly curved, do not sever the space; instead, they invite you to explore, to explore the stories each lighting masterpiece has to tell. It's not merely a shop; it's a gallery that showcases the timeless elegance of Luxaddi's products.
Arjun Rathi, who runs his namesake brand Arjun Rathi Design, partnered with Luxaddi to establish a retail presence in Delhi. With the virtue of Luxaddi's work ethic and line of worth, the principal architect and lighting designer decided to juxtapose his modern and whimsical-styled works with Luxaddi's handmade classical lighting fixtures.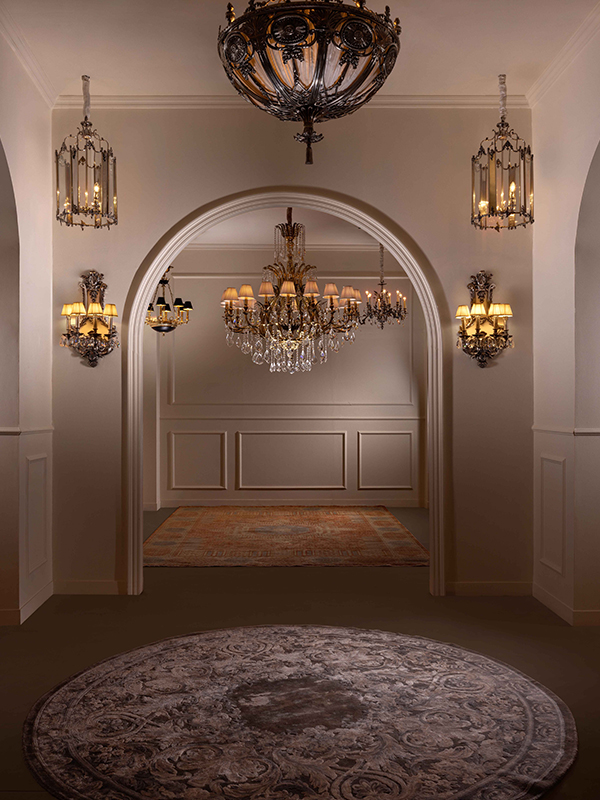 What sets Luxaddi apart is its fusion of tradition and innovation. The unmissable ancient glass crafting, dating back to fourth-century Roman artistry, merges seamlessly with cutting-edge design in this palatial showroom. The result is a collection that sets new trends in lighting, making Luxaddi a trailblazer in India's classic lighting industry.
A walk through the Luxaddi store is an education in the evolution of lighting through the ages, and a tour of the colonial era of sorts. From its origins as an export house collaborating with international designers worldwide, Luxaddi has evolved into a coveted brand for prestigious national and international projects. For over a decade, its manufacturing facilities have catered to India's luxury hotels, private residences, and villas, collaborating with renowned architects and designers from global hotel chains.
Also Read: Design Democracy 2023: Hyderabad Gets Its First Design Festival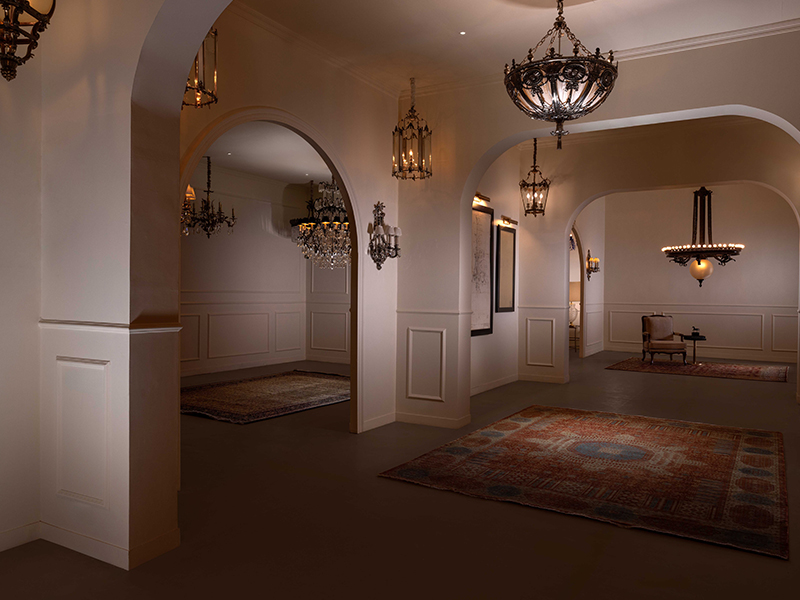 Each piece has a legacy not only is there a substantial amount of thought and research involved but, one can also notice the craftsmanship that can only be attributed to years of experience. Artisans from Moradabad, have meticulously handcrafted each lighting piece paying attention to the smallest of details—be it the melting of wax on the material in use, or the intricacy of drawings made for execution. The delicate details reflect the passion and dedication of their craftsmen.
In the words of the founders, Abhishek and Shweta Singhal, "Staying true to the craft of lighting and the techniques handed down through four decades of our family's history, we have been able to achieve great milestones."
Also Read: Bay Window Comes To Hyderabad With Unmatched Luxury Home Decor And Contemporary Furniture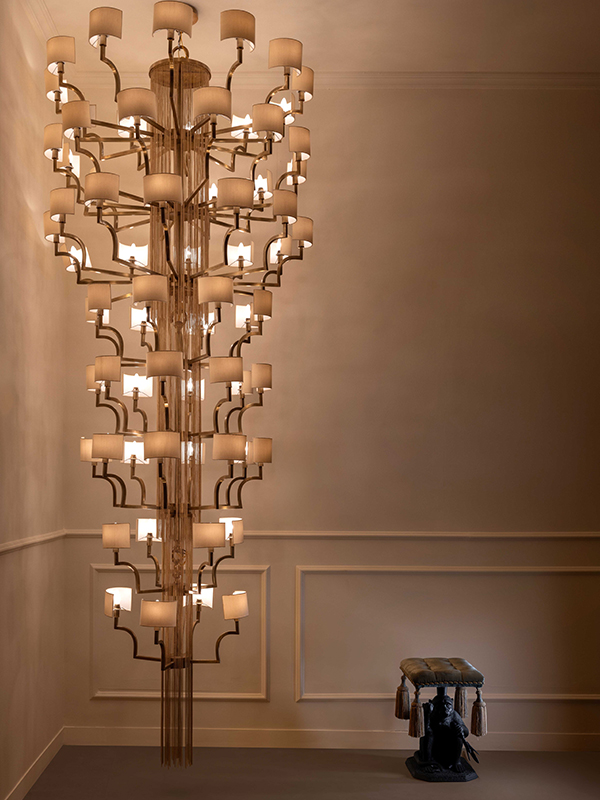 Luxaddi has left its radiant mark on iconic international landmarks, from the Paris Hotel & Casino in Las Vegas to the White House Museum in Washington, D.C. In India, its lighting creations grace the interiors of prestigious hotels and palaces, including The Oberoi, Taj Hotels, and ITC Hotels. These chandeliers, wall lights, table lamps, and lanterns have become synonymous with luxury and elegance.