The Announcement Of World's Largest Wooden City In Stockholm: Sweden Takes A Giant Leap For 2025
10

Oct

'23

3:26 pm

by

Tanvee Abhyankar
An evergreen and sustainable way of living is taking shape in Stockholm. Atrium Ljungberg has unveiled plans for what promises to be a game-changing urban construction project. This Stockholm Wood City intends to be the world's largest urban construction endeavor in wood and is set to redefine sustainable architecture and urban development. The first phase is set up to be completed in 2025 with the first buildings expected to grace the skyline in 2027.
Located in the southern parts of Sickla and spanning a vast expanse of over 250,000 square meters, Stockholm Wood City is not just colossal in scale but also represents a beacon of hope in the ongoing global battle against climate change. The city will seamlessly integrate restaurants and shops along with 7,000 office spaces and 2,000 homes, making it an ideal urban setting by all means, for residents and non-residents alike.
Also Read: Congo Conservation Company, A Safari Camp In Central Africa Dubbed Bill Bensley's Greatest Challenge Yet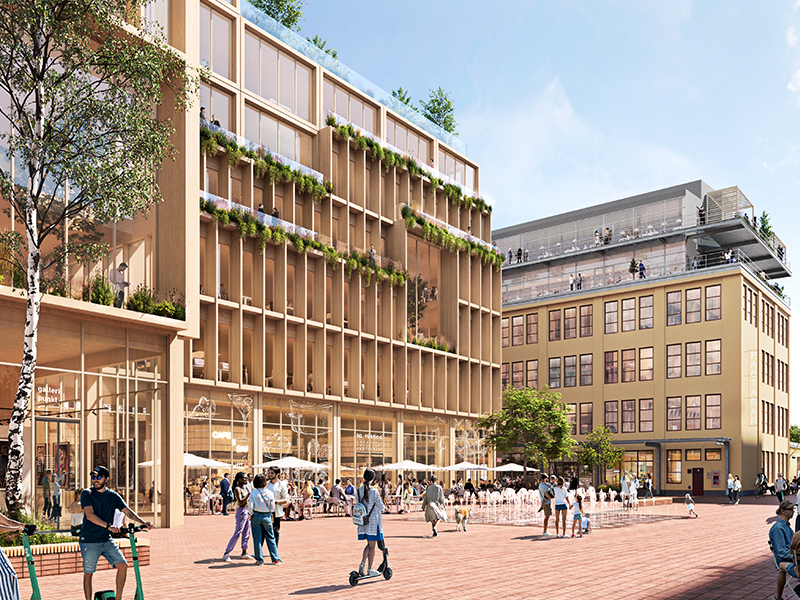 While wooden construction has gained global attention, past projects were typically confined to single buildings or small blocks. The grand scale of this project challenges conventional norms, pushing the boundaries of wooden construction. This initiative is underpinned by a multitude of advantages that wood brings, not only to the environment but also to the well-being of its occupants. Many studies have shown that wooden buildings contribute to better air quality, and reduced stress levels.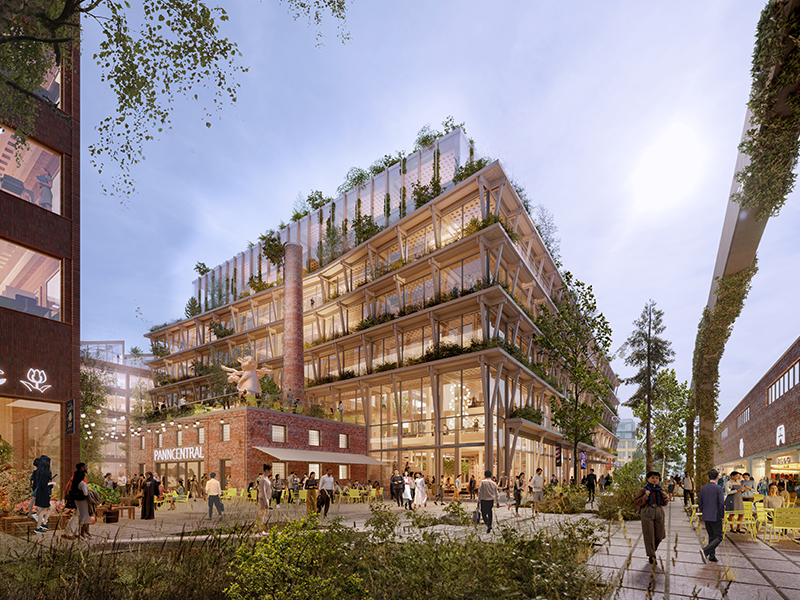 The project emphasizes office spaces, aiming to address the workplace deficit south of Stockholm's inner city and reduce commuting times for more people. In a nation that places a high premium on energy supply and efficiency, Stockholm Wood City will focus on self-produced, stored, and shared energy solutions. This ambitious undertaking demonstrates that innovation, sustainability, and environmental responsibility can harmoniously coexist, setting a global example for urban development in the 21st century.
Also Read: India's First Apple Store In Mumbai, BKC Runs On 100 Percent Renewable Energy