Design Pataki's Top 10 At Fuorisalone, Milan Design Week, 2023
11

Apr

'23

11:52 am

by

Nuriyah Johar
The most exciting celebration of global design, Milan Design Week is set to return this April, with international designers, creatives, and audiences flocking to Italy from across the world. As part of Fuorisalone, the city of Milan will be transformed with exhibitions and public installations, shedding light on the themes of sustainable design, circular economy, and urban regeneration. Salone del Mobile 2023 will be taking place from the 18th to 23rd April, returning to its usual Spring dates for the first time since 2019. In addition, this year marks the return of Euroluce – the International Lighting Exhibition; a biennial trade fair that blurs boundaries between technology and design.
What makes Fuorisalone especially unique is the fact that iconic palazzos and historical buildings are taken over by designers and brands, in different parts of the city. The theme of Fuorisalone's 2023 edition, "Laboratorio Futuro", proposes a reflection on how we imagine our future, in relation to the uniqueness of the times in which we are living now. Here are some of our must-sees.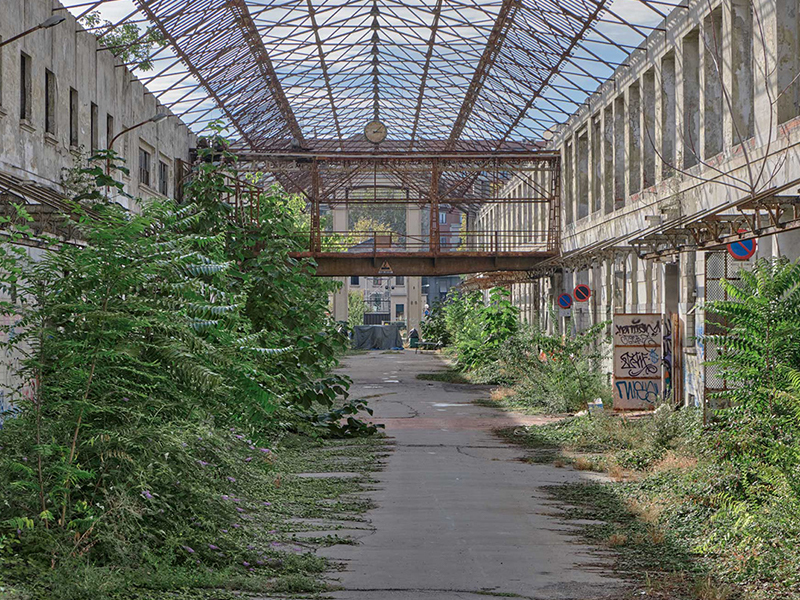 Alcova Set To Host Over 70 Projects
Alcova, the platform founded by Joseph Grima (Space Caviar) and Valentina Ciuffi (Studio Vedèt) unveils the unprecedented monumental spaces of the Ex-Macello di Porta Vittoria, a historical community center in Milan. Alcova 2023 will host over 70 projects exploring different directions in contemporary design – from research of innovative and sustainable materials, to contemporary craft and sensorial design, along with institutions, established brands and studios and emerging talents. Lindsey Adelman, Kiki Goti and Holloway + Li with Uma, amongst others, will take over the spaces at Alcova this year.
Brera Design District – The Beating Heart of Fuorisalone
Brera Design District, the beating heart of the fair, will host a number of exhibitions, installations, group shows and new products. Must-visit locations at Via Solferino in Brera include Boffi and Salvatori, along with Dimoregallery, Dimorestudio's compelling apartment. At Ginori 1735, the legacy porcelain brand is set to launch Ginori Domus, making their foray into interior design with a collection by designer Luca Nichetto. Brera also encompasses Hermes, an absolute must-visit destination at Fuorisalone, historically. In addition, Nendo will open up his studio for a new collaboration with Daniel Arsham.
gloTM will be among the protagonists of the Brera Design District, with its project 'gloTM for art', along with Agostino Iacurci, an artist with a subtle and unique irony, recognised for his works characterised by synthetic shapes and bright colours.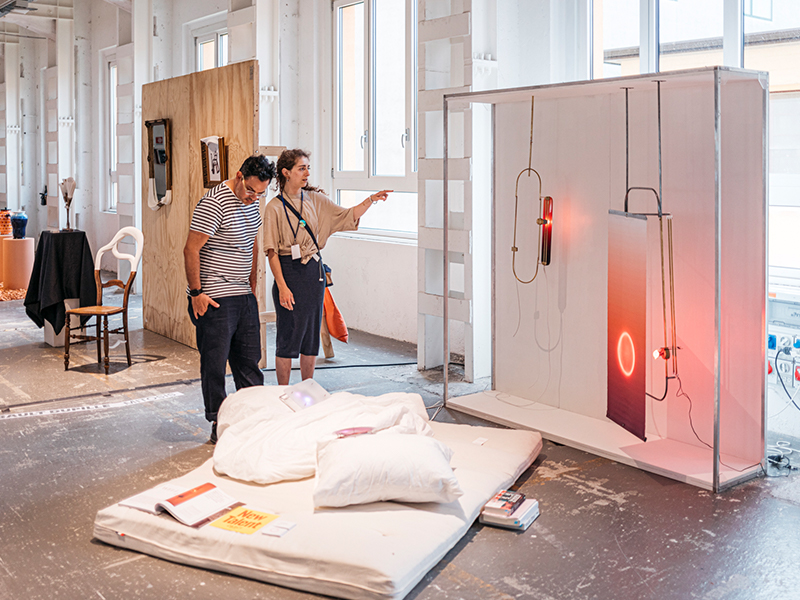 BASE Milano Explores Democratic Design
BASE Milano is set to introduce the third edition of "We Will Design", wherein it hosts designers in residence and introduces gems of innovation – thus initiating the exploration of new ideas of democratic design. BASE intends to promote affordable design, developing four main dimensions in an intersectional way, including people of all ages, abilities, gender and culture.
Seletti's Pride Party
Design Pride – Seletti's party around the city is set to return in a joyous celebration of design and inclusivity. It is the most festive appointment of Fuorisalone, which brings design to the squares beyond the showrooms, with armored events by invitation. Design Pride by Seletti is a real parade with floats, exhibitions, and music, which will cross the city center until it reaches Piazza Affari for the inevitable party, under the sculpture L.O.V.E. by Italian artist Maurizio Cattelan. The event is set to take place on Wednesday, April 19th.
Also Read : Soho House Arrives In Bangkok, Marking The Club's First Foray Into Southeast As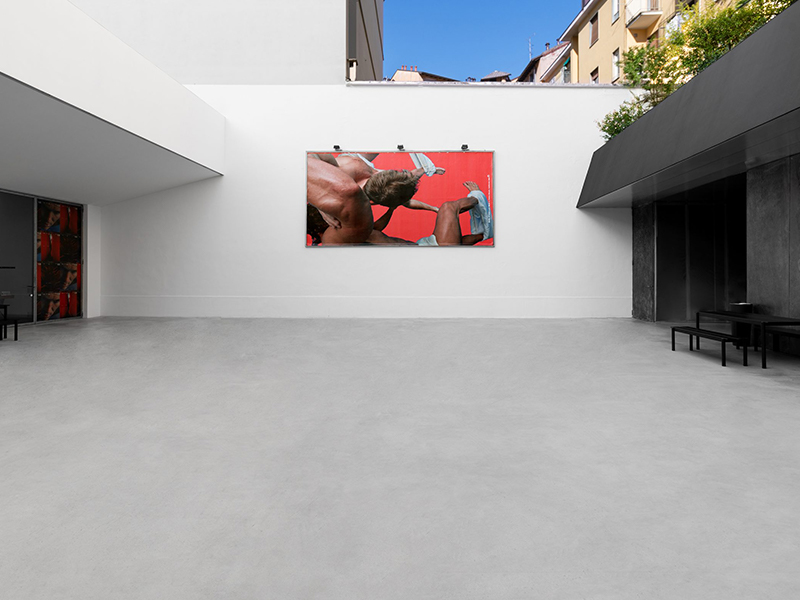 Spazio Maiocchi Presents Capsule Plaza
Spazio Maiocchi, an experimental space in an old industrial building in Milan, will host in its outdoor area a site-specific project inspired by the utopian design of the 1970's and 1980's – created by Swiss designers Panter & Tourron. This will be made entirely of XL, an ultra-light material by definition thanks to a revolutionary patented Finproject technology.
In addition, annual design publication Capsule will take over Spazio Maiocchi to present Capsule Plaza, a series of unique displays that include new work by Formafantasma for Tacchini, Snarkitecture for Gufram, and Dozie Kanu for Byredo.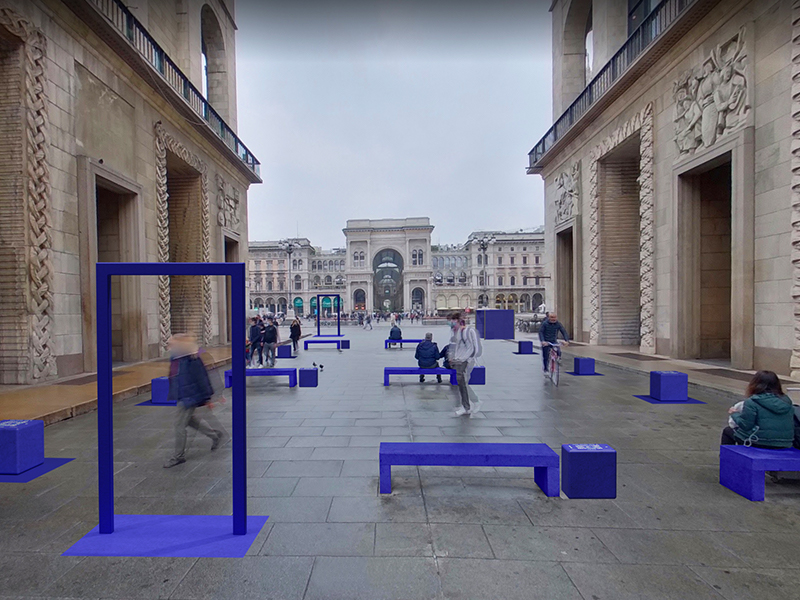 Design After by ID-Exe
The ID-Exe project offers a look at the theme "Design After," an attempt to open debates on the trajectories of the future design world. The rich schedule of this third edition focuses on several themes, including the promotion of Made in Italy at the international level, circular economy, sustainable manufacturing and new craftsmanship. Exhibitors include Campailla Design, Cemento Line, Design Differente, Federica Ciotola, and Federico Fauli amongst others.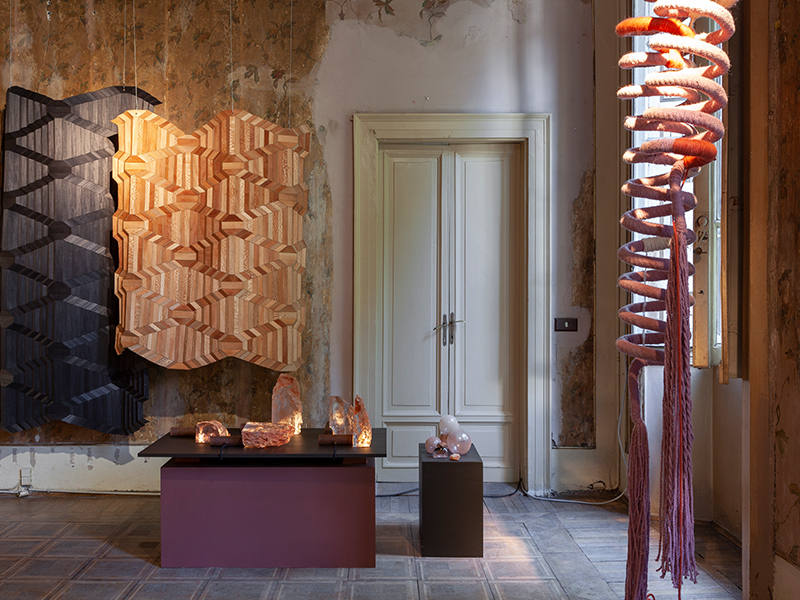 5Vie Art+Design
Returning for its 10th Edition, 5VIE Art+Design is an exciting event dedicated to collectible design, high craftsmanship, and the juxtaposition of art and design. It is set to take place once again within Milan's historical centre, in the area between Corso Magenta, Sant'Ambrogio and Le Colonne di San Lorenzo. 2023's concept, Design for Good, is intended as an invitation to look at design as a tool for cultivating deep human connections, with an emphasis on sustainability.. International curators, artists and designers have been called upon to confront this theme through a series of installations which run alongside the exhibitions of independent studios, companies and designers in the district.
A Future for the Past, a project by on∙entropy with Maria Cristina Didero as curator, is set to hit the stage at the district headquarters in Via Cesare Correnti. At Via Santa Marta 18, Sara Ricciardi's will display a project on the theme of relationships. Human Mandala, she explains, with mystical Dolby surround sound coming out of 13 circular speakers, "will lead us to immerse ourselves in this feeling of connection between bodies, between voices, between us."
Fornasetti's Newest Collections
Fornasetti will expand its remarkable universe of furniture and accessories with three new collections at their Corso Venezia store. The furniture will embody a renewed design in size and shape, characterized by multiple facets that form a prism. The accessories and the porcelain pieces complete the overall visual language. The secret that makes Fornasetti's dreams tangible lies in the tradition of high craftsmanship. All the creations require the completion of a long process that is rigorously carried out by hand at every step at their atelier in Milan.
Also Read : From Kinetic Benches To Glass Rhinos – 7 Stunning Finds From Ambiente, 2023
Gubi At Bagni Misteriosi
The picturesque locations of Bagni Misteriosi and Teatro Franco Parenti become the backdrop to a series of design exhibitions that include design house Gubi's new outdoor furniture collections, as well as an exhibition that celebrates Gam Fratesi's Beetle chair, curated by Marco Sammicheli.
The Triennale Milano
The Triennale Milano is set to present a programme that brings together permanent exhibitions. Among them is the new permanent installation of the Italian Design Museum, directed by Marco Sammicheli. Also on stage is the exhibition Droog30, co-produced with Nieuwe Instituut in Rotterdam and curated by Maria Cristina Didero and Richard Hutten, dedicated to the activities of the innovative Dutch design group 30 years after its first Milanese exhibition for the Fuorisalone in 1993.
A powerful trifecta comprising Fuorisalone, Salone Del Mobile, and Euroluce, Milan Design Week's 2023 edition is on track to set the narrative for the year to follow.
Also Read : Navigating Design Shows Like A Pro – Letter From The Editor