From Kinetic Benches To Glass Rhinos – 7 Stunning Finds From Ambiente, 2023
15

Mar

'23

1:18 pm

by

Nuriyah Johar
Ambiente's 2023 edition was grander than ever before, marking an incredible comeback for the global consumer goods fair after two years of a pandemic. From remarkable collaborations between luxury decor brands that are household names (Swarovski X Rosenthal) to young designers showcasing the most inventive sustainable solutions in design (fish scale vases!) – Ambiente transformed Frankfurt into a designer's paradise for five days in February.
Here are some of our favourite finds from Ambiente's 2023 edition –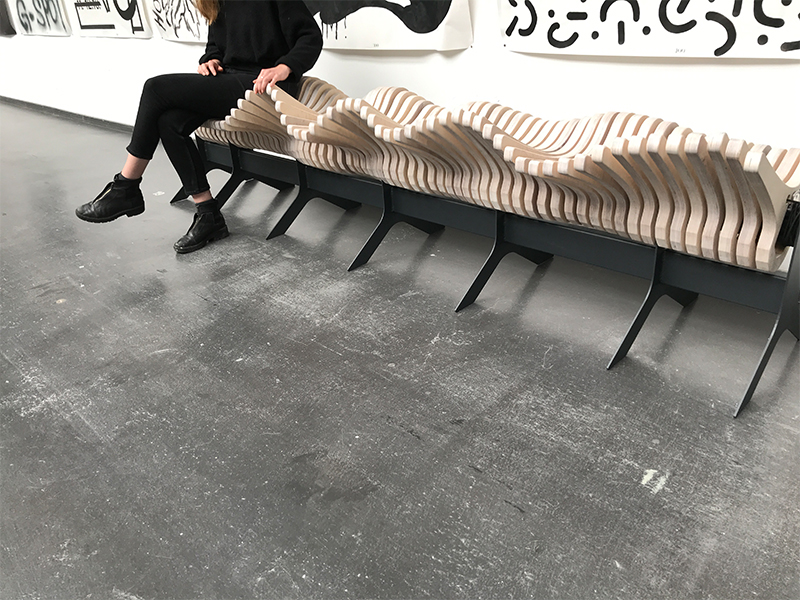 #1. KLAD
One of the most unique benches we've ever seen and a veritable viral sensation, the SurfBench by KLAD is a wooden contraption that transmits the energy introduced by a person in the form of a wave. The oscillating movement changes direction when it encounters a seated person, another wave, or the end of the bench. As a result, each user can interact and alter the behavior of the oscillating wave. With its unique movement, the SurfBench sparks curiosity and encourages a dialogue between strangers. Envisioned to be used in waiting areas, the bench has been designed to ease social awkwardness and help the time pass more quickly, through playful interaction. The bench is the brainchild of Kim André Lange, a southern German designer with the goal of making our surroundings more pleasant and meaningful.
Also Read : 10 Gorgeous Collectible Benches We Have Our Eye On In 2023
#2. Vista Alegre
Amongst Vista Alegre's several offerings at Ambiente, what caught our attention was the brand's first ever home cosmetics collection. The Vista Alegre Home Cosmetics line showcases a differentiating concept that combines decoration and high perfumery. Three exclusive fragrances – Innocence, Pouvoir and Mystère have been created by a renowned perfumer who collaborates with internationally luxury brands. From candles to reed diffusers, the unique scents are bottled inside visually striking porcelain holders, inspired by the brand's collections.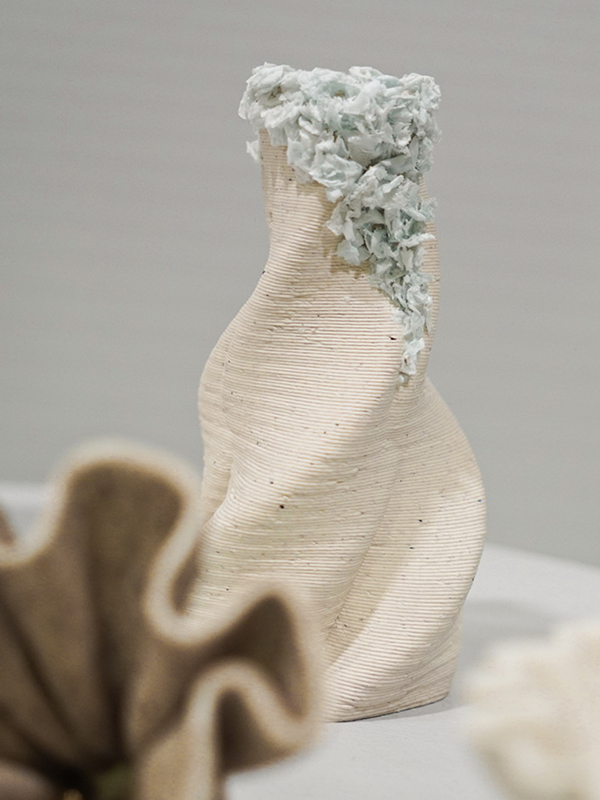 #3. Akamu Deco
Emerging Taiwan studio Akamu Deco operates at the intersection of ceramic art and sustainable design, by making use of regenerated materials; creating pieces that reflect the natural beauty of the landscape and geology around us. By merging digital technologies with traditional craft techniques, they push the boundaries of ceramic art, creating innovative designs that reflect the rich history of ceramics while embracing a sustainable future. Exhibited at Ambiente were a unique set of vases that incorporated daily and urban wastes, including waste fish scales! "Since the material retains a highly intact shape but is very brittle, adding polyvinyl acetate makes it malleable; I also grind it into powder for glazes and clay, with fish scales making up more than 30% of the total," says designer Pei-An Lin.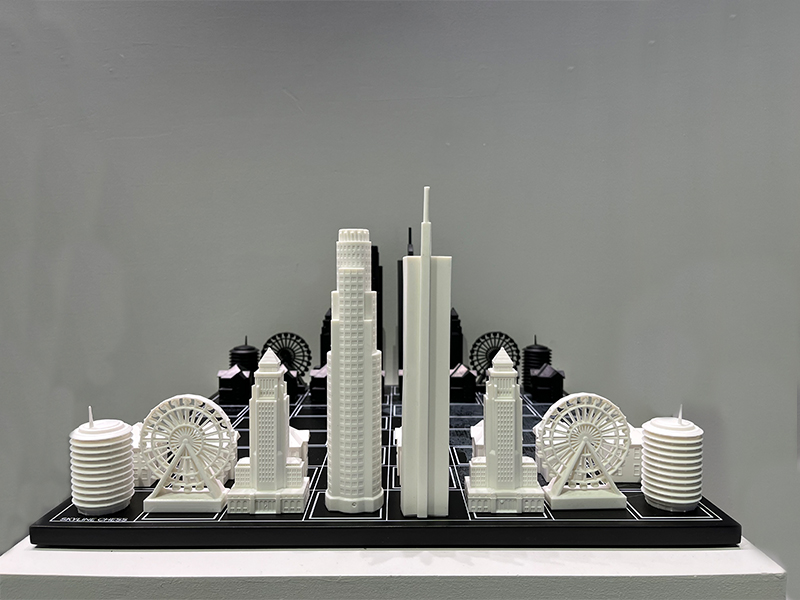 #4. Skyline Chess
Established by two London-based architects, Skyline Chess takes inspiration from some of the most iconic buildings from around the world. By scaling down architectural wonders ranging from the Empire State Building to the Burj Al Arab, the brand brings impeccable design and gamesmanship into a beautiful set. "These sets are an architectural battle of the greats – different skylines challenging each other on the chess board, using the finest materials and impeccable craftsmanship," say the duo. "The concept was conceived over evening games of chess, mulling over the potential line ups of architectural masterpieces." The brand retails city-based chess sets, including London, New York, Paris, San Francisco, Dubai, Chicago, Tokyo, Los Angeles, Doha, and a special edition featuring World Icons.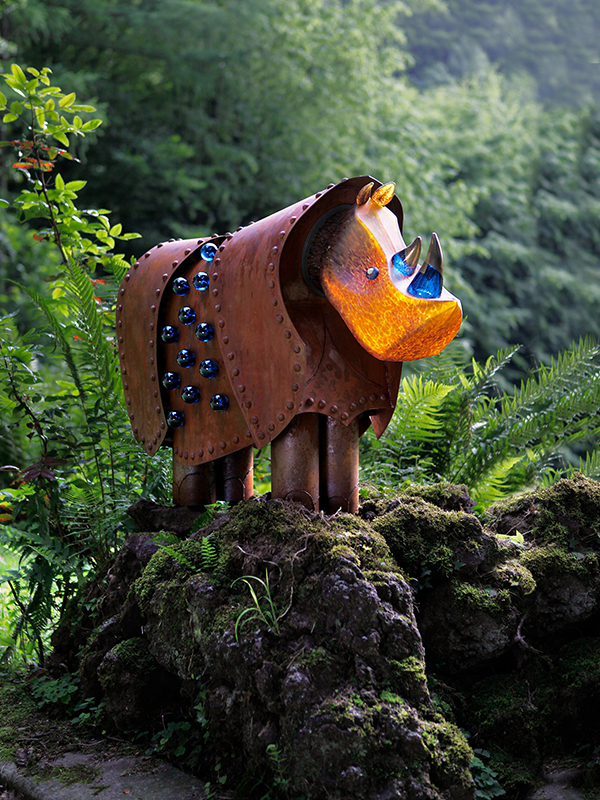 #5. Borowski
Germany-based Borowski has a 40-year-old legacy in glass manufacture for hand-blown and handcrafted glass. From artistic sculptures to timeless collectibles, every piece embodies the inventiveness of their artists and the craftsmanship of the brand's glassmakers in equal measure. What caught our attention at Ambiente were the Borowski OUTDOOR OBJECTS; imaginative works of art made of glass and metal for outdoor use. The showcase comprised colourful and weather-resistant lights, wind chimes, and sculptures that are reminiscent of fairytale mythical creatures which give their surroundings a special charm.
Also Read : 7 Fluted Glasses To Help You Ring In The Festivities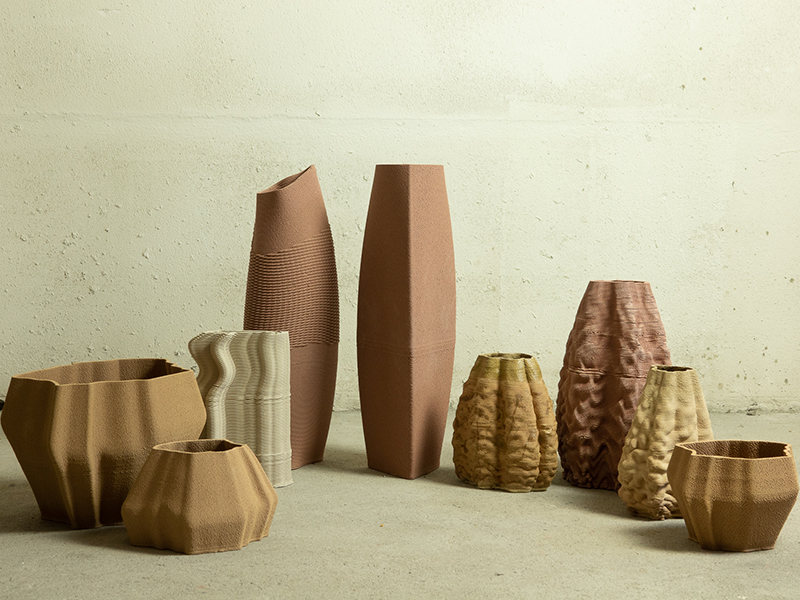 #6. Migration of Matter
Migration of Matter is a ceramics studio based in Berlin that brings together 3D printing technology with artisanal hand-finishing in an attempt to rebel against the ubiquity of round, smooth, industrialized ceramics. Founded by Cindy Valdez in 2018, the studio's tableware and home decor pieces are anything but standard. The collection showcased at Ambiente, Warp and Biophilia were designed to contradict the assumed limitations of 3D printing as linear, by coding subtle dimensional and volumetric shifts into each layer, resulting in a minimalist and irregular look.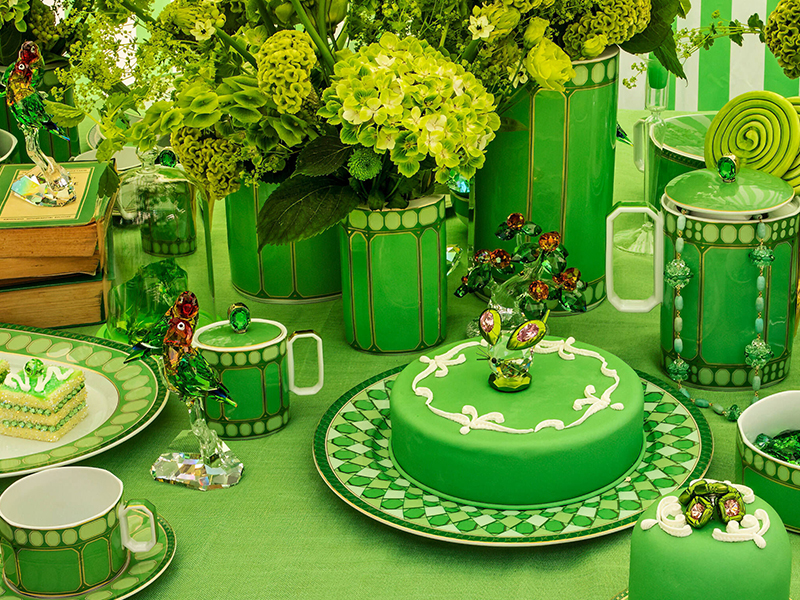 #7. Swarovksi X Rosenthal
A remarkable collaboration between luxury decor brands that are household names, Swarovski and Rosenthal, was unveiled at Ambiente. The SIGNUM collection is a richly detailed manifestation of brand heritage. Just as the octagon, the Swarovski brand colours of blue, green, yellow, and pink are showcased in gorgeous dinnerware, edged with hand-painted golden accents; a nod to Swarovski's heritage and craftsmanship in designing and creating jewelry. "With this collection we offer a new way of embellishing your life. Just like we are adorning ourselves with jewelry, we get the joy of decorating our lives through this whimsical yet elegant collection," says Giovanna Engelbert, Creative Director, Swarovski.