10 Gorgeous Collectible Benches We Have Our Eye On In 2023
28

Feb

'23

3:38 pm

by

Sneha Shah
A bench is the simplest piece of furniture imaginable, in its elemental form. These supremely useful and versatile seats can be found in every style – contemporary or traditional, cushioned or firm, dressed up or dressed down. It's not a stretch to say there's a bench for every room; not only is the entryway or a living room the obvious territory for it but it can also be used in transitional spaces. We've rounded up a gamut of choices that can pack a strong visual punch into your homes –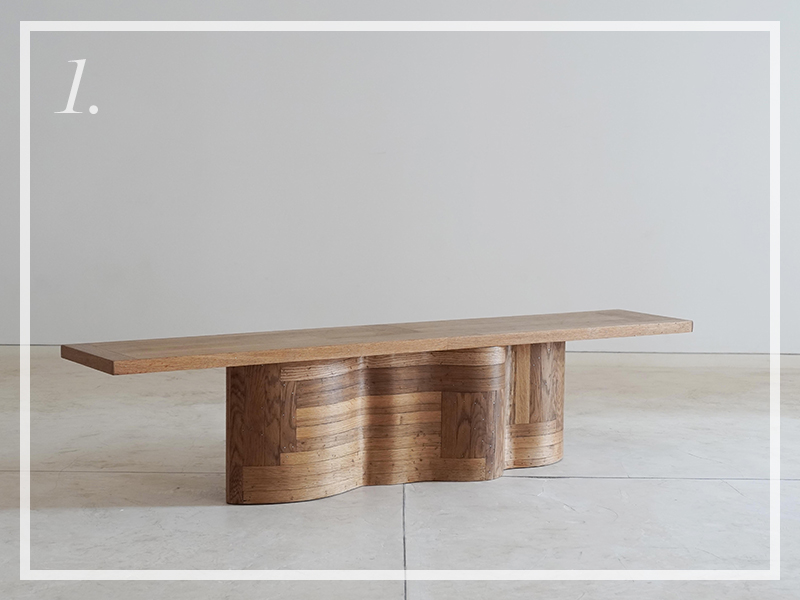 #1 Tight Bench by æquō
The Tight collection by æquō carries in it a subtle yet magnetic charm. The curvy form is created via a coating of wooden sheets that formidably contain blocks of recycled wood nailed along the tensions in the shapes.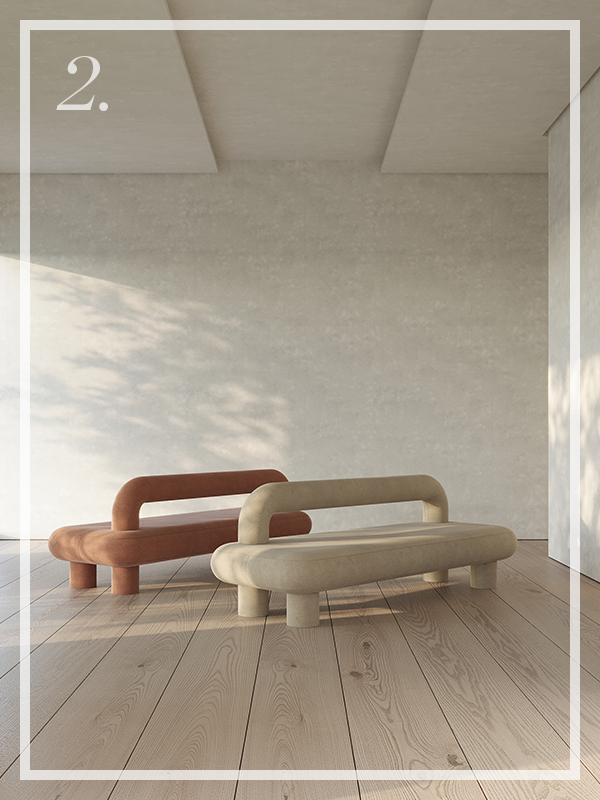 #2 FAT Collection by Bombay Design Lab
Inspired by soft furnishings, and minimalistic and organic forms, the FAT collection of benches by Bombay Design Lab is at once elegant yet relaxed and playful, luxurious yet approachable; detailed with richly-textured fabrics in the colour palette of monochromatic earthy hues with a dash of contrasting blue tones. The pieces appear monolithic in nature, and the lack of visible hardware or joints communicates a dynamic illusion of a singular material.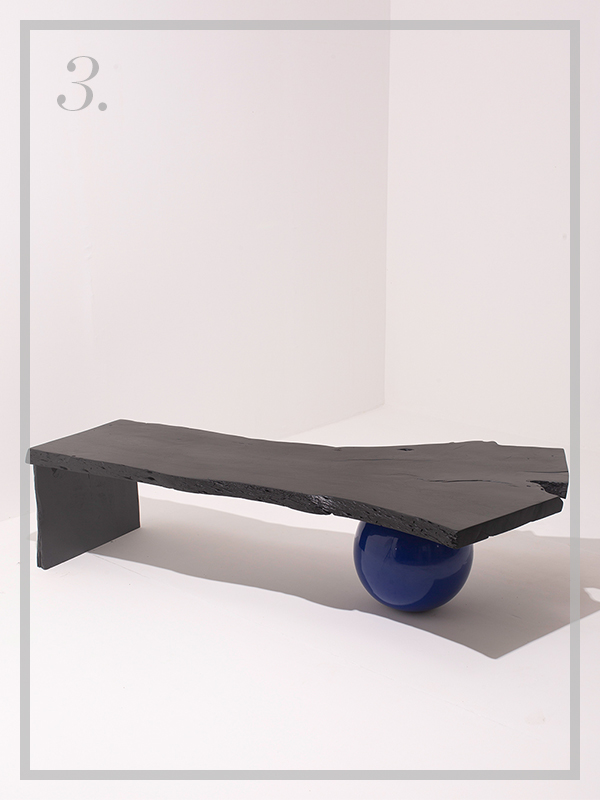 #3 Shapeshifter Bench by Daera
Shapeshifter's Bench from the Daera Lunar collection has an organic, abstract design that is purposefully whimsical. The juxtaposition of the black stained planks of the live-edge Neem against the perfectly round blue ball acting as the leg creates a very interesting visual. Taking cues from nature's effective shapes, this solid Neem wood bench lends an extra edge.
Also Read: 10 Statement Chairs That Are Must-Haves For Your Dining Space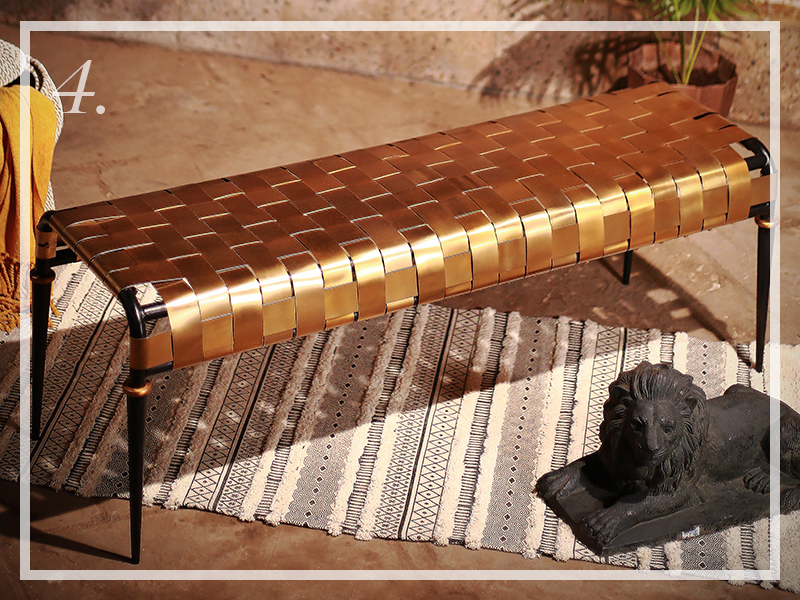 #4 Splice It Up Bench by Eitri
'Splice It Up' Bench by Eitri is part of a contemporary collection celebrating joy in the forms of metal craft. It flaunts the art of metal braiding with its complex weave, featuring brass straps of uniform width that crisscross to form a bold, open lattice, supported on metal legs.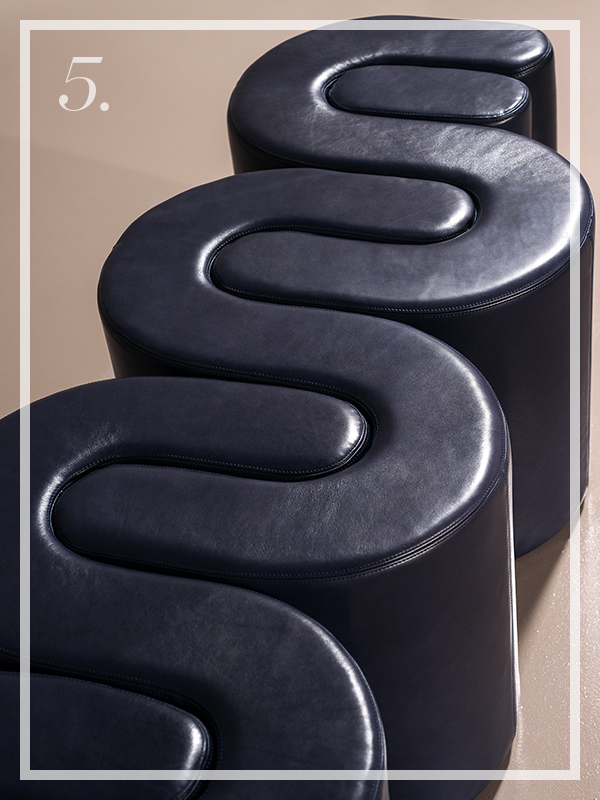 #5 Adel Bench by Baxter
The stunning Adel bench by Baxter, available at Sources Unlimited has an interlocking form and is upholstered in leather. This eclectic style with curved features introduces fluidity and warmth, and also adds a fun touch of personality to any space.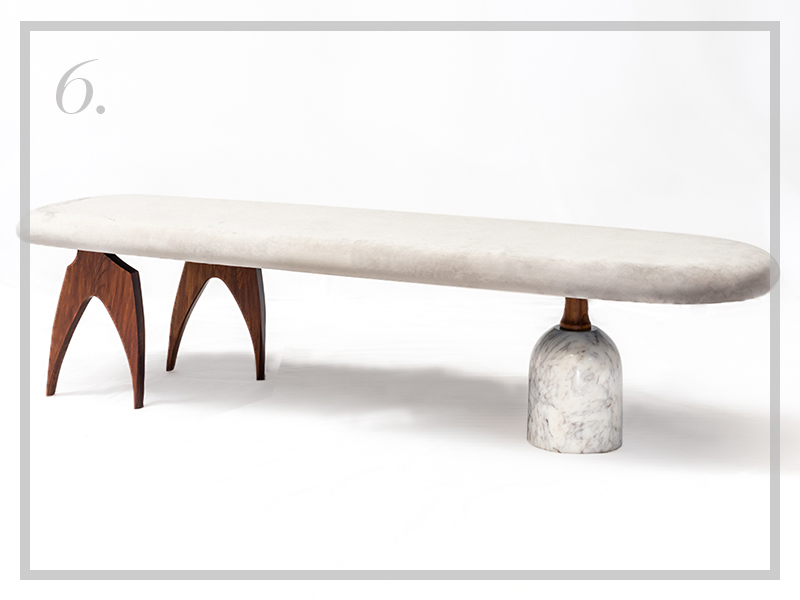 #6 Pench Collection by Escape by Creatomy
The Pench bench by Escape by Creatomy draws inspiration from the flow of animal movement. The seat's stance is slightly tipped forward, like a tiger on the prowl. The Pench collection is a study of minimalism, inspired by the horns of a deer. It is an extension of these influences and works as a sculptural piece or just a conversation starter.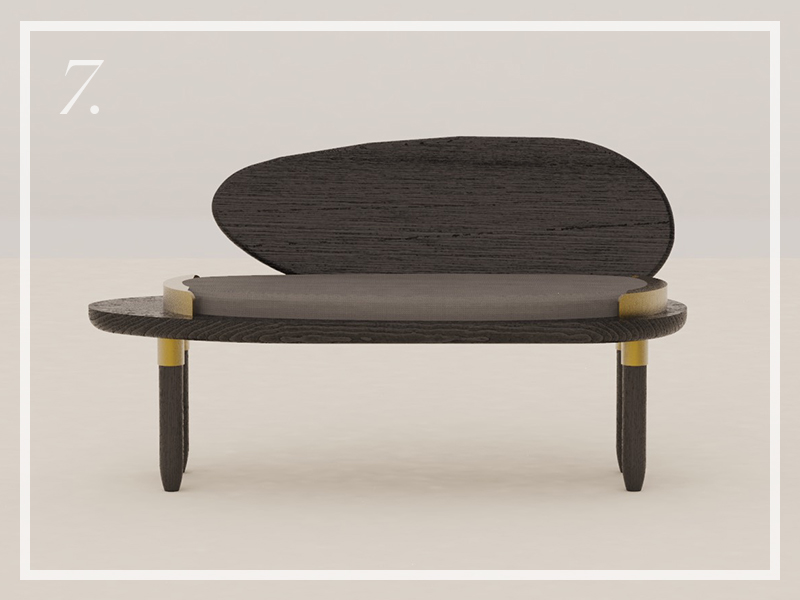 #7 Pebble Bench by Gunava Design
The Pebble bench collection by Gunava Design is inspired by the stacking of pebbles. It's made using solid oak wood, which is ebonized to black. Brass accents are added to the legs and the seat to bring an added dimension to the colour palette.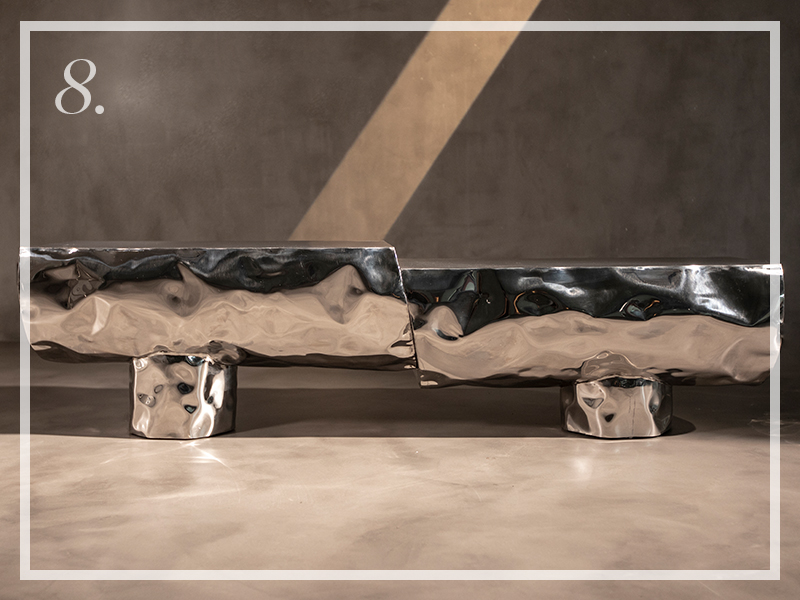 #8 Tronco Bench by White Domus
The Tronco Bench by White Domus is a contemporary take on the staple wooden log bench. The imperfect textures of a wooden log have been replicated manually by crushing with knees, elbows and hammers. It is an exceptional sculptural bench perfectly suited indoors and outdoors.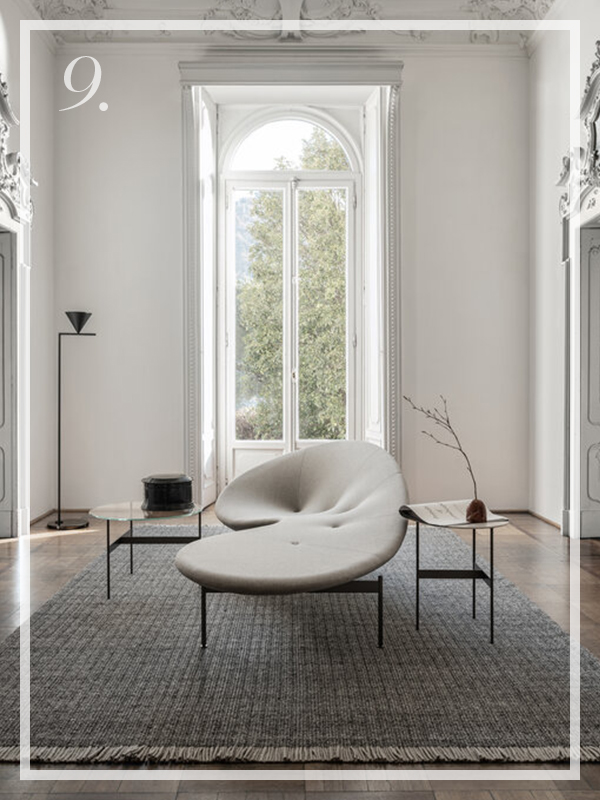 #9 Eda-Mame Bench by Scala Home
Shaped by an organic development and inspired by the form of a soybean, the Eda-Mame bench by Scala Home is a furnishing element with a strong impact. It is created by a sculptural design that can give great incisiveness to a space.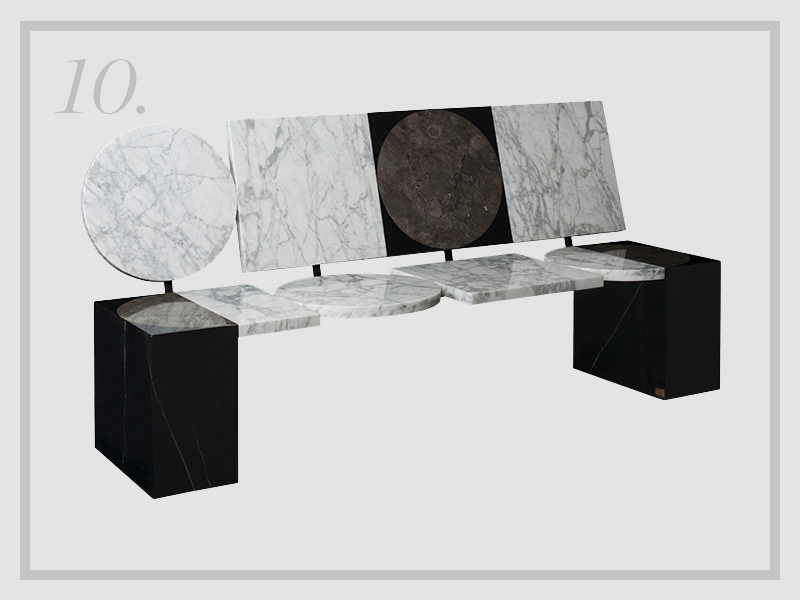 #10 'Us and Them' Bench by Within
The use of black Marquina and Statuario marble for the 'Us and Them' bench by Within, is a striking monochromatic combination that makes the piece a remarkable addition to any home. The versatility of the design language makes the pieces multiply and come together in different forms.
Also Read: Vakr – A Statement Furniture Brand Where Computational Design Meets Indian Artisanship