Gaurav Gupta's Flagship Store In Mumbai Champions Minimalist Futurism
24

Mar

'23

6:49 pm

by

Nuriyah Johar
Fashion's technological revolution is on an exponential incline. Luxury labels have boldly embraced the metaverse, experimentations within VR and AR are a top priority for brands, and (as was witnessed at Coperni's AW23 show) even robots are sharing the runway! The clothing industry's e-commerce market is booming and shows no signs of diminishing. And yet, in an environment of heavy digitalization, every once in a while we come across an extraordinary new showroom that sends a message loud and clear – physical retail is here to stay.
"We have brought alive a world which is still at its core but infinite in form" – Gaurav Gupta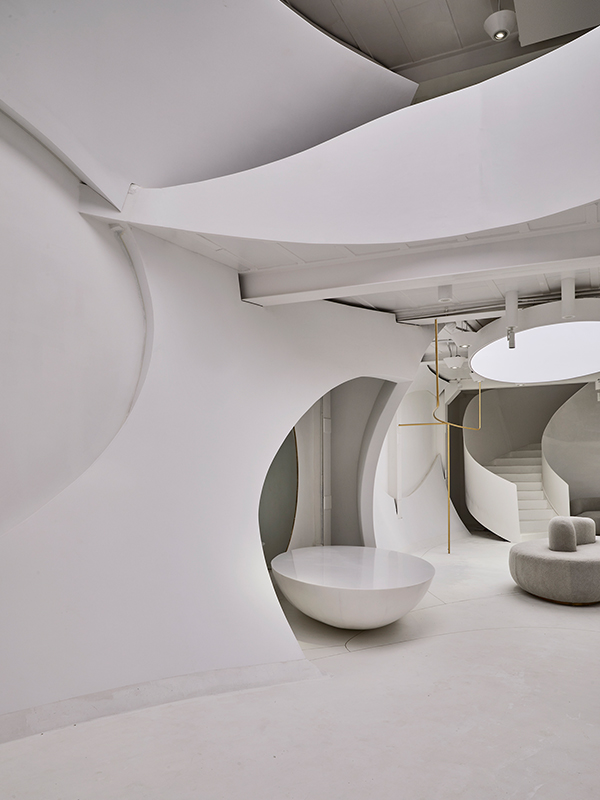 Gaurav Gupta Couture's flagship store in Mumbai's Kala Ghoda district is a remarkable exemplification of minimalist futurism. It has been designed by architect Vishal K Dar whose creative vision aligned perfectly with that of Gupta's. "My brother Saurabh and I worked closely with artist and architect, Vishal K Dar, who understood our brand aesthetic from the very first meeting," says Gupta. "After many brainstorming sessions through the course of a year to build a space for culturalists who are keen to undergo a limitless experience, we have brought alive a world which is still at its core but infinite in form."
Also Read : Tarun Tahiliani And Vinita Chaitanya Transform An Old Colonial Mansion Into A Retail Haven In Bangalore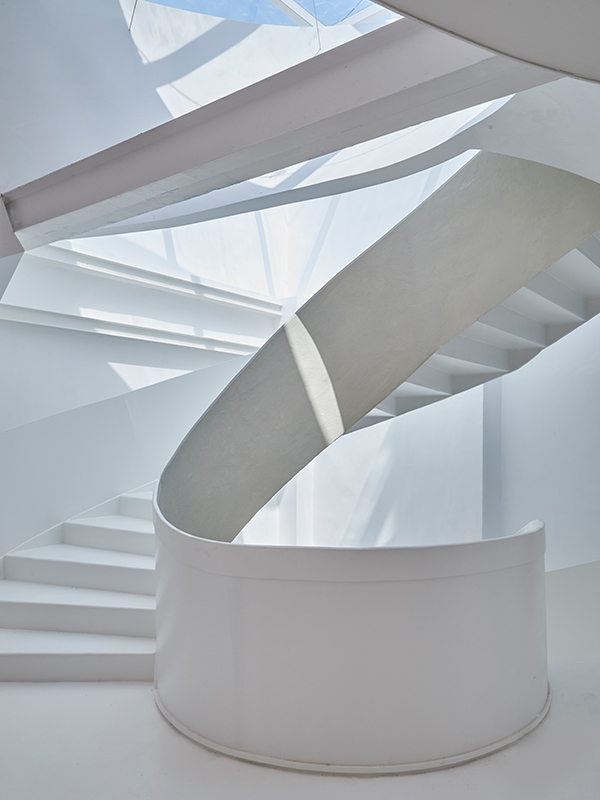 This experiential, all-white retail space covers an expanse of 5500 sq ft. Dar draws inspiration from his site-specific works on geometries that juxtapose ephemeral sculpture within architecture. In doing so, he lends a structured sense of fluidity to the entire interior. An interlude of concave and convex surfaces provide a surrealistic backdrop to showcase the brand's couture collections. The store features enormous curved lines and surfaces that change with the passing light all through the day. "I want the visitor to feel a sense of calm but with a hint of wonder," says Dar.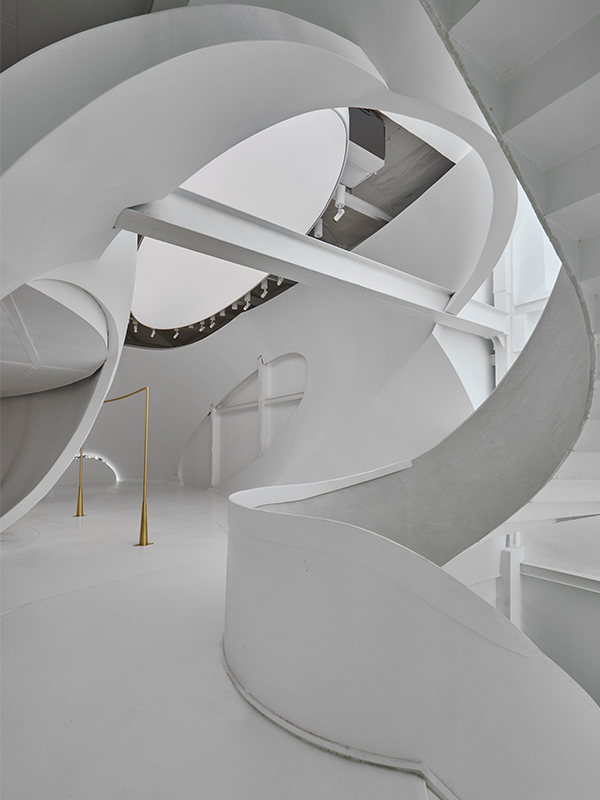 On a fundamental level, the design of the store is based on the concept of 'Shunya' – a Sanskrit word that represents both nothingness as well as infinite expansion. "I wanted to express the space as a series of voids," explains Dar. "An intersecting, interlocking world of voids. Since the space was spread over four levels, the Shunya (geometrically speaking in the context of this design – Ellipsoids) got stacked into a multilevel inverted sculptural form where the surfaces would suggest the innards of that volume. What's most interesting is that we never get to see the outside form of this sculpture," he adds.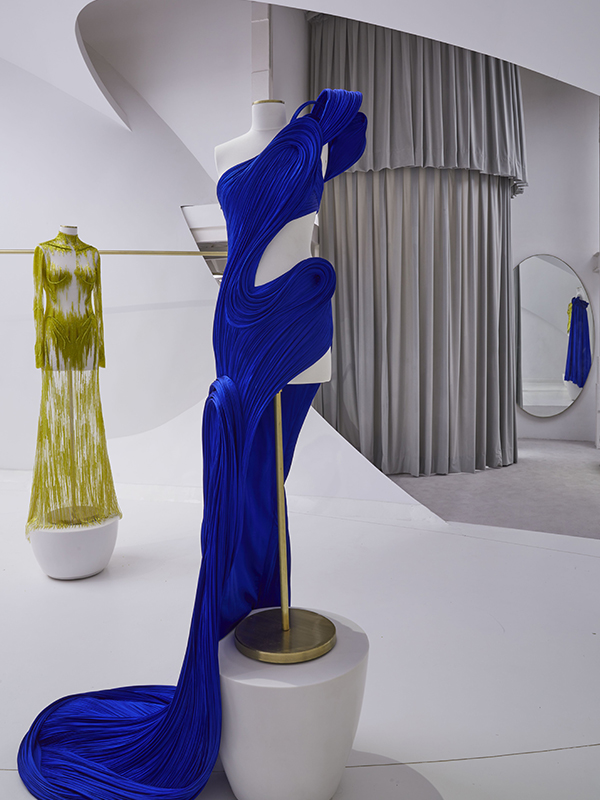 In many ways, the store performs the function of a reimagined white-cube gallery, wherein the couture is displayed as wearable art. Right from the stark all-white colour scheme to the visual minimalism, the interior forms the perfect backdrop for Gupta's stunning garments. Making up the primary material palette is DuPont's engineered material – Corian. "This was our choice of material from the beginning," says Dar. "There is no other material more suitable for engineering large double-curved seamless surfaces."
Ultimately, Gaurav Gupta Couture's groundbreaking store points to an optimistic future for both Indian fashion and interior design. It stands as tangible proof of the power of collaboration, of pushing creative boundaries, and of refreshing originality.
Also Read : Sabyasachi's Flagship Store In New York Is A Maximalist Celebration Of Heritage