Looking Back At 2022 – Historic Art And Design Moments That Shaped The Year
10

Jan

'23

5:29 pm

by

Nuriyah Johar
2022 was many things. It was the year that witnessed the meteoric rise of AI art, architectural innovation in the Middle East, and the grand return of several design fairs that had been canceled due to the pandemic. It was the year the hospitality industry got back on its feet, and the year tomato soup was flung at a Van Gogh masterpiece. Here's a quick recap of art and design moments that shaped 2022 –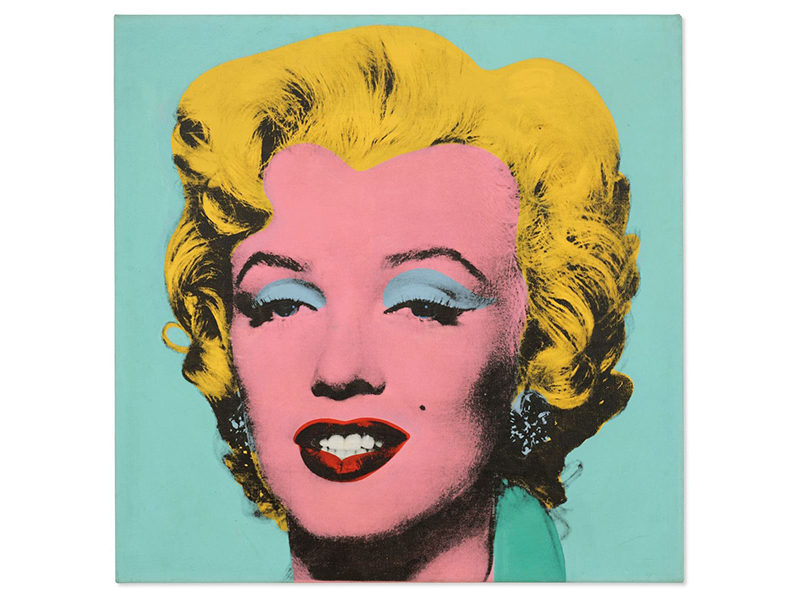 Andy Warhol's Marilyn Portrait Was Sold For $195 Million At Christie's
An iconic Andy Warhol portrait of Marilyn Monroe was sold for a staggering $195 million at the Christie's Auction House in New York City. The sale set a record for 20th century works of art, and also marked the second highest price for any artwork sold at an auction. Titled Shot Sage Blue Marilyn, the artwork is a 3-foot square silk-screen print from 1964. The painting was the final lot of Christie's single-owner evening sale The Collection of Thomas and Doris Ammann, which featured 36 lots and totaled $317.8 million.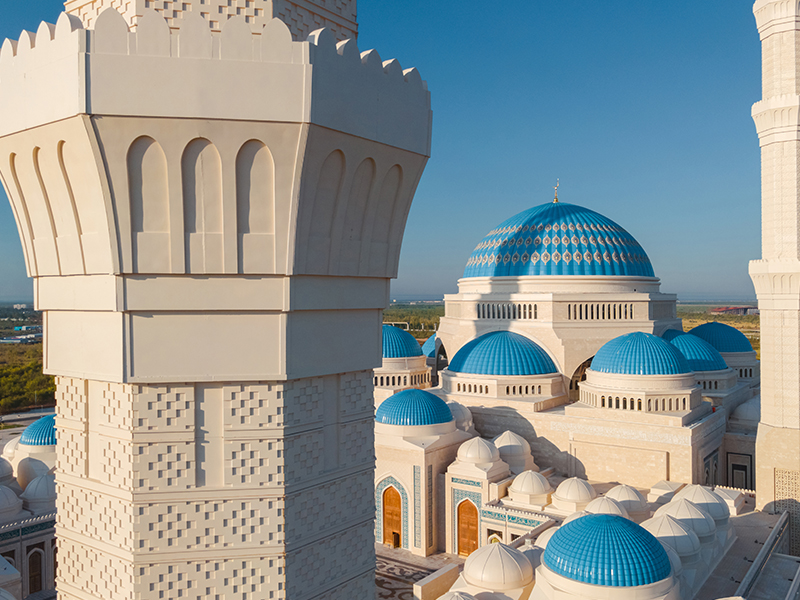 Central Asia's Largest Mosque Opened In Kazakhstan
The new Nur Sultan Grand Mosque, designed by Dewan Architects + Engineers, is the largest mosque in Central Asia; it draws inspiration from Kazakhstan's rich history, abundant heritage and diverse architecture. Located on the silk route, the capital city Nur-Sultan is famed for its time-worn nomadic nature. On a 25 acres site, the magnificent mosque covers a 57,000 square metre footprint. Built with complex geometric forms, the unique structure has four towering minarets rising 130 metres above the central dome: an engineering marvel that dominates the city's skyline. The mosque is of great importance and demonstrates the inimitable unity and friendship of over 130 ethnic groups living in Kazakhstan. Since opening, it has become one of the main world-class attractions of the capital city.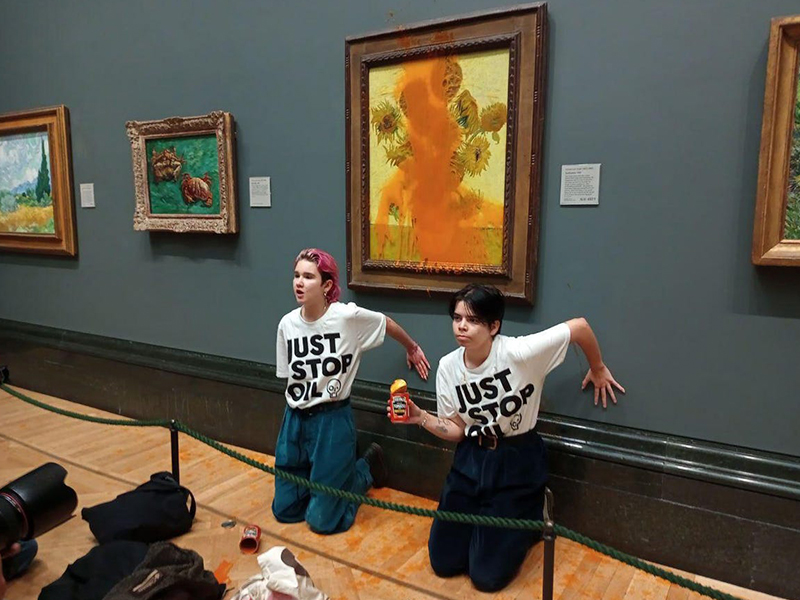 Climate Change Activists Targeted Museum Masterpieces
In the last quarter of 2022, climate change activists took to museums and galleries, targeting famous artworks with everything from soup to mashed potatoes in an attempt to raise awareness. Their point? Climate change should matter to people more than art. Paintings targeted ranged from Leonardo Da Vinci's Mona Lisa to Van Gogh's Sunflowers, Edvard Munch's The Scream to Claude Monet's Les Meules. This ongoing form of protest has resulted in divided opinions across the art world, and has resulted in tightened security measures at some of the biggest art institutions globally.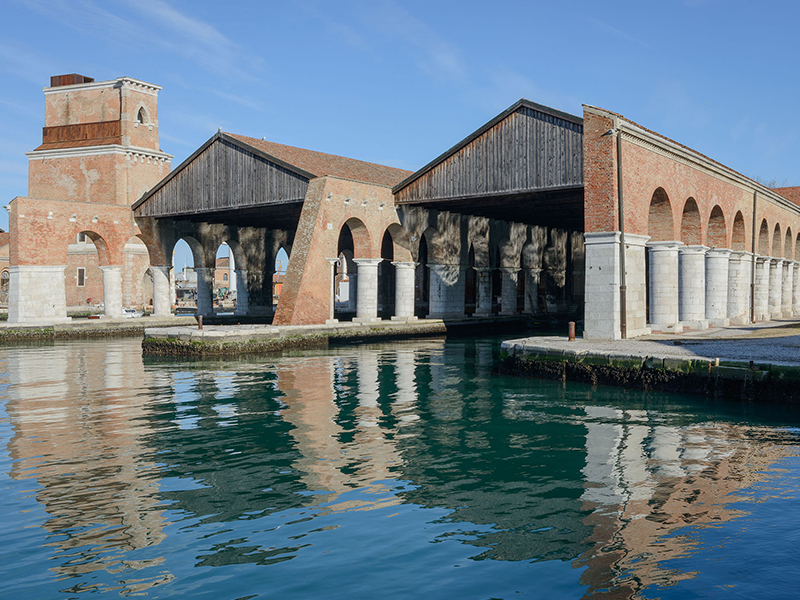 Venice Biennale Returned For The First Time Post-Covid
After two long years, the art-hungry crowd congregated once again, for the world's most prestigious art event. The much anticipated 59th Venice Biennale took root in churches, palazzos, and world-class art institutions across Venice. Cecilia Alemani helmed the year's central exhibition, 'The Milk of Dreams', which derived its title from a book by Leonora Carrington. The year's events were deeply engaged in various subjects such as, how the future of mankind is threatened by the climate crisis, global pandemics, social inequalities and other themes relating to art and science. With a total of 80 national participants in the historic Pavilions at the Giardini and Arsenale, 2022 marked the first time for these 8 countries – Republic of Cameroon, Namibia, Nepal, Sultanate of Oman, Uganda, Republic of Kazakhstan, Republic of Kyrgyzstan and Republic of Uzbekistan.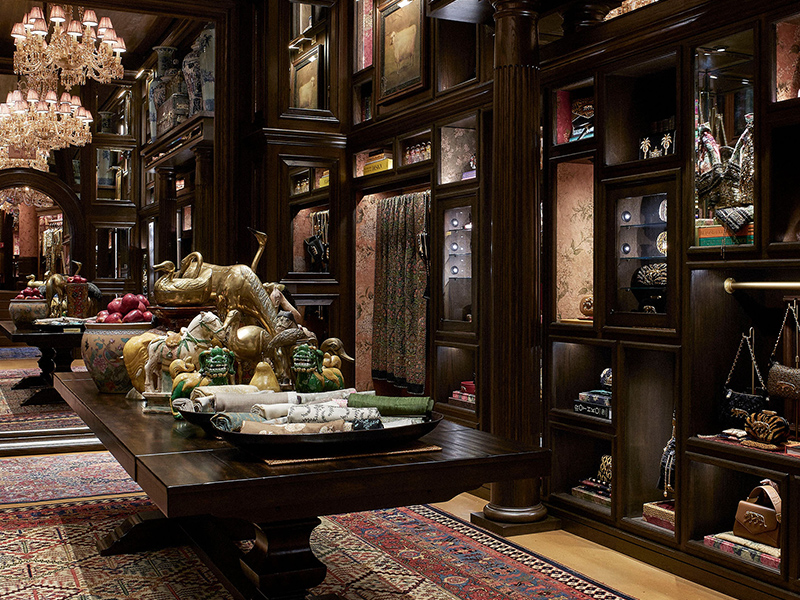 Indian Couture Went Global – Sabyasachi Opened A Flagship Store In NYC
One of India's most influential luxury designers and a true champion of heritage, craft, and culture, Sabyasachi Mukerjee launched his first international flagship store at 160 Christopher Street in New York. The designer's trademark maximalist sensibility translates across all 5,800 square feet of the interior, creating the classic Sabyasachi retail experience in the West Village. Drawing from old-world Calcutta mansions, the interiors (designed by Sabyasachi himself, with architect Luay Bahoora) embody a magpie-styled decadence layered with compelling narratives of culture and legacy. A remarkable manifestation of age-old heritage and slow luxury, Sabyasachi's New York store brought forth the veteran designer's single-minded vision to create modern heirlooms.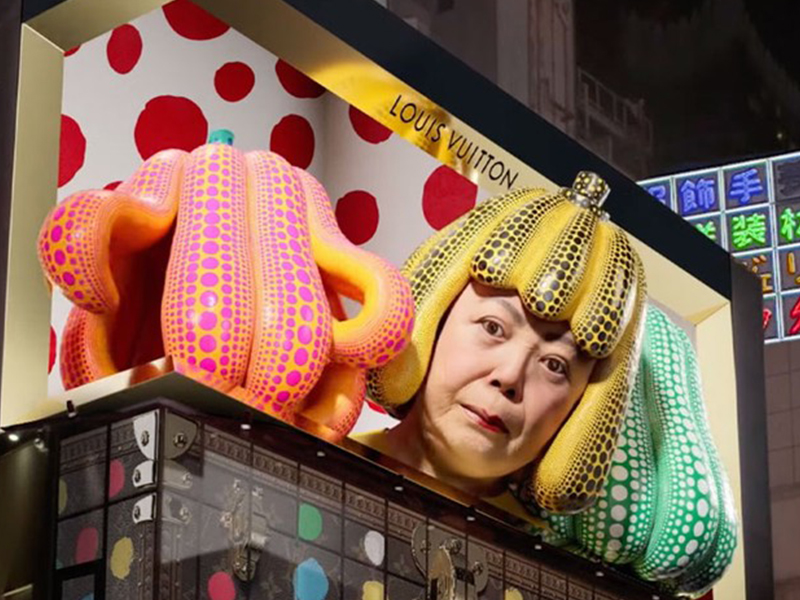 Yayoi Kusama Announced A Collab With Louis Vuitton
Yayoi Kusama and Louis Vuitton announced a collaboration 10 years after their initial association, with a grand spectacle that unraveled from the Shinjuku building in Tokyo. Yayoi Kusama's symbolic objects, hypnotic motifs, and imaginings of infinity take over the Louis Vuittons own emblems, creating magical objects that transcend time and space. The collaboration will be launched in two parts; Drop 1 will be launched on Jan 1st in China and Japan, followed by the rest of the world on Jan 6th, and Drop 2 will be available in Louis Vuitton stores starting March 31st. The announcement in December took the art and fashion worlds by storm, given the epic scale of the collaboration.