MAP Museum Of Art & Photography Signals A New Era For Museums In Bangalore
2

Mar

'23

11:21 am

by

Manisha AR
Earlier this month, MAP, or the Museum of Art and Photography inaugurated its physical location on Kasturba Road, in the heart of urban Bangalore. The museum has been actively engaged in promoting conversations around South Asian art and art education in India since 2016 with workshops at local schools. In 2011, the idea for the foundation was conceived and four years later they launched their digital presence signaling the beginning of their museum journey. A beacon for art and culture in Southern India, it will be the first public museum in India to open in a decade and fourth on the list of cultural museums in Bangalore.
The museum is spread across five floors and houses several galleries, a research library, a conservation lab, an auditorium, a museum shop, and a rooftop fine-dining restaurant and cafe. MAP has capitalized on its digital growth by including various new technologies that older museums are still catching up on. For example, they have a 3-D hologram space, touch screens that give visitors access to the museum archive of over 60,000 artworks as well as free digital guides in various languages on the Bloomberg Connects app.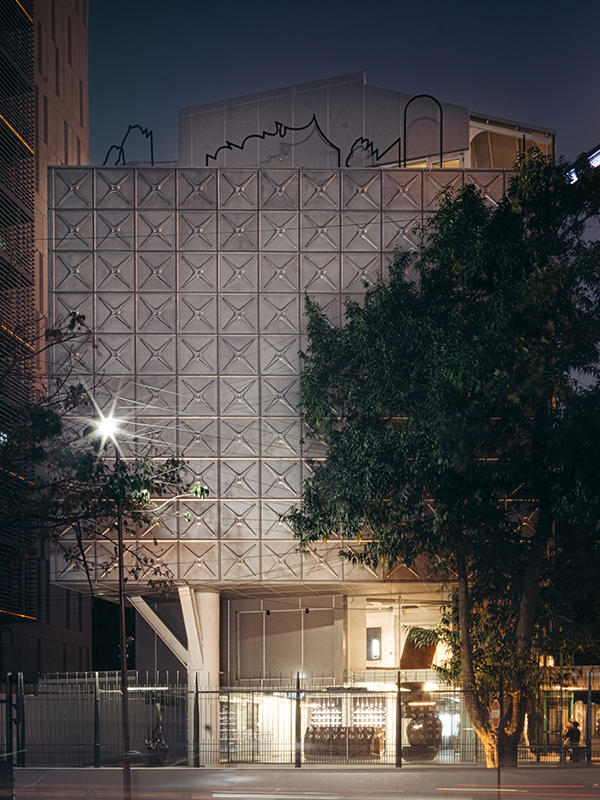 MAP is the brainchild of industrialist Abhishek Poddar. A philanthropist and enthusiastic art collector, Poddar is hopeful that this institution will pave the way for many young minds to play an active role in the development and progress of Indian art. He also hopes that MAP will mark a positive step toward art education and scholarship in India.
The museum has been designed by the architectural duo Soumitro Ghosh and Nisha Mathew. "Since MAP is visualized as a cultural anchor in Bangalore for both city dwellers and visitors alike, it required simple planning, a historically rooted architectural gesture," Ghosh explains. For this building, the team has worked on a versatile, sophisticated, and functional design that can complement any artwork it houses. The design allows for seamless collaboration between an artist and the museum's physical space.
Also Read : 'Bollywood Superstars' At The Louvre Abu Dhabi Pays Tribute To Indian Cinema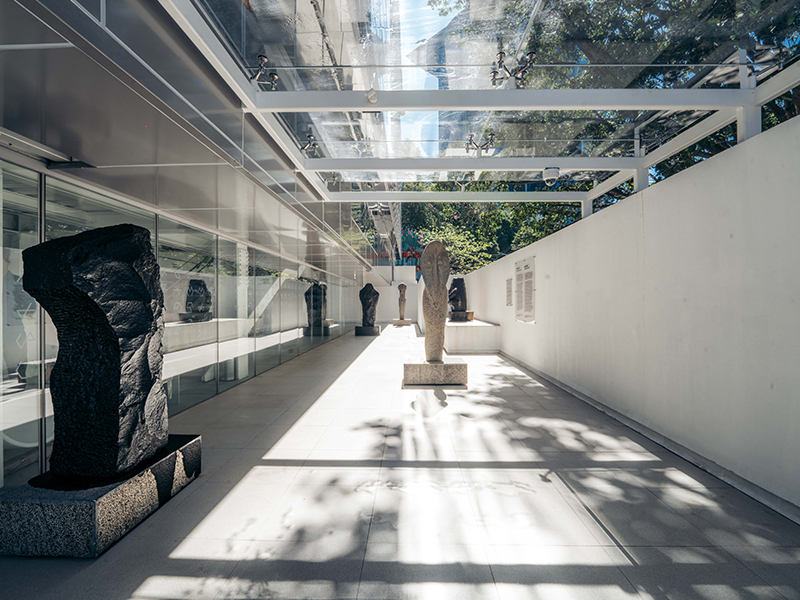 The building is truly a product of a culturally rich and technologically forward city. The exterior is a stainless steel facade embossed with a cross pattern adding texture to the building. This design is a historical gesture referencing post-industrial metal-paneled water tanks popular in colonial Bangalore. There are sections of the museum encased with glass for air circulation; an added bonus is the surrounding scenery and sunlight filtering in. In fact, one set of glass panes features a dichroic finish that changes color depending on the time of day and viewing position of the observer. The building also includes an open space for site-specific installations and sculptures on both sides. Currently, the sculpture courtyard features basalt work by Stephen Cox in a show titled Dialogues in Stone.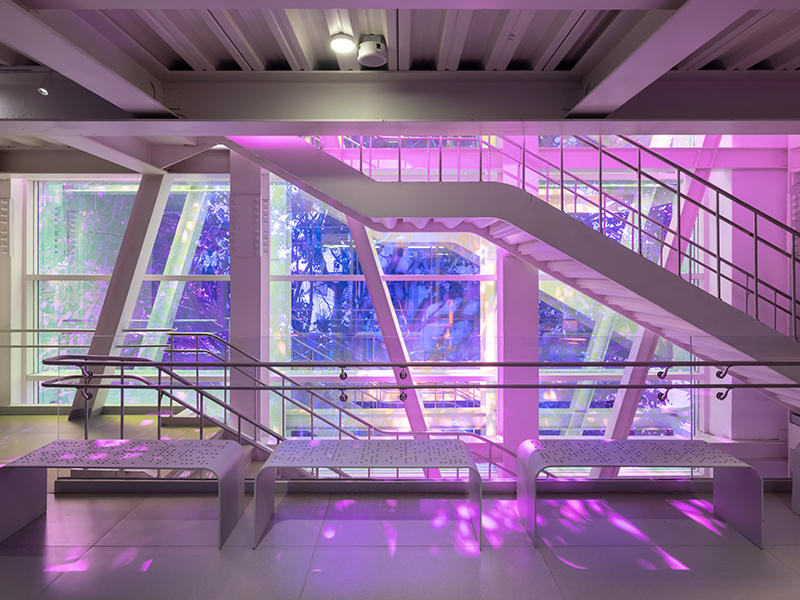 Commissioned for their inauguration are three works: 'The Cobra', a playful sculpture by Tarik Currimbhoy which sits by a small pond in front. 'Continuous Coexistences II,' a sculptural metal translation derived from an amalgamation of India's rich architectural histories by Ayesha Singh located on the fifth-floor terrace. Lastly, the Rock Formation Tower and Welcome Desk is a kinetic sculpture and response to the space in the lobby area by Arik Levy.
The second exhibition on view is a retrospective of Jyoti Bhatt's photography trajectory with Time & Time Again curated by Nathaniel Gaskell. Jytoindra Manshankar Bhatt or Jyoti Bhatt is known for his modernist paintings and prints. This exhibition however is deeply interested in his documentation of rural life, art, and architecture. One of the more interesting sections of this exhibit is the early documentation of some of India's renowned artists like M.F. Hussain, Mapu, and J. Swaminathan.
Also Read : #DPExclusive – Reinterpreting The Ancient Craft Of Bidri, æquō Collaborates With French Illustrator Boris Brucher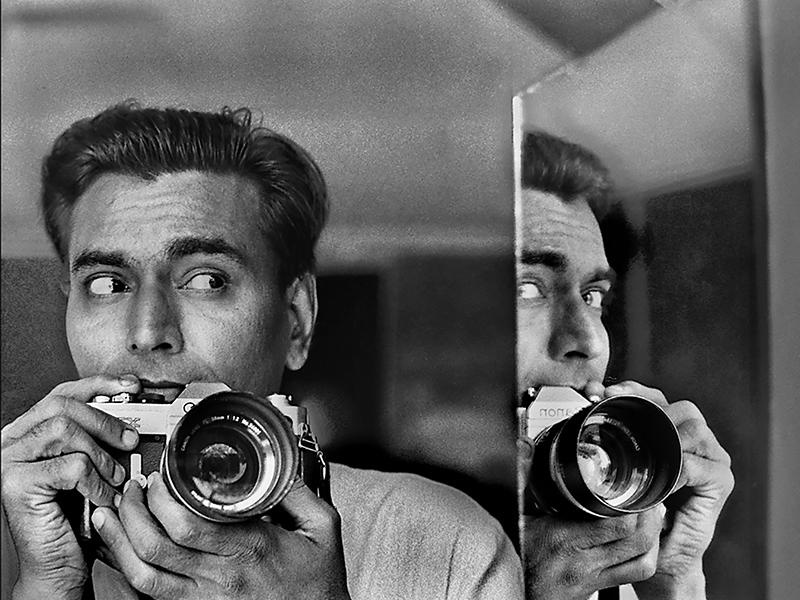 The third and much larger exhibition VISIBLE/INVISIBLE: Representation of Women Through the MAP collection, is a three-year-long exhibition that explores the complicated ideas behind the visual representation of women in art through time. It includes a variety of mediums and artistic subjects that attempt to challenge preconceived notions of femininity and gender as social constructs. The show is divided by theme into four narratives: Goddess and Mortal, Sexuality and Desire, Power and Violence, and Struggle and Resistance, offering a comprehensive survey of women as subjects, objects, and icons in Indian art.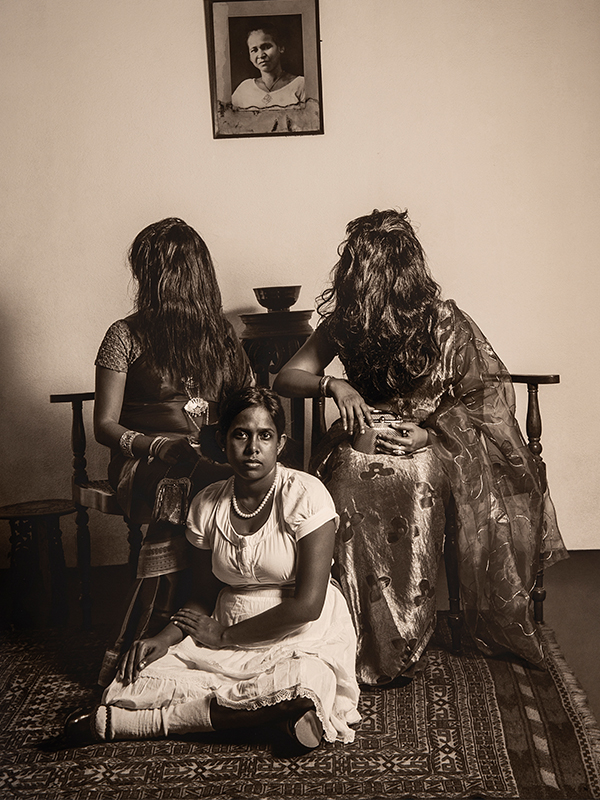 Highlights from this exhibit include prints and calendar art by JP Singhal, photography by Anoli Perera showcasing the resistance of women, and an observation of the true cost of a beauty standard. If you've been following Zeenat Aman's Instagram debut, then you will be thrilled to see more prints and calendar art by the same person who conceived the look for the actress in the 1978 film Satyam Shivam Sundaram– JP Singhal.
The museum has also commissioned an inaugural exhibition featuring works by LN Thallur titled 'Chirag-e-AI.' A selection of incredibly complex sculptural works that blend aspects of contemporary themes in artificial intelligence along with inspiration from ancient sculptural artifacts—a clever metaphor that captures MAP's vision for Indian art.