New In Singapore: Your Design Guide To The Hottest New Restaurants
17

Oct

'22

12:14 pm

by

Sneha Shah
Singapore is one of Southeast Asia's most fascinating destinations; a bustling metropolis with British colonial architecture, glittering skyscrapers and natural beauty. Representing a smorgasbord of cultural influences, the city-state is also an undisputed hub for food lovers; offering unique culinary experiences through chic and pulsating venues that will delight your senses. We bring you a round up of three top spots that represent Singapore in all its diverse and tasty glory –
1. Born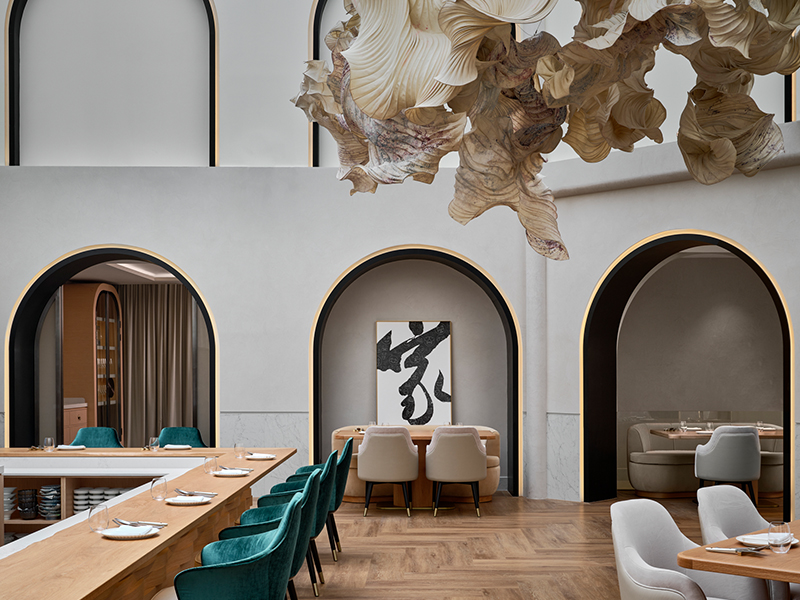 An iconic heritage building on the corner of Tanjong Pagar and Neil Road, Born is a fine dining restaurant of contemporary cuisine within a space of striking theatricality. Every detail surrounding the restaurant including the design of the chef Zor's dishes is cemented around the concept of 'Circle of Life'. Nestled in a stunning Edwardian-style building whose façade is sculpted in white plaster mouldings and exposed brickwork. The restaurant offers a cross-cultural gastronomic experience that marries the elegance of French cuisine and the rich flavours of Chinese cuisine. The beautiful space is fashioned in unique artworks, feature walls, a show kitchen and shelves stocked with the restaurant's pickle and tea collection at the open lounge.
2. Fiamma Capella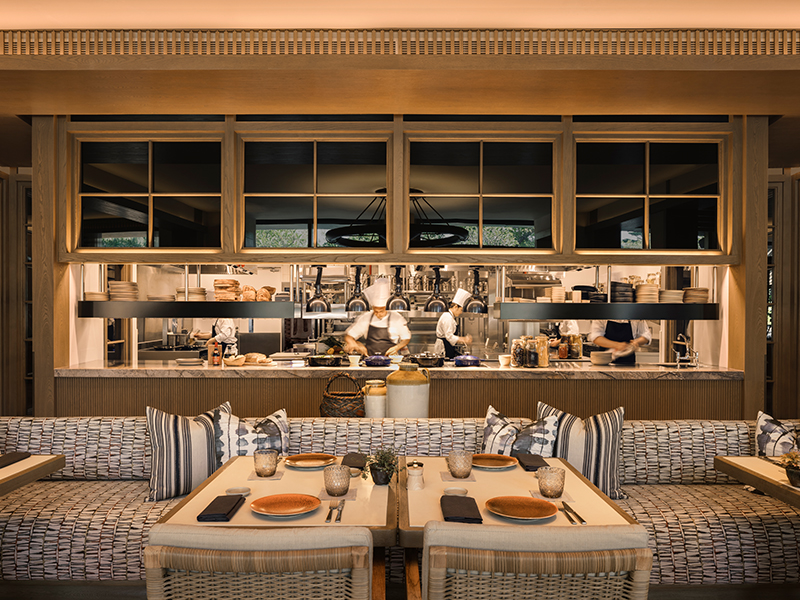 Nestled in the heart of Hotel Capella Singapore, Fiamma embodies the chef's burning passion for cooking and is a salute to the warmth and spirit of Italy; expressed in humble luxury and seasonal beauty. Fiamma means 'flame' in Italian, with the menu focusing on authentic, traditional dishes served in an atmosphere of warm interiors; perfect for communal dining. The interiors of the crescent-shaped space are divided into six experienced layers; each unique in its design and function. The dining area is defined by its large, impressive, bronze-cast chandelier and dressed in timber rafters and mid-century-inspired wall lamps. Hues and textures of the tropics are reflected in the muted colour palette of earthy sand, mud terra cotta, dusty aubergine, washed oak and chiselled stone; blending seamlessly with the eclectic mix of furniture and fittings that speak of relaxed, intimate luxury.
3. Firangi Superstar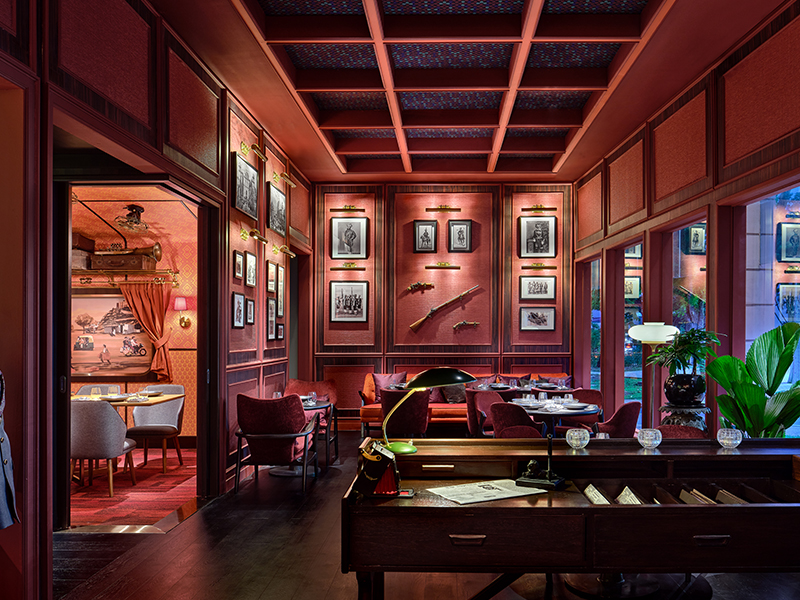 This theatrical space is a contemporary Indian restaurant that provides a cinematic dining experience. Firangi Superstar is split into four distinct sections – Officers Club, Old Railway Room, Elephant Place and the Jungle Lodge. The entire place is packed with vintage photographs, elaborate bespoke wallpapers featuring all manner of animal statuary, leather banquettes, velvet seating and a selection of antique muskets mounted to the wall. Taking cues from real life, from Bombay to Rajasthan, from Chennai to Kashmir, the venue pieces together textures, materials, décor, and furnishings to create experiences with the feeling of a film set. Fuelled by the memory and influences of the food that Chef Raj is most familiar with, the Indian flavours of the cuisine are rooted in history and tradition.
Also Read: New In London – 5 Unique Design Hotels That Are Redefining Luxury