What Do Crate & Barrel, Zara Home, And West Elm Have In Common? An Indian Export House
8

Feb

'23

5:06 pm

by

Nuriyah Johar
It's 2023 and India is slowly but surely getting the global recognition it deserves in the modern design landscape. Apart from a strong foundation of skilled labour that has contributed greatly to the export market, the country's contemporary furniture and decor brands, studios, and designers are now being duly celebrated for their design sensibilities. Both sides share a profound symbiotic relationship. On one hand, the new generation of creative entrepreneurs and designers are able to contemporarize traditional craft forms in ways that resonate with modern consumers; patronizing Indian makers in the process. On the other hand, it is only because of this thriving foundation of makers across the country that Indian furniture companies can execute their creative visions.
One such company, Basant (established in 1998 in Jodhpur) is a major export house that has been designing and manufacturing contemporary furniture and accessories for 17 countries worldwide. Their buyers include industry giants like West Elm, Pottery Barn, Zara Home, and Crate & Barrel among others. Armed with a keen understanding of global quality specifications and design aesthetics, down to the finest nuances of hues and forms, they decided to look inwards. The opportunity was ripe for modern designs in India – a space saturated with traditional furniture. Second generation entrepreneur Gaurav Jain launched Orange Tree in 2014 as a domestic retail offshoot of Basant for the Indian market. The aim? To present local consumers with the same designs, finesse, and longevity as its export counterparts.
We speak with Gaurav Jain, Founder and Creative Director of Orange Tree about the design process at Basant, the export market, and the Indian consumer market –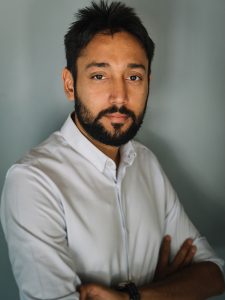 What is the design process for export like? Do the designs come from the buyers, or do the buyers make their selections from Basant's collections?
The design process for both the export and retail segment remains the same. At the core of creating a product, the need of the customers (retail) and buyers (export) remains at the core of our design conversations. The requirement of buyers is then transformed in the form of a design that has the insignia of Orange Tree. To illustrate, if buyers want us to design a storage bed, our design team creates several sketches that eventually turn into the desired project. However, at the heart of every product created for the international or domestic product is the philosophy of marrying minimalistic, functional designs with our sustainable ethos.
Also Read : The Ultimate Interior Design Glossary – 30 Words You Must Know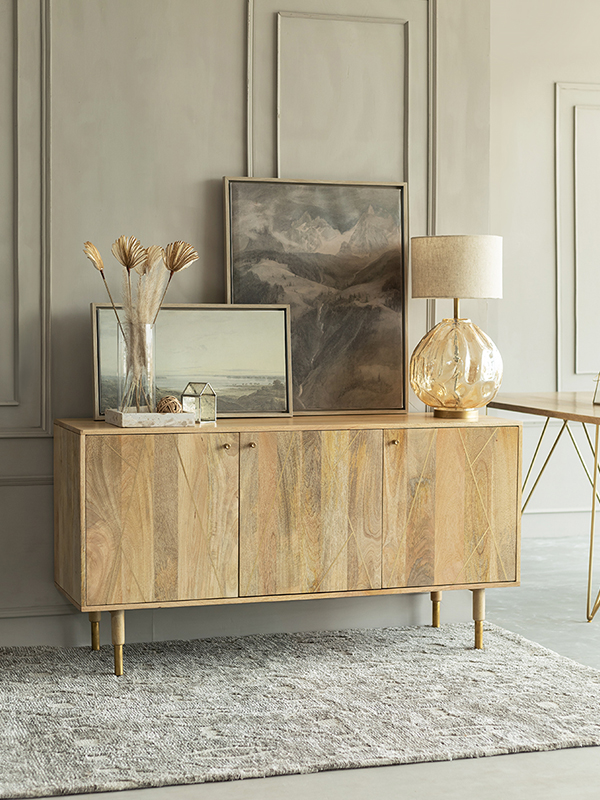 Can you give us an insight into the R&D process with reference to the collections at Basant and Orange Tree?
We are strictly against following any global trends. In fact, we have an intuitive design sensibility that seeks inspiration from fashion, museums, art, movies – everything that is visually stimulating. Internally, we have a more inward-looking approach to creating products. We self-analyze customer data to understand which products are selling well and which aren't. Before designing a new collection, we closely analyze the database and understand which shapes/ materials/ forms are working for us and which aren't. This, along with inspiration from our travels is how we create products at Orange Tree. For instance, as Travertine stone is slowly gaining popularity in design in India, we don't restrict ourselves to using only this stone. In fact, India is a minefield of various stones, Orange Tree's strength lies in exploring India's rich and vibrant pool of resources and including them into the fold of our designs.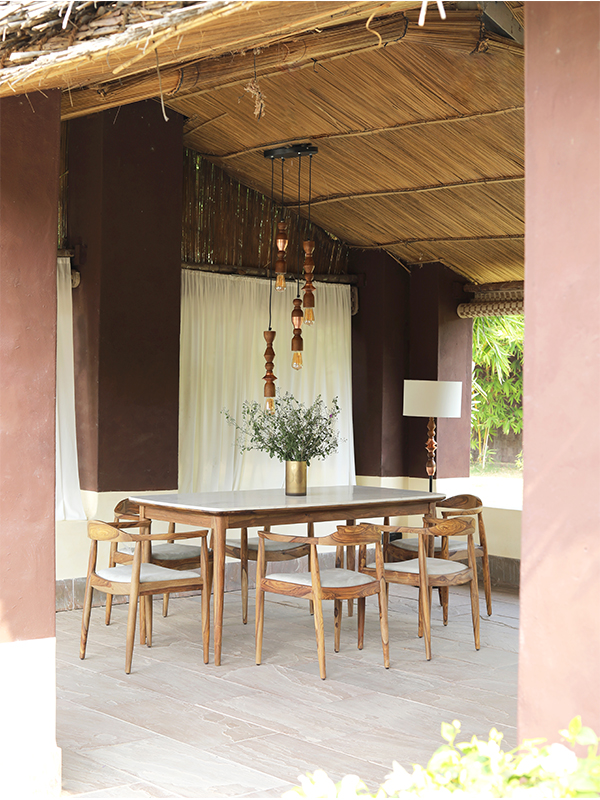 What are some of your key observations about Indian consumers over the years and how does that guide your process?
Indian consumers are extremely demanding as they want value for money. At the same time, they are also evolved and open-minded. In a country that has a 1.4 billion population, it is difficult to put them into a bracket. However, the one area where they lack as compared to their global counterpart is material knowledge. Indians have great taste and design sensibilities but they lack an understanding of materiality. They have a limited understanding of the kind of wood and the kind of coating applied. We, at Orange Tree, are slowly but gradually informing them about these aspects through engaging with our customers across channels. Engaging with our old customers and informing our new consumers has always been the core of our communication strategy.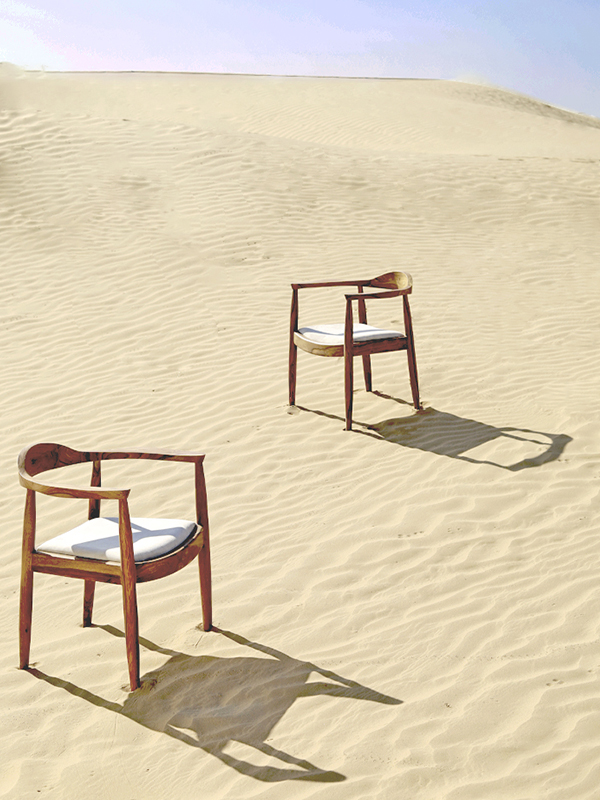 How are the collections at Orange Tree different from Basant's export pieces in terms of design?
The collections for the export and retail market are very similar. There are a few specifications that we keep in mind while designing for Indian consumers. For instance, our collection of storage beds is for the domestic market as the West doesn't have such a concept of storage beds. Similarly, we design dressing tables for the Indian market and not the West. Simply put, there are a few changes in styles when we cater to the Indian market. For example, Indians will love the bright fabric on their sofas whereas, in the export market, plain fabric and subtle hues are popular. So we keep in mind these preferences while designing collections.
Also Read : 10 Pieces We Are Adding To Our Cart From Orange Tree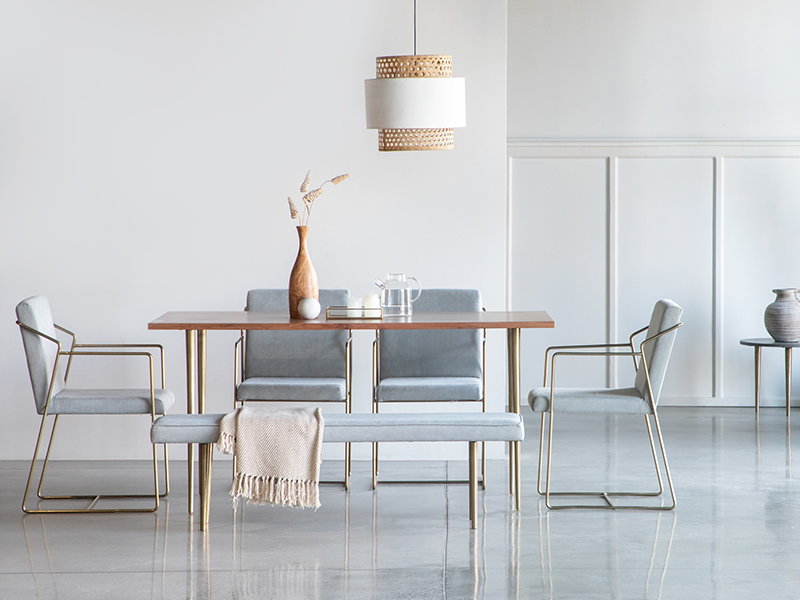 What are your expansion plans for 2023?
Our intent is to open more stores but having said that we are not in a hurry. The response to our flagship store in Hyderabad has been phenomenal, as it has given us the space where we engage directly with the customers. This engagement has helped us better understand their needs and what we have also understood is that when our customers feel the products they understand the quality of our designs. Our long-term vision is to open Orange Tree stores internationally.
Design Pataki was part of a press trip to Orange Tree's factory in Jodhpur.