10 Pieces We Are Adding To Our Cart From Orange Tree
3

Aug

'22

5:23 pm

by

Sneha Shah
When it comes to the décor of our homes, we've more often than not heard the phrase 'it's all in the mix'! The best of the spaces range from a little bit modern, to a bit granny-chic, with a hint of flashy or perhaps mostly minimalist. This is especially true when it comes to choosing matching décor pieces from a store which can be a daunting task. However, there is a silver lining in brands like Orange Tree where you'll find gorgeous furniture and home décor in a wide variety of styles; if you can handle a thrilling time of scrolling and exploring.
Driven by a strong environmentally conscious philosophy, the brand's products are designed in-house with a focus on uniqueness and experimentation. We've rounded up an inspiring mix of suggestions Orange Tree has to offer, that will help you curate spaces with pieces that combine comfort and style, function and flair –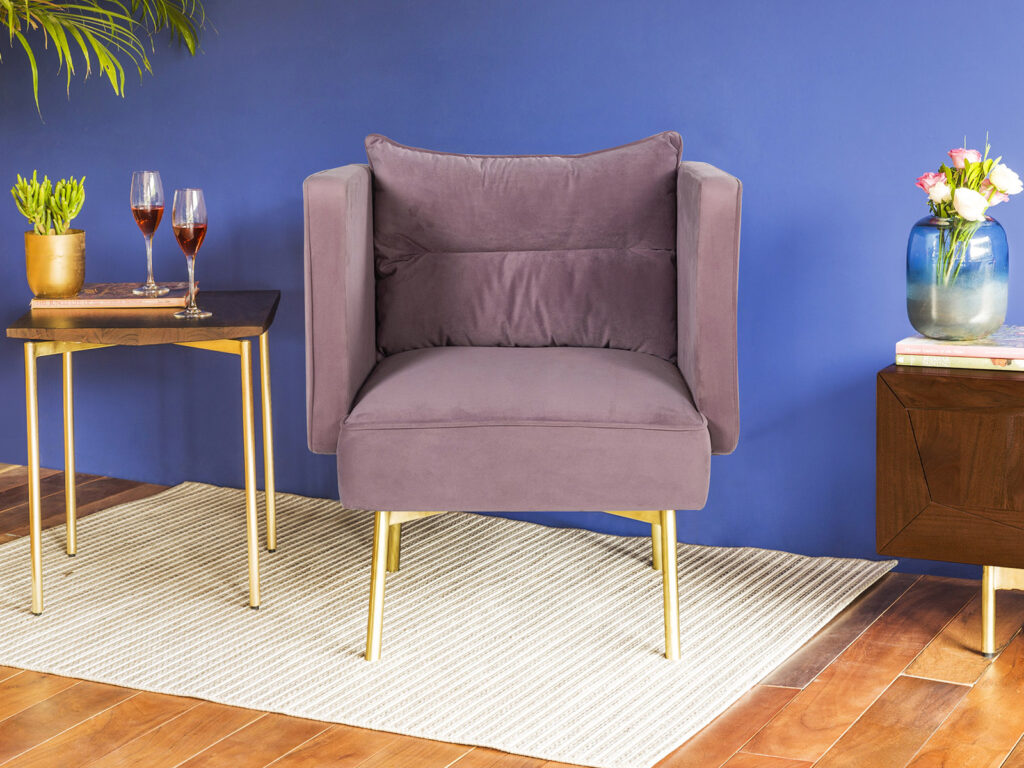 1. Barcelona Sofa Collection
Inspired by the architecture of the city of Barcelona and Antonio Gaudi's work, this chair is marked by its striking features. Upholstered in this soft fabric with a touch of gold, it brings a unique urban feel to your home.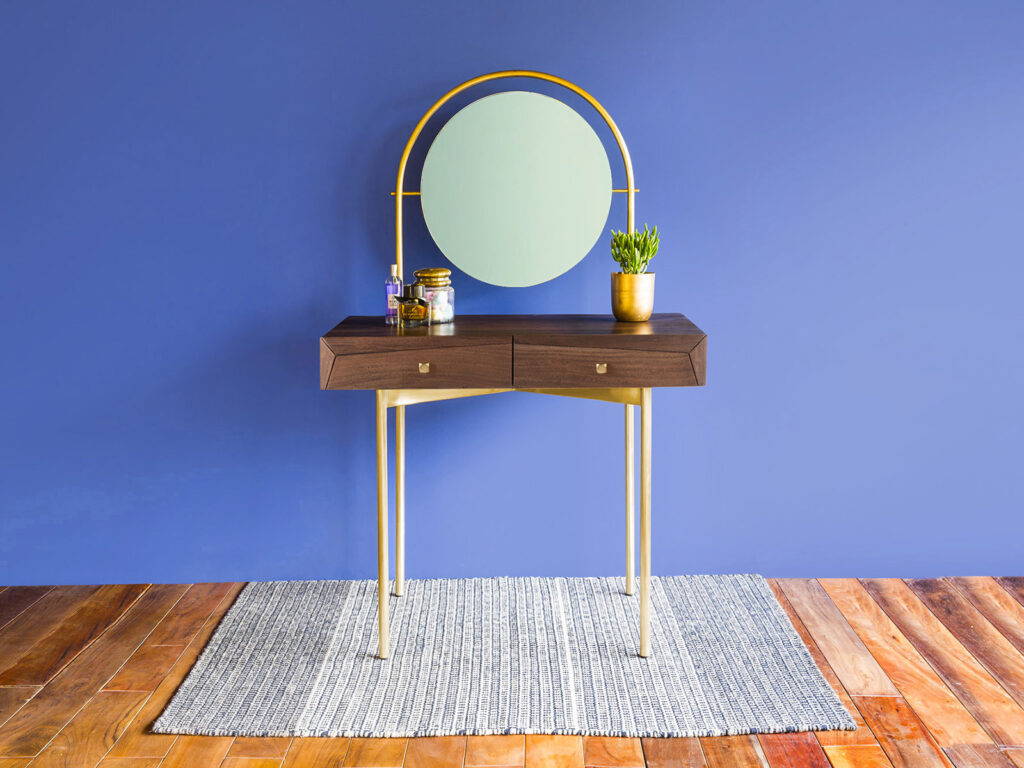 2. Barcelona Dresser
This uber-chic dresser in a classic combination of metal and wood, boasts a crisp design with clean lines. This piece will surely lend a luxe appeal to your bedroom.
3. Jasper Pouffe
The quirky pouffe adds an artful dimension to any space, inspired by the banded nature of the Jasper stone. These create eye-catching and interesting configurations within a minimalistic and simplistic framework.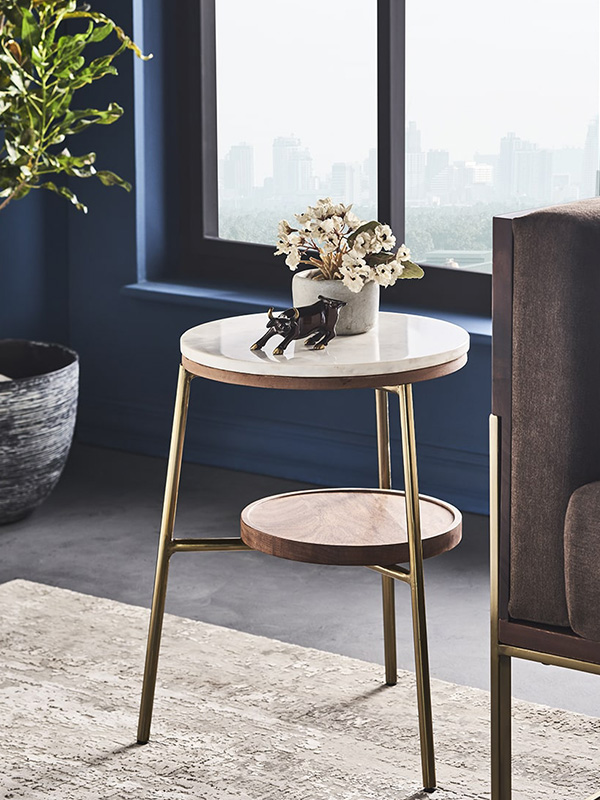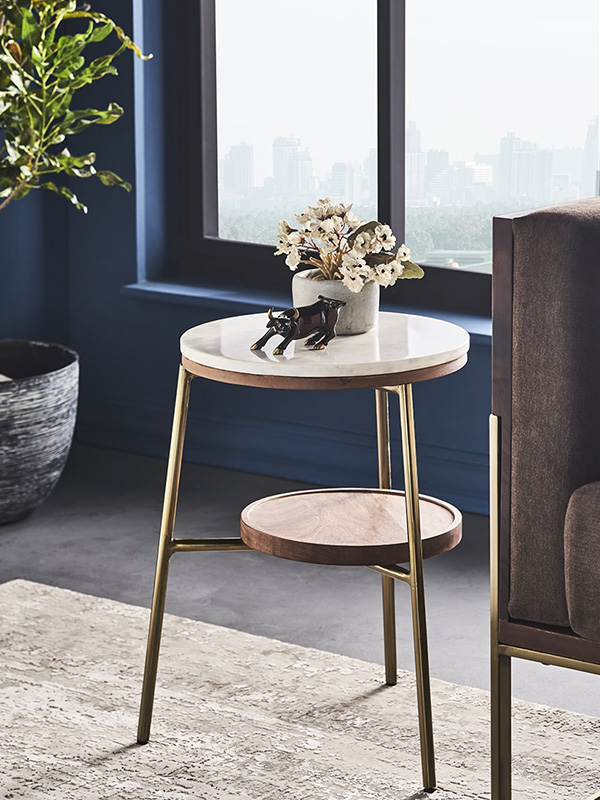 4. Marble Side Table
Mixed materials, shapes and heights add design drama and clever function with this Marble Side Table. It all adds up to two levels of serving, storage and style in a small footprint.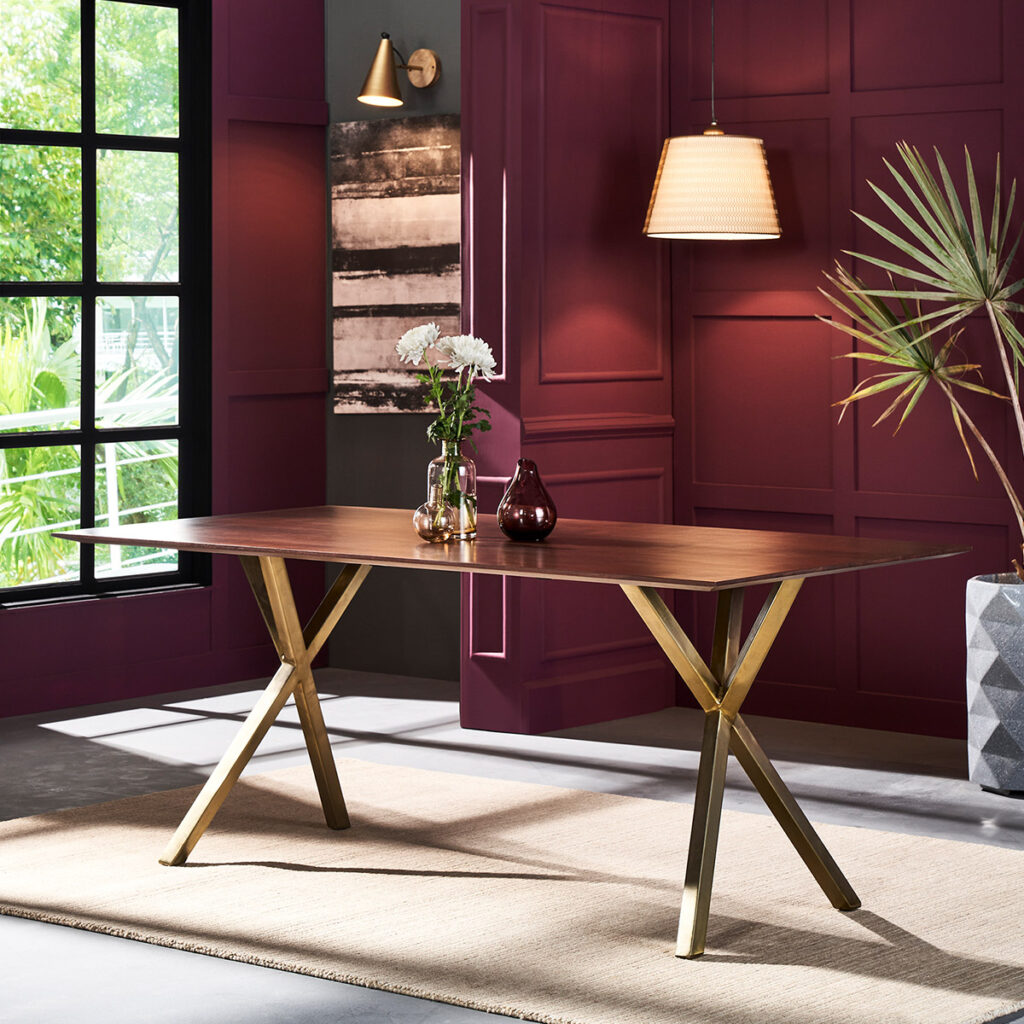 5. Mazi 6-Seater Dining Table
This contemporary dining table is created with perfection from wood and supported on gold-finish legs. The dash of contrast in this product gives a versatile look to your décor.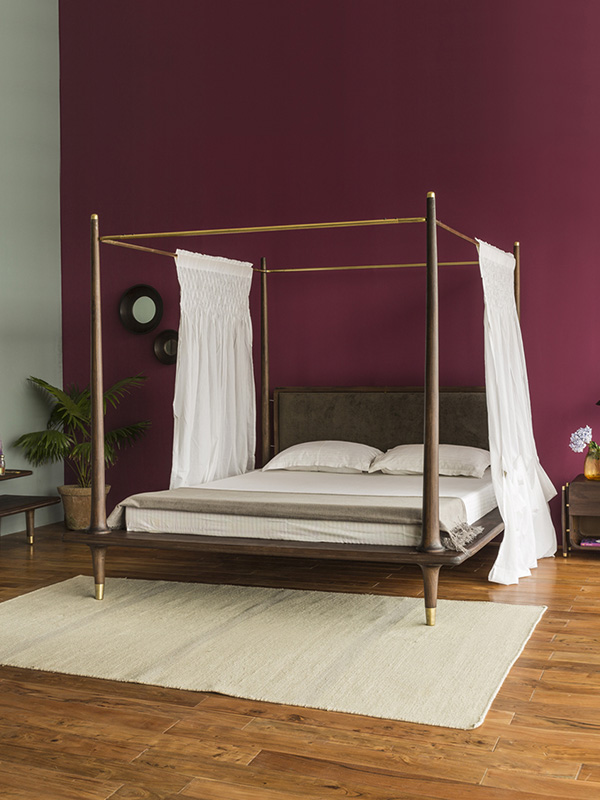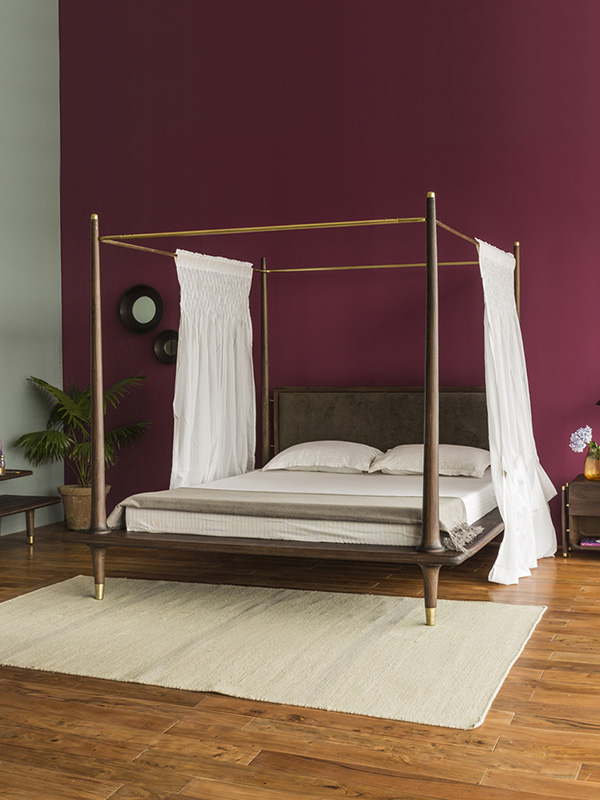 6. Navah Poster Bed
Four-poster beds are in trend since ancient times and add a perfect touch of luxury to one's bedroom. The minimal and weathered look of this Navah Bed gives it a unique appeal, accentuating the beautiful grains of teak.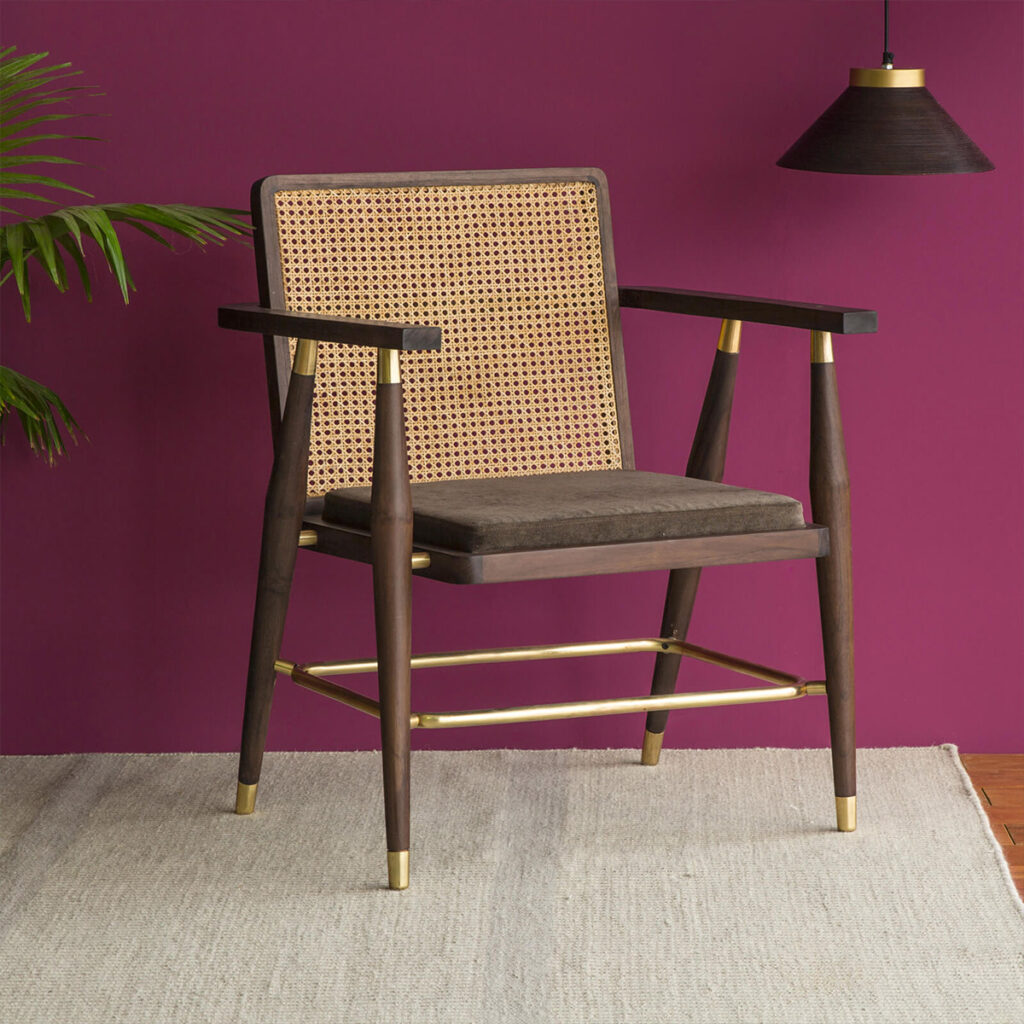 7. Navah Chair
For all classic design lovers! This chair in cane seamlessly blends with wood and brass, which is apt for mid-century modern or vernacular-themed spaces. The sleek and delicate design which accentuates grains of teak is a visual treat.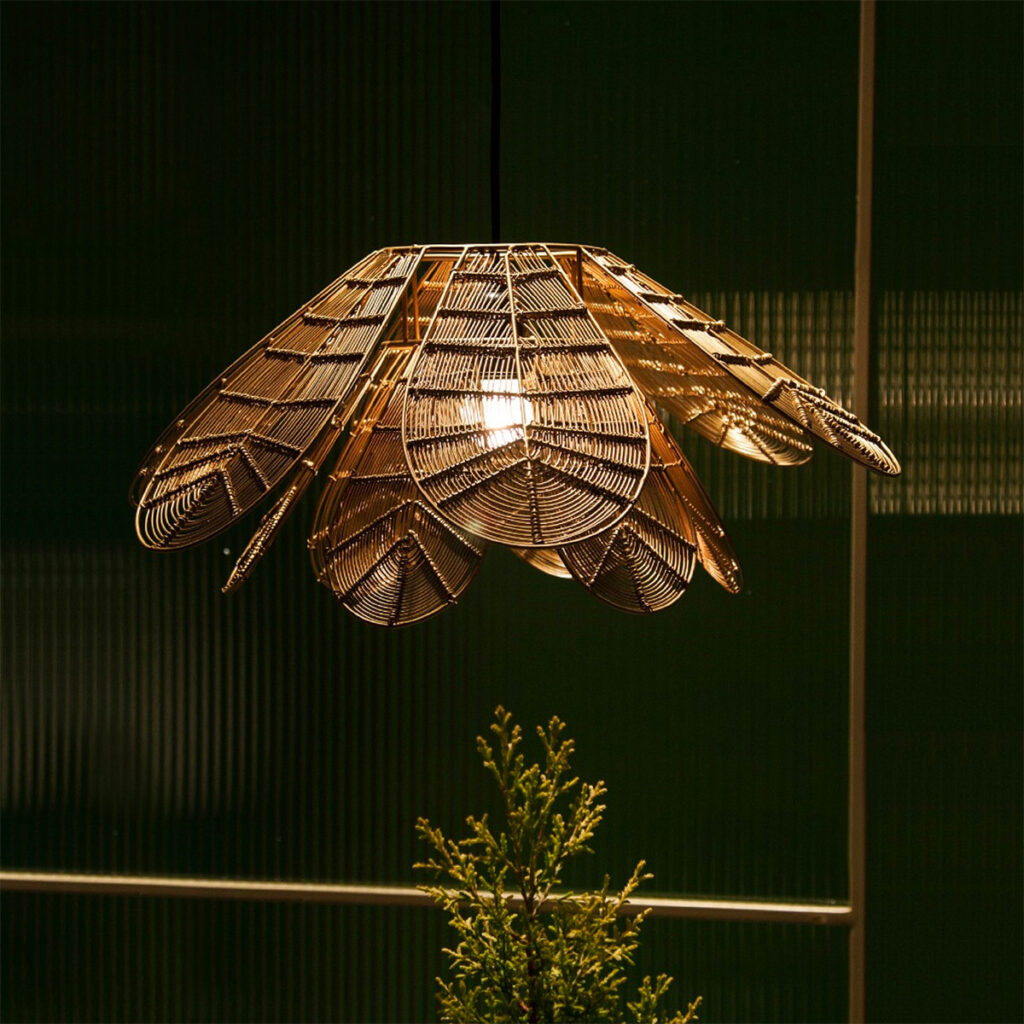 8. Prerit Hanging Lamp
The relative simplicity, planarity, meditative symmetry and unvaried repetition of elements come together to create this piece. This intricately designed hanging lamp is the perfect addition to any room in your home, adding a touch of elegance and sophistication.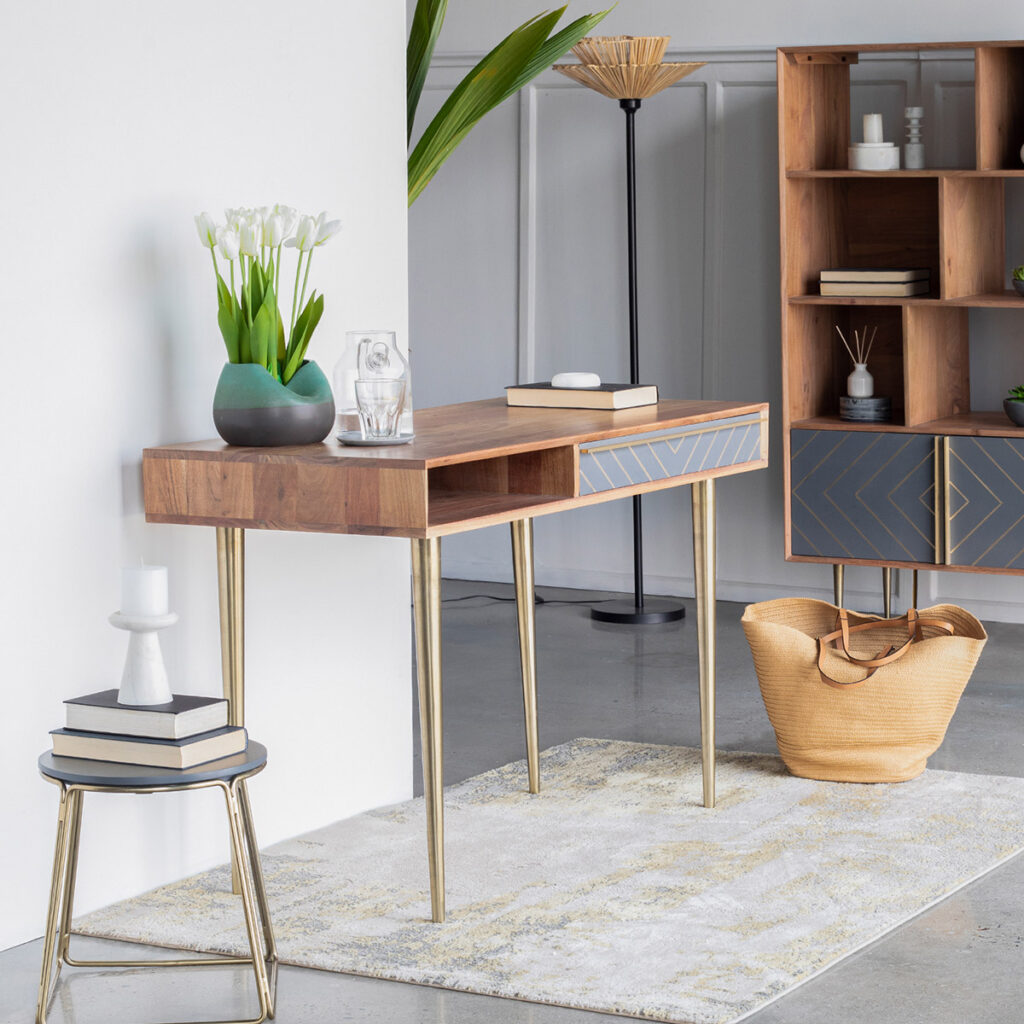 9. Toshi Study Table
This study table is a perfect example of an innovative design where cement, an outdoor material is explored on the furniture surface, and traditional inlay craft takes a contemporary style. The composition of the urban industrial trend teamed seamlessly with the luxe metallic look.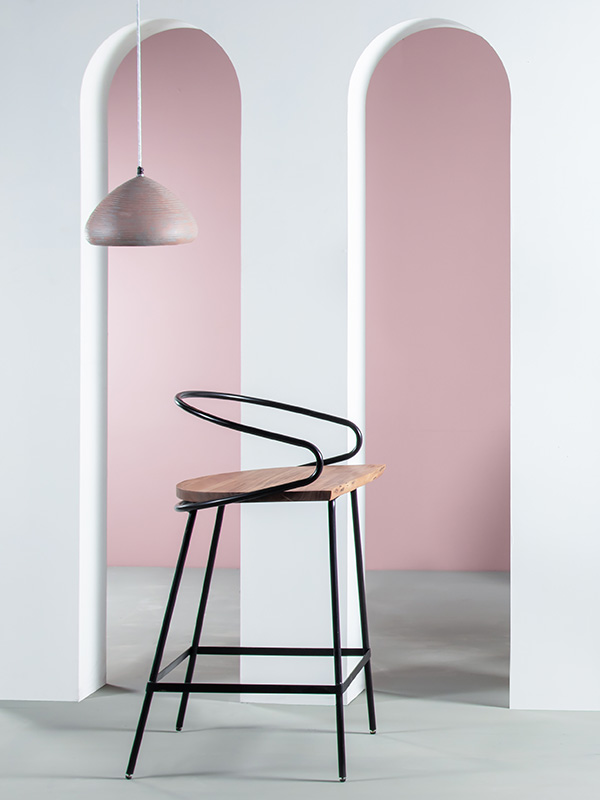 10. Yoho Wooden Bar Chair
Bring instant warmth to your dining area with this Yoho Wooden Bar Chair with a black powder-coated metal frame for a modern take on the classic tractor seat that's anything but rural.
In case you want the real touch and feel experience, Orange Tree now makes its brick-and-mortar debut in the city of pearls, Hyderabad, with a spacious, experiential and alluring flagship store; spread across 4,000 square feet that radiates understated elegance. Nestled within are their contemporary, mid-century styled collections that embody global trends, a design language that strikes a delicate balance between creativity, sustainability and impeccable craftsmanship. "Hyderabad is a city that has always inspired us, because of its architectural heritage and rich history of craftsmanship and now an IT hub. Our new haven is an ode to the cosmopolitan homeowners allowing holistic visualization of our various home styling concepts," says Gaurav Jain, Founder, Orange Tree. The impressive Jodhpur stone façade welcomes its visitors with a nudging reminder of the origin of the brand.