10 Things You Need To Know About Interior Photography – With Ishita Sitwala, Talib Chitalwala, and Kuber Shah
1

Apr

'22

4:53 pm

by

Nuriyah Johar
Any editor can attest to the fact that the right photograph is everything. Be it the 'hero shot' spread across the cover of a magazine or tasteful vignettes on Instagram, interior photography has never been more important in establishing a designer's credibility. For this piece, we reached out to three notable interior photographers who've had their work featured extensively in both print and digital publications. Ishita Sitwala, Talib Chitalwala, and Kuber Shah share their insights on everything from getting the perfect lighting to post-production practices –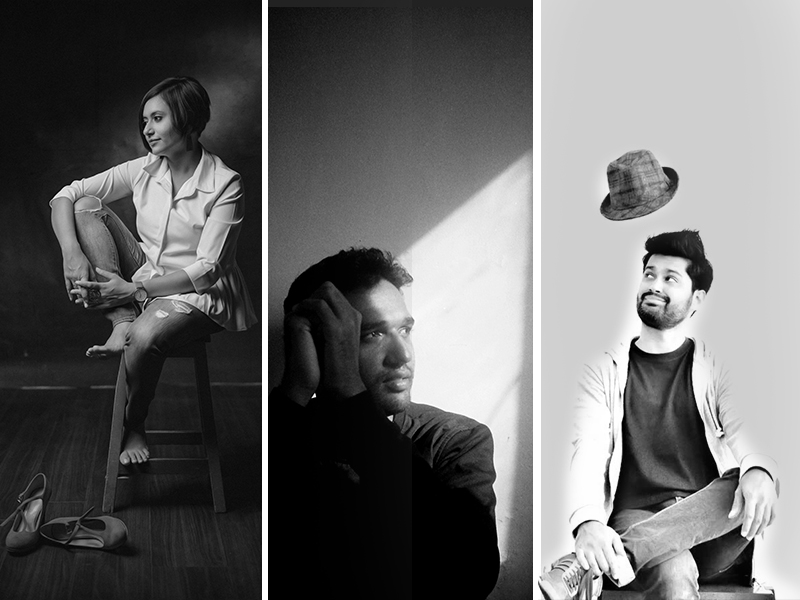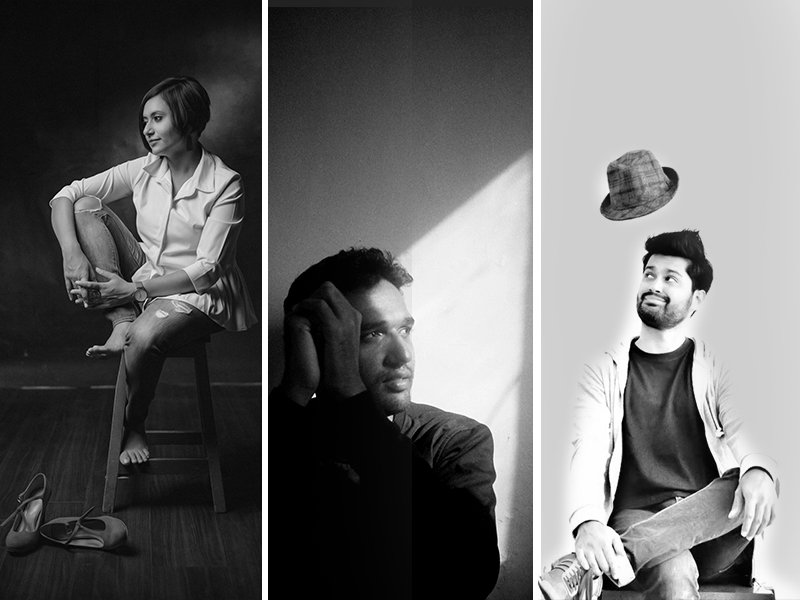 #1 What's the most important thing to keep in mind when shooting for an editorial feature? 
Ishita Sitwala – It's important to always have a good combination of wider and beauty-shots/vignettes, because only together do they tell the story of the space well and explain the design concept perfectly.
Talib Chitalwala – If you are being commissioned by a publication then it's important to understand the language and aesthetic of the magazine. Most publications prefer images which are shot in a portrait orientation over landscape images. They almost always publish images and feature projects which have been shot in natural light, and if there is a dog or pet in the home then it's an added bonus.
Kuber Shah – Capturing the interest of the viewer. Knowing your audience. Creating an image which wants people to come back to it.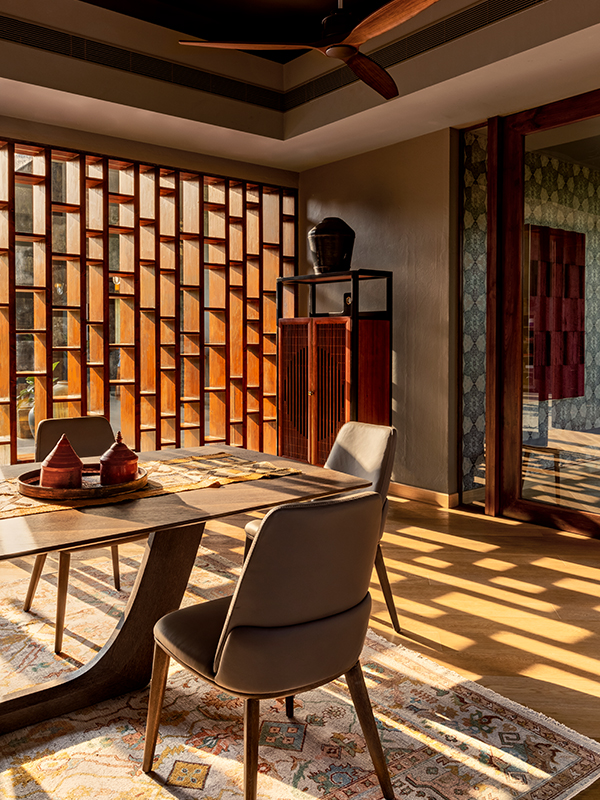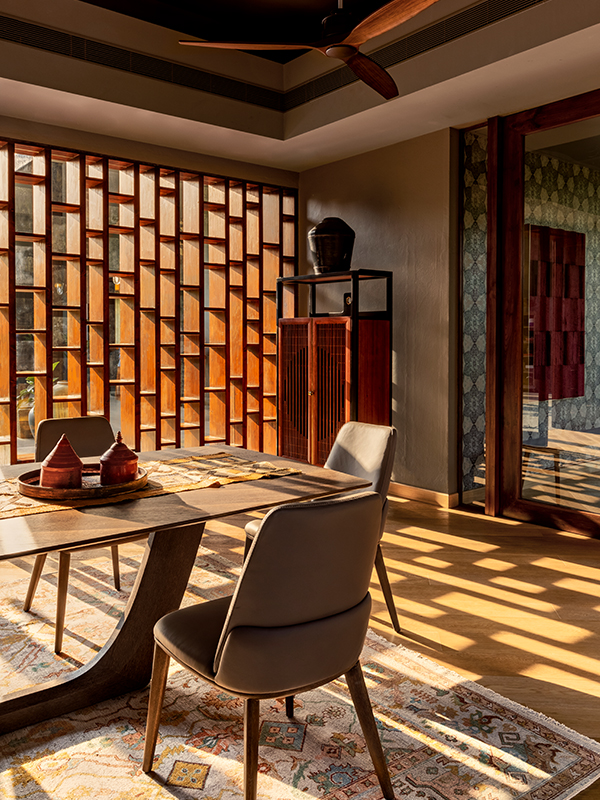 #2 How do you make a space look bigger than it is? 
Talib Chitalwala – The most uninspiring way to make a space look bigger is by putting on a wide-angle lens and finding the furthest corner in the room to place your camera.
I prefer approaching this a little differently, by rearranging and positioning the furniture which makes it more inviting and open. If needed, I will also shift pieces of furniture to allow me to find the right position to place my camera.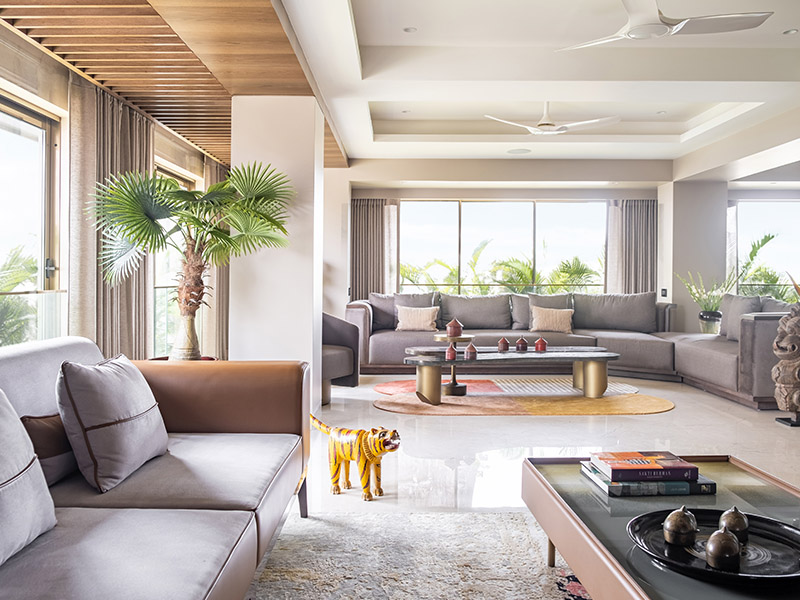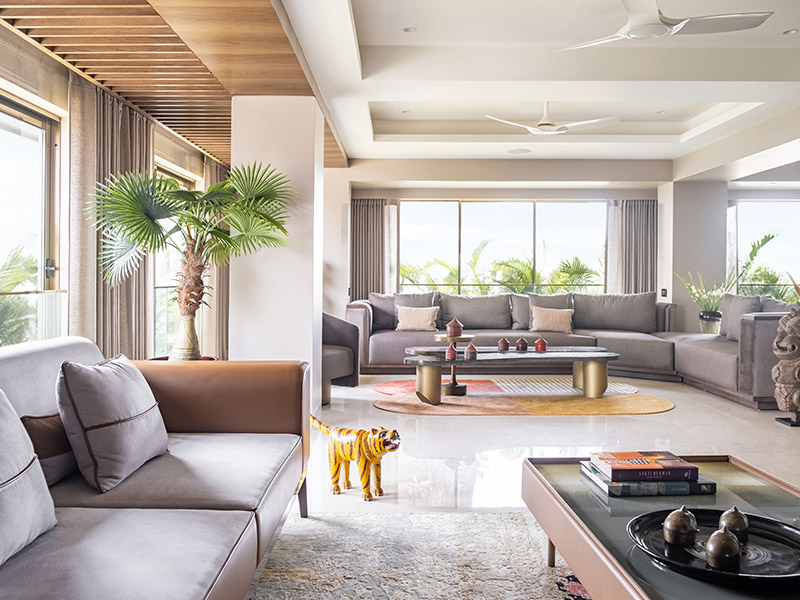 #3 What are your tips on getting the perfect lighting for a shot?
Ishita Sitwala – Follow the sun. Getting as much natural light as possible at 90 degrees of your shot is the best way to go about it. Preferably always draw the sheers because they diffuse the light very nicely.
Talib Chitalwala – Everyone can learn about the techniques of lighting. What is very difficult, and what you can't teach is a feeling for the light.
As the great fashion photographer Paolo Roversi said, "Light expresses itself inside darkness". You need darkness to feel the light and to become sensitive to it. Once you are conscious of the light around you, it automatically reveals itself to you and that is how you will find the perfect lighting for a shot.
Kuber Shah – I generally shoot interiors in natural light. And perfect lighting for me is a combination of brightness and shadows. A flatly lit image is a boring image.
#4 What's your advice on styling for interior shoots?
Ishita Sitwala – Minimal is always better, let the space speak for itself. Also, too many contrasting accessories can be too distracting and you lose focus of what you are actually shooting.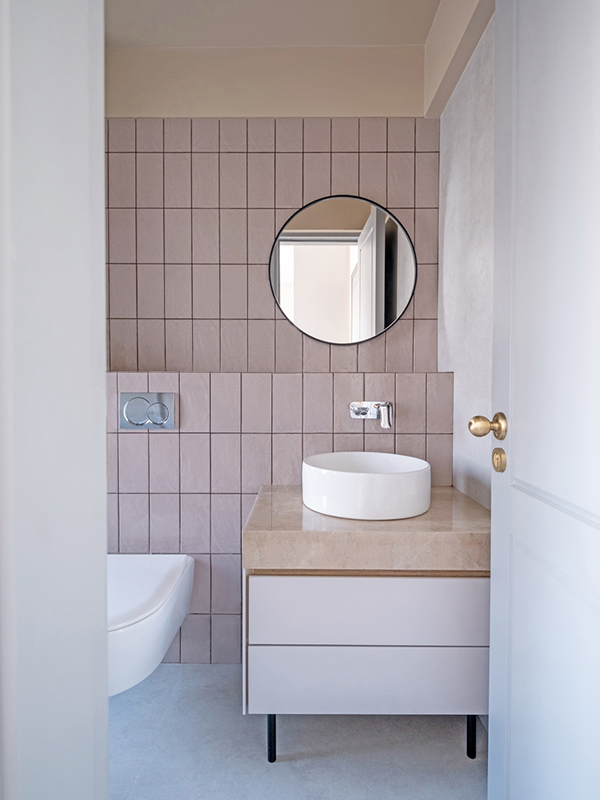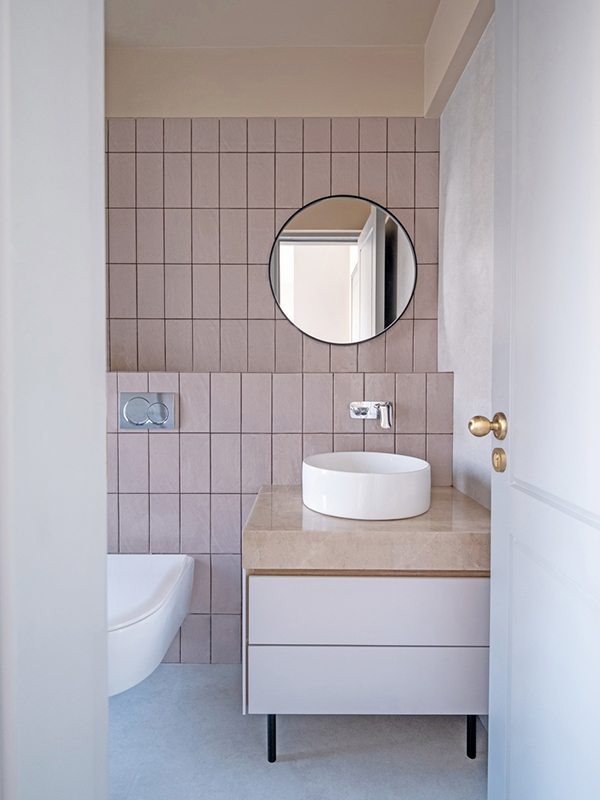 #5 What's your top tip on photographing tight spaces like bathrooms?
Talib Chitalwala – Use a tripod which has legs that will allow you to place your camera in the most unusual positions and angles.
Kuber Shah – Try not to use overly wide lenses. It is acceptable if the bathroom is really tiny, but sometimes, well-styled tighter shots work much better.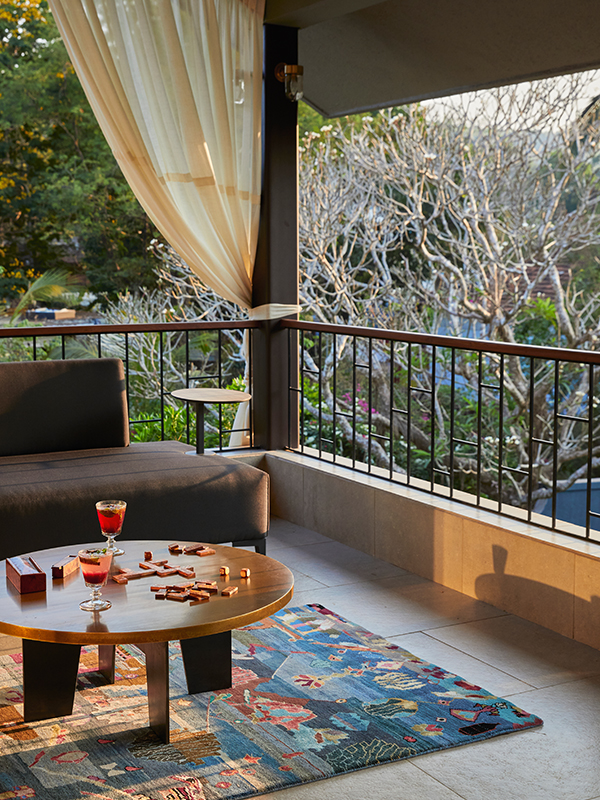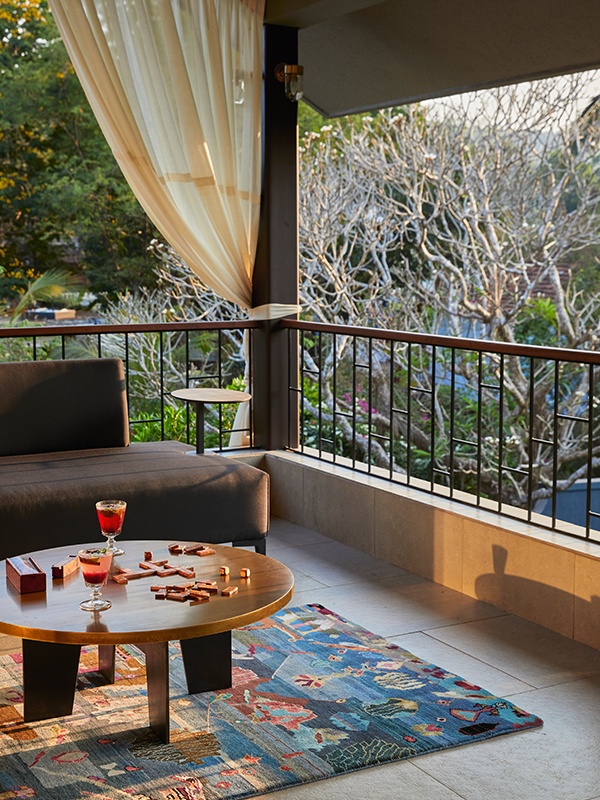 #6 What's your top tip on photographing outdoor spaces like terraces?
Talib Chitalwala – Be patient and wait for the right light to create the drama for you. Ideally, you want to shoot any outdoor space or area either after sunrise or before sunset as the light is softer and you will have a beautiful play of light and shadows. It might help to also use an app which can tell you the position and angle of the sun which will help you plan your shoots better.
Kuber Shah – Capture the mood and not just the space.
#7 What's one thing you must NEVER do when it comes to interior photography?
Ishita Sitwala – Turn on the lights.
Talib Chitalwala – Never turn on and shoot a home with all the lights on.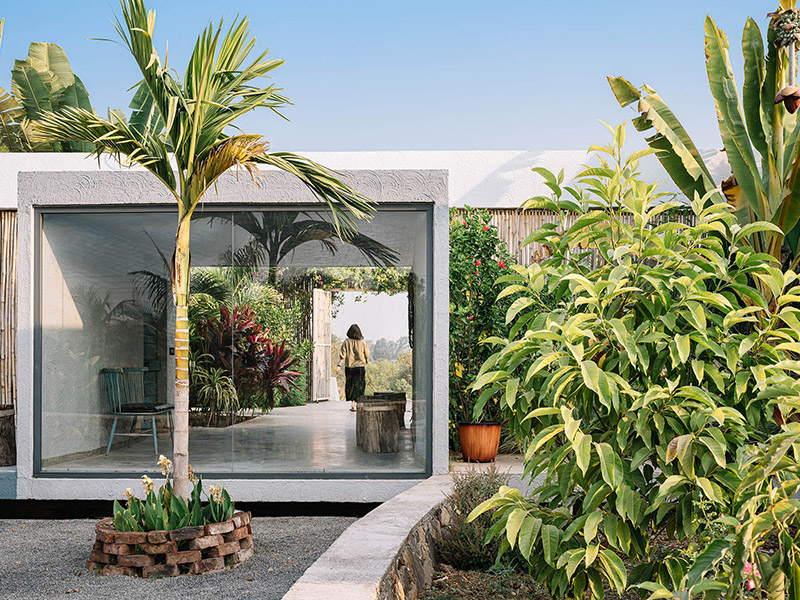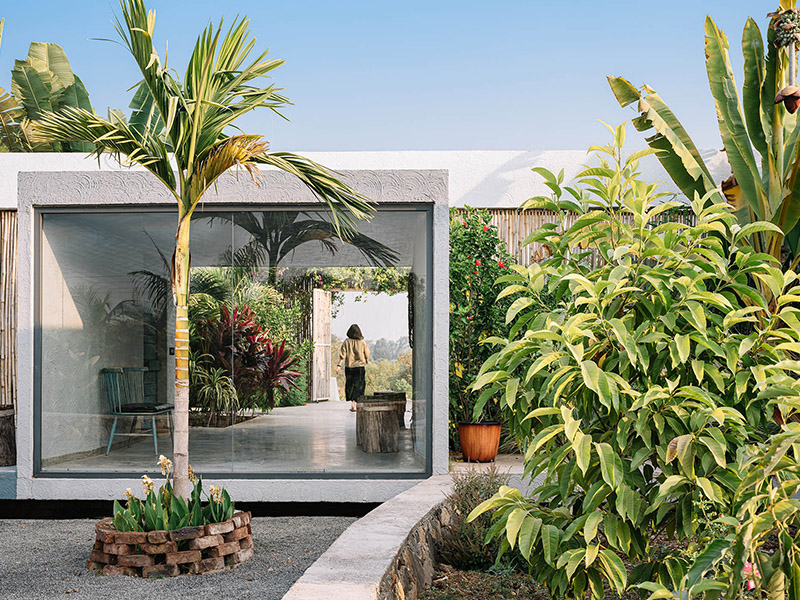 #8 What are the pros and cons of including human elements / silhouettes in interior shots?
Ishita Sitwala – For me it's not just about showing scale, but also about showcasing lifestyle. I prefer the humans doing some normal day to day actions or in contrast doing some weird, unexpected things. When the humans aren't dressed properly, aren't posed well, or aren't placed in the correct negative space, they tend to ruin a photo more than add value to it.
Kuber Shah – Using human elements for interiors is a lovely thing to do once in a while. It adds life to the image, lets the viewer imagine themselves as a part of the space and it also gives an idea of the scale (specially useful for bigger homes with extra ceiling height or larger spaces like verandahs etc). However, it has to be done in a way that it doesn't take the focus away from the house itself.
#9 What are some key things to keep in mind during the post production process?
Ishita Sitwala – Do not mess with the actual colors used in the space by the designer, and do not, absolutely do not do HDR.
Kuber Shah – Tricky business. Enhance the image but not so much that it looks fake. If the fans and switches are good, leave them. Let it be as real as possible. 70-90% of the work should be done while capturing the images.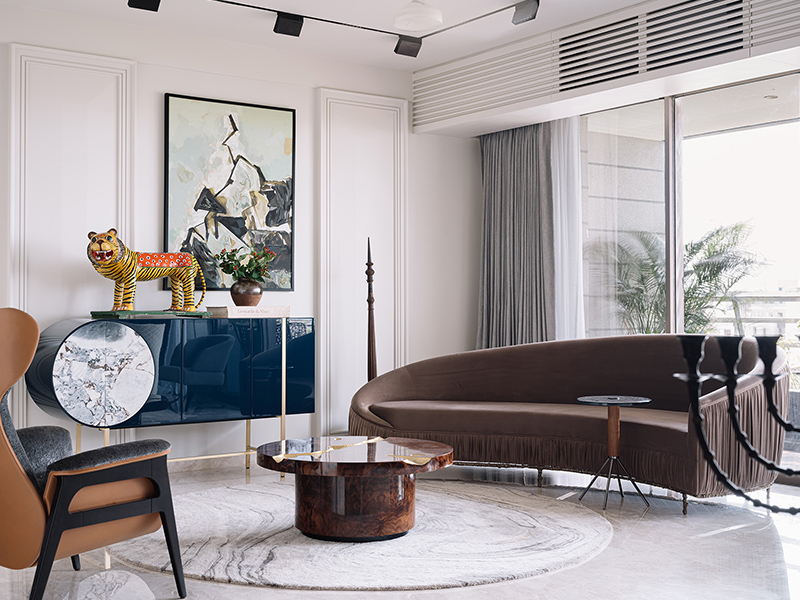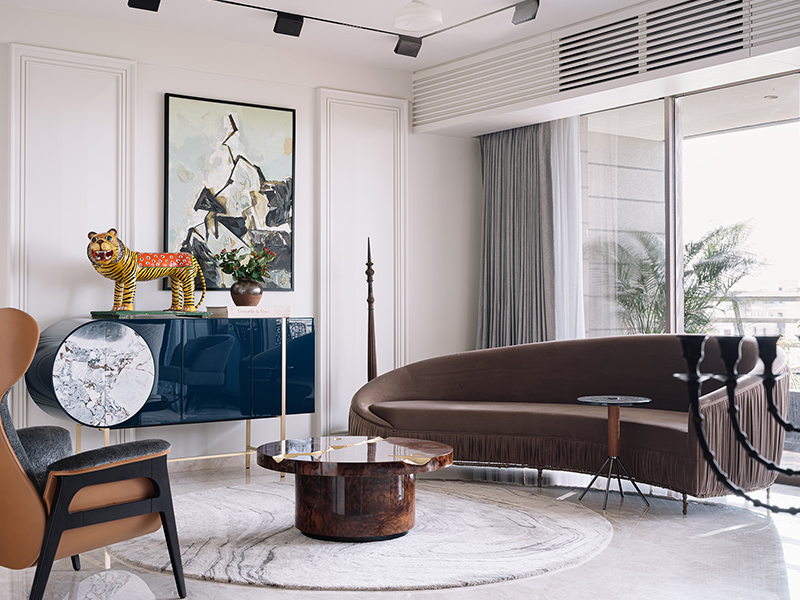 #10 What's one mistake you learned from?
Ishita Sitwala – When in doubt, always ask for more time to shoot. I have realized it's most important to slow down, think each shot through, take your time to let the space sink in and have the lighting be correct. This run-and-gun situation, that I always find myself in invariably, is never satisfying at the end of the day.
Kuber Shah – It is human nature to make mistakes and it takes a lot to learn from them. Everyday is a learning process and I believe one should always strive to be better than themselves each time. One mistake that comes to mind is that I used to take any and every frame that was asked. Today I have learned to say no to what doesn't work.