3 Reasons To Switch To Stainless Steel Kitchens With Küche7
27

Apr

'23

11:56 am

by

Manisha AR
From the satisfying click of an in-built clever lock system to a sparkling, clean prep space, the joys of owning a stainless steel modular kitchen are underrated. Küche7 is the country's first brand to introduce stainless steel kitchens to Indian households. They were also the first to offer curved kitchen designs in stainless steel – an innovation unlike any other. Besides customized modular kitchens, Küche7's offerings include sleek wardrobes and bathroom vanities.
From being used to brew beer to ensuring safety in hospitals through equipment and eventually making its way into residential kitchens, stainless steel has evolved into an exciting choice for the home! Innovation and research have come a long way, and we are here to show you the perks of switching to stainless steel modular kitchens.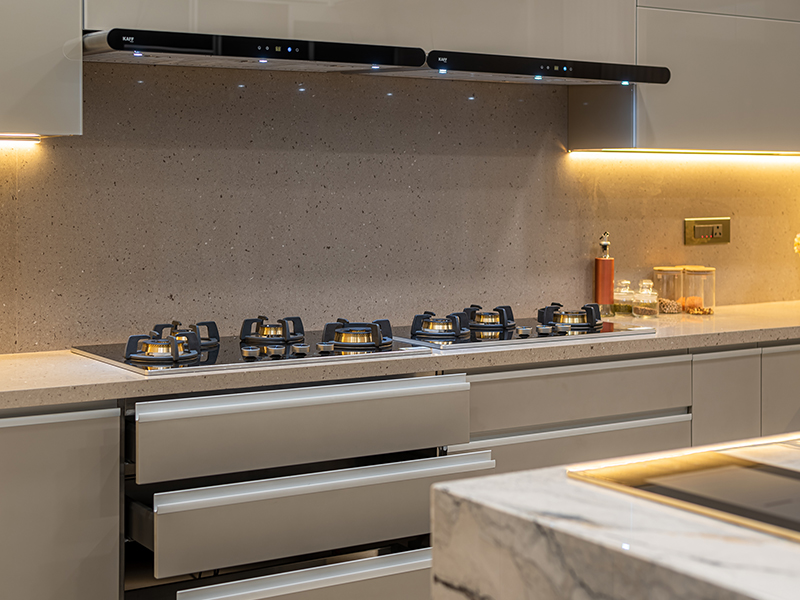 #1 Low Maintenance And High Standards Of Hygiene
In Indian households, steel tends to be reserved for cutlery, cookware, and appliances. However, a lesser-known fact about stainless steel kitchens is their self-healing ability. Given the nature of the metal, over time, it oxidizes and renews its surface. This means that scratches, spills, burns, and cosmetic damages disappear with time, which isn't the case for wood or laminates. Wood is more susceptible to these damages, while stainless steel is not. Moreover, a stainless steel modular kitchen is also resistant to termites and varying weather conditions, making it the ideal alternative to wooden kitchens.
Interestingly, back in 1928, stainless steel was used for the first time to ferment beer. This was a turning point for the food and beverage industry because it became more widely used. Before making its way into residential kitchens, this alloy was used in industrial-grade kitchens, with sterility being its most significant selling point. In fact, Küche7 uses 304-grade stainless steel for its modular kitchens, also known as medical-grade steel, in its creations, ensuring that they meet the highest standard of hygiene.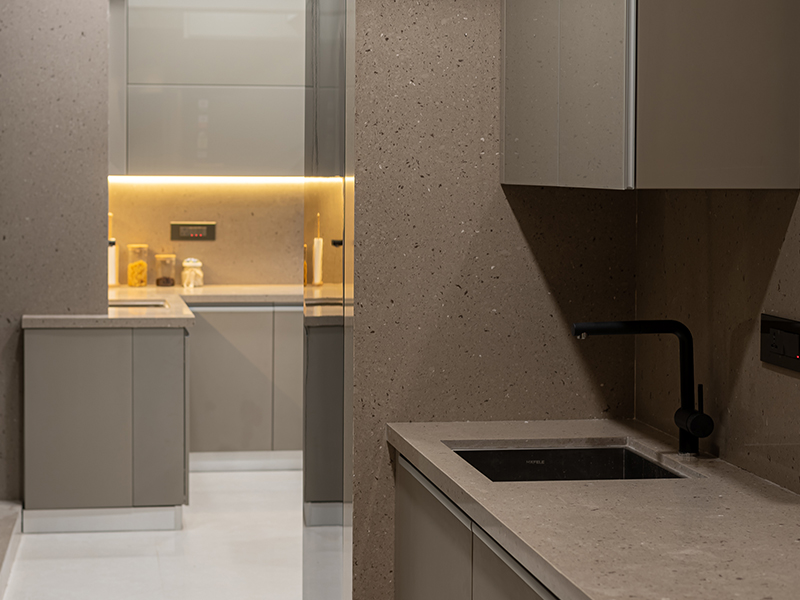 #2 Luxe Aesthetics
Over the years, many designers and architects have found ways to blend stainless steel into stylish home decor by contrasting it with various textures, using concealed lighting, or complementing it with glass. Küche7 offers stainless steel modular kitchens in a large selection of solid and textured colours with matte, gloss, and shimmer finishes. In your home, something as simple as a sleek stainless steel surface can be paired with a maximalist design or texture to create a luxurious and functional look. It can also help tone down heavier or bolder elements like ancestral furniture, decadent lighting, or dark-coloured marble floors. Küche7 has a dedicated team that can help you make design decisions based on your taste and the space available.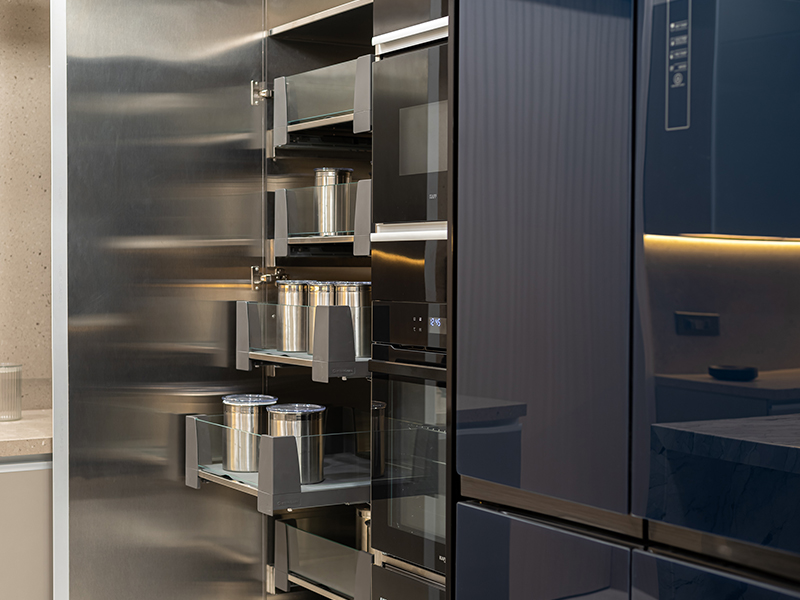 #3 A Long-Term Investment
Stainless steel is a sustainable choice when you consider the carbon emissions of using wood for kitchens. Stainless steel eliminates concerns about termites, pests, and fire, while wood presents a number of risks concerning the same. Given its resistance to corrosion and other natural elements, this metal would last longer than wood and require fewer replacements and repairs. Stainless steel is also nearly 100% recyclable. What seals the deal is the fact that Küche7's kitchens can be transported when you move homes, making them a long-term solution. Kuche7 creates modular kitchen designs that can be taken apart and transported like furniture.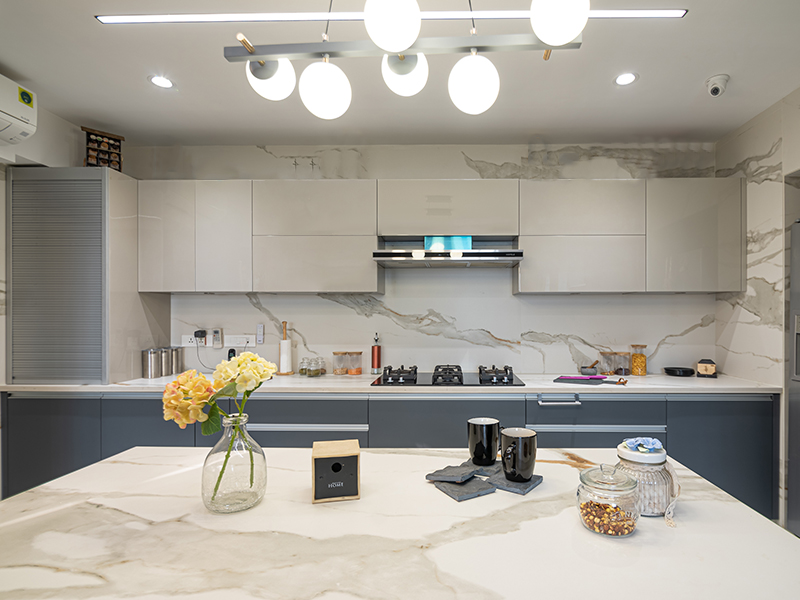 A brand like Küche7 elevates metal and has brought together the best talents to develop tasteful and innovative designs for home kitchens today. Their offering includes over 20,000 options when it comes to the colours and finishes of your stainless steel modular kitchen. From the initial planning to repairs and maintenance over time, the brand promises to stand by its patrons.