5 Fabric Trends On Our Radar With Luxury Interior Fabrics Brand Kanchi
3

Aug

'22

5:28 pm

by

Sneha Shah
Comfort, authenticity, and character – the fabric trends that are ruling interior design at the moment are an extension of our collective sensibilities in 2022. The events of the past two years have largely reshaped how we live at home, how we interact with our surroundings, and what we prioritize. From a conscious shift to textiles that make us feel more connected with the natural environment to plush materials that evoke comfort of the highest order – even the fabrics we use in our home are woven into the larger tapestry of trends. With design inspirations now more accessible than ever before, homeowners, designers and luxury furnishing brands are stepping away from the safe and becoming braver with unconventional fabric choices.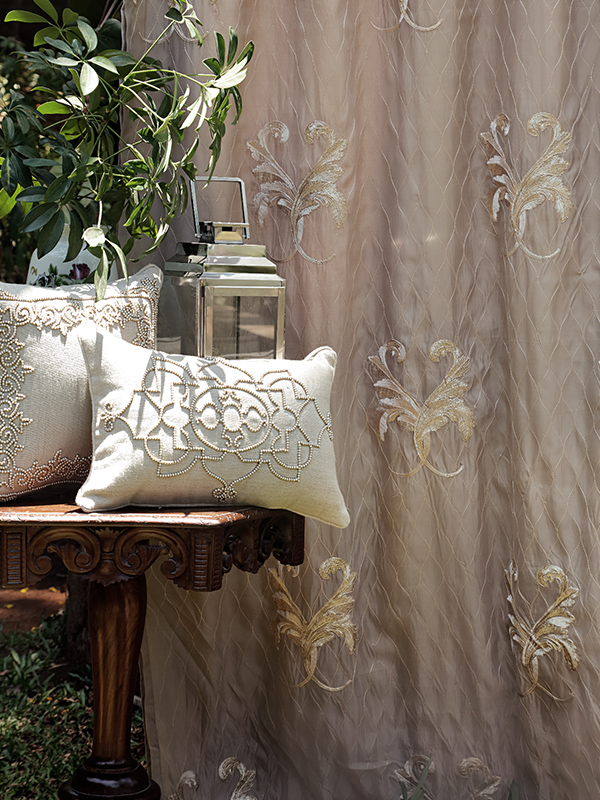 Kanchi is one such interior fabrics brand that believes in combining the true essence of luxury living through the communication of colours, patterns, textures, and materials. Established in 1999, as an experiment to create a destination for elevated design, the brand embodies aesthetics, ethics, and class. "We decide on a theme or design based on its evident luxurious appearance or feel. We always stayed abreast with fashion & trends – be it furniture or art & of course the fashion runways across the globe", says founder Kunal Mehta. "We have always approached our design sensibility & language with the intent to be noticed & to stand out. It must be a conversation piece… or it's not Kanchi".
With keen insights from Kanchi, here's a curation of 5 fabric trends on our radar –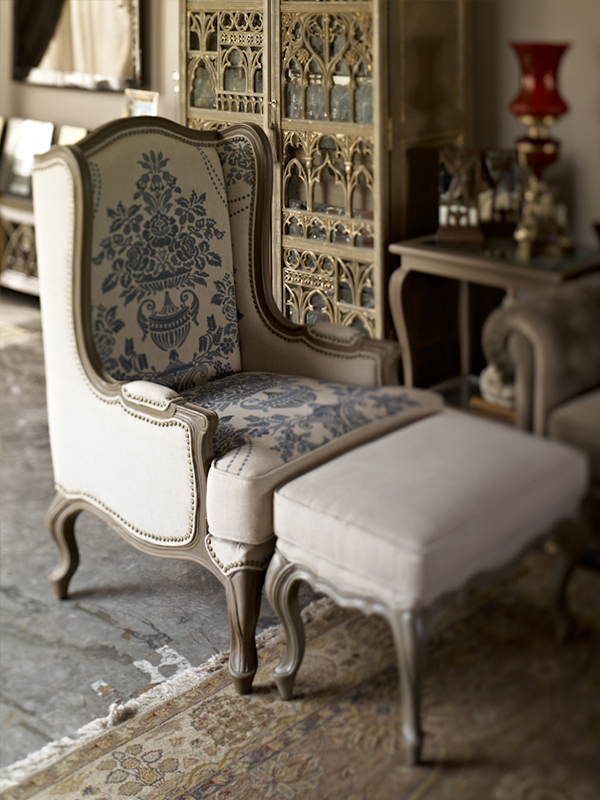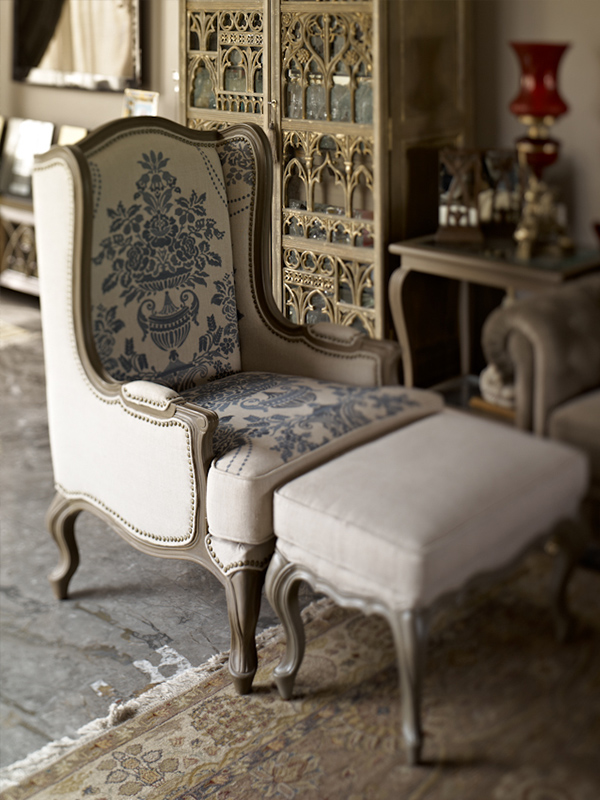 Muted Floral Motifs Across Natural Textures
Floral patterns take a moodier edge across fabric designs, with muted blooms bringing the beauty of the outdoors inside. By merging floral prints with natural fabric textures, an interesting dialogue is created within the space. With respect to textile choices, owing to its resurgence in popularity, linen is valued for its unique weave irregularities and texture. The material looks casual and relaxed, providing a perfect match for any classic style, especially the modernised style, accentuating all décor and colours around it.

DP Style Tip – Opt for this trend to bring your cottage-core interior dreams to life. Nothing says rustic like florals with natural textures!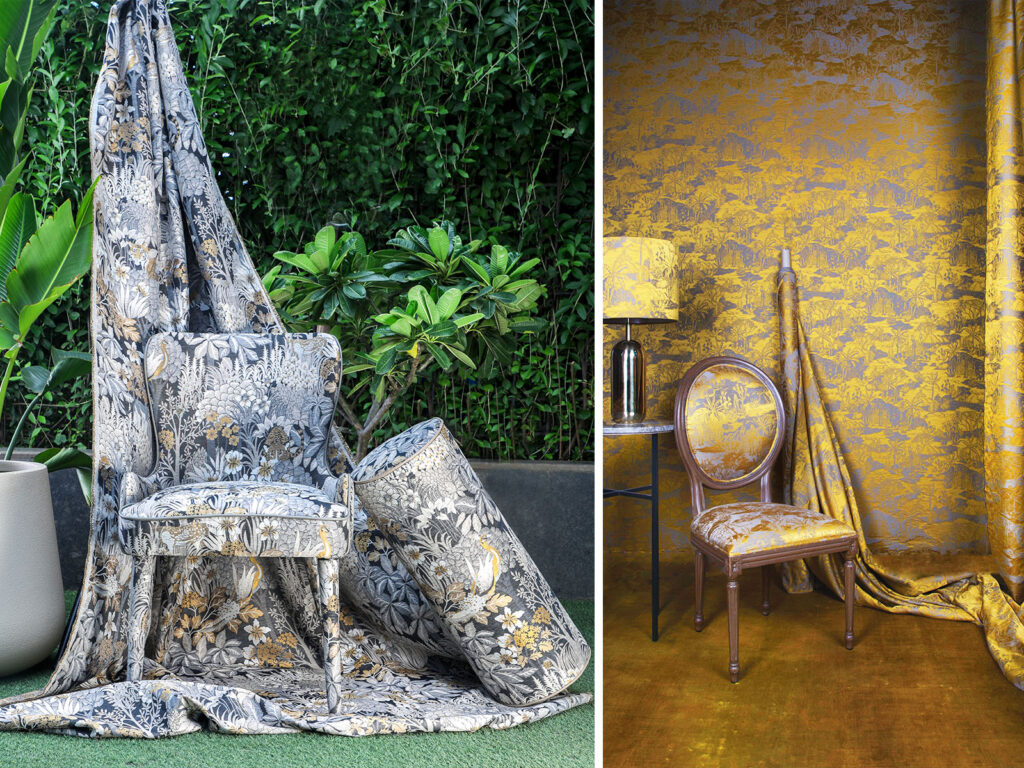 Regal Baroque and Jacquard Prints
When it comes to adding some distinction to your homes, fabric styles like baroque and jacquard provide that Renaissance flair. The colour palette is rich , with intricate embossing of designs and subtle gold highlights. Baroque tapestries can be incorporated against a vintage or modern backdrop, lending opulence and grace to the overall interiors scheme; and are best suited with the fluid movements of the silk fabric. Silk has been one of the most revered fabrics in the design industry, as its understated sheen lends a luxe touch wherever you place it! Additionally, silk absorbs colour like no other fabric which allows for depth and saturation characteristic of the regal sensibilities it evokes!
DP Style Tip – If fabric styles like baroque and jacquard seem intimidating, experiment with them in small doses through decorative cushions and accent chairs.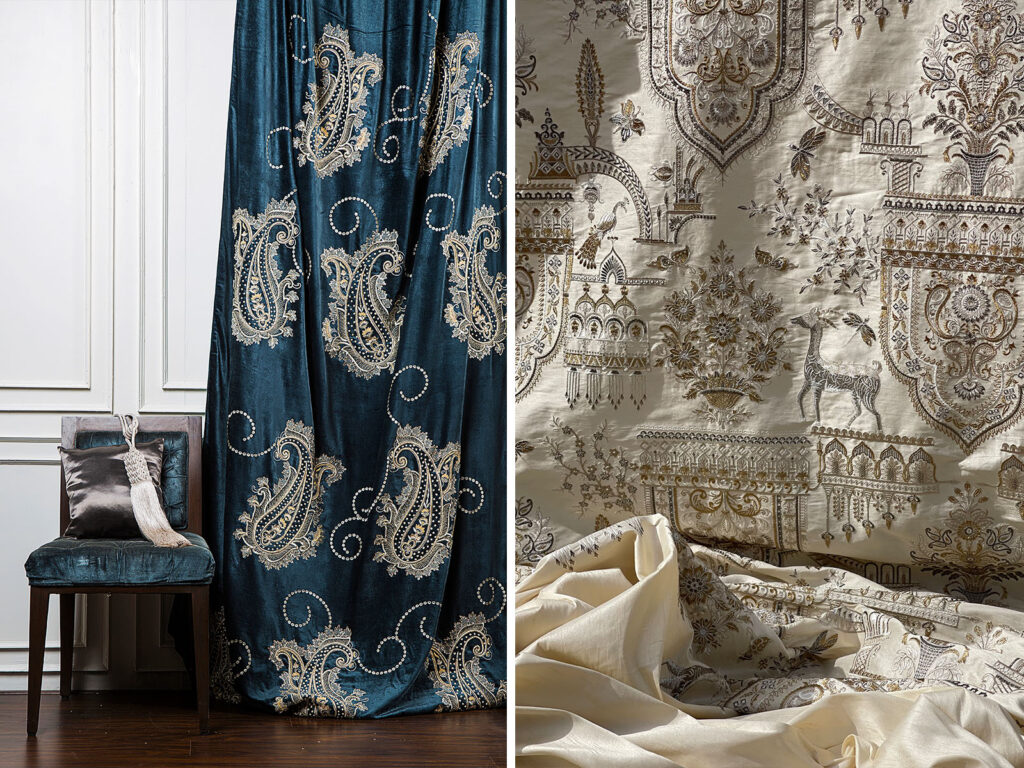 Rich Embroidered Weaves
The art of embroidery is seeing a strong comeback across textile trends in interiors. Embroidery patterns come in an array of abstract designs and forms; imagery of flora and fauna, geometric shapes or organic patterns, giving a thematic and cultural expression to any space. This timeless and rich textile tradition uses thread to create elaborate embellishments on fabrics like raw silks, cotton or velvet. The sumptuous and soft quality of velvet is seen as an extravagance; its luminous finish coupled with embroidery makes it fitting for a glamorous appeal.

DP Style Tip –Make a statement with darker, decadent tones to really bring the embroidered velvet look to life.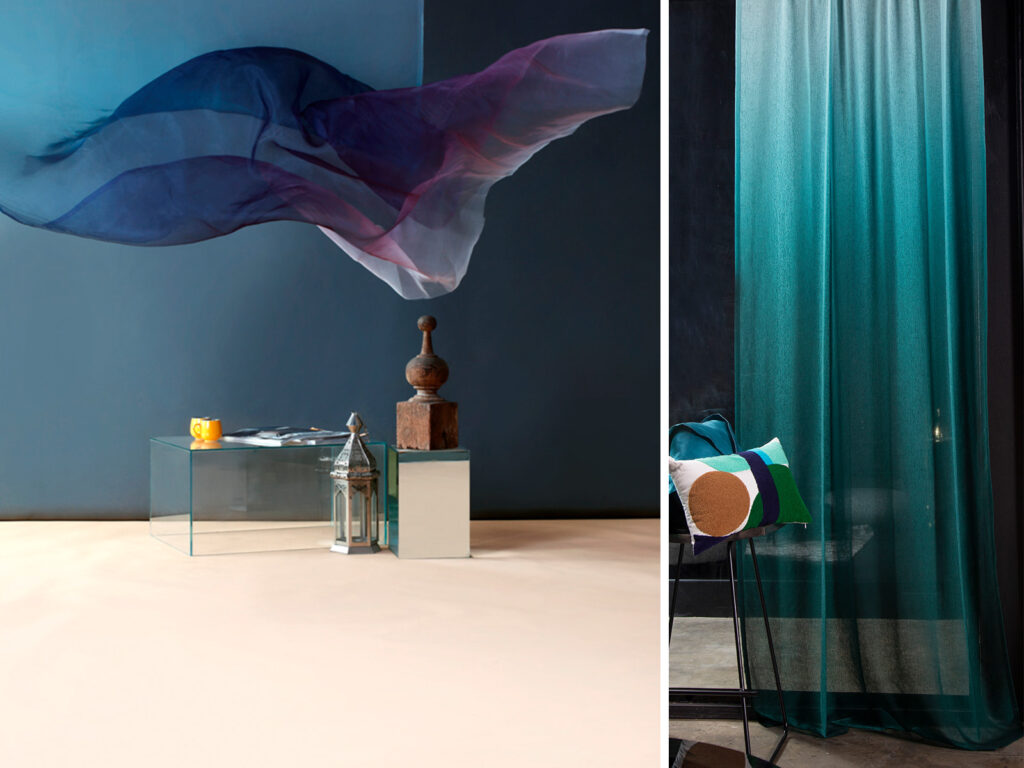 Tone-On-Tone Layering
One of the colour trends that continues to impress and enchant us is that of a tone-on-tone, creating a refined, soft, and harmonious look. It is a palette of colours based on a main tone to which other tones are added in the same chromatic shade to achieve a chameleon effect. Playing with layers of colour is another trick to styling a space, which maintains movement and diversity. Considered one of the powerful décor tools, colourful sheer fabrics are an evergreen trend in home interiors, mainly used for curtains. This barely-there transparent fabric allows plenty of light to filter through, introducing an upbeat vibe and personality with pops of colour.
DP Style Tip – Incorporate subtle doses of colour through sheers. It's the perfect way to add dimension without breaking away from a neutral palette.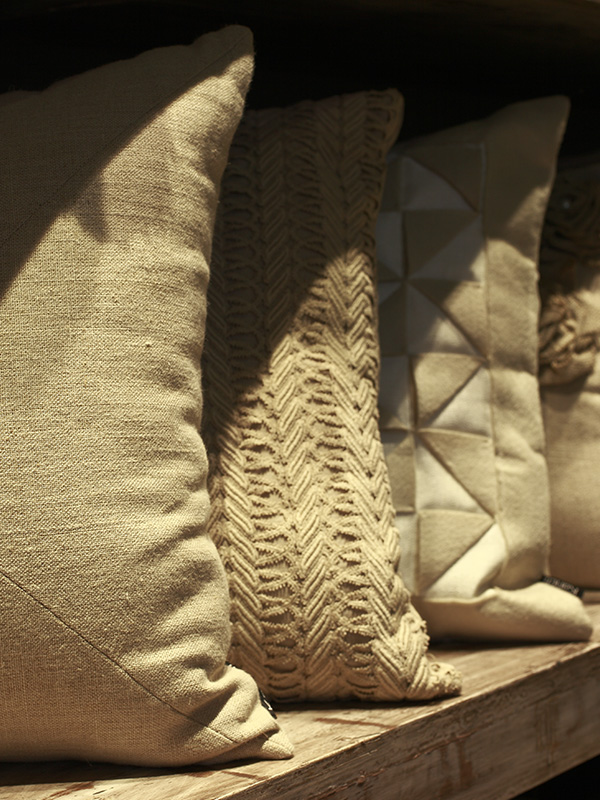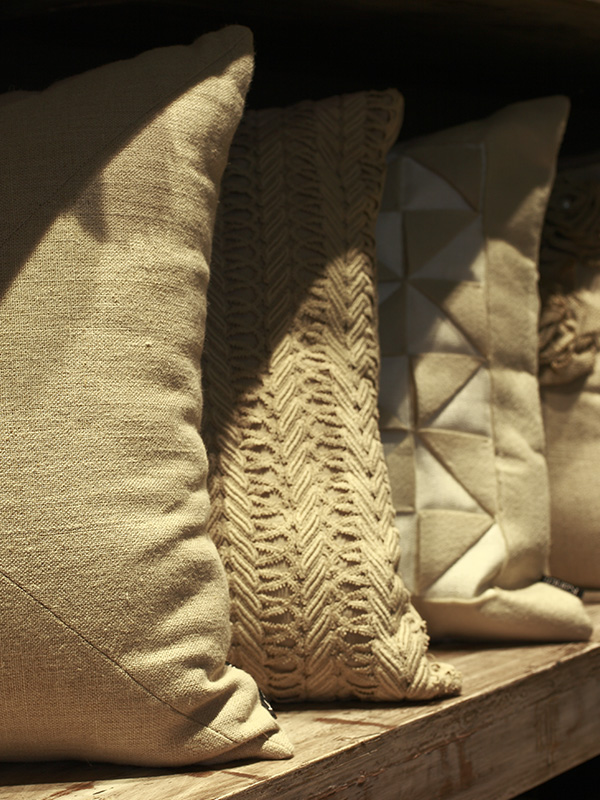 Neutral and Earthy Hues
Heralding a return to nature, earthy tones in natural materials are all the rage right now. These neutrals mimic a calming and restorative ambience of the outdoors. The one fabric that summons familiarity with respect to these earthy hues is jute. Its raw, imperfect and coarsely-woven look brings about an organic and textured feel to any space. Jute can be combined with softer fibres to use in pillows, upholstery, floor coverings and even table runners.
DP Style Tip – Earthy hues and natural materials can still evoke luxury! Pair them with rich wooden elements and statement decorative accents.