Everything You Need to Know About Ergonomic Office Furniture with Burosys
8

Apr

'22

12:55 pm

by

Sneha Shah
It's finally time to consider the reality of returning to work after almost two years away from the office. With the changing work environments, office furniture design is also constantly evolving. Employers and leading furniture brands have now reconsidered what makes a workplace conducive to happy and productive teams. Burosys, one of the leading manufacturers of office furniture founded at the onset of the millennium, is led and managed in Mumbai by Hersh Pitroda. With a curated network of engineers, architects, designers, planners, technicians and collaborators spanning Europe, India and Asia, it offers an expansive range of furniture for workspaces across several categories such as desking, seating, partitions, design services and much more.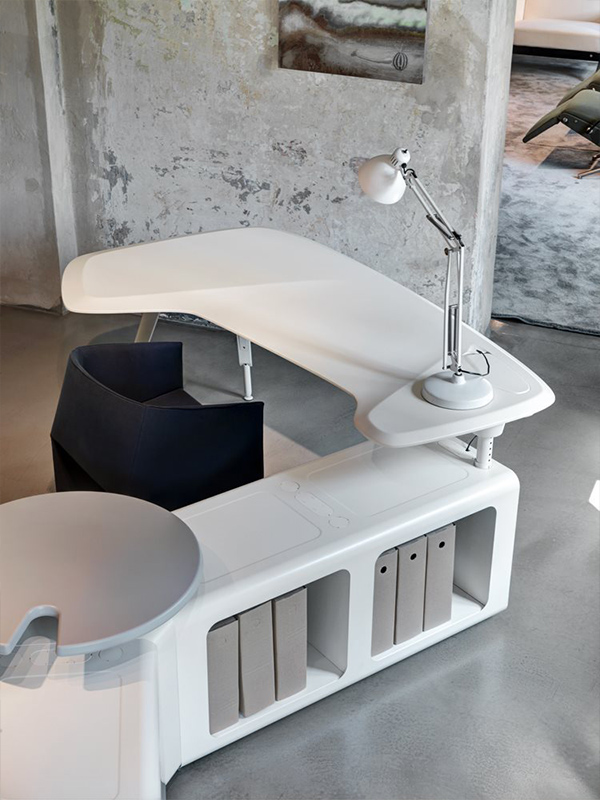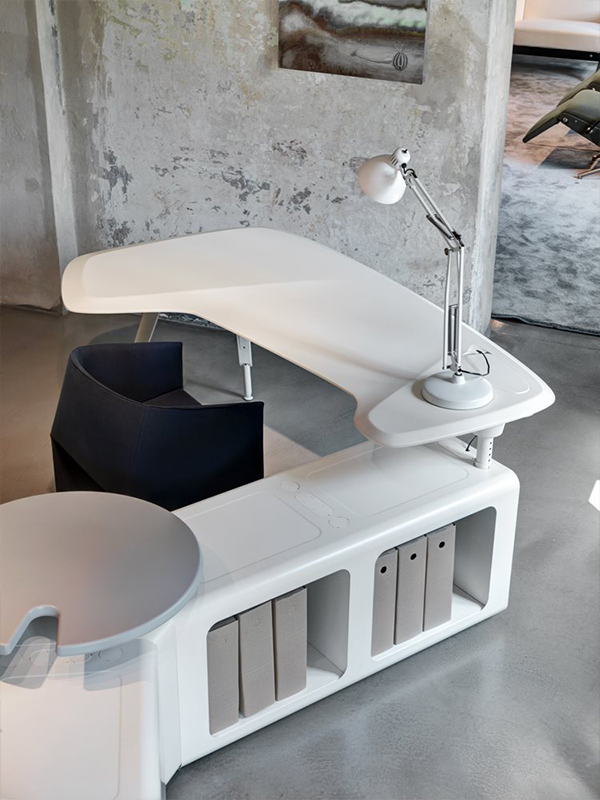 With an overarching belief in maintaining the inherent quality of great materials, colours, and silhouettes that suit a space or project, the skilled design team of Burosys crafts impressive and unique experiences for their clients from the ground up. Burosys aims to bring more sophistication to the workspace with innovation in furniture design ensuring ergonomic standards are met for better posture and movement support. "Ergonomics is a study of how products can best be designed to suit human and social behaviour. The result should be a combination of the right product and physical behavioural mechanisms that fits and can sustain our natural movement", explains Bianca, Chief People Officer at Burosys.
With a sweeping array of applications, materials, and finishes, Burosys has an expressive visual language. All desking and workstation solutions are configured in harmony with other product lines and designs to support optimal performance. With a diverse catalogue, ranging from executive tables to sofas and storage, one can choose from a palette of gorgeous wood veneers, versatile laminates, and stunning glass and metal finish to create enriching spaces. The soft seating solutions and chair designs come in low to mid-height versions, in either fabric or leather. The framework of chairs sits either on castors or a swivel base, available in a range of finishes with additional armrests.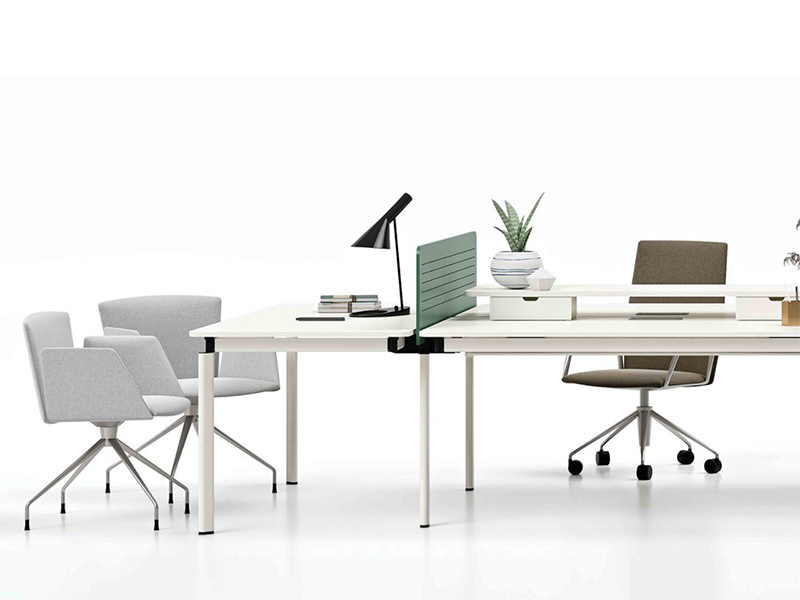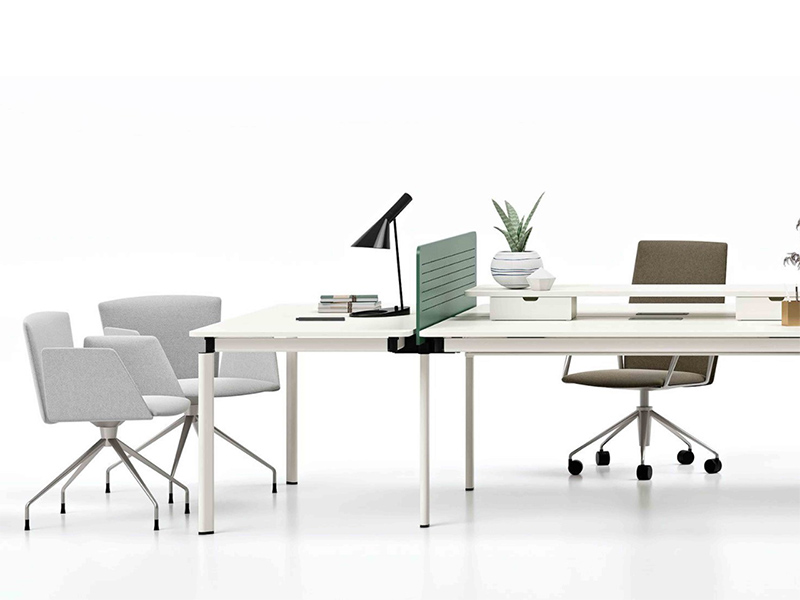 The role of office furniture in the efficient operation of a workplace is more extensive than we might think. Through this feature we bring to you a few of the ways how ingenious office furniture can bring about a high-yielding, relaxed, and safe atmosphere.
1. Open Work Desks: Contrary to a time when offices required only cubicles or cabin spaces, lately companies are now opting for desk configurations that lead to interaction between employees and promote better approachability with the superiors. Having open work desks that do not block the field of view encourages freedom of movement, unhindered collaboration and has the overall setting more informal and attractive.
2. Multi-Functional Furniture: For small office spaces multi-functional furniture pieces are an ideal way to reduce clutter of numerous furniture pieces. A chest that can function as a coffee table, a shelf that can function as a table top or a desk that doubles as a mini filing cabinet, with the sole purpose of eliminating the need to add furniture pieces that reduce circulation space. Another benefit of having multi-functional office furniture is that it promotes employee wellness. One can incorporate multi-compartment shelves as part of desking solutions for leisure throw-pillows, books, plant succulents or even beverage dispensers. The key point here is to stimulate regular periods of rest for employees through short breaks that foster good health and well-being.
3. Ergonomic Sit-Stand Desk: To end the daily marathon of sitting, office spaces are now encouraging the desire for an ergonomic sit-stand desk to ensure flexible and adaptable working environments, with moreover a restful posture. This sit-stand dynamic relieves the back, activating the mind and body, thus paving way for various health benefits.
4. Smart Furniture: Today, technology has influenced every aspect of human life and office furniture design is no exception. Introducing smart furniture is the next big thing, combined with timeless aesthetics and modern sensibilities, that is now redefining workplace culture. Burosys has been a leading pioneer in offering such tech-enabled workspaces, imbibed with energy-saving salient features like occupancy sensors that respond to your body movements, offering a personal experience to each user.
5. Sustainable Furniture: While smart furniture is making waves, sustainable furniture is also the need of the hour. By manufacturing furniture items from waste and leftover materials, it allows for a marginal greener carbon footprint thereby reducing the cost of certain products. With industrial and rustic themes making their way back in trend, sustainable furniture is here to stay.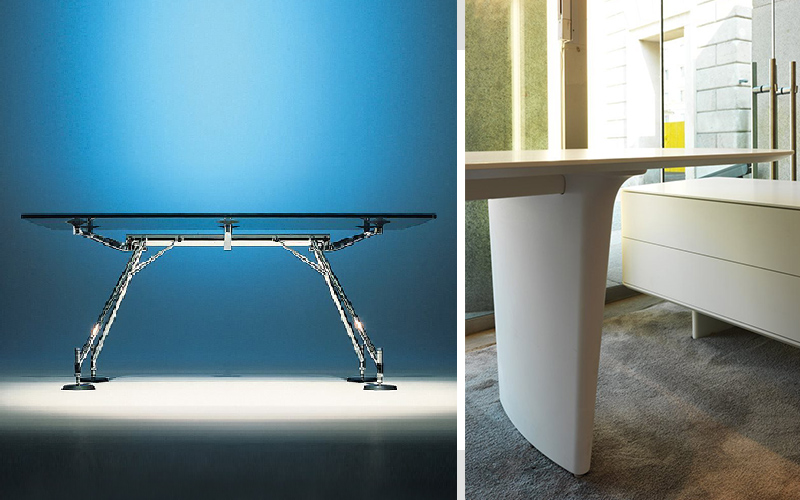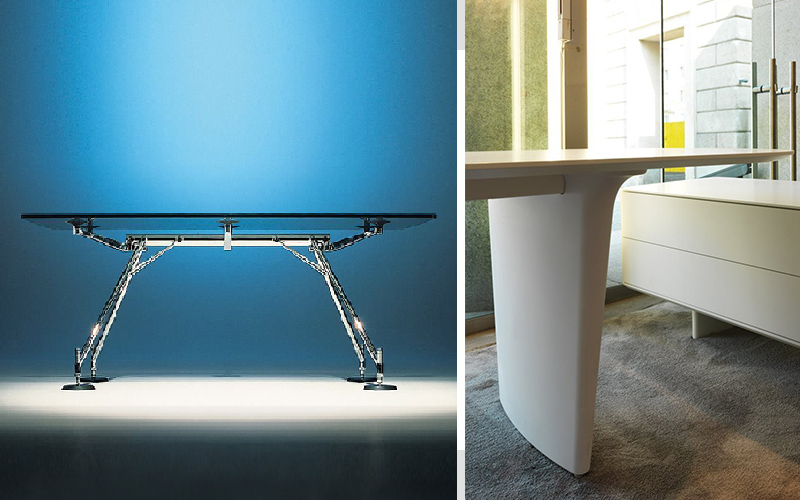 Having worked in the field for so many years, Burosys's approach has evolved in two ways: working with corporates and conglomerates with established consultants and project managers by providing them with the best within the intended wavelength. Another way is where the client presents a blank canvas and complete freedom to deliver a product that not only suits their company DNA but also pushes notions and boundaries of workspace design. Burosys's domain expertise lies in creating endless custom solutions, designing specific proposals for projects developed around the world, that are built to last and be versatile enough to suit workspaces of all sizes.
Through this balance of instinct, creativity and material intelligence, responsibility and rationality, Burosys has always been able to maintain its niche in the market.