From Undersea Rooms To Literature Festivals : These Luxury Resorts In The Maldives Are Creating A Niche For Themselves
1

Jul

'22

4:28 pm

by

Nuriyah Johar
In the Maldives, luxury is no longer a luxury. At least, in the conventional sense of the term. Water villas have proliferated across the archipelago, floating breakfast trays are hardly a novelty, and indulgent f&b experiences are now among the list of a traveler's basic expectations from a high end hospitality group. This burgeoning tourism industry has left us spoilt for choice, and the new wave of hotels and resorts in the Maldives understand this. For them, the facts are fairly straightforward – the competition is stiff and the traveler grows more discerning. In order to survive, innovation is key.
In the past few years, they've done just that. The most noteworthy hotels in the Maldives are the ones that have been tailoring their offerings to appeal to specific demographics within the wealthy traveler subset. For some hospitality groups, this means authentic cultural experiences and curated programmes for artists. For others, it's as straightforward as underwater suites. They are all united, of course, in their commitment to luxury living. In addition, almost all have sustainability and conservation guidelines in place. In this article, we look at the success stories of five high-end hotels that are riding the wave of innovative hospitality in the Maldives –
All Things Art – Patina Maldives Hosts Global Icons Like Daniel Arsham In Their Unique Artist Residency Programme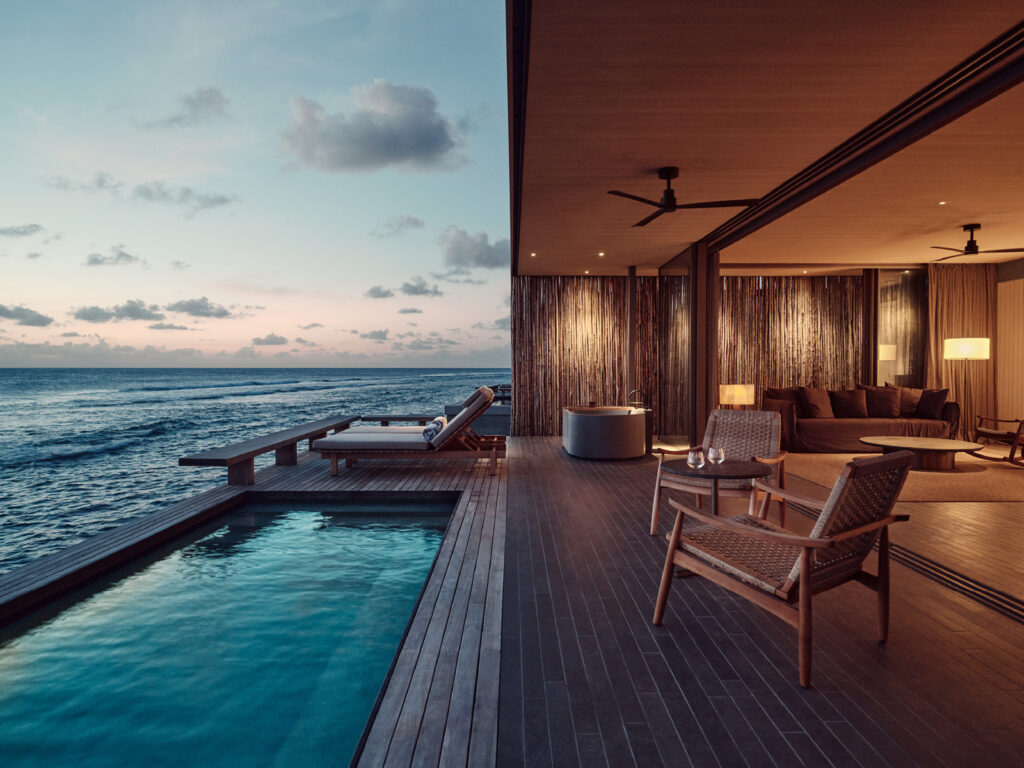 Patina Maldives in Fari Islands is only a year old, and yet, it has become a sort of 'art pilgrimage' for many, according to the art consultants for the property. Exuding the essence of coastal luxury through its every aspect, Patina Maldives has been consciously conceptualized to appeal to a very specific audience. Those looking for immersive, experience-led luxury travel that is structured around art and culture would find themselves right at home in Patina Maldives. Right from its conceptualisation stages, the hotel worked closely with The Artling, an international Art and Design consultancy and online gallery focused on highlighting the best of contemporary art and design. The result? A holistic collection of bespoke commissioned artworks and unique design pieces that are interspersed throughout the property.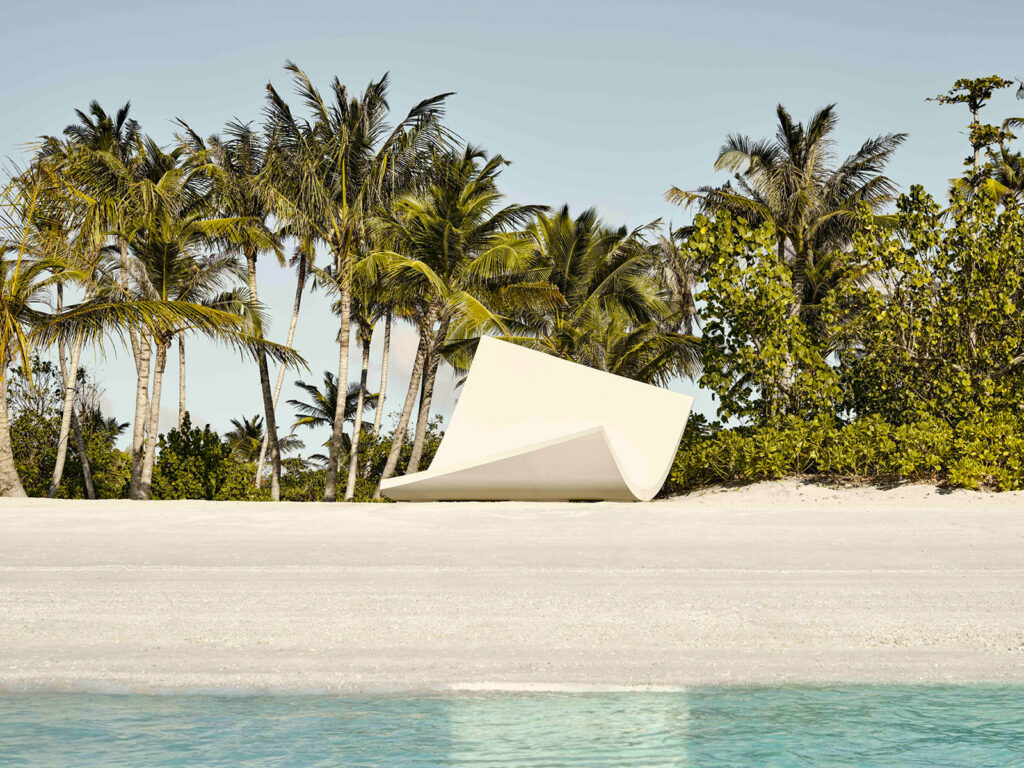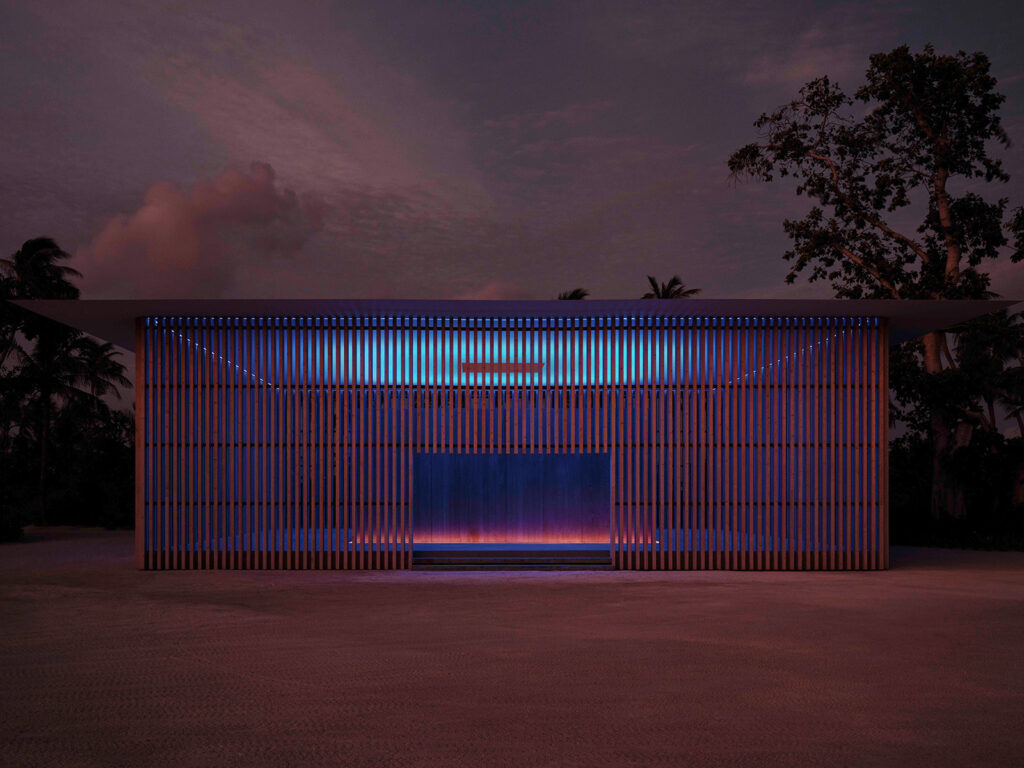 James Turrell comes alive at sunset with his signature use of coloured lights at Skyspace Amarta, a chamber with an aperture in the ceiling open to the sky, while the Synthesis Monoliths by Hongjie Yang brilliantly reflect everything that the island has to offer. The resort's collection also includes works by the likes of Hiroko Takeda, Cassio Vasconcellos, Jose Davila, and FAHR 021.3 in a brilliant confluence of art and nature. Nondescript, art for arts' sake has no place at Patina Maldives. "This direction came largely from the client, who is personally very passionate about the arts and had an extremely clear vision for how art would be an integral part of guests' experience of the island," say Kim Tay and Talenia Phua Gajardo of The Artling. "The artworks were strategically placed and coordinated with both the architects (Marcio Kogan Architects) and the landscape architects (VDLA), so that guests are taken through a journey of discovery, where they are encouraged to explore artworks spread out across the island."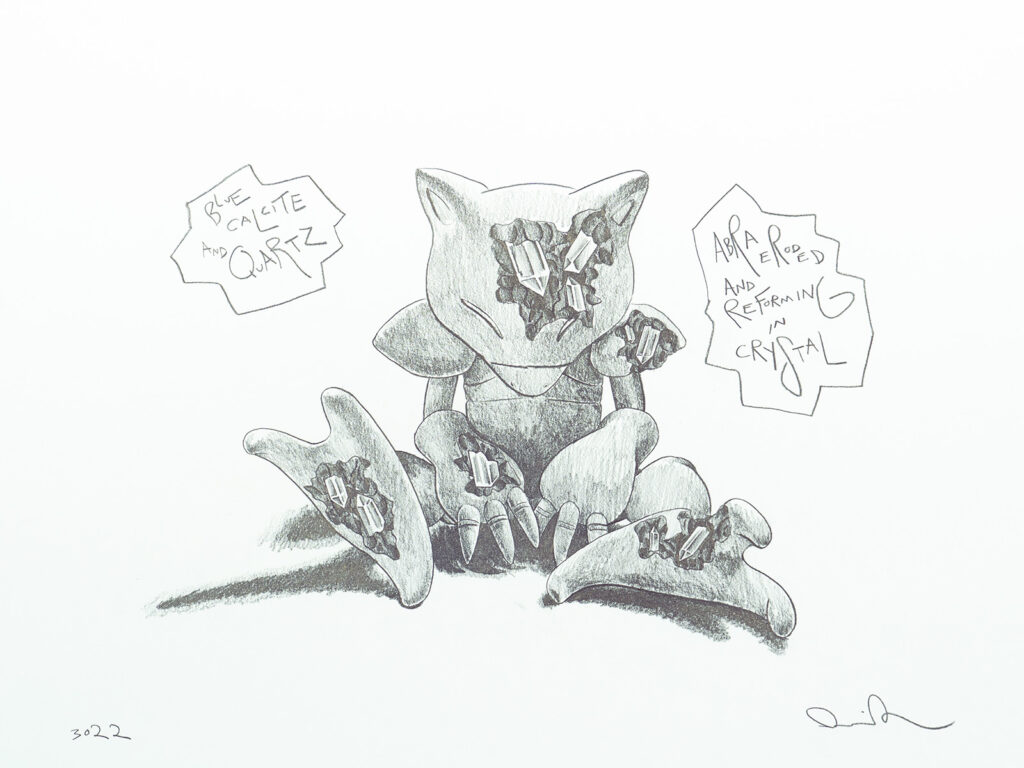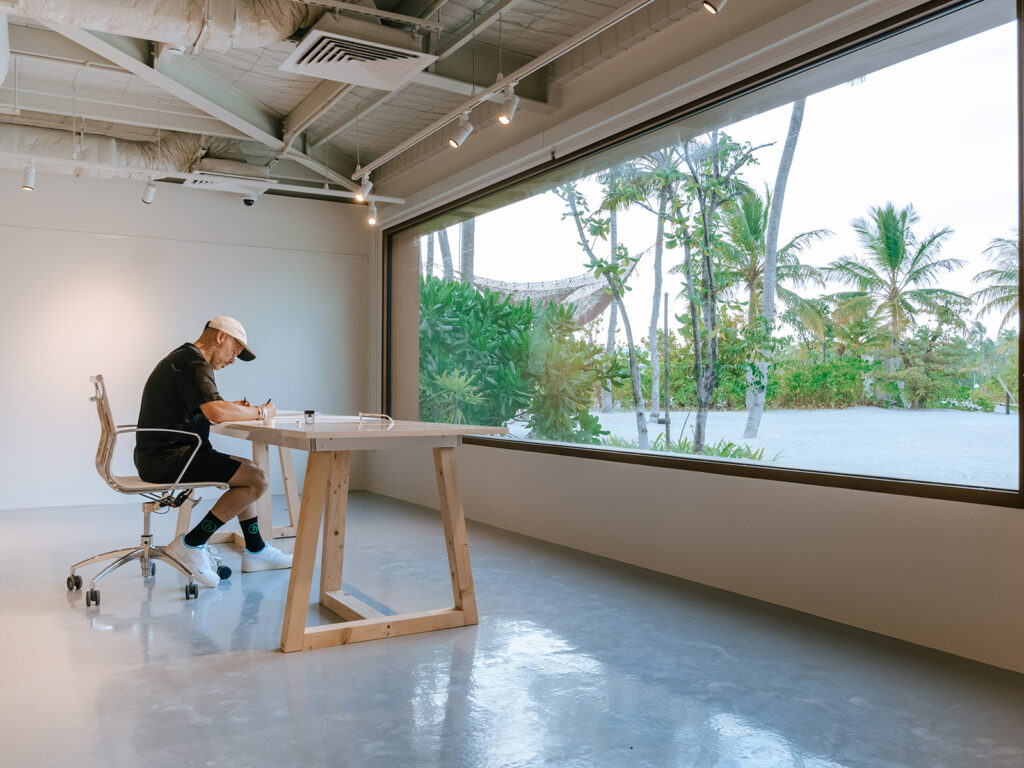 In addition to these larger than life installations, Patina Maldives has also established a unique artist residency programme, their latest guest being none other than global art icon Daniel Arsham. "Daniel was invited to come to Patina to create artworks and engage with the unique surroundings," Tay and Gajardo tell us. "During his time there, he created a series of drawings that are currently on display as an exhibition in the Fari Art Atelier space. The drawings presented in this exhibition are studies for upcoming and ongoing series in his practice, including works from the Pokémon series, Classical Cave paintings, and other new bodies of work that will be debuted in 2022."
Driving home the success of the programme, they tell us that they even hosted collectors that flew in to spend a week with him and get insights into his studio practice! They go on to add, "Todays' traveler profiles have evolved dramatically and many consumers are much more aware and discerning in terms of the types of brands they support, as well as places they visit. Everything at Patina has been very carefully considered down to the last details; from the materiality and placement, to the art selection and programming. Patina has also, in a very short time, brought people together from all over the world to celebrate great architecture, design and art in an amazing setting."
Cultural Indulgences – Soneva Fushi Hosts The Jaipur Literature Festival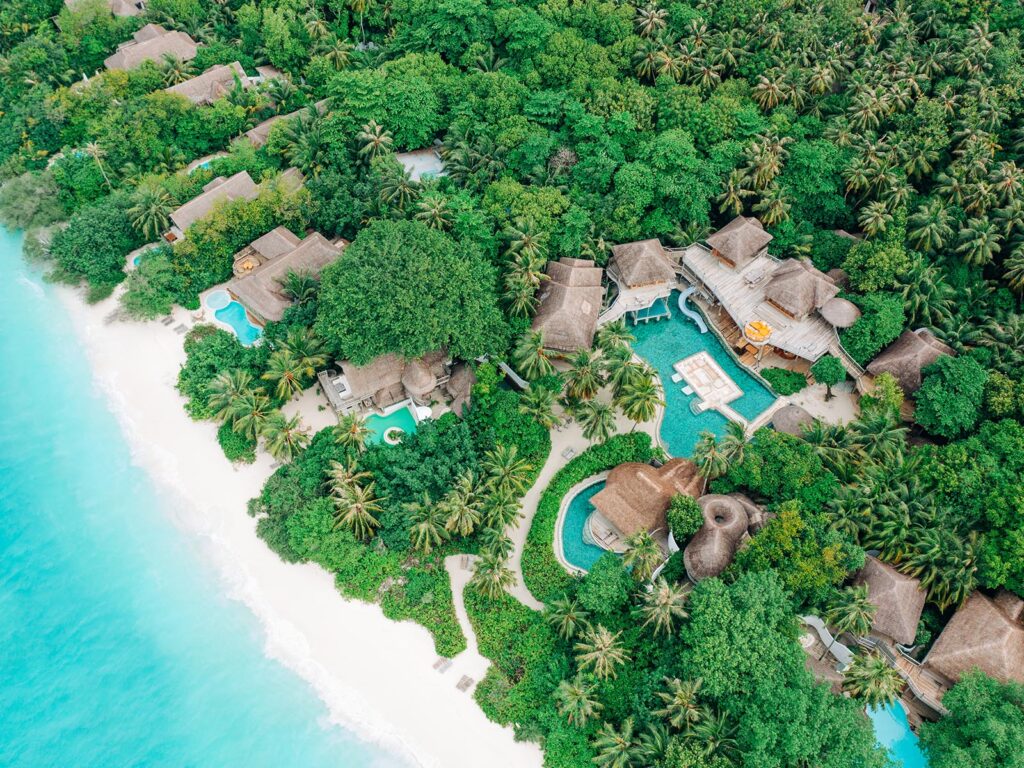 Amongst the newer entrants of the past few years, the 25-year old Soneva Fushi in Baa Atoll, Kunfunadhoo Island still stands strong as one of the absolute pioneers of luxury ecotourism in the Maldives. The resort is tucked away amongst dense foliage within touching distance of a pristine, UNESCO-protected Biosphere Reserve, and continually redefines the essence of barefoot luxury. In a recent restructuring of their competitive narrative, Soneva's resorts are now hosting a calendar of events and celebrations that promote literature, culture and music.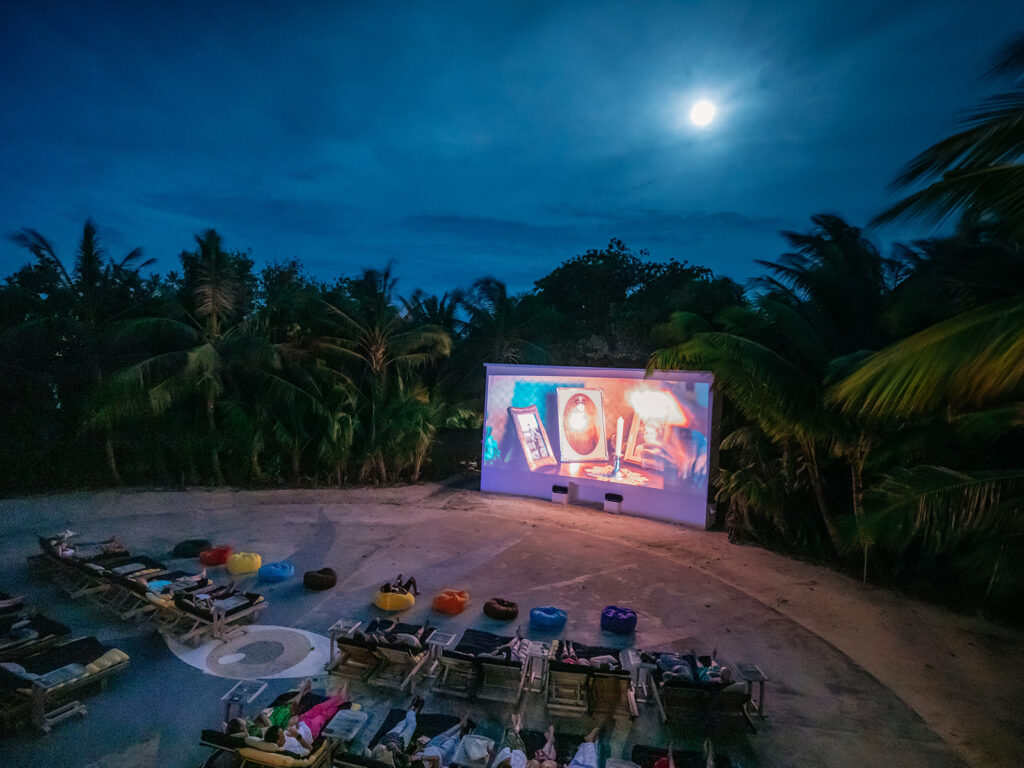 In May of 2022, Soneva Fushi hosted the first-ever edition of the Jaipur Literature Festival in the Maldives, bringing to the resort a global line-up of critically acclaimed authors, thinkers, and cultural leaders. "We were thrilled by the response to this first edition of JLF Soneva Fushi, which is the first of a series of three festivals," Sonu Shivdasani, CEO and Co-founder of Soneva tells us. "The themes of the festival were also very much aligned with our core brand philosophy. Our guests do not have much interest in acquiring material luxuries, rather they have an increasing thirst for knowledge and learning, they seek discretion, special access and surprise. They want meaning, authenticity, and connection. Today people crave conviction, experiences, focus and depth, discovery, and understanding."
The 10-day festival saw a vibrant celebration of the arts, culture, and performance take place on the sands of Kunfunadhoo. The programme invited guests to engage with literature, along with stimulating debates, and free speeches, spanning topics like nation-building and scientific discovery. Speakers including Shashi Tharoor, Mira Nair, Vikas Swarup, David Wallace-Wells, Namita Gokhale, and William Dalrymple formed the lineup. In order to tailor the festival to a tourist base, the programme was not overly academic but was filled in equal measure with gala dinners on the sand, live music performances, and film screenings.
"Our guests do not have much interest in acquiring material luxuries, rather they have an increasing thirst for knowledge and learning, they seek discretion, special access and surprise." – Sonu Shivdasani, CEO and Co-founder of Soneva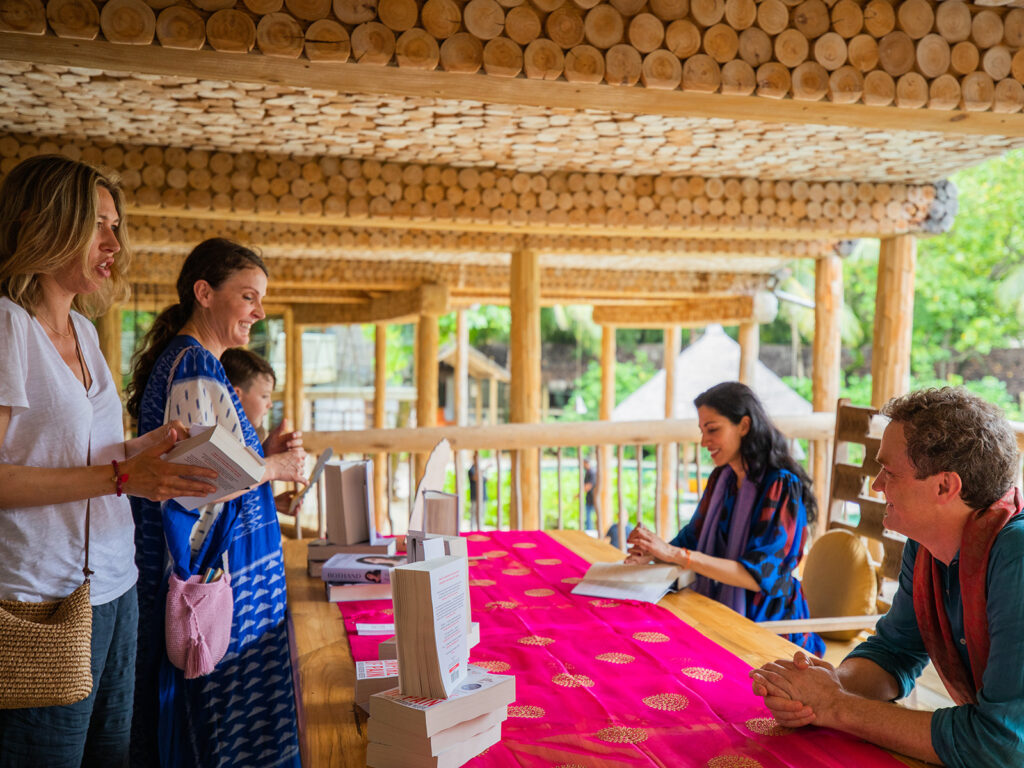 Giving us an insight into the process of bringing JLF to Soneva Fushi, Shivdasani tells us, "We undertook an extensive marketing campaign with both our trade and media partners to generate awareness of the festival focussing on our key markets of India, GCC, UK, USA and Europe. In addition, we also worked with our Enthusiasts, the name we give to our valued guests and repeaters, who were all invited to join the festival, as well as the JLF existing audience." He tells us that the festival will be returning to the Maldives in 2023, from May 12 – 21, and that later this year, they will be hosting a wellness festival – Soul at Soneva Fushi, to complement our new Soneva Soul wellness offering that we launched in late 2021.
"At Soneva we are all about offering our guests what we call 'rare' experiences," he says. "We have a lot of repeat guests, so it is also about offering them a reason to return to our resorts year after year." Apart from festivals, this sensibility is carried forward through their Soneva Stars programme, which includes learning opportunities from world-renowned astronomers, glass artists, world champion free divers, famous authors, Michelin-starred chefs, and even Grand Slam tennis champions like Jonas Björkman.
Underwater Living – Conrad Maldives Rangali Island's 'Muraka' Residence Is Submerged 16 Feet Below Sea Level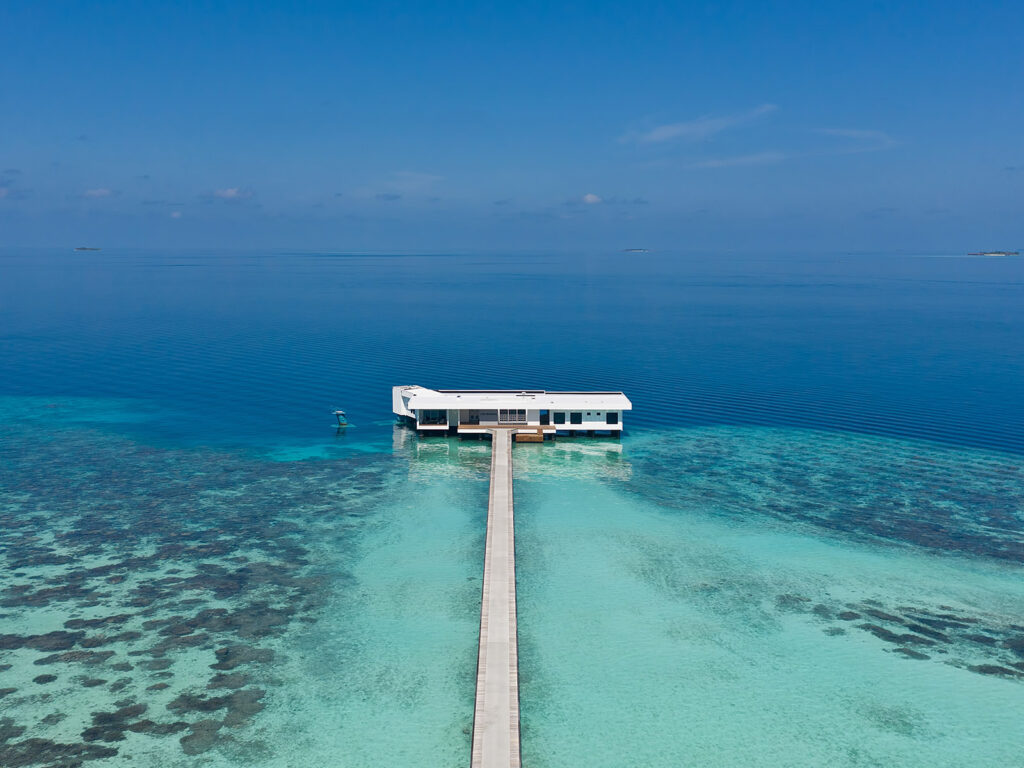 Nestled in the South Ari Atoll, Conrad Maldives Rangali Island is surrounded by one of the archipelago's best diving and snorkeling areas. In March of this year, the twin-island resort witnessed the completion of an extensive two-year transformation as part of a multi-million dollar refurbishment programme. Apart from all the usual trappings of high end hospitality that in this case include a selection of twelve dining options, two spas, a range of culturally inspired experiences, and a kids club, this 151-villa property is home to the world's first undersea restaurant (established in 2005!) and has since gone on to launch the world's first undersea residence.
Sitting five meters below the surface of the Indian Ocean, the restaurant, Ithaa offers 180-degree panoramic views of the vibrant coral gardens surrounding it. Additionally, The 'Muraka' residence is a coveted three bedroom, two-level residence with a master bedroom submerged over 16 feet below sea level! This groundbreaking suite is designed by Maldavian architect Ahmed Saleem with interiors by New York-based Yuji Yamazaki Architecture.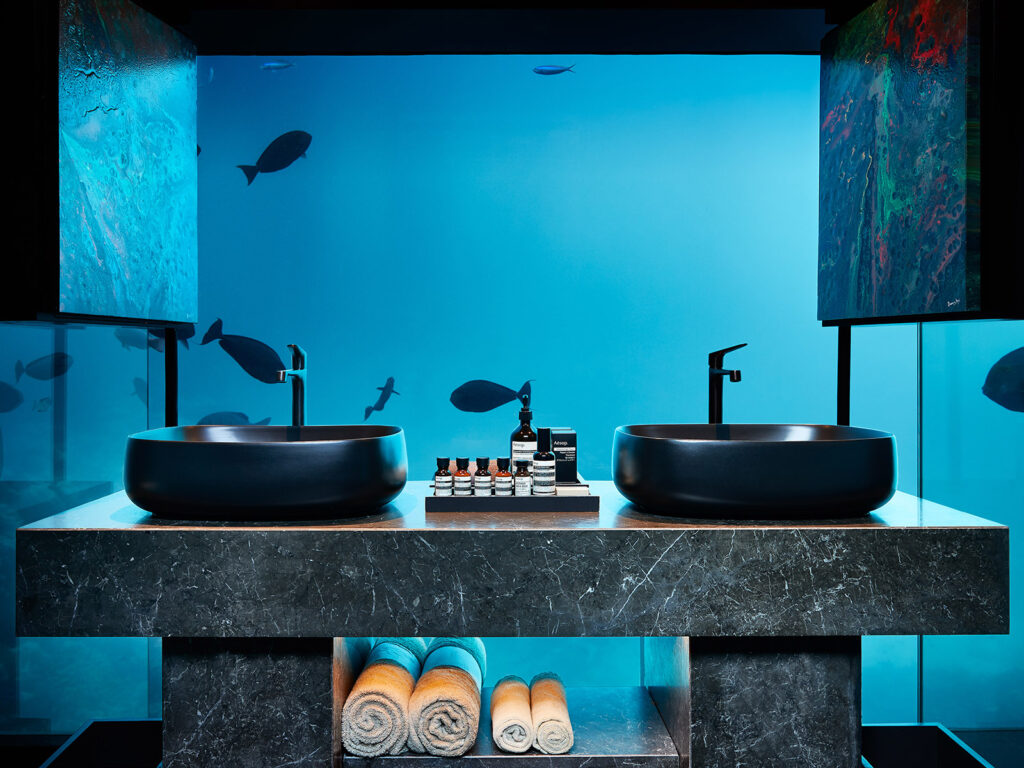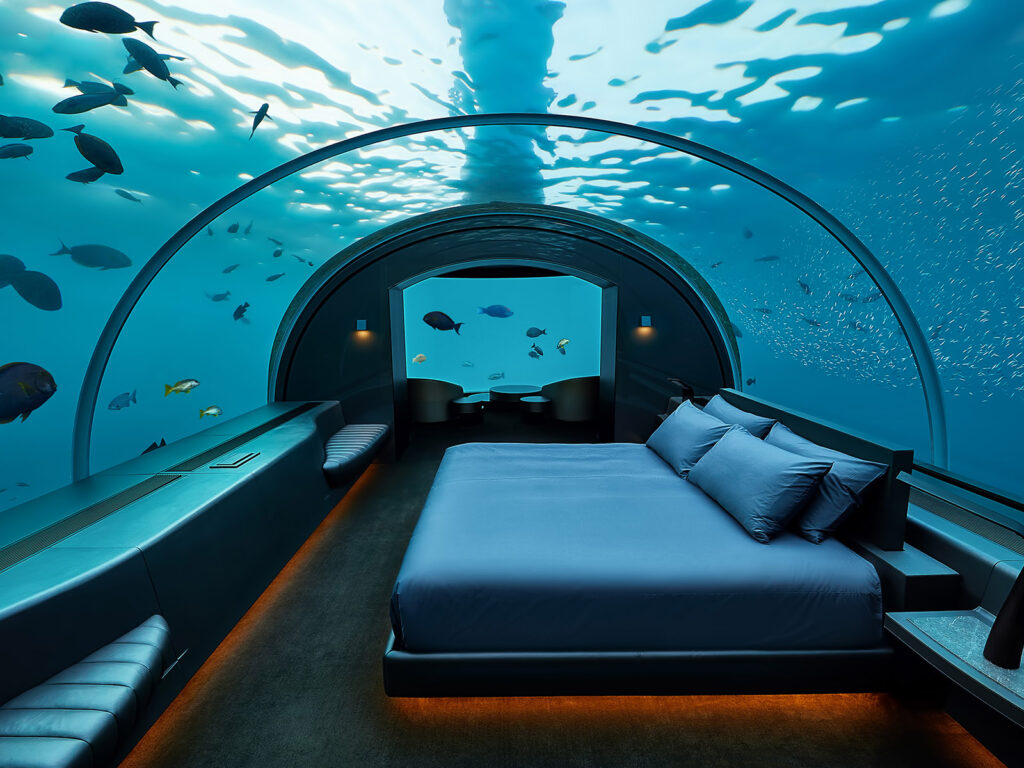 Unsurprisingly, given its absolute novelty, the response to Muraka has been great. "We've exceeded our target room nights last year and have welcomed both families and couples at The Muraka," says Rachelle Hill, Director of Marketing and Communications, Conrad Maldives Rangali Island. "The traveler post-COVID is in search of more experiential travel and places where nature thrives. The Muraka offers a one-of-a-kind experience with the highlight of the master bedroom submerged 5 meters under sea level."
Health and Hospitality – Joali Being Is The First Retreat In The Maldives Dedicated Solely To Wellness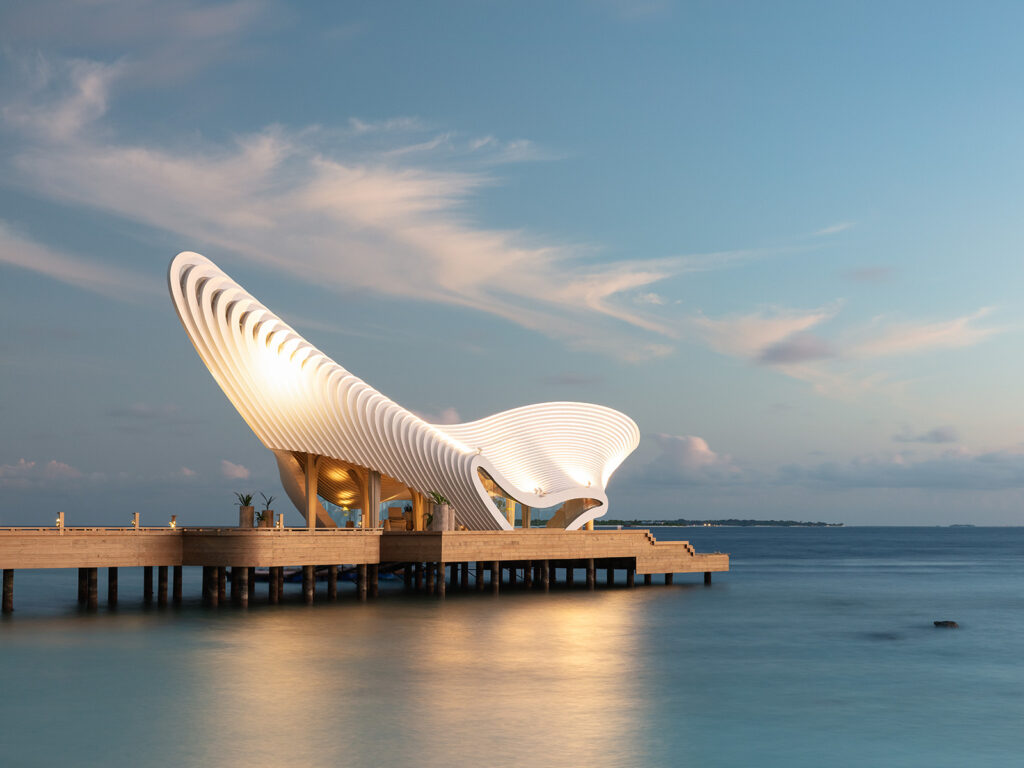 The brand new offshoot of Joali Maldives, Joali Being is situated on the secluded island of Bodufushi in Raa Atoll, amid crystalline lagoons, pristine beaches, and lush coconut palms. The uber luxurious resort can be broken down into 68 villas, four restaurants, and a sprawling 39-room spa! While this dwelling-to-spa ratio would seem a tad disproportionate under regular circumstances, Joali Being is far from regular. For one, it is not meant for the hedonistic, overindulgent traveler. It is, in fact, the first-ever retreat in the Maldives dedicated solely to wellness, where wellbeing is much more than just an expression – it is a way of life.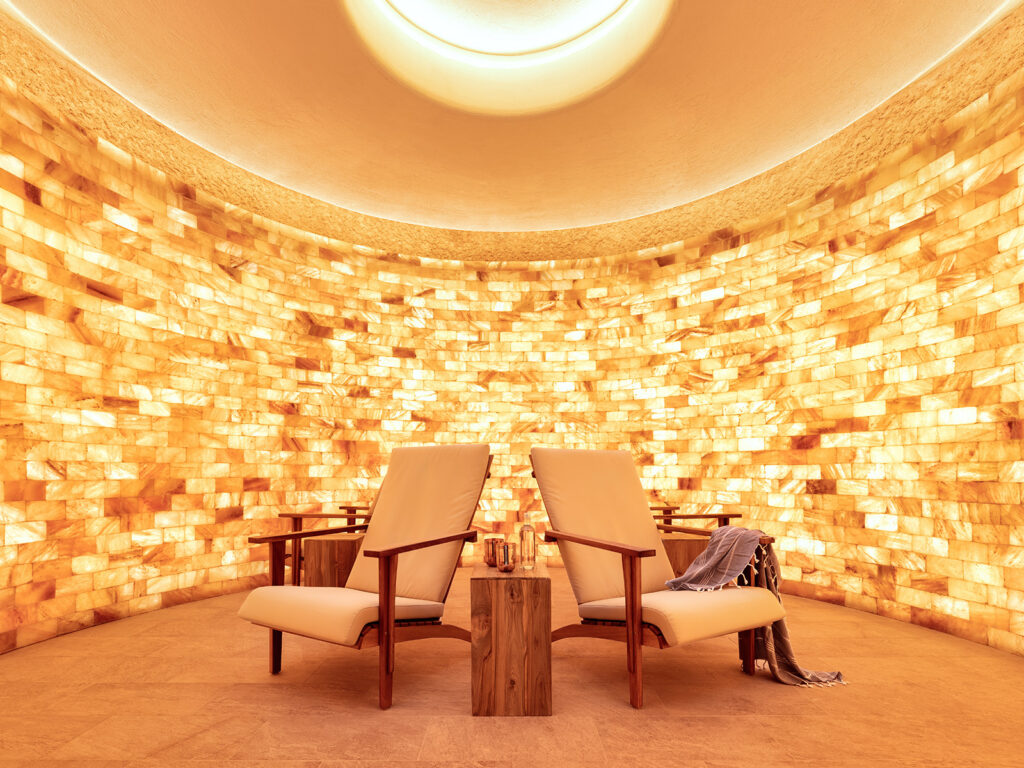 "Instead of a traditional resort with a spa experience and facilities, we offer transformative journeys and personalized programmes based on the Four Pillars of Joali Being, covering the Mind, Microbiome, Skin and Energy, aiming for guests to leave home renewed, uplifted," says the spokesperson for Joali Being. "Our treatments and signature immersion programmes are tailored to individual lifestyles and goals and draw on modern science and time-honoured traditions alike, bringing together curated treatments, therapies, and experiences. Joali Being is the beginning of a transformative journey." From soulful relaxation to customized nutrition and interactive learning, the experts at Joali Being create wellbeing experiences that are built along science-driven biophilic principles to promote a connection with nature.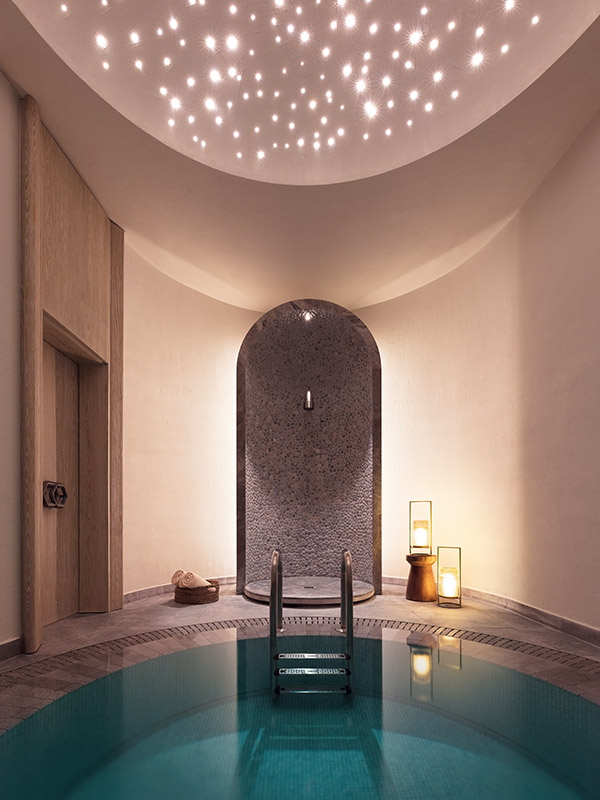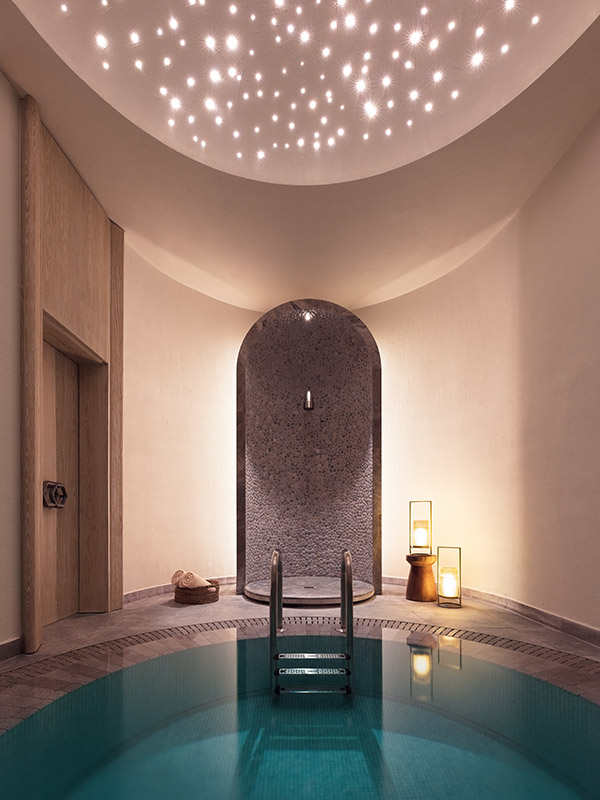 Ranging from five nights to three weeks, Joali Being also offers personalized Immersion Programmes that invite visitors to embark on a customized journey following an Intelligent Movement Analysis and an Integrative Health Assessment. These can be tailored towards areas of strength and vitality, mental clarity and wellbeing, hormonal balance, women's health, digestive and weight rebalance, restorative sleep, as well as movement and alignment for good health and immunity.
This ethos of holistic wellness is also carried forward in the culinary experiences at Joali Being. The resort commissioned professor Gerry Bodeker, a Harvard-trained expert on traditional and integrative medicine to create the wellness concept, and put nutrition center stage. Additionally, executive Chef Kuntal Kumar's focus on earth-to-table dining, enforcing gut health, supporting small farms, manifests in meals wherein even three courses add up to less than 600 calories!
"All traveler types are welcome at Joali Being, with the island hosting solo travelers, couples, groups, and older families. All visitors are here for a shared desire to begin a transformative wellbeing journey which they can continue back home." says the spokesperson.
Space, Seclusion, and Service – Cheval Blanc Randheli Boasts Exclusive Privacy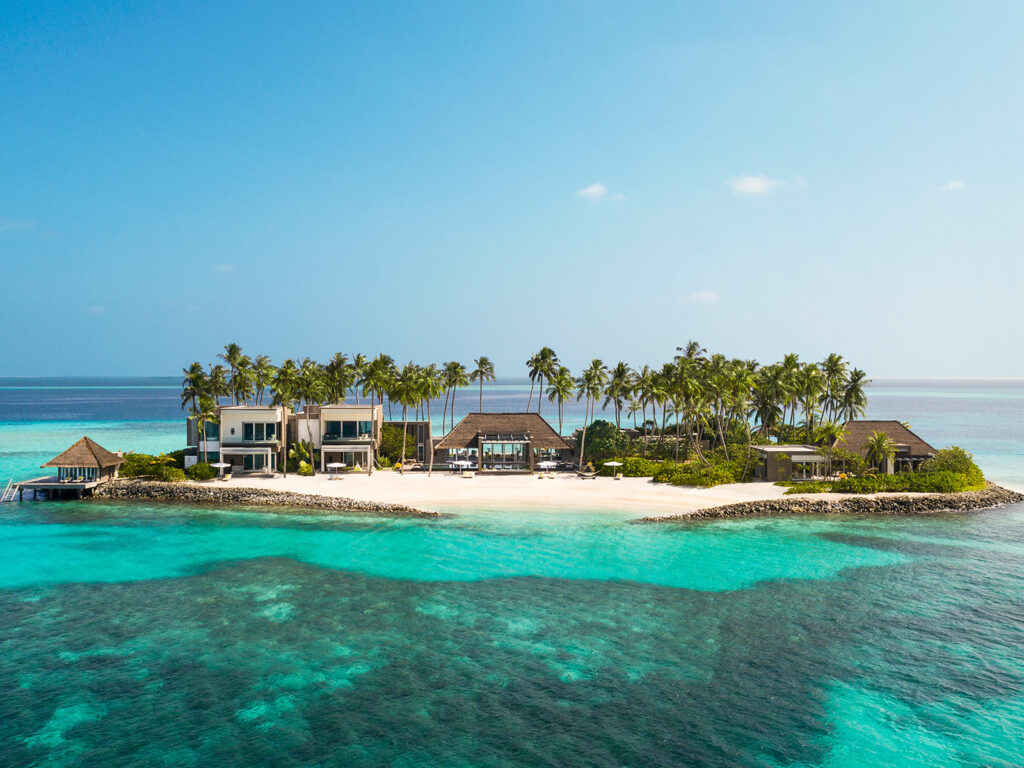 In the unspoilt setting of Noonu Atoll, Cheval Blanc Randheli is a breathtaking haven that stands as a pure expression of exclusive privacy. This makes it popular with those looking for seclusion, including the likes of Kate Middelton and Prince William, who are amongst the VIPs and celebrities that vacationed here! The LVMH-owned property comes at a steep price, but you most certainly get what you pay for. Complete with sprawling rooms (smallest is almost 2,600 square feet), expansive ceilings, and some of the largest sundecks in the Maldives, the 45-villa property is supremely elegant. According to the spokesperson for Cheval Blanc Randheli, "Cheval Blanc Randheli is guided by four fundamental values: craftsmanship, exclusive privacy, creativity, and the French "art de recevoir". These values have been our rock".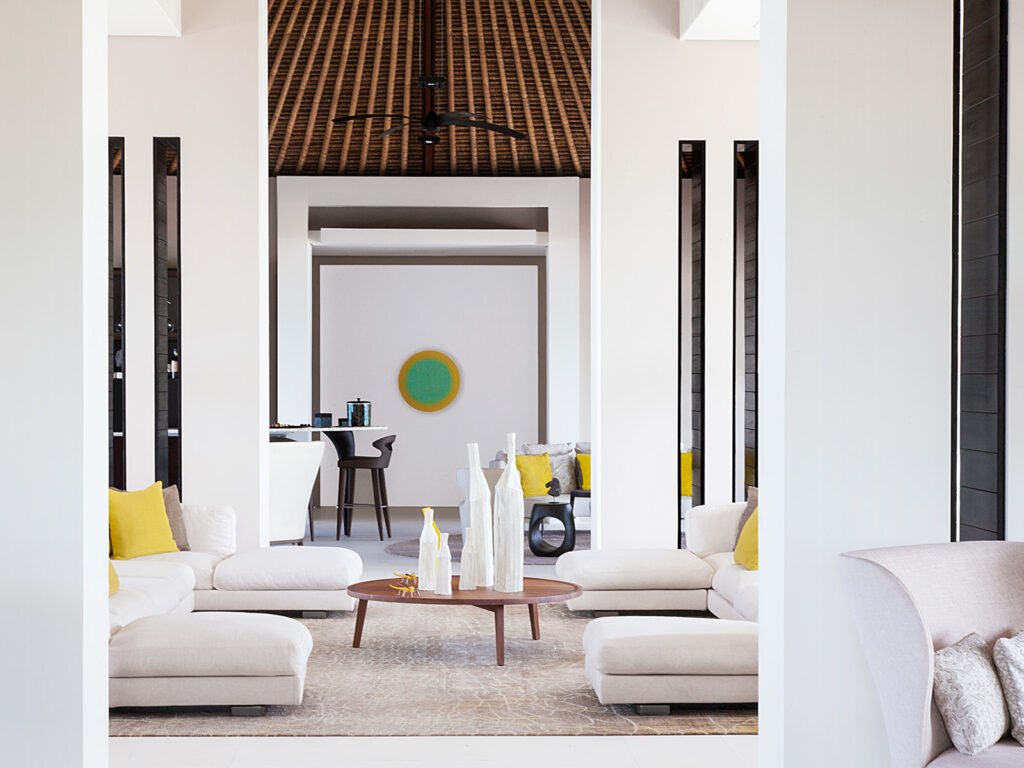 Designed by the architect Jean-Michel Gathy, the property is an oasis of calm and pleasure. The breathtaking spa at Cheval Blanc Randheli is set upon an island of its own, and can be accessed by a traditional Maldivian dhoni boat. For those looking for the ultimate in luxury living, the hotel offers up Cheval Blanc Randheli Private Island, an exclusive four-bedroom villa of over 2,200 sqm on its own dedicated island, offering the ultimate holiday experience in blissful privacy. The spokesperson continues, "In each villa, a dedicated Majordome is available around the clock to ensure that guests' wishes are fulfilled, whether it is unpacking suitcases, preparing snorkel gear, or providing the kind of attentive actions that bring joy and surprise to daily life." They conclude, "When it comes to accommodations, the extra space, privacy, and security are a must for our guests."
Ultimately, these luxury hospitality offerings point to a series of new trends shaping the tourism industry, both globally and in the Maldives. Authenticity, personalization, and uniqueness in experience are far more important to the new-age traveler than imported toiletries or the number of pools at a resort. Time will tell if these trends trickle down to smaller properties and mid-segment hotels, shifting, slowly but surely, the quintessential 'resort experience' as we know it.