Exploring Chester's – An Indian Leather Furniture Company With A Distinct European Flair
21

Oct

'21

12:38 pm

by

Nuriyah Johar
In a general sense of the concepts at large, 'Luxury' and 'Time' seem unconnected; outwardly, the two have little to do with each other. However, for this luxury leather furniture company based out of India, the notion of time is an important one. The value of a Chester's piece comes from the months spent preparing the leather, crafting the wooden frames, and meticulously finishing the product. Every piece is a manifestation of the skills acquired and honed by the Chester's craftspeople over lifetimes, and nothing from Chester's comes off an assembly line. History is visited for inspiration; the present is championed for expertise and skill; and the future is respected in the hope that the chair can support both this generation and those to come. A Chester's piece stands the test of time in more ways than one; its classic design transcends the ephemeral nature of trends and its superb quality ensures utmost longevity.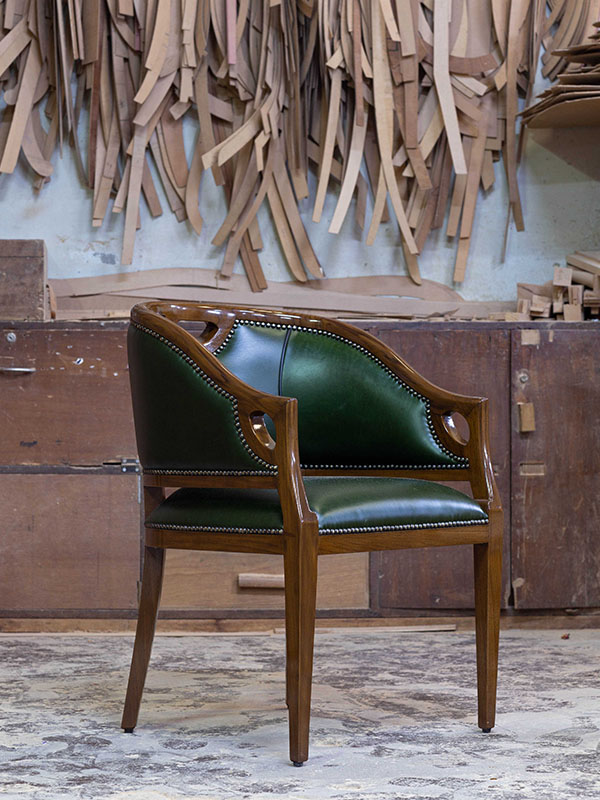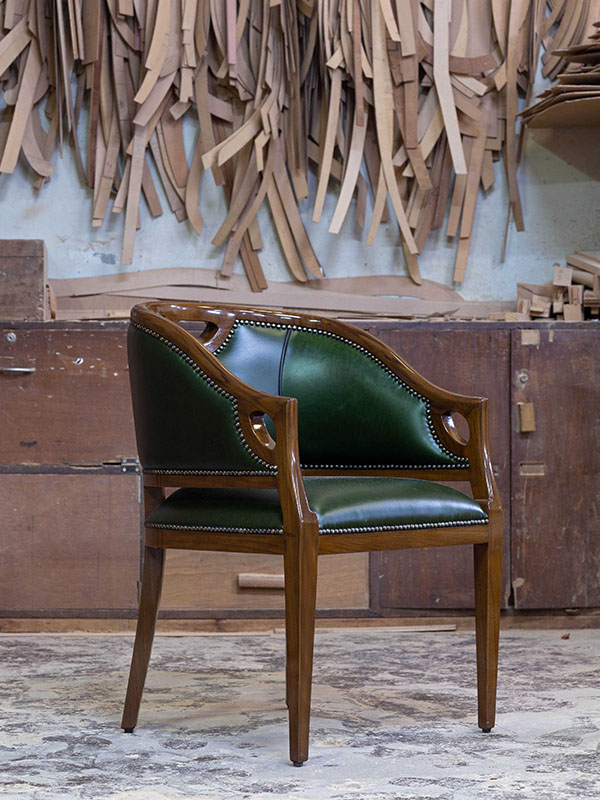 Producing timeless European styles since 1985, Chester's is a pioneer of the centuries-old Chesterfield technique in India. In its early days, the Bangalore-based brand's business model focused on processing and finishing high-quality leather goods for export from India, through which they built themselves a reputation across Europe. From there began a discovery of the elegant forms of European 19th century leather furniture, which sparked the idea of exploring these designs in the context of Indian craftsmanship.
In 1994, Chester's sent four of their craftsmen to the Netherlands, where they honed their skills in the specialist manufacture of deep buttoned leather furniture. "Upholstered furniture making is a technical and specialised trade and it involves two very important parts; the internal timber frame and the applied upholstery," says Ananth Ramswamy, second gen partner and creative director at Chester's. "Our carpenters who travelled from India to the Netherlands were sent to train in both skills. They learnt how to make frames from solid timber and in ways to build the elegant profiles you see in our pieces. They were also taught the many techniques of upholstery including deep-buttoning, and using fabric patterns and the final finishing details such as the brass tacks you see in many of our pieces." Through this all-embracing exchange of cross-cultural knowledge between India and Europe, Chester's gained its distinct identity.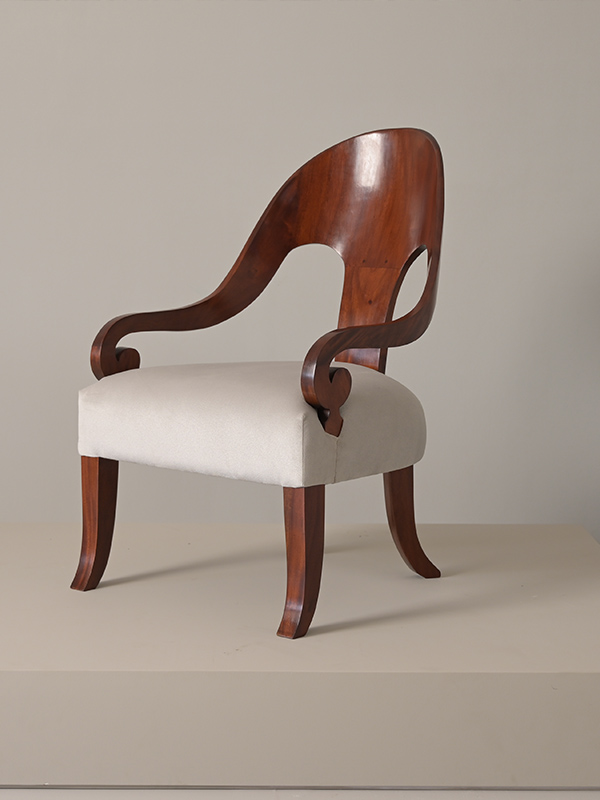 While the brand is best known for its signature deep buttoned Chesterfield pieces, their newer styles spark intrigue amongst those with more domestic tastes. Ramswamy offers us an insight into this aesthetic shift. "A majority of our classic pieces are influenced by 19th century European styles," he tells us. "However, our new Objet collection features pieces that reference some Indian styles, particularly from the indo-colonial period and Chettinad region. The materials we use to make our pieces including some leathers, the timber and cane are locally sourced. By being made in India, by Indian craftspeople, it's hard to remove the deep influence that India and more specifically Bangalore has on our furniture."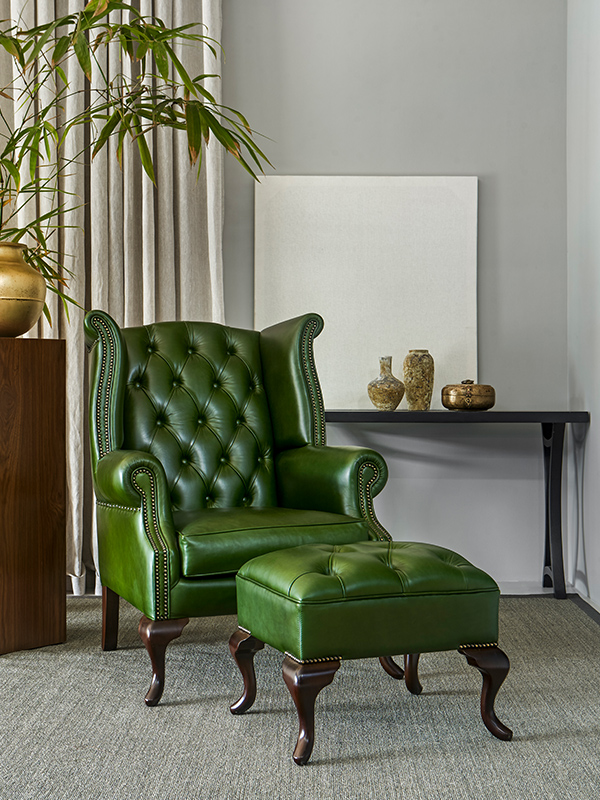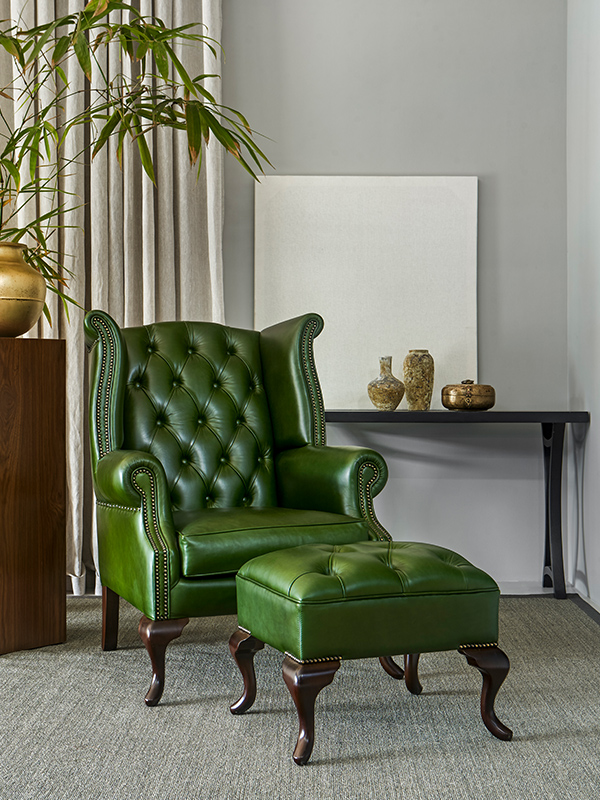 Experts in the nuanced craft of upholstery, Chester's adopts an array of techniques that range from deep-buttoning to quilting based on the type of fabric one might choose. To date, Chester's remains the sole furniture maker in India to have worked with mouton fauve, the renowned French lambskin leather coveted for its unique finish and ageing qualities. The brand's commitment to quality shines through in every aspect of its functioning; they work only with the highest grade bovine hides, finished to their specifications and dyed in-house, in order to create an exclusive collection of four main leathers. At their core, Chester's pieces are sustainable; made to last for generations by responsibly sourced, certified materials and processes.