Karim Rashid On Artificial Intelligence, The Age Of Instagram, And India
10

May

'23

3:58 pm

by

Beverly Pereira
To assign descriptors like fearless, visionary, non-conformist, and playful to Karim Rashid is analogous to placing the prolific designer in a box. A mighty but beloved force to reckon with in the world of design, the Egyptian-born designer is all this but he's also so much more — that it's likely even he knows not what to expect next. With a knack for infusing everyday objects with an unmistakably bold design and practicality to match, the New York-based Rashid's distinctive sensibility is suffused with pop colours and carnal curves; it is highly minimalist even as it is audacious. Over the course of his ragingly successful career, he has given a spanking new shape to the meaning of design with his most astonishing ability to dream up new ideas and forms for everything from over 4,000 products including homeware, chairs and lamps to the interiors of homes, hotels, restaurants and exhibitions right up to fashion and packaging.
"Design should be about embarking on new visions, forms, and meanings that correlate with our contemporary world" – Karim Rashid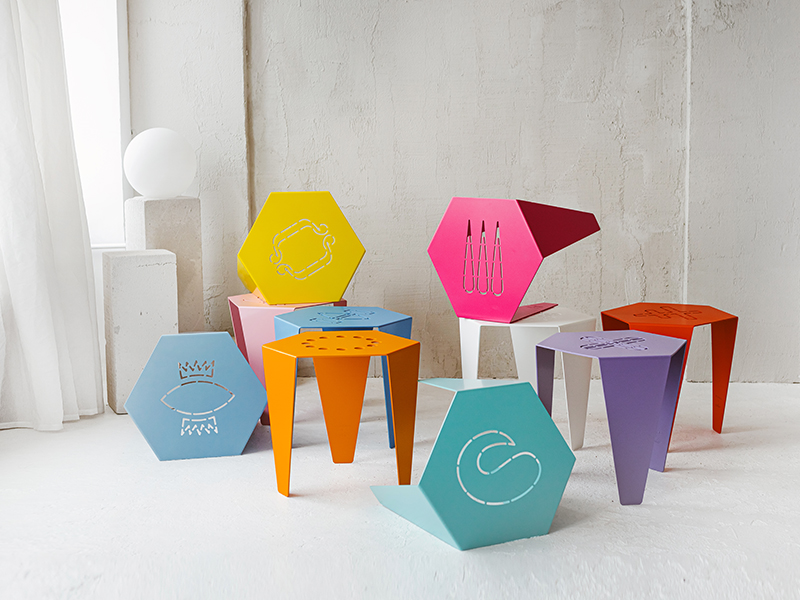 The multi award-winning Rashid has written several design-centric books like 'I Want To Change The World' and 'Digipop', and his lectures hit hard. Like his designs, the tireless designer is always on to something new and exhilarating. He has been closely associated as judge and presenter in the exceedingly popular ByDesign television series that celebrates excellent design. After New York ByDesign and America ByDesign, we will see the ingenious designer in the soon-to-be launched Europe ByDesign: Innovations. We speak to Rashid to ask him his thoughts on the current state of design, artificial intelligence, his dream projects and what Europe ByDesign has in store for design lovers.
Design Pataki (DP): Having worked and been lauded in the industry for several decades, long before the Age of Instagram, what are your thoughts on design in this current climate?
Karim Rashid (KR): Instagram is the number one social media platform in this digital age. It is good not only for getting design exposed, but also to influence and inspire young designers and design enthusiasts and potential clients as well as journalists. I always believed that design should be a public subject. Now finally, design is globally appreciated and social media only favors the cause of shaping a global, more beautiful world. If everyone believes design is important to shape a better world, then social media is a catalyst and an agent for change.
Also Read : Daniel Arsham On His Latest Collaboration With IKEA, Democratizing Art, And Taking Inspiration From Popular Culture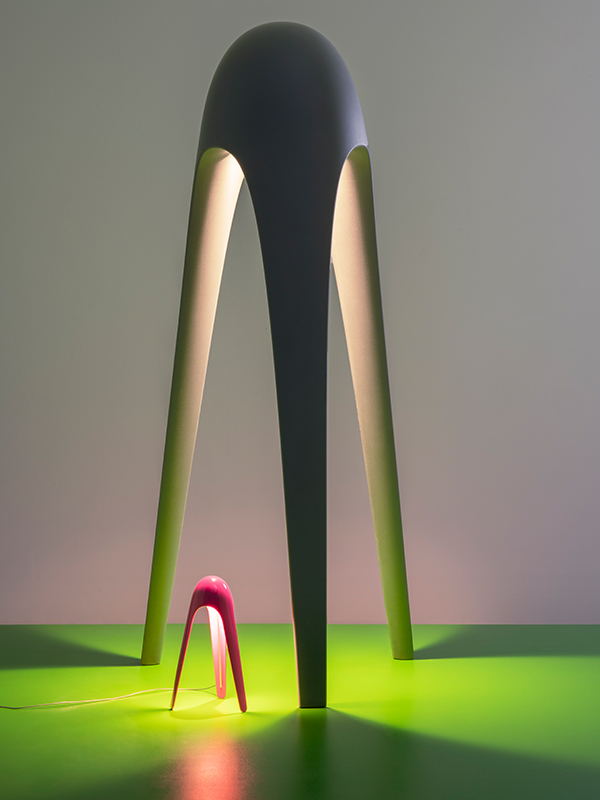 DP: You look forward to the day when "humans are 50% synthetic and artificial". What about artificial intelligence excites you? We'd love to know about how it translates to your line of work at present?
KR: Too often, designers draw inspiration from the past and keep us mired in nostalgia and the same rote sentimentality. It runs on the currency of the tried-and-true, the popular, the traditional, and the easily recognizable. Design should be about embarking on new visions, forms, and meanings that correlate with our contemporary world. We must be bold in testing the furthest reaches of our imaginations, and rehashing the past makes us satisfied with what's already there. I believe that we can do better. I've always embraced change. Whether it was in university outsourcing my models to professionals, being the first designer to use 3D printing in my studio 20+ years ago.
I have been experimenting with AI but I have my doubts about it. With thousands of images of my work in the virtual realm I notice many designers are sending me work and just with my name and a few words it generates very amazing imagery that looks like I designed it. So it becomes too easy especially for students and designers. It is not from their soul or vision and they have not learned to conceive their ideas. Also a strong concept is critical for good design and AI at this point is only a superficial style. This is very concerning.
Also Read : Swarovski Pairs Up With Marvel For A Unique Superhero-Inspired Collection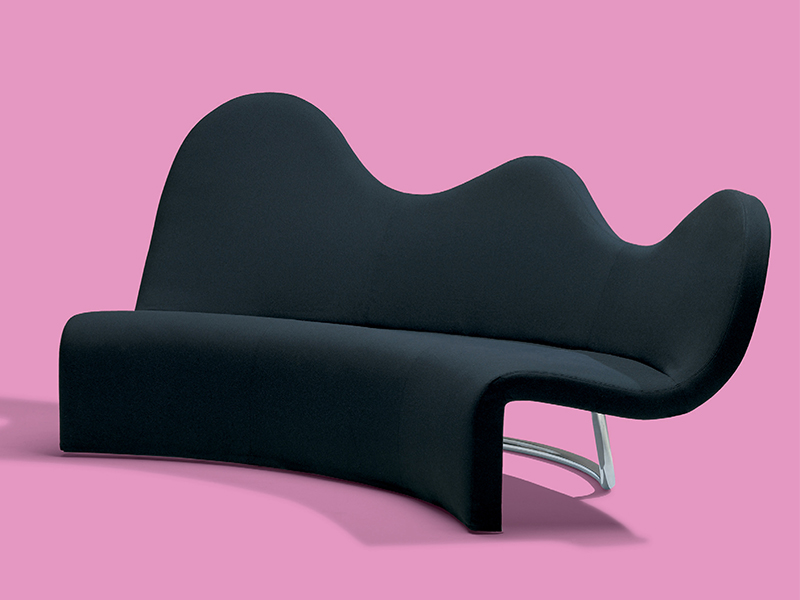 DP: You've stated that building your own home would be a dream come true. With that well accomplished, what would be a dream project for you today?
KR: It's amazing to see my dream house come to fruition – a futuristic yet economical house in the country with panoramic views. I want a home with no sharp corners and no obstructive columns. Living through the pandemic made me realize how important it is to connect with the exterior.
Having realized that dream l would love to design for Tesla or any car company as long as I can design an electric car. I would also like to work with companies such as Lacoste, Adidas, Nike, Bose, Bang & Olufsen, Ferrero, Zara, Conair, Bionaire, Kartell, Herman Miller, Braun, IKEA, Vitra, Fiat, Vespa, Levi's, Uniqlo or other fashion brands and too many others to list. I think they all make intelligent products and my language and philosophy could really help shape their brand-future. And I would like to design a biodegradable bucket for Rubbermaid for my bucket list…haha.
DP: Four words that come to mind when you think of India?
KR: Kolorful, Knowledgeable, Kind, Kaleidoscopic.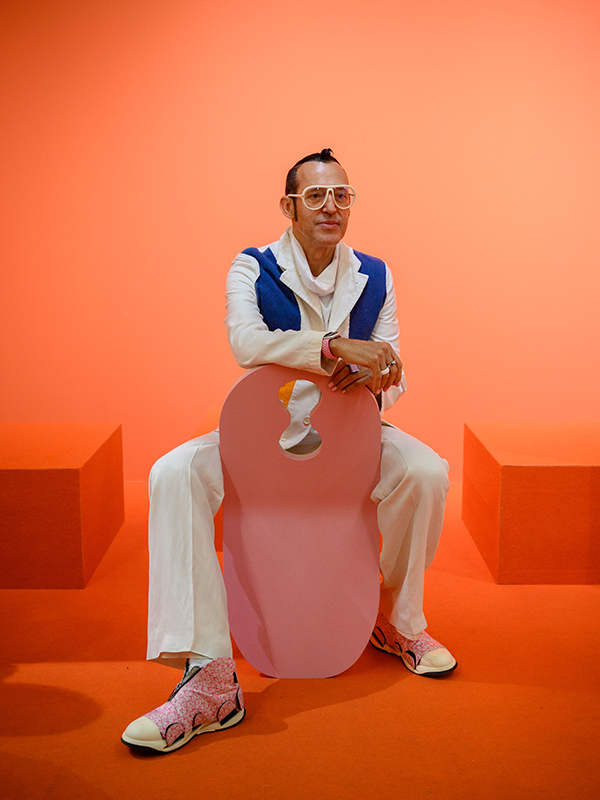 DP: What can we expect from Europe ByDesign?
KR: I think Europe ByDesign will bring a powerful message to the larger television audience since design is still not a well-understood necessity in American culture. Americans lag behind Europe when it comes to contemporaneity. And design is exactly that to shape contemporary human experiences and move the world forward.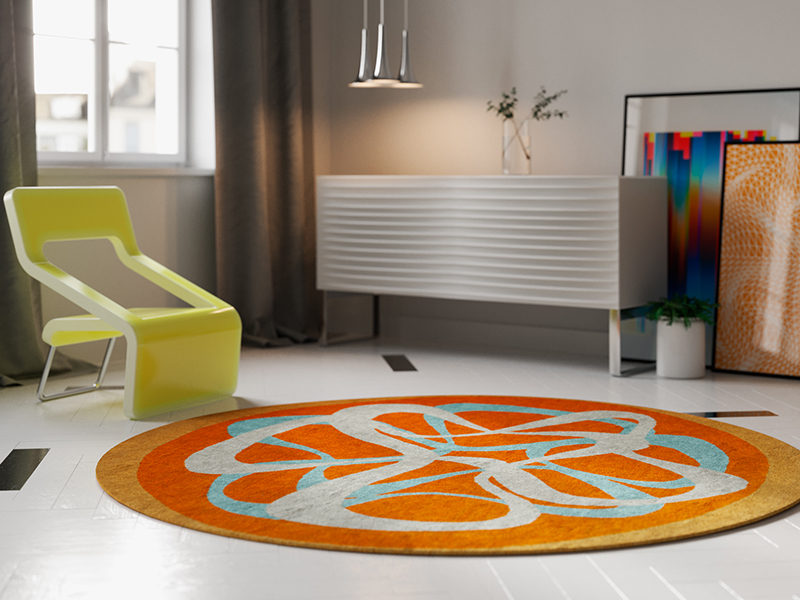 Also Read : India's First Apple Store In Mumbai, BKC Runs On 100 Percent Renewable Energy