Kind Luxury: Sustainable Silk Furnishings By Eris Home
13

Jan

'22

3:35 pm

by

Beverly Pereira
There is no denying that silk is synonymous with luxury in both form and feel. Historically coveted by nobility in China, the fabric made its way to India and the Western world via the Silk Route over centuries past. While silk remains prized for its rarity, comfort and beauty like many other fabrics woven from fibres that occur in the natural world, the use of this precious fabric also raises environmental and ethical concerns — and rightfully so. In the current climate, conscious fashion and the sustainable production of textiles are more than just buzzwords — they are part of a larger discourse on ethics, sustainability and fair practices related to both consumer choices and an increasingly industrialised world. Ahimsa silk, a cruelty-free alternative and product of this very discourse, aligns with a world that's fast moving towards more aware and conscious purchase decisions. That design houses across the world have made the shift to sourcing sustainable silk over conventionally produced silk says a lot; in doing so, they have set the benchmark for a more responsible industry.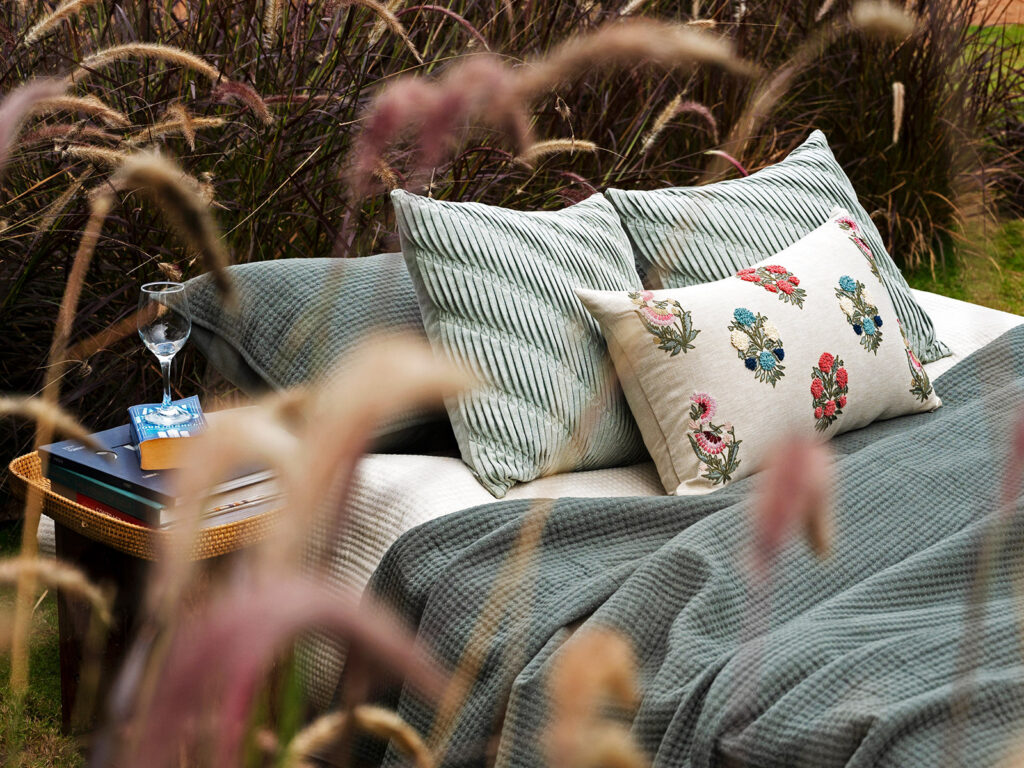 Luxury furnishings brand Eris Home is one of India's few homegrown brands attuned with the belief that modern-day luxuries need not be synonymous with harmful production processes. Launched in 2021, the brand continues to use Eri silk rather than its conventional counterpart, mulberry silk. A crucial choice, it has permitted Eris Home to offer its patrons a lifestyle of luxury woven with kindness in every one of the collections that span bedcovers, cushions, table runners, placemats and napkins.
"Our new collection is focussed on drawing inspiration from things we yearn to experience and the desire to uplift mundane experiences," founder and creative director of Eris Home, Sanjana Lunia.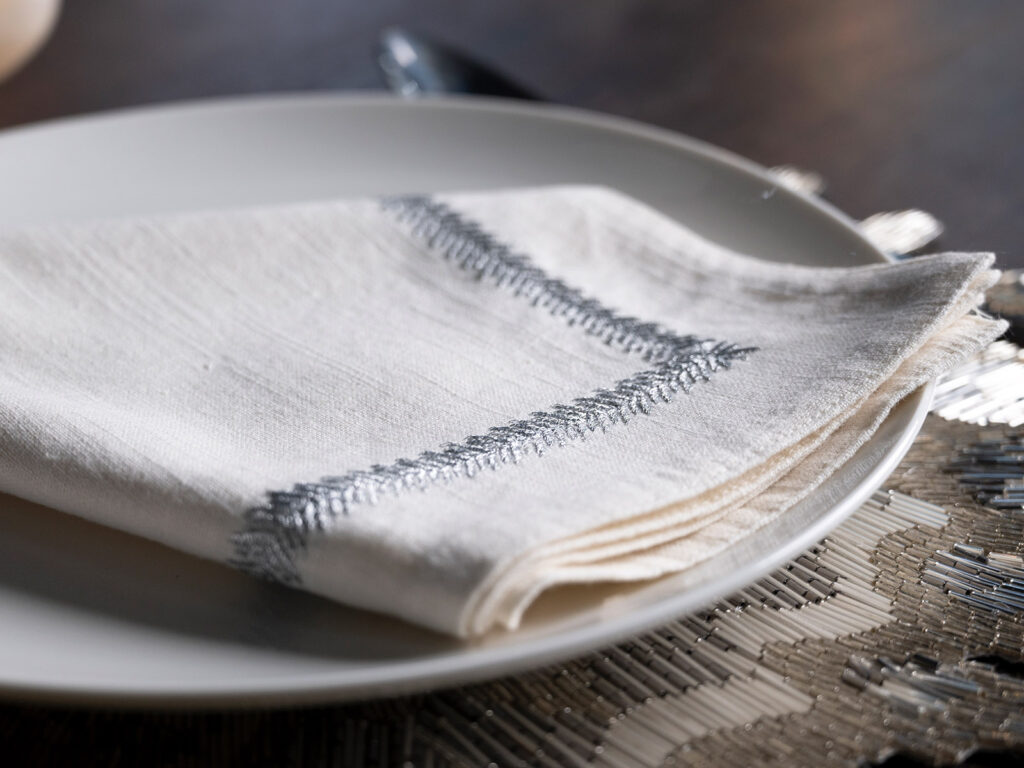 Although a recent entrant, Eris Home is not exactly newly acquainted with the prerequisite practices of a responsible luxury furnishings brand. Eris Home is the retail venture of the export house Eris Global launched by Ankit Lunia in 2017. The export house has since supplied the precious fabric to wholesalers as well as retailers across the US and Middle East including Crate and Barrel, Macy's Restoration Hardware and Dillards, among others. "Ankit realised that through advancements in silk weaving, and with an increasing appreciation and acceptance for sustainable practices, the global market was ready for a shift. He thus aimed for Eris Global to address the need for a product that is both value-driven and responsibly produced while being rich and luxurious," says his wife and founder and creative director of Eris Home, Sanjana Lunia.
When Sanjana joined the Eris family in 2019, the team envisioned bringing the brand back home to India with the aim of promoting the concept of sustainable luxury in a country that was becoming well aware of global trends as well as individual tastes, preferences and, of course, superior quality. And so, quite naturally, Eris Home was born as the domestic retail brand built on the know-how and experience gained as an export house.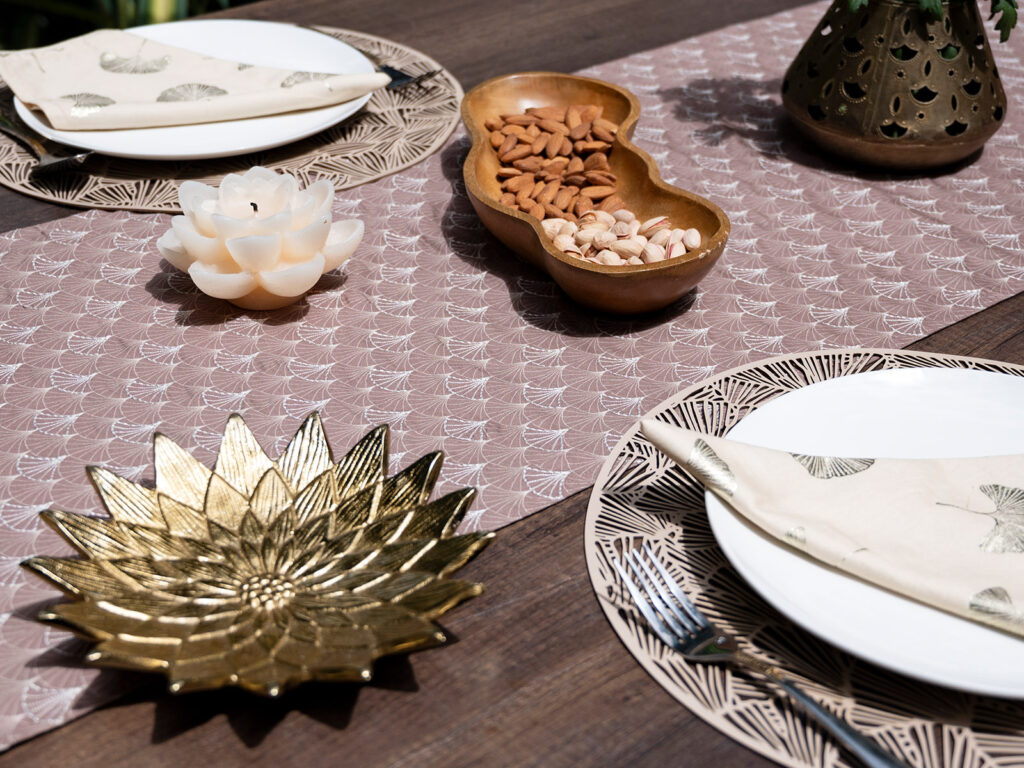 Mulberry silk might be known as one of the most expensive silks in the world, prized for its shimmering qualities and rarity. On the other hand, Eri silk, widely produced in Assam, has a matte elegance to it but is just as striking as mulberry silk. Both varieties are hypoallergenic, have thermal properties that keep the wearer or user warm in winter and cool in the summers, and can last a life-time if stored with care.
While mulberry silk comes from the Bombyx mori silkworm, Eri silk is extracted from the silkworm of the Samia Cynthia Ricini moth. It is in the difference in extraction processes that lies the true problem of unethical harvesting of silk. While the extraction of mulberry silk still relies on the inhumane traditional sericulture practice of placing silk worms in boiling water to extract their cocoons (once dead), Eri silk is consciously extracted from open-mouthed cocoons where silkworms have already hatched organically. Interestingly, when an Eri silkworm transforms into a moth and breaks free from its cocoon in the wild, the tension and struggle to break free causes ruptures in the cocoon. Eventually, the yarn created from it will have unique breaks and knots that lend the Eri silk fabric a distinct matte slub texture that has a lot more character than traditional mulberry silk. This also explains why mulberry silk has a flatter, more uniform texture.
Eris Home sources Eri silk from its farms in Assam, the largest producer of Eri silk in India. After the extraction process, the fine and durable yarns are spun at Eris' sister concern in Assam, which also shares the company's core values and beliefs of cruelty-free extraction processes. Besides, livelihoods are ensured for the company's predominantly female workforce. The freshly spun Ahimsa silk yarn is then shipped to Bengaluru where it is woven into silk jacquard fabrics. The designs of these fabrics, says Sanjana, are conceptualised by the in-house design team after extensive trend forecasting. Once ready, the fabrics undergo quality checks before either being exported or converted into finished products for Eris Home.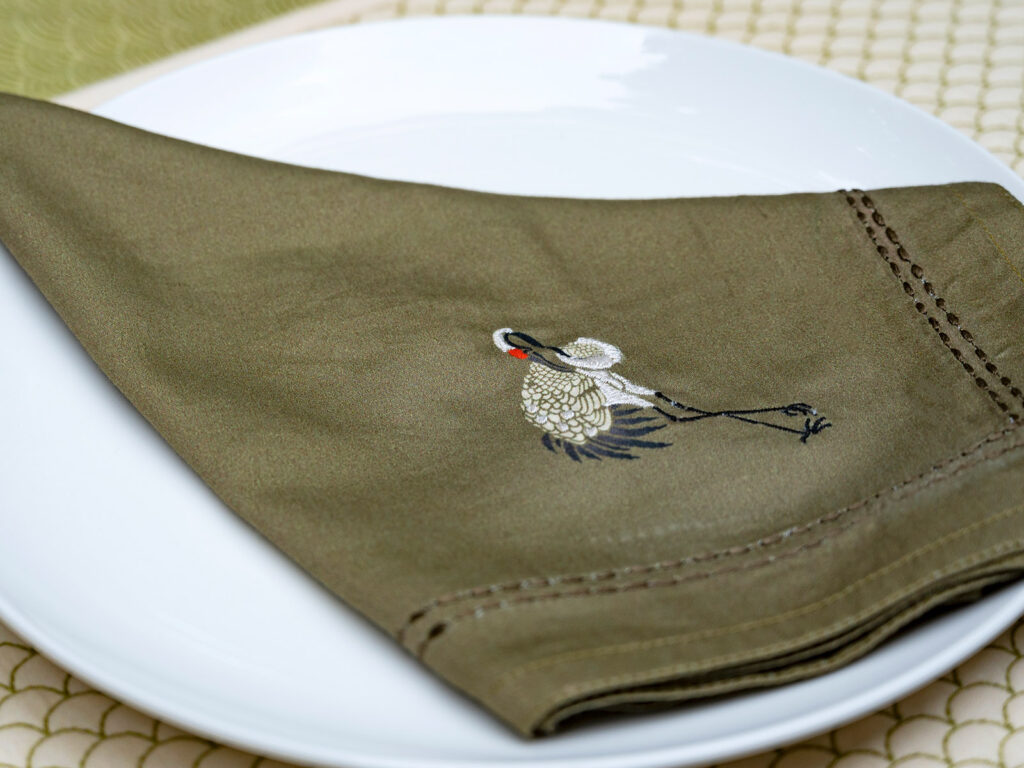 Aside from giving the consumer an experience of sustainable and kind luxury, every collection that comes out of the Eris Home design studio ranks remarkably high on visual creativity. Linen for the bedroom, cushions for living spaces and table linen are underscored by dreamy colours and rich textures. "We are inspired by our surroundings and what we yearn for as a society (nature, architecture, technique, shapes and form). Yet, we take cue from global trends to create something that can be seen as commentary on both society and design trends," Sanjana explains.
The latest collection of table linen, for example, is rooted in the simplicity of Oriental culture and is presented as three thoughtful edits — Gingko, Everlasting Gingko and Dreamy Cranes. 'Gingko' features table linen like placemats, table runners and napkins in pastel hues of lavender, plum and sage with the unmistakable allure of the fan-shaped gingko leaf motif. Another collection 'Kaleidoscope' is inspired by its namesake, and is symbolic and perhaps one of the most apt analogies of the human mind that portrays thoughts and emotions on and into itself. The metaphorical aspect of the collection is relevant in these times — the mind and its thoughts are something that we all struggle with, more so in the given climate.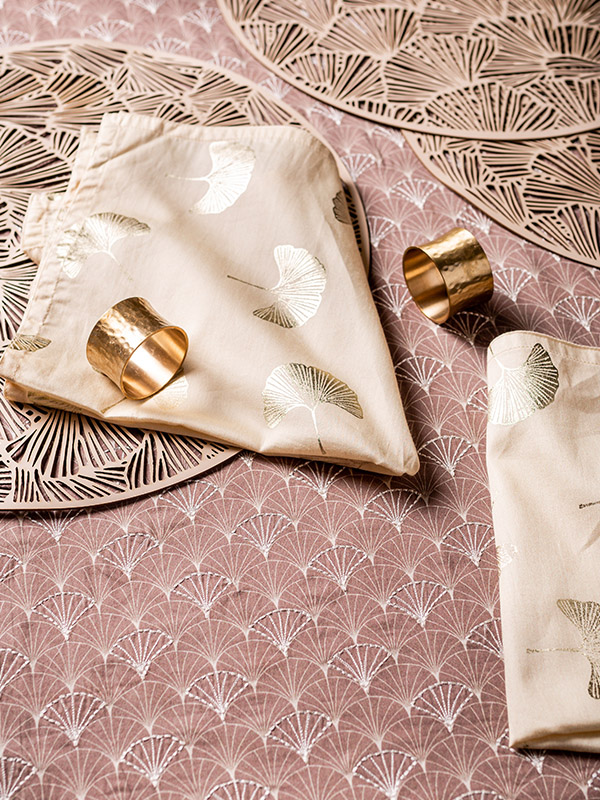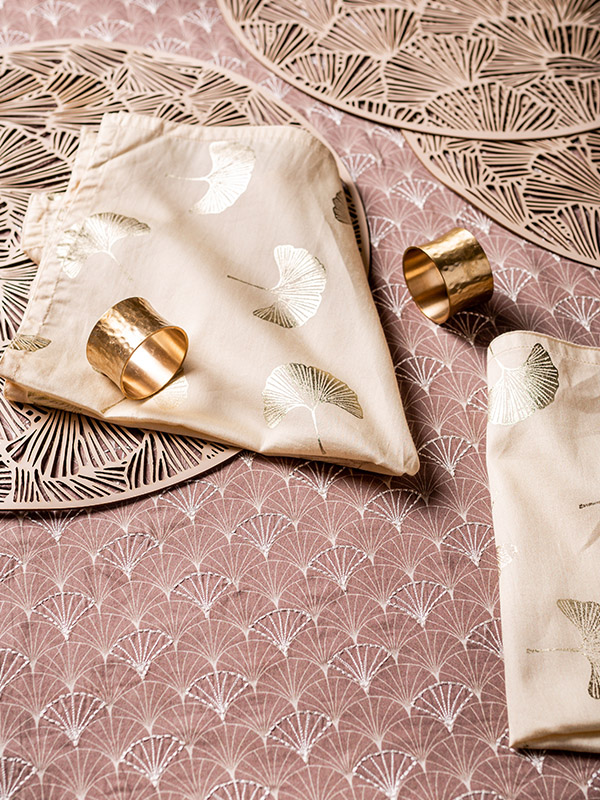 A newer collection 'Dreamy Cranes' depicts frolicking wild cranes, symbols of happiness and long life in Japanese culture, in their natural environment unperturbed by the world. A collection that's fitting for the uncertain times we live in, it can be a small joy that reflects our desire to be closer to nature even as most of us are home-bound yet again with the advent of 2022. "Our new collection is focussed on drawing inspiration from things we yearn to experience and the desire to uplift mundane experiences," says Sanjana. Indeed, Eris Home's collections of soft furnishings strike a chord, visually and sensorially; and they do so in a luxuriant, kind and gentle manner.