NFTs and Cryptocurrencies In The Art World – A New Transactional Reality?
7

Apr

'21

7:45 pm

by

Manisha AR
When this story was first commissioned two weeks ago, it was about whether NFTs or non-fungible tokens as an art investment were here to stay. Looking back, that is no longer the question because since then (in addition to Beeple and Grimes), Damien Hirst jumped on the bandwagon, music artists like Deadmau5, Kings of Leon and even food companies like Pringles minted their own NFTs. To add to that growing list, last Friday morning, cultural icon M.I.A announced, on her Instagram story, the minting of her very own NFT. The main things you need to know about NFTs are: they are an abbreviation for non-fungible tokens, they are usually 'dropped' on marketplaces like Rarible, Opensea, and Foundation to name a few and the best way to purchase an NFT or digital work of art is by participating in a bidding war. Earlier this year, Beeple sold his NFT piece titled 'Everyday: The First 5000 Days' at a Christie's auction for a whooping $6.6 million, causing alarm and delight in the art world globally.
The term non fungible implies that one NFT cannot be swapped for another without entering a market. Each NFT is unique because of its creator – which is what makes it so conducive to art – and cannot be considered equal in value to another NFT in the way money or bitcoins tends to be. One of the biggest reasons non-fungible tokens have been making headlines lately is because of the perceived monetary value that is being attached to them in the music and art industries. They are proving to be a lucrative way for some artists working in the digital realm, a novel exploration for other artists and a disruptive turn of events for the rest. Design Pataki spoke with various digital artists, art collectors, and gallerists to better understand if all of the buzz being generated online has translated to tangible reactions in the contemporary Indian art scene.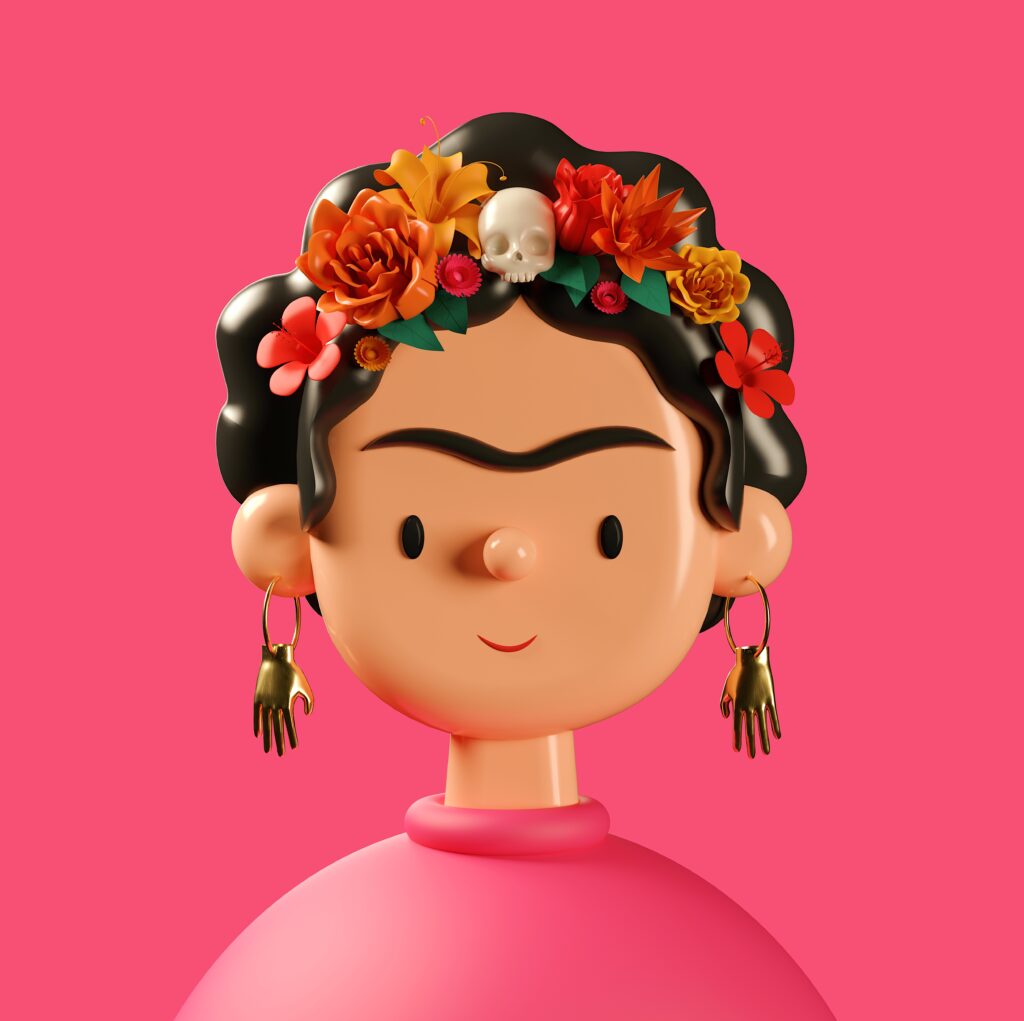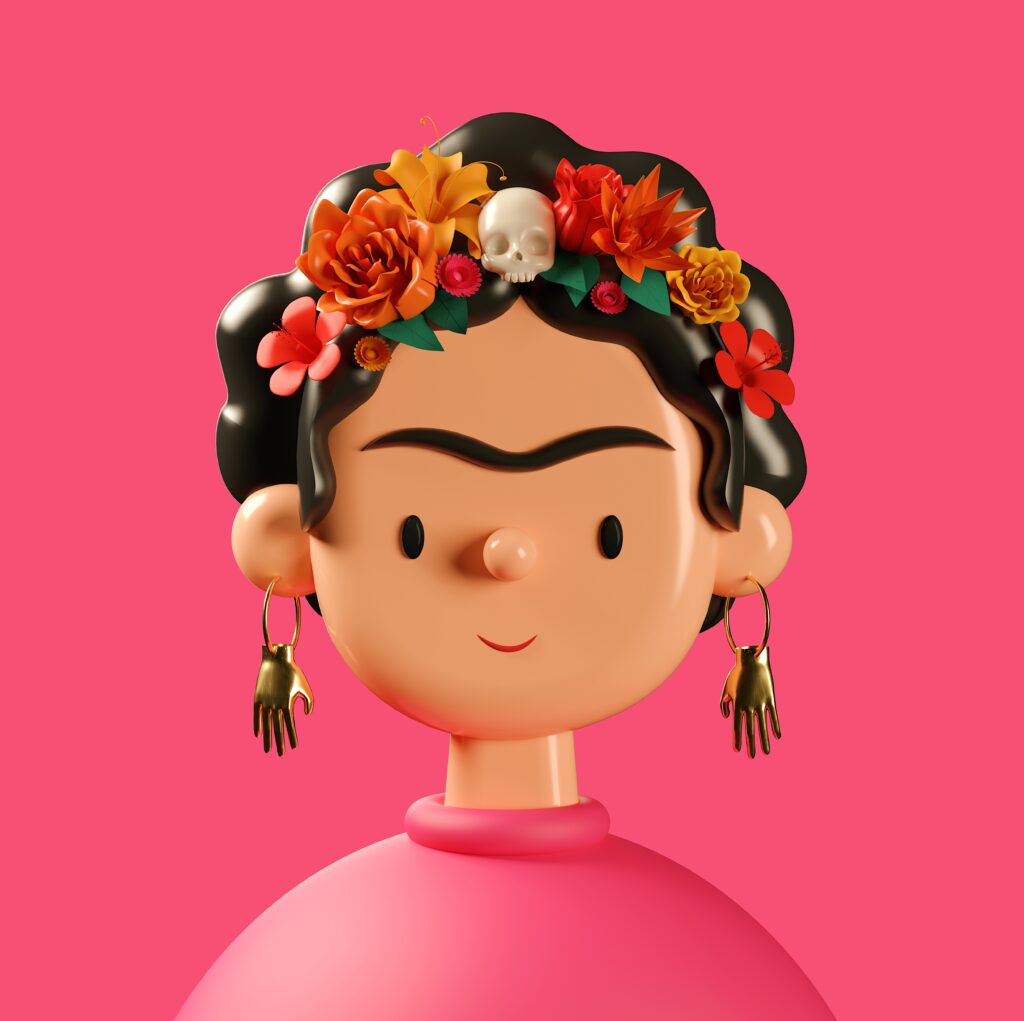 Dr Arshiya Lokhandwala, art advisor and gallery owner of Lakeeren (which went fully digital in 2020) tells us, "the legitimacy of an art work increases if there is a buyer! I know a lot of artists are upset because it's a question of luck and chance. But you can't equate the NFT market to the [pre-NFT auction] art market, both function on very different motivations." She very astutely was quick to distinguish the two- contrary to what art meme accounts will have you believe. Lokhandwala is confident that cryptocurrency is here to stay in the art world.
"The signs have been there all along and the [crypto] market was always active. It could be that the pandemic pushed it into the spotlight,"
she explains. Technology is here to stay and is definitely the future and way forward. When asked if the Indian market which has been slow to lay down regulations and framework around crypto transactions is ready for it, she says "everything is connected, just like the virus, it will come here. It's only a question of time, it's not about being ready, when it's time it will come here."
One might be tempted to say that alternative economies and community networks could dictate this new model for a reimagined and more equal art world. NFTs or non-fungible tokens and bitcoins until recently were being traded in spaces far removed from the art world, for example, for extra lives, energy packets, upgrades among other things in the virtual world of gaming. So it was only a matter of time before they made their way into music and art.
The flipside to all this buzz are many who suspect it is simply a trend amplified on social media. While they understand the potential avenues it opens up for discussions, they aren't convinced that bidding on NFTs is here to stay. Art collector Udit Bhambri who is primarily interested in contemporary and modern Indian paintings and sculpture, admits that he isn't as enthralled by time-based works like film, video, and new media sculptures. "I am not discounting them or the NFTs at large, however I think it is a trend that everyone is jumping into very quickly at this point in time." Bhambri is confident it will pass because a surge in NFT sales doesn't necessarily suggest that basic art criticism benchmarks like the aesthetic value of a work is being met, or the takeaway from viewing a digital work is as satisfying and answer the question of whether there is artistic value in possessing a piece of cryptoart.
We also spoke to Doug Rosman, an artist, programmer, and lecturer at the Art and Technology department at the School of the Art Institute of Chicago, to understand the many ways the concept of NFTs can be applied to art. Rosman teaches a course called 'Blockchain: The New Internet' which introduces students to the potential in cryptocurrency for art making. This comprehensive course contextualizes and examines the impact decentralizing money can have on society. In this course he poses a question that is crucial to the debate around the success of NFT- "Will blockchains spawn egalitarian techno-utopias free from authoritarian governments and tech companies? Or is the whole 'crypto' enterprise just a wasteful pyramid scheme?"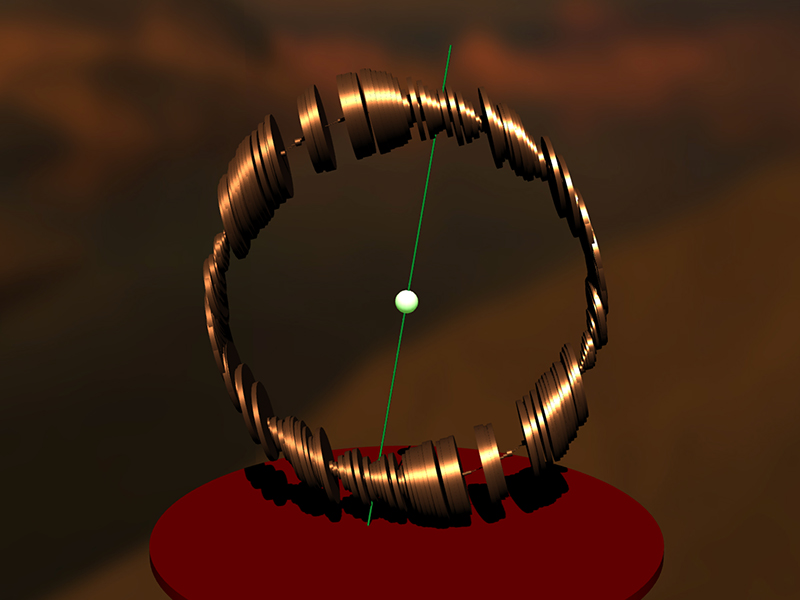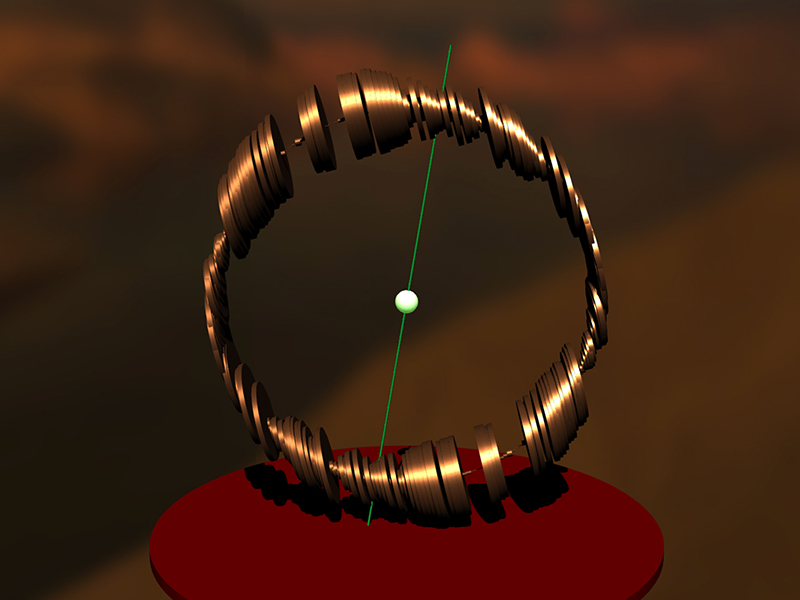 In his class students create their own cryptocurrency. "To create a cryptocurrency isn't simply to introduce an alternative currency to our current economy, it really is a chance to imagine a completely alternative economy," he tells Design Pataki. In minting an NFT, an artist is essentially creating the representation of value that runs its own blockchain called Ethereum, or ETH abbreviated. This representation is much like a token you receive at the bank while waiting in line, which you could exchange for money or services. However with NFTs, the value is largely speculative because this token only indicates ownership over the digital art work not the physical version (if it were to ever be created.) Another highlight of crypto art is that it includes information like date stamps, contracts associated with the digital file as well as details about the creator and buyer- making the sale process extremely transparent. We can't say the same for art that is bought through the gallery representation system, because they are not required to be so forthcoming.
"To be totally honest, my stance changes pretty frequently between general optimism and pessimism. There are things about blockchains/cryptocurrencies that excite me, but I worry that their potential is squandered as they are incorporated into our current systems rather than replacing them"
says Rosman. He further explains that as someone who has been teaching this class, he hasn't seen any student making money with NFTs. At this point it's worthwhile to think about community and interested parties in art. Afterall, it is as much a social hobby as it is a symbol of education, class, and privilege. But if NFTs are so accessible, then maybe the communities must be as well.
In researching this story and speaking to multiple artists, curators and gallery owners whom we have personally encountered in the real world at exhibitions and studio visits – none of them know a person who has sold an NFT. So we reached out to artists through the internet who have actually sold work and recently gained popularity within the NFT community in India. One of them, Fabin Rasheed, has worked with Innovation labs like Xerox Research and Adobe Design Labs before pivoting to art. Since then his work has been exhibited at The Florence Biennale, Ars Electronica Global Gallery, and CODAME Art-Tech Festival in San Francisco to name a few venues. Within the realm of technology his works include AI, AR/VR, Gestures, Voice and Generative arts. He started experimenting with digital art and NFTs in late 2019 and early 2020 he tells us, "my motivation was to push the boundaries, and with 'Regalia' – a participatory generative art, 'Voxorium' – an audio-reactive generative art and 'Pilgrimage' – a global Augmented Reality experience." For him working with NFTs, in the way Rosman was pointing out earlier, is not limited to profitable sales.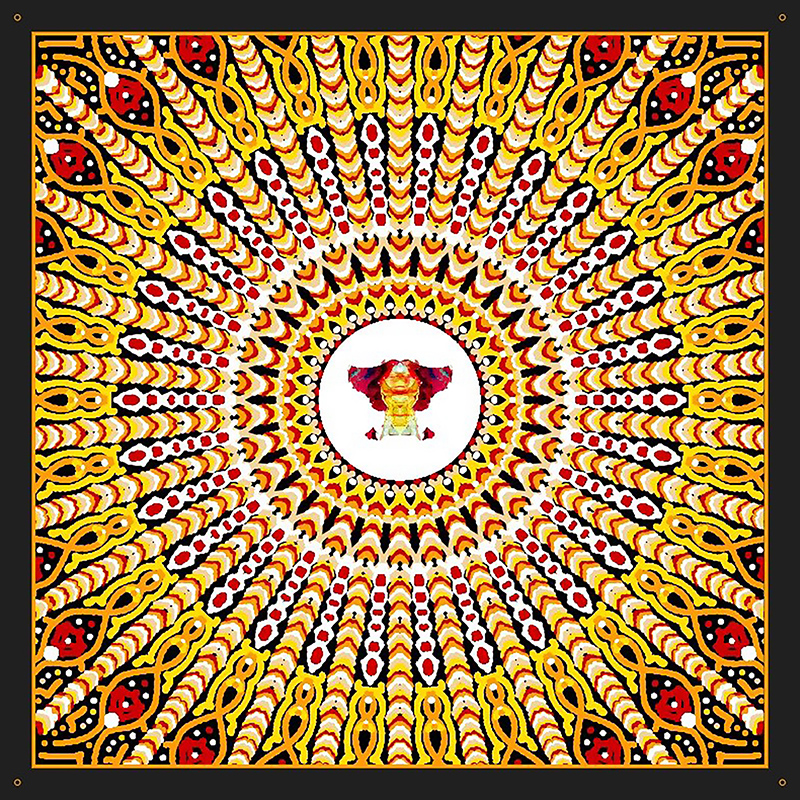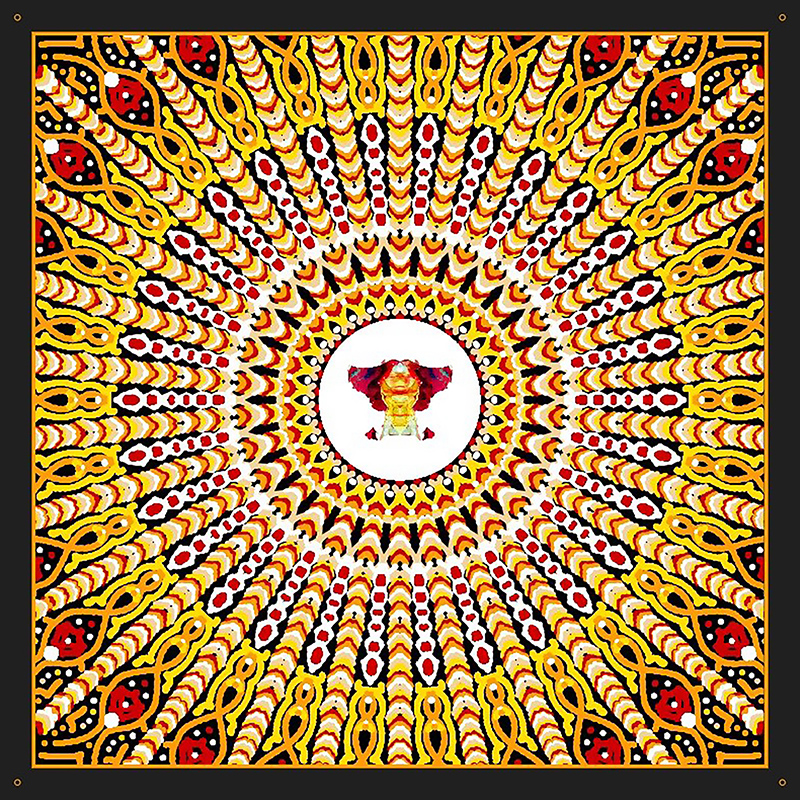 "So NFTs to me was not just a means of selling art, but a playground of creativity plus technology. And ever since then I have been trying my best to push boundaries through innovation in my works in NFT," confirms Rasheed. He is very optimistic about the future of cryptoart in the Indian market, especially given the increasing number of digital artists who will now have easier access to a more global market. He tells us "there is room for serious product innovations in the NFT space. Unique and creative platforms (like Async.Art – a platform where creators can sell layers and connect art with data and code) are emerging which are pushing boundaries. And I see huge opportunities for such innovations from the Indian startup ecosystem."
Meanwhile, emerging artist Mehak Jain who creates work that deals with philosophy, and occasionally, chess had more success in NFT sales than in selling her oil and acrylic paintings. The highest sale she has made till date was at 8 ETH ( current INR value conversion- 10,64,000 around) called 'ranbhummi' three months ago. Time and the level of progression is also a factor when pricing these works, she tells Design Pataki. Jain started making digital art as recently as five months ago, prior to this she was working predominantly with oil and acrylic on canvas which she minted on blockchain. "So when I entered this space, I was just curious to know the community and I joined Twitter (Crypto-twitter) and started talking about my pieces and WIPs (works in progress). And to my surprise the place was very welcoming and supportive of my work, which I didn't receive much in the traditional art world," says Jain. She also admits the support she has received from the community has built her confidence and impacted her trajectory positively.
Amrit Pal Singh, a 3D Illustrator, Art Director and more recently an NFT artist sold two toy faces based on the electronic duo Daft Punk at ETH 15 (US$ 24,800). Soon after he began producing more toy faces of people and characters inspired by myths, legends and what he describes as 'cute horror.' He tells Design Pataki, "I started building a community around my work way before I stepped into NFTs. By doing daily art, sharing my learnings, and just engaging with people trying to do the same." Through word of mouth and twitter, he found himself minting NFTs and making sales. "Toy Faces is shaping up to be a digital collectible and only a community can drive that kind of love," he adds.
The art world is always thriving on a careful combination of novelty, mystery, and expensive tastes. However, the beauty, or let's say the viral nature of NFTs is that they have brought in a whole new audience and creators into the art market. While occasionally gaining attention in mainstream media, cryptocurrency still continues to be driven by subcultures and communities around an artist and those with faith in the success of these alternative economies. Rossman points out that "much of the appeal of cryptocurrencies is their potential to spawn micro-communities. As decentralized currencies, they are basically built for small communities to embrace for specific purposes. But that's just on the level of individual currencies."
Bhambri on the other hand says while the art world could benefit from the transparency that NFTs bring, it isn't necessarily the way forward. He worries that the NFT sales benefit the investor and draw focus away from the creator. In part, because the wow factor or novelty is the amount of money an artwork is making instead of what it's adding to larger conversations around art and aesthetics. Speculating that art fairs will be replaced by NFT marketplaces is a stretch. Ironically, these new online economies only validate the current art market by replicating it.
What we should be paying attention to is the butterfly effect that these new markets are having on conversations in the art world around transparency, paying artists, and recognizing digital art within the larger art history canon. It does seem uplifting and temporarily a good distraction for everyone to be talking about NFTs instead of racial equity, fair pay, or climate change – however once the novelty wears off then we might be able to look at this as a point of departure instead of arrival. All of the people we spoke to do agree on one thing about NFTs: the creative potential of NFTs is infinite and there is a lot more than can be done with it.