Sourcing Secrets With Hyderabad-Based Architect Sona Reddy
16

Nov

'22

6:17 pm

by

Nuriyah Johar
Sourcing Secrets is a series in which Design Pataki brings to you the hottest insider tips on shopping for decor and art while uncovering fascinating finds from across the globe.
Hyderabad-based Sona Reddy is the principal designer and founder of her eponymous firm Sona Reddy Studio, established in 2014. Her work spans a number of design sectors including residential, retail, commercial, and hospitality. The spaces designed by Reddy bring forth a modern-day aesthetic while staying rooted in traditional concepts and techniques. In addition to her creative practice, she owns a home decor store in Jubilee Hills, Hyderabad called Room Therapy. Read on for an insight into her favourite international brands, luxury purchases, and more –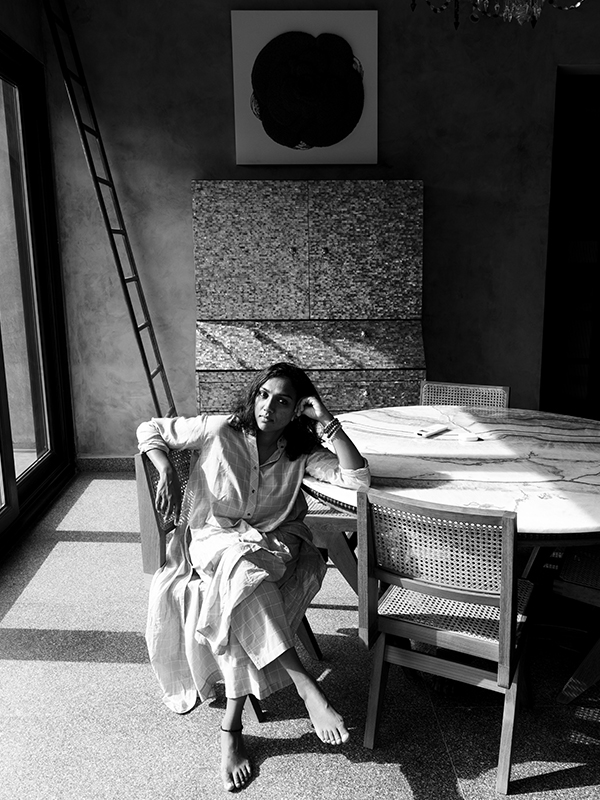 Design Pataki: What's a client purchase that you wish you could've kept for yourself?
Sona Reddy: I love too many things, so I'm happy that they are in my projects – that way I still get to style it and enjoy it even if it's not with me at home. But recently, there were a set of monkeys from an old chariot – I would have liked them for myself.
Design Pataki: What are your favourite international design stores?
Sona Reddy: My favourites would be Apparatus Studio in New York, X+L in Amsterdam , and BDDW.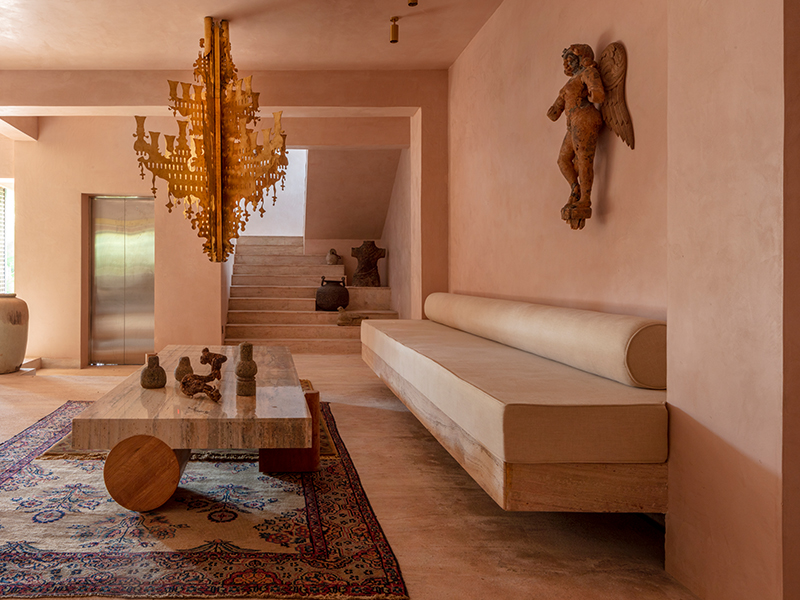 Design Pataki: What's your favourite thing to splurge on in a home?
Sona Reddy: Antiques, I'm an old soul. I have this habit of going to old markets in any town, both in India and across the globe. And somehow, I bring back one thing. I used to be a hoarder but I'm slowly learning to distribute my collection. Fort Cochin is an obvious favourite but off late, I've been sourcing a ton of my antiques from Goa. It's suddenly a hub for all things old.
Design Pataki: Which lighting brand are you currently loving?
Sona Reddy: Paul Matter and Leviosa Design.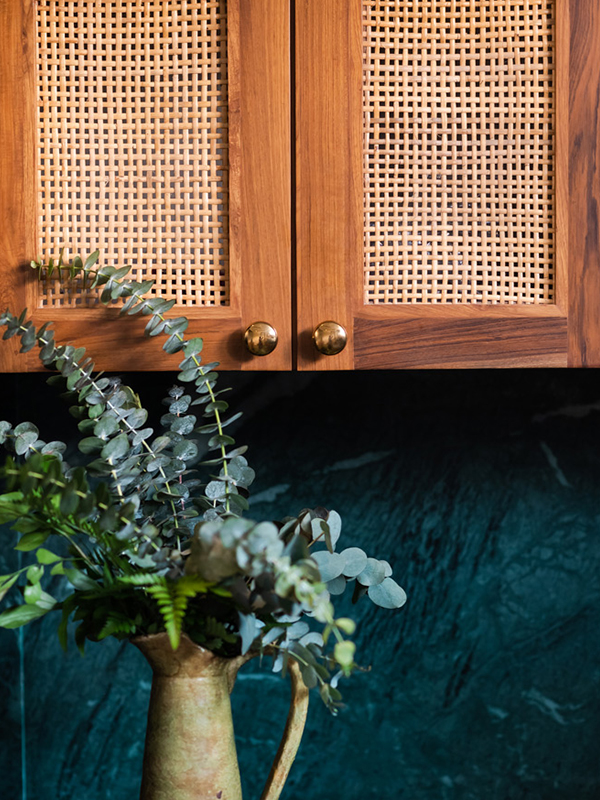 Design Pataki: What are your go-to flowers or plants for styling?
Sona Reddy: Eucalyptus leaves. Always!
Design Pataki: What's a styling accessory that can instantly uplift a photograph?
Sona Reddy: A plant. My mother in-law is an ikebana specialist. She has a ton of bonsai plants that are as old as me – sometimes I borrow them for shoots and the clients land up buying them – although she doesn't do it commercially. I buy a lot of local plants. My most favourite to use – ficus longifolia.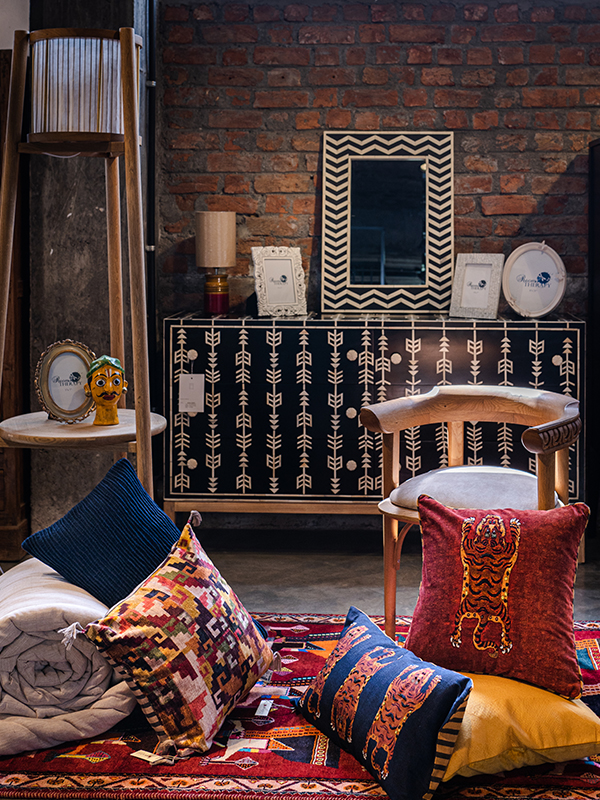 Design Pataki: What's your favourite design store in Hyderabad?
Sona Reddy: I'm biased – Room Therapy!
Design Pataki: What has your most recent art purchase been?
Sona Reddy: An angel from Pooranawalla. These angels or "paris" are the quintessential Colonial artifact! The French commissioned local craftspeople to carve out these celestial bodies and gave them an ad lib, and so the Pondicherry "Pari" was born! All the local features, the stance and the ornamentation! They were torcheres as the posture indicates. This quality was rare even in the early 1800s. You have something precious in your possession.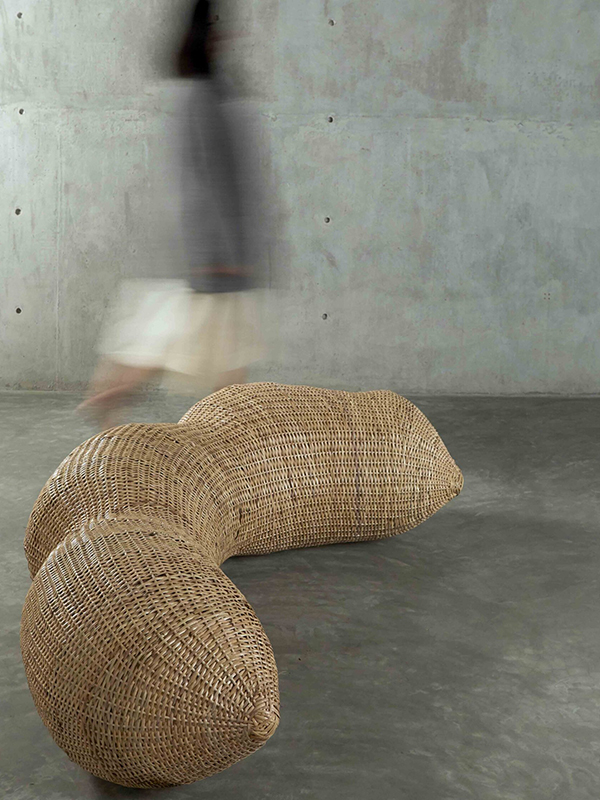 Design Pataki: What's a sustainable brand that you think more people should know about?
Sona Reddy: If it's design, The Wicker Story and Pulp Factory.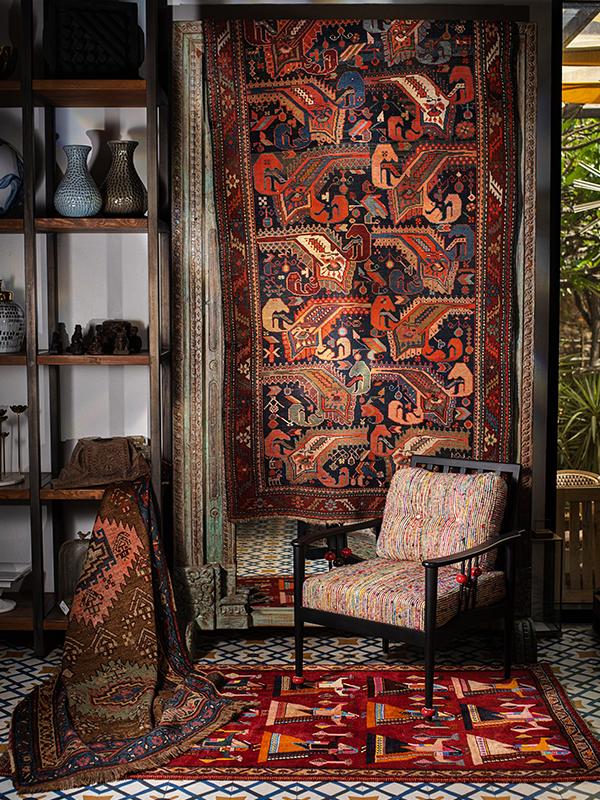 Design Pataki: Which rug brand are you currently loving?
Sona Reddy: Actually, it's Danny Mehra's ( a private collector ) collection of tribal rugs from across the world. I'm also working on a collection with House of Knots – I really like some of their design directions.
Design Pataki: What is your next luxury purchase going to be?
Sona Reddy: An oversized light from PET Lamps.