Sourcing Secrets with Interior Designer Shernavaz Bharucha
8

Apr

'22

12:52 pm

by

Nuriyah Johar
Sourcing Secrets is a series in which Design Pataki brings to you the hottest insider tips on shopping for decor and art while uncovering fascinating finds from across the globe.
Shernavaz Bharucha is a Bangalore-based designer with over 35 years of experience in luxury interior design spanning residential, commercial, and hospitality sectors. Shernavaz Interiors is a reflection of her evolution in style and meticulous designs both nationally and globally. A meticulous attention to detail and dedication to workmanship shine through every one of her projects. Read on to know more about her favourite international brands, luxury purchases, and more –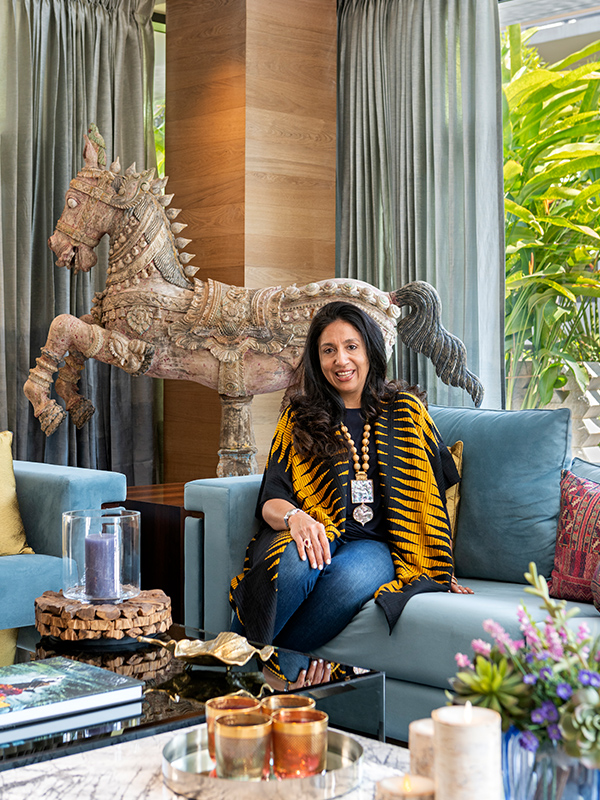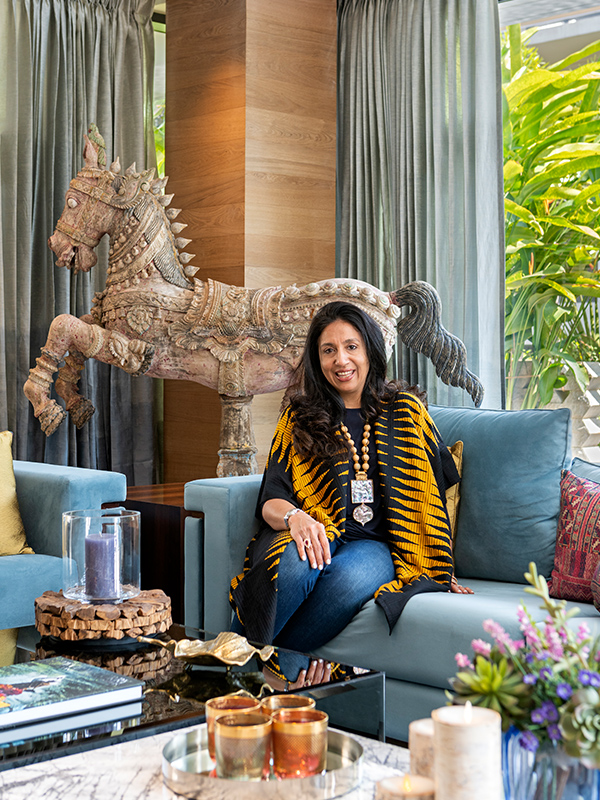 Design Pataki: What's your favourite thing to splurge on in a home?
Shernavaz Bharucha: I enjoy playing around with different types of natural stones. High end bathroom fittings and carpets are also something I enjoy splurging on.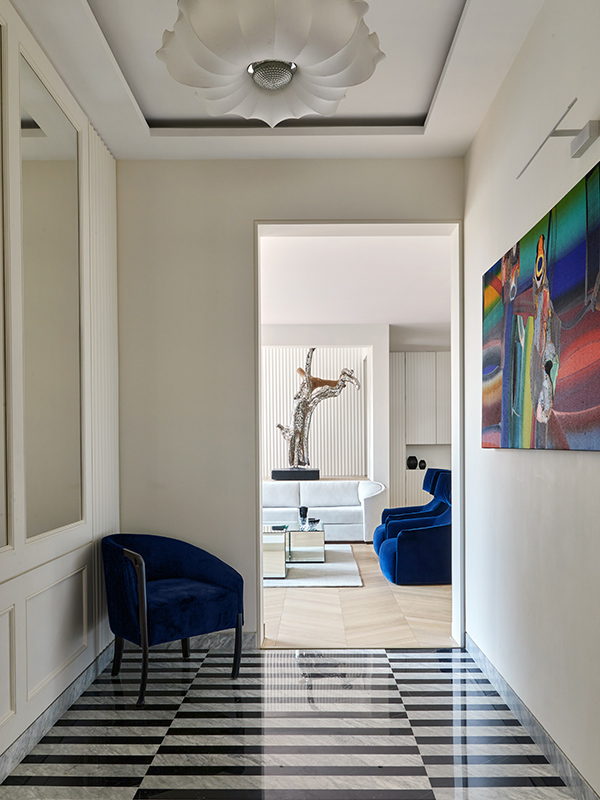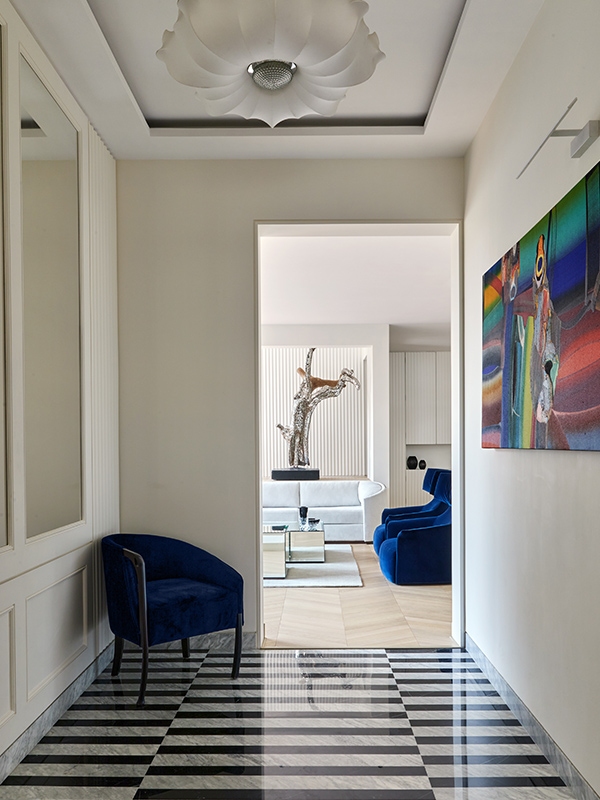 Design Pataki: What's a client purchase that you wish you could've kept for yourself?
Shernavaz Bharucha: There are two artworks that I had sourced for clients which I would have loved to keep for myself. One is this stunning piece of artwork by Annalù Boeretto called the Dreamcatcher that I have used in our penthouse project in London. Other one is a painting by Mr. Bose Krishnamachari.

Design Pataki: What's your most memorable street bazaar purchase to date?
Shernavaz Bharucha: It gives me great delight to go street shopping for vintage and bespoke artifacts, or even reusing old elements like a wooden door with intricate details for a photo frame. Such pieces carry a lot of cultural value and significance and add a lot of character to the interiors.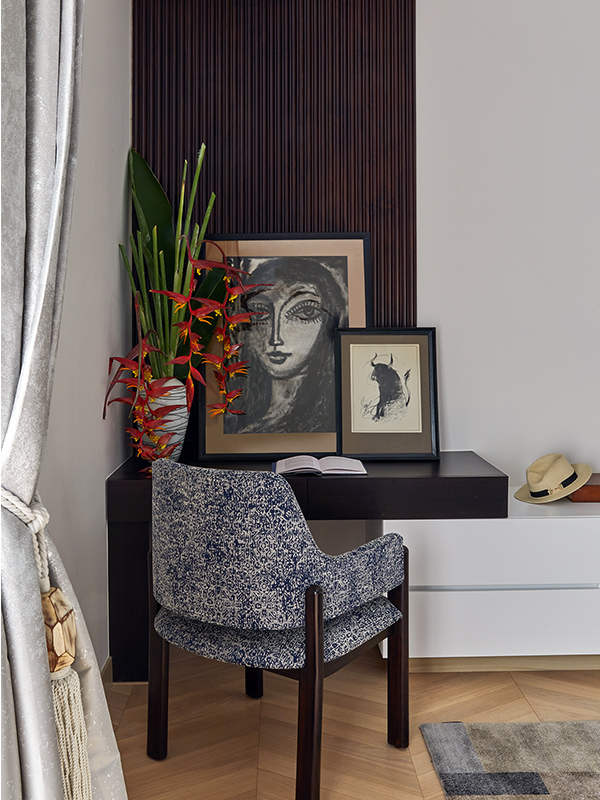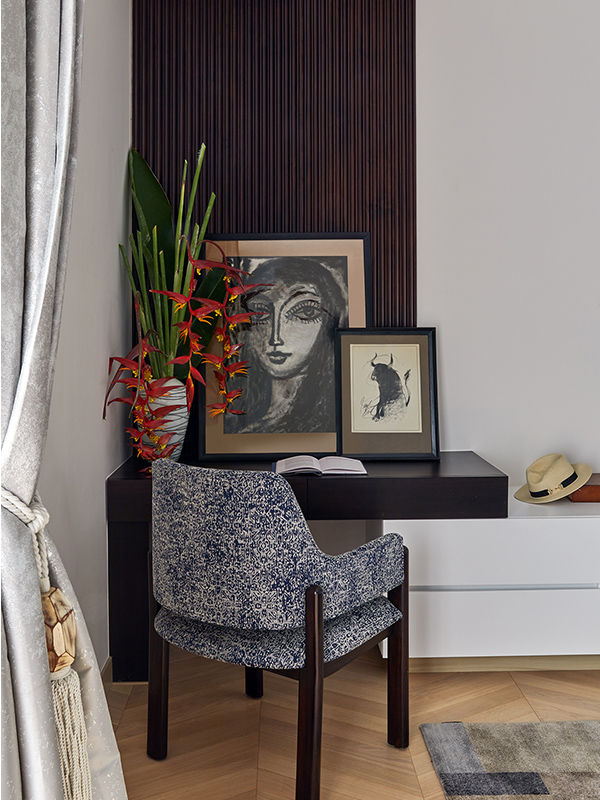 Design Pataki: What are your go-to flowers for styling?
Shernavaz Bharucha: We generally try to make use of the homegrown tropical plants that have budded in the gardens of our clients itself, for styling. Heliconias, oriental lilies, birds of paradise, ferns, and various varieties of palms like areca and fan palms are some of our favourites.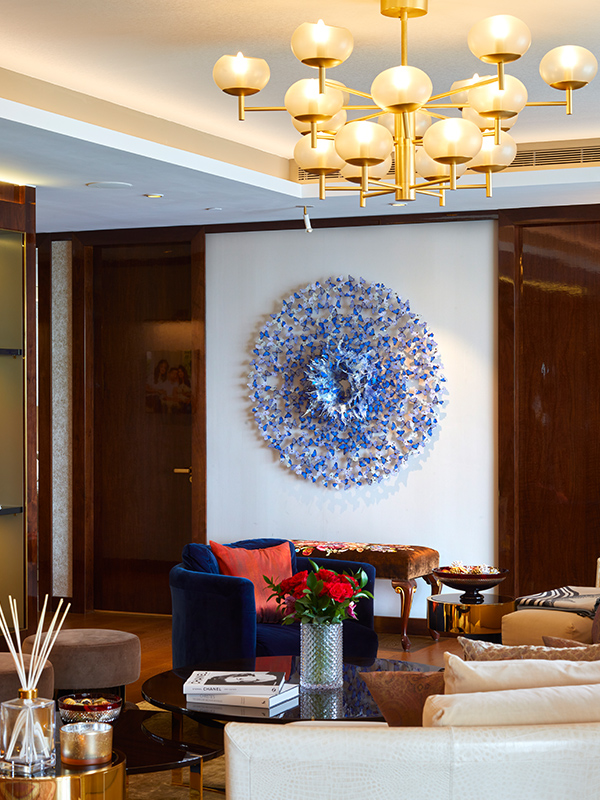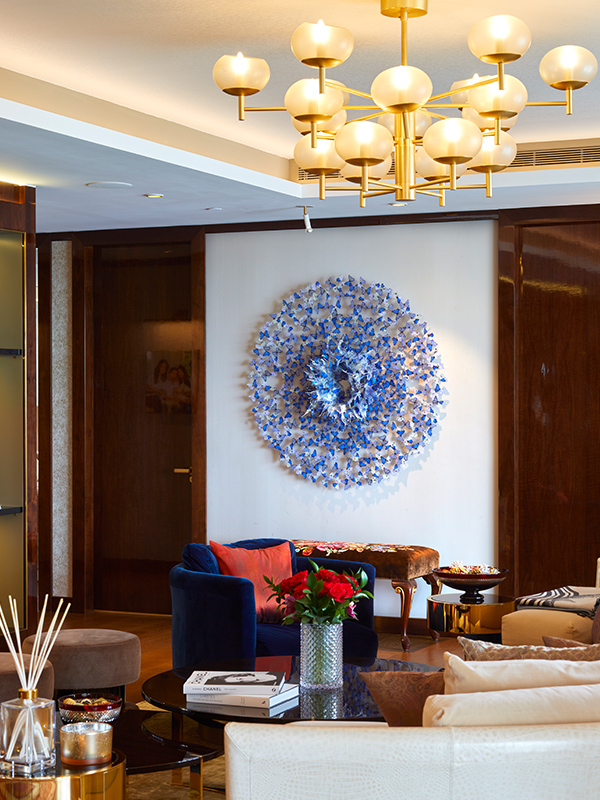 Design Pataki: What's your favourite international design store?
Shernavaz Bharucha: Well, there are many. Giorgetti, Fendi, Baxter, Minotti top the list.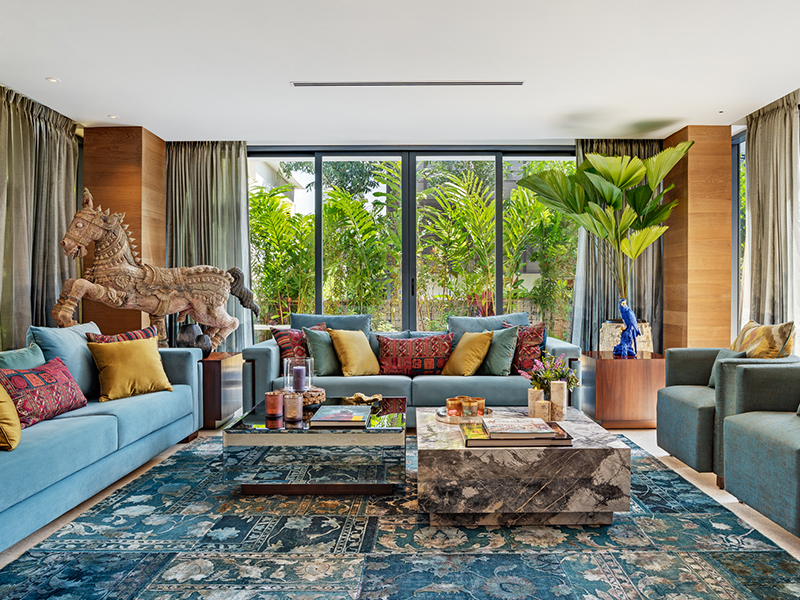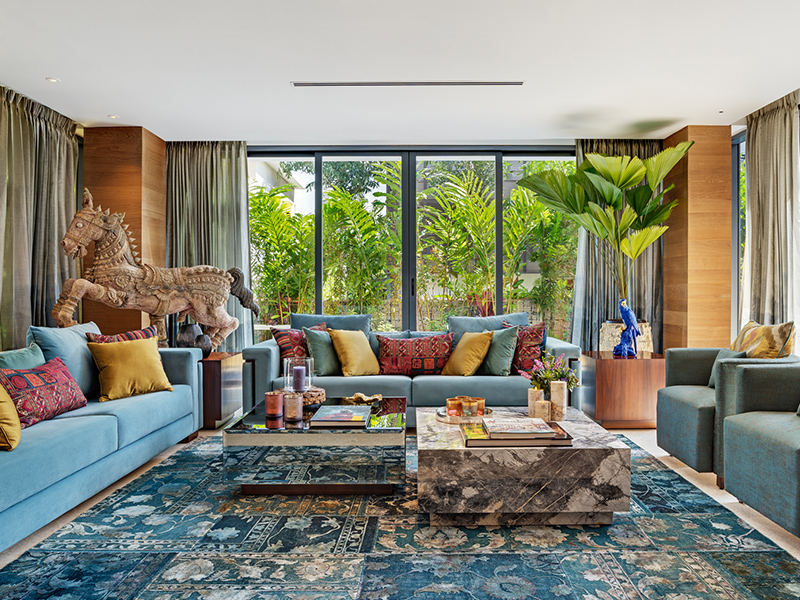 Design Pataki: What's a styling accessory that can instantly uplift a photograph?
Shernavaz Bharucha: Cushions, plants, and artwork, in my opinion, automatically accentuate the space and enhance the photograph.

Design Pataki: What's a local handicraft that currently has your attention?
Shernavaz Bharucha: Our country has a rich cultural background in the field of design and I have always had a liking towards traditional artisans of Karaikudi and Channapatna. I am looking forward to working with the local artisans of Karaikudi for their bespoke tiles in the near future. And for a while now, I have been working on an idea to biomimic the Channapatna toys into a line of lighting or décor.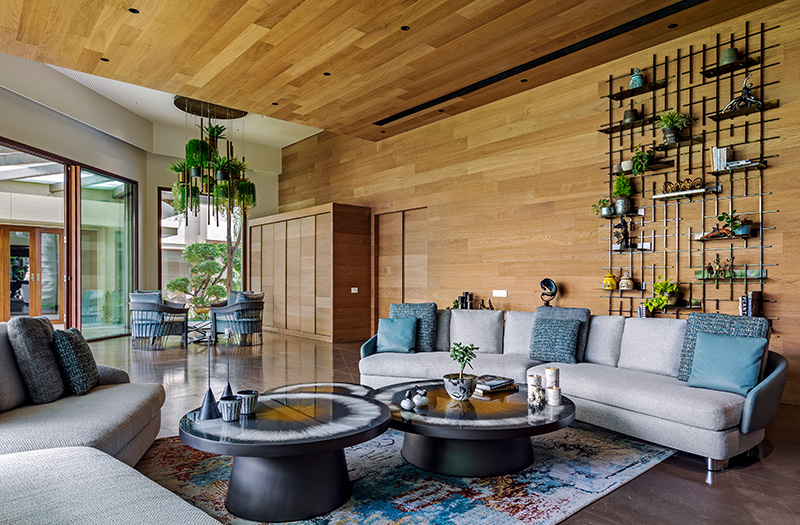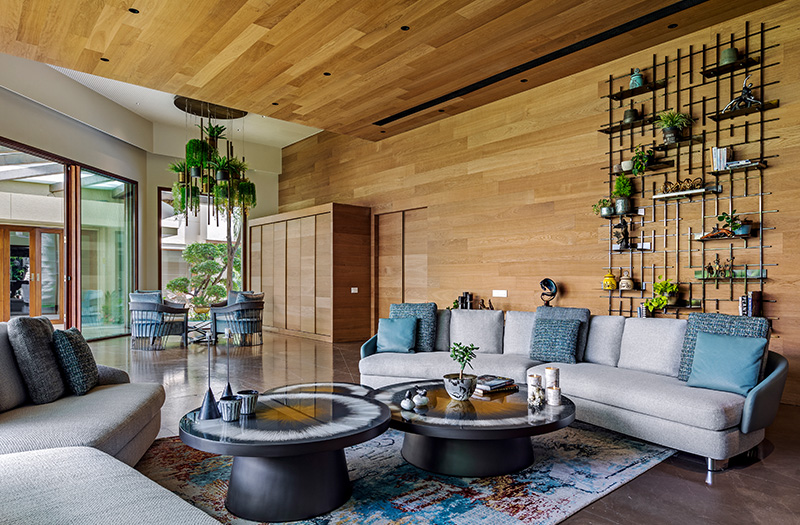 Design Pataki: What's your favourite rug brand?
Shernavaz Bharucha: Rugs from Jaipur Rugs are my go-to. The premium quality of their hand knotted rugs, their collections and their support for local artisans is what draws me towards them. Obeetee, The Rug Company, and CC-Tapis are other places I have sourced rugs from.


Design Pataki: What has your most recent art purchase been?
Shernavaz Bharucha: I had recently visited an art collector and purchased a 100 years old artwork done with natural dyes. It's this fantastic artwork depicting the story of Krishna and the Gopikas. Soon it will be up on one of the walls of our project in Goa.


Design Pataki: What is your next luxury purchase going to be?
Shernavaz Bharucha: An artwork, of course! I had seen a Senaka Senanayake that I absolutely loved at the Grosvenor Gallery, London. We are currently negotiating with them for the purchase.
There's also this stone called Verde Foglia. It's quite a rare piece and one of a kind. I have been eyeing it for a while now and waiting for the right opportunity to purchase it.